Nashville
One of the greatest advantages of choosing Lipscomb University is living in Nashville. It's a big city and an even bigger opportunity.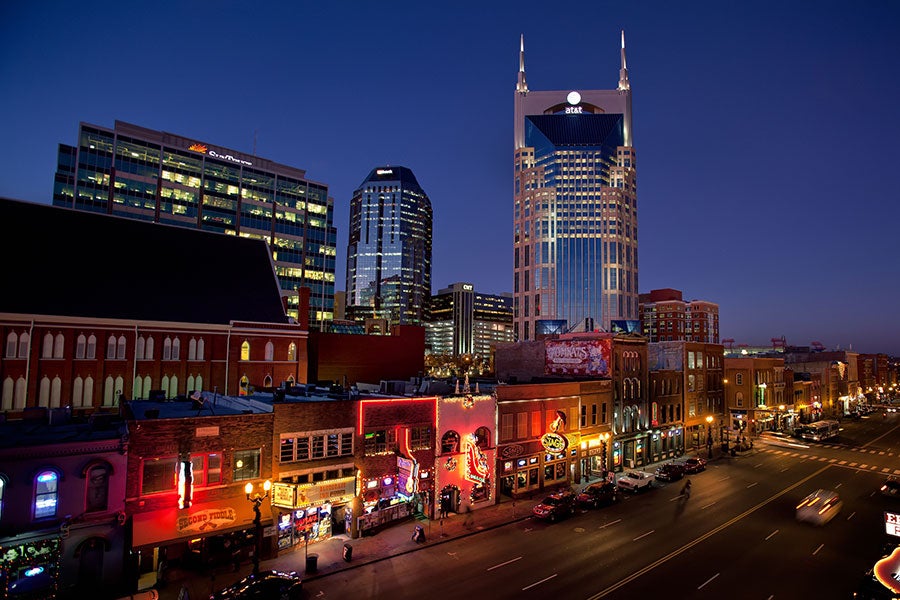 We consider Nashville an extension of our campus. As a leading city in health care, music, entertainment, technology and finance, you'll gain experience and insight you won't find anywhere else. Our students have direct access to many incredible internship and service-learning opportunities. These learning experiences result in an expanded network with plenty of open doors after graduation.

Nashville isn't only a great place to learn. It's also a wonderful city to live in — and one of the fastest growing cities in the U.S.

Known as Music City because of its vibrant music scene and historic venues such as Ryman Auditorium and the Grand Ole Opry, Nashville was recently named one of the top 15 best places to live in America by U.S. News & World Report. In fact, our city is home to four professional sports teams, world-class museums, parks, miles of greenways, trails and a plethora of unique dining options. You'll be at the heart of it all — always at the center of something new and exciting.