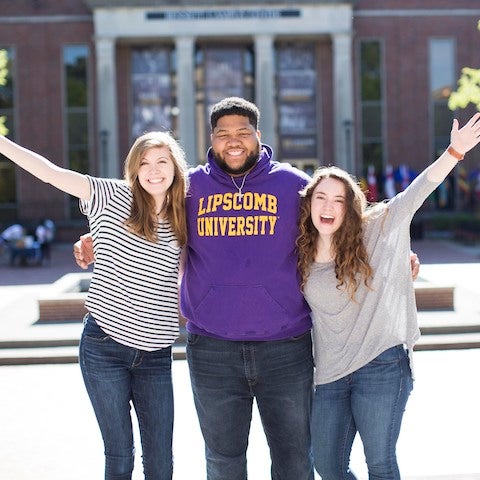 Admitted Students
Welcome to the Bison Herd!
You'll be on campus before you know it! Orientation begins August 20, and countless people in our community are already planning for you, praying for you and preparing for you.
Need help logging in? Contact your admissions counselor.
---
Take A Closer Look
Already dreaming about the ways you'll get involved on campus? Learn even more about our rigorous academics, exciting student life, meaningful spiritual formation and intentional support services with our resource guide, created especially for admitted students.
Get connected with other new Lipscomb students.
Meet Your Biggest Supporters
The Quest Team
The Quest Team offers support and insider tips as you transition to college life. They're a group of diverse personalities that will make you laugh, answer your questions and help you find your niche, and they'll be friendly faces around campus long after Quest Week is over.
Campus Ministers
Our campus ministers provide spiritual support and formation. Whether they're praying with you, plugging you into a service opportunity or connecting you with a mentor, their number one priority is to let you know that you are valued and loved.
Your Academic Advisor
Whether you're still deciding on a major or you've already got your next four years planned out, your academic advisor will help you navigate your educational and personal goals. They'll steer you toward courses that interest and challenge you.