Congratulations! You're even closer to becoming a Bison. Your next steps will make it official, so let's do this.

It's time to confirm your enrollment.
Log into your myLipscomb account and email.
Need to set up your account? Everything you need to know is on our Information Technology page.
Submit your enrollment fee.
The enrollment fee saves your place in Lipscomb's incoming class and allows you to begin registering for classes. The enrollment fee is $260 for first-year students and $215 for transfer students. The enrollment fee is refundable through May 1.

Submit your housing fee.
If you plan to live on campus, then you will need to submit a housing fee of $150. Once we receive that, we will send you instructions about picking a dorm room and roommate.

Join the Facebook group.
The I'm Coming to Lipscomb in 2019 page is a great way to stay in the loop about what's next on Lipscomb's calendar. It's also a place to connect with your future classmates—many of our students have found their roommates through the group. 
Submit your health record and vaccination documents to the Health Center.
Get Ready for Life at Lipscomb
Get Oriented
During Advance, you'll learn about student life and campus layout, meet with your academic advisor, register for classes and connect with your new peers. Quest Week will give you a wonderful first taste of Lipscomb as we engage you academically, socially and spiritually.
Plan Your Experience
We're ready to help you choose your housing, get involved and make a difference during your time as a Bison. Some of your best memories will be those made while living on campus or even while studying abroad.
Serve Others
We have taken pride in our commitment to spiritual growth ever since our earliest days — and that commitment hasn't changed. Join your peers, faculty and staff in service opportunities that will tangibly bless the lives of those in your community and throughout the world.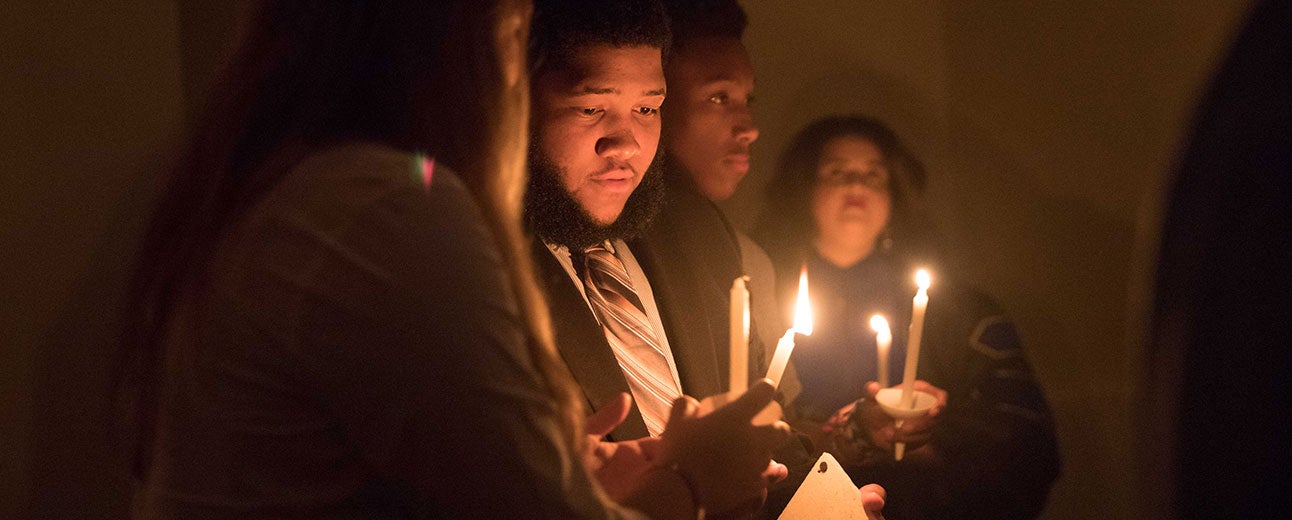 Your First Lipscomb Tradition
You'll get to join in traditions like Initium, a symbolic passing of the torch to freshmen and transfers. The Sunday night before classes start, we meet in Collins Alumni Auditorium for this traditional start to the academic year. You'll also receive another small, special symbol: a blank slate. We challenge you to grow spiritually and academically during your time here.
Our Traditions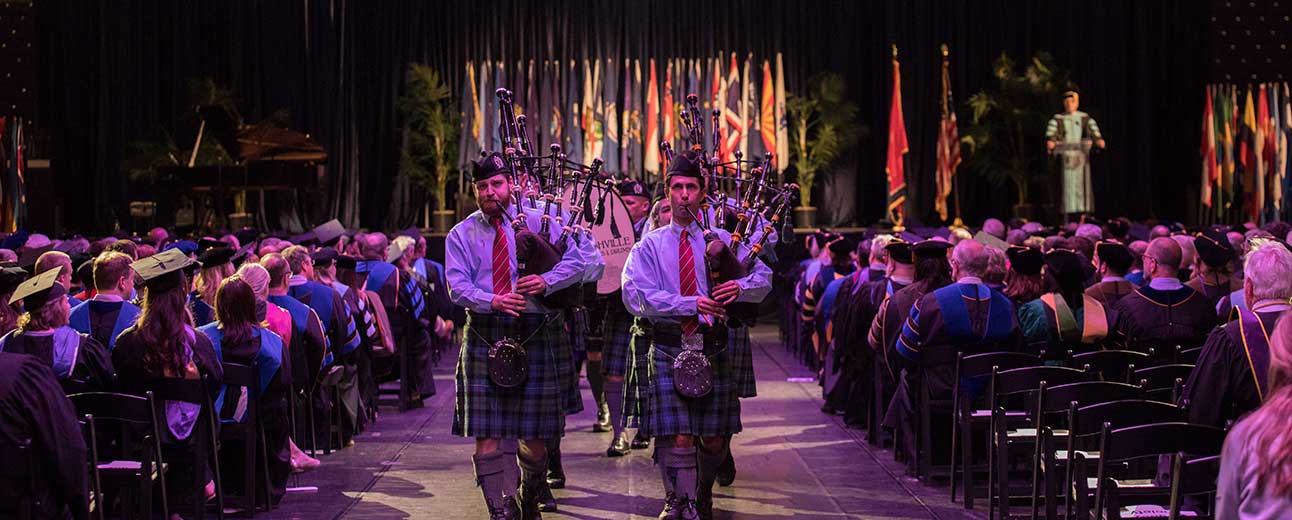 Convocation With Your University
Convocation is a time where, with the sound of bagpipes, we all launch into a new school year together. It's a tradition that prepares all of us — new students, upperclassmen, faculty and staff — for the challenges and accomplishments that are to come. It's not unusual for some special guests to join us, either.
Learn more about Convocation