Staying
Making a quick trip or have friends and family visiting? We're here to help.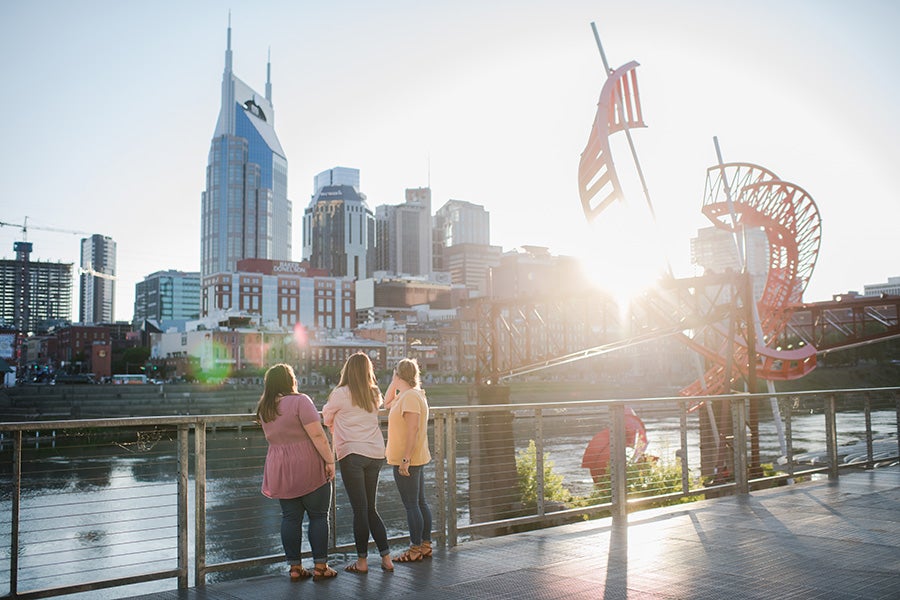 Rest at Bison Inn
Stay on campus and get the VIP treatment. Just 10 minutes from downtown Nashville, Bison Inn operates as a fully functioning nine room year-round hotel featuring housekeeping services, a continental breakfast, access to fitness facilities, reserved parking and 24-hour customer service. Each room also features toiletries, cable TV, free WiFi access, a refrigerator, microwave and Keurig as well as and a coffee, snack and drink service all day. Please contact us for current rates.
Call 615.966.7031 or email bisoninn@lipscomb.edu to make a reservation.
Or, check out one of our partner hotels. 
While there are hundreds of lodging choices in Nashville to fit multiple needs, those closest to the campus will be south of downtown, west of the Cumberland River and in Brentwood. We don't recommend one over the other; however, all of these will offer you a "Lipscomb Discount." Just ask for it.