It's officially time to welcome you to the Herd!
What is the Quest Team?
The Quest Team is a group of peer leaders who have gone through a rigorous interview, selection and training process in order to prepare them to serve you throughout the entire summer as orientation leaders. They're here to walk students through the entire process from registering for classes to hanging out during QuestWeek. They've been where you are and are here to point you in the right direction so that you feel welcome in your new home at Lipscomb.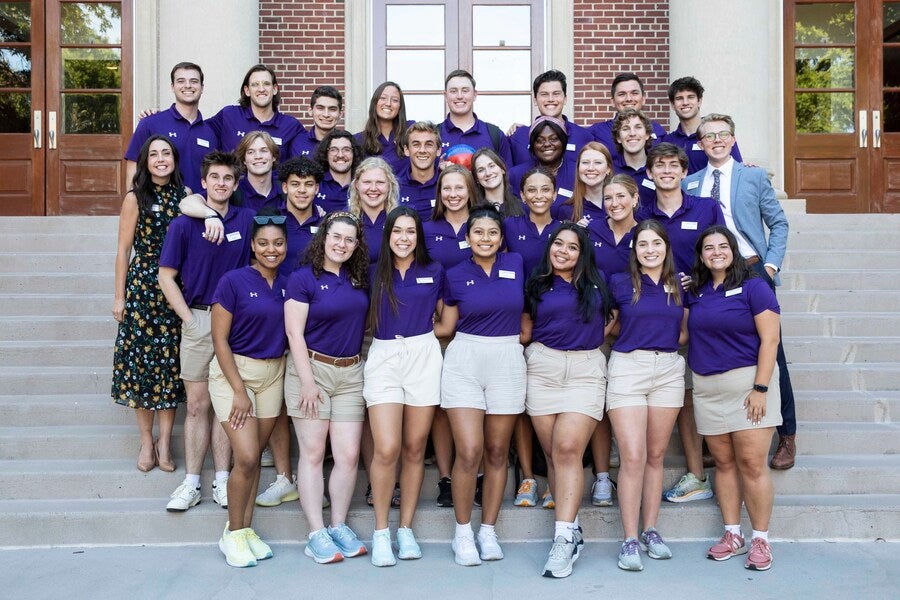 Apply for the 2023 Quest Team
Interested in being a part of the 2023 Quest Team? Complete the following steps to submit your application!
1. Review our Application Information Document
Learn more about the commitment associated with being a Quest Team Member and the qualifications needed for the position.
View Application Information Here
2. Complete the online application by Friday, January 20th
3. Sign up for an interview time by Friday, January 20th
Use the link below to sign up for an interview between January 23rd and February 3rd.
4. Submit Your References by Friday, February 3rd
Send the following reference form to two references (only one for returning members). Ensure your references have been submitted by the deadline.
Follow Us on Instagram


We continue to welcome a record-breaking number of students from around the world, all bringing a wide variety of academic, cultural, personal and social interests. It's important that you have a clear picture of what's needed to begin your Lipscomb experience. Entering an academic community is important and can be stressful, but don't worry. We're here to help. The orientation team is dedicated to serving you and easing this exciting transition. We can't wait to welcome you home!
Spring NSO will take place on Friday, January 6th, 2023. Log into your Bison Portal to sign up for orientation.
Here, you will also be able to pay your enrollment and housing fees. Once you've completed both, you will receive instructions about receiving a room in one of our Residence Halls and a roommate.
We're so glad that you're joining The Herd!
 
Orientation Events & Information