Take your college experience to the next level.
We get some of the brightest and most creative, driven, and innovative students at Lipscomb University. That's why we've established the Honors College, a rigorous, multi-disciplinary academic challenge for individuals who are committed and determined to plan for their future success as soon as they set foot on campus.
Our honors curriculum provides you with the opportunity to enhance your academics through in-depth critical thinking projects and research studies, to expand your perspective through intentional service and community engagement, and to take part in summer internship and development opportunities — all of which occur alongside a cohort of like-minded peers with similar aspirations and goals.
By joining Lipscomb's Honors College, you will not only be prepared to succeed academically — you will set yourself up for continuing success well after graduation, both professionally and personally. Start living out your full potential now.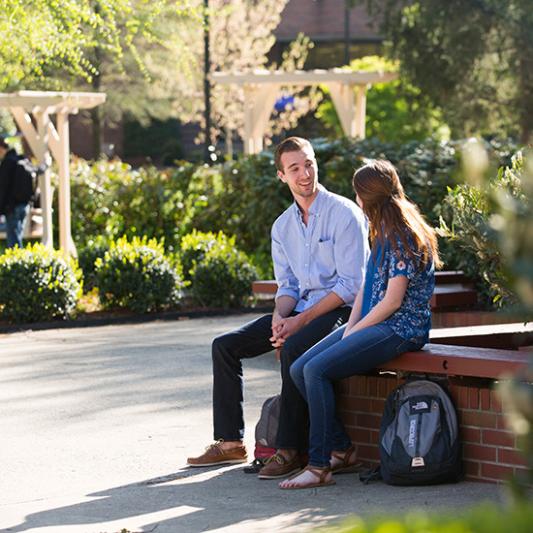 Join others with dedication.
One of the best parts about Lipscomb's Honors College is the camaraderie you will find among like-minded peers in the program. Become a vital member of a cohort of determined and passionate individuals who will walk alongside you throughout your entire time as an undergraduate. As iron sharpens iron, so you will sharpen your peers and they will sharpen you — by supporting one another academically, personally and spiritually, and calling out the skills and talents you see in one another.
Excel Beyond.
As an honors student, you will be emboldened to not only get involved as a student leader on campus, but to make important decisions for your future. We will set you up for your next endeavor, whether that's working with you to apply for graduate schools, ensuring you find employment opportunities, or helping you apply for and receive national scholarships such as Fulbright grants.