Move-in Information
It's time to get ready for move-in day.
Please view the move-in day traffic flow pattern here.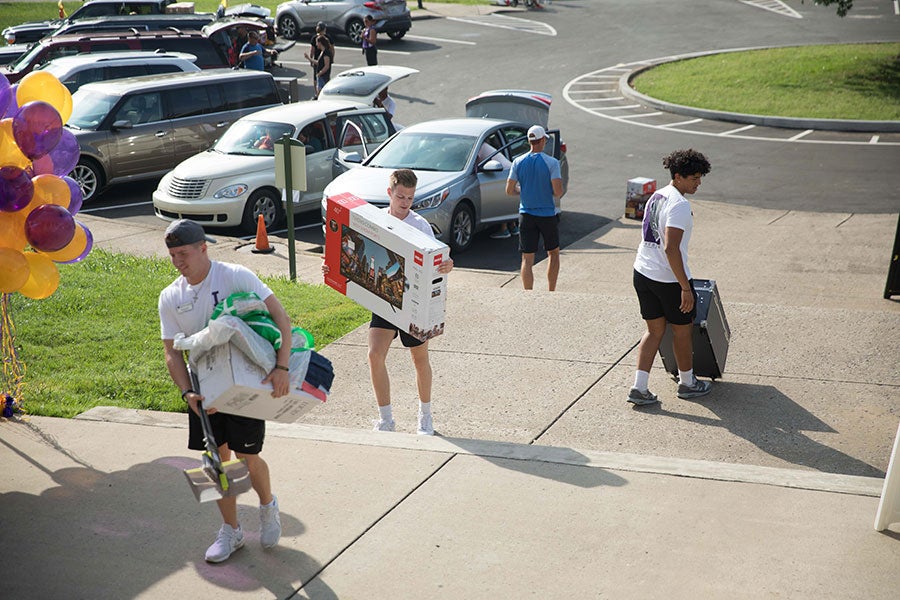 Pay Your Enrollment & Housing Fee 
Once you've submitted your enrollment fee (freshmen and transfers only) you can pay your housing fee. Make sure to do this no later than May 1. The enrollment fee is refundable through May 1.
The enrollment fee saves your place in Lipscomb's incoming class and allows you to register for Advance, our orientation program offered in June, July and August. The housing fee lets you reserve your dorm room. In myLipscomb, select "Pay Enrollment and Housing Fees."
The fees are as follows:
Freshman, $260
Transfer, $215
Housing, $150
Once you've paid your enrollment fee and housing fee you will:
Receive instructions about picking a dorm room and roommate.

Register for orientation when it opens at the beginning of February. Only students who have paid the enrollment fee may register.

If you're a transfer student, academic advising will take place through the spring and summer. Your recruiter can help you with the details.
If a parent or other individual is helping pay your bill, add them as an authorized user on TouchNet.  Being an authorized user on TouchNet is the only way for parents to receive billing statements from the Business Office. To add an authorized user, log into myLipscomb>Student Homepage>Business Office>Manage Authorized Users.
If you are a first-time freshman, your college experience will begin with Quest Week in August.  Everyone in your class will arrive on campus a week before the first day of classes to begin your college experience together. Quest Week is required for all freshmen and all transfers under 21. The Quest Team will keep you busy with games, field trips, info sessions, and your freshman seminar class will meet twice this week as well. Quest Week will be one of the best experiences of your freshman year.