Sports
Music City, Sports City. From sport clubs to professional teams, you're sure to find a fun-loving, competitive community at your doorstep — and a team to cheer on year-round.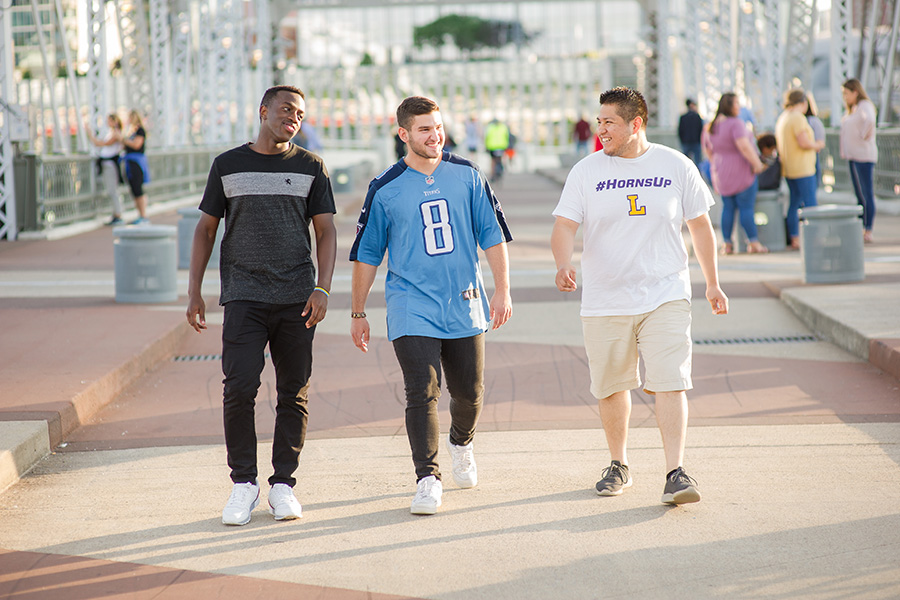 Nashville is home to four professional sports teams: the Nashville Predators, the Tennessee Titans, the Nashville Sounds, and Nashville SC. Whether you're a sports fanatic or casual spectator, you'll feel the energy that the Nashville community brings to our teams. And you'll feel the connection with nearly two million people in support of athletics that speak to a bigger truth: Nashville is a place that makes dreams a reality. 
Between the ticket giveaways from our Student Activities board and massive championship watch parties on campus, you'll be in the thick of it. But in addition to Nashville's four, you'll have 17 more teams to cheer on: that's how many NCAA Division 1 sports Lipscomb plays, consistently garnering national attention. Horns up!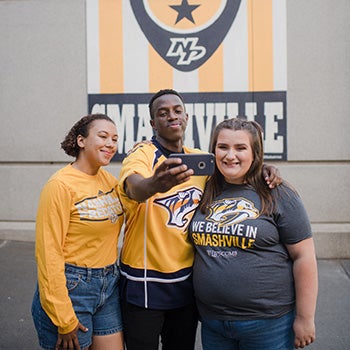 Professional sports
Students with football fever can catch NFL action at Nissan Stadium. The Tennessee Titans are part of the American Football Conference South division.
Welcome to Smashville. Get your fang fingers ready! Living here means you'll be able to join the raucous Predators fans in cheering on Music City's ice hockey team in Bridgestone Arena. The Predators are members of the central division of the NHL's Western Conference.
Head over to First Tennessee Park and enjoy America's pastime. The Nashville Sounds are a Minor League Baseball team (Pacific Coast League) and AAA-affiliate of the Texas Rangers. The Sounds have three league titles under their belt.  
Yes, Nashville is a soccer city, too. Nashville Soccer Club made its debut in the United Soccer League in 2018. Join The Roadies and support your new soccer club.
This former NASCAR racetrack is the oldest continually operating motorsport track in the U.S. The ARCA Racing Series takes place here, as does the All American 400.
Get involved