We desire that all our students grow in knowing God through Jesus.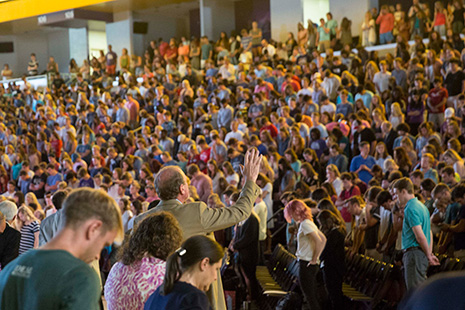 The Office of Spiritual Formation exists to help point students to Jesus by leading programs and efforts, including chapel services, small groups, special events, prayer meetings, and leadership development programs.
Our purpose is to mentor and equip students to engage their faith journeys intentionally and authentically. We help students develop into passionate followers of Jesus Christ, and we create space for Christian community on campus. The invitation to participate in discipleship and community is extended to our whole student body, regardless of whether you identify as Christian.