Entertainment
With our campus located in Nashville's Green Hills, you'll be just minutes away from all the fun our city has to offer. Get your calendar out and start planning!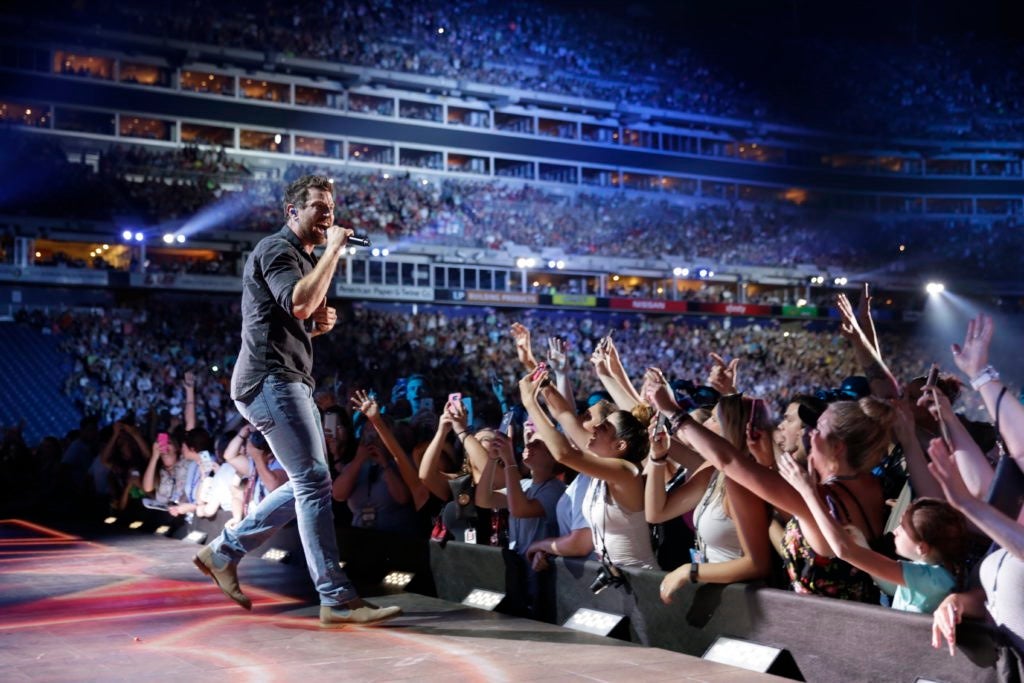 More Than Country Music
Music Venues 
Known as the Mother Church, the former home of the Grand Ole Opry was originally a place for Nashville revivals. Today, the music venue is known as the most iconic structure in Tennessee and even hosts artists-in-residence.
This weekly country music stage concert was founded in 1925.  It's the longest-running radio broadcast in America, with shows four nights a week. You'll be sure to see country music stars here.
Reservations are recommended at the iconic Bluebird, located in Green Hills.
Just a few minutes down the road, Exit/In is located in Nashville's West End and has played host to notable rock bands such as The Police, since 1971.
Home of the Nashville Predators, Bridgestone Arena plays host to the CMA Awards and even some of the hottest concerts such as Adele, Jay-Z and Beyonce, Bruno Mars, Jack White, Lana Del Rey and more.
Home to the Nashville Symphony and named for Maestro Kenneth Schermerhorn, GRAMMY Award-winning conductor for 22 years, the Schermerhorn offers a diverse mix of classical, jazz, pops and community programs.
This 6,800-capacity open-aire venue is located on the Cumberland in Riverfront Park.
The Basement and The Basement East
Check out the latest up-and-coming artists and bands at these popular music venues.
Grimey's New and Pre-Loved Music
Nashville's favorite record store.
Nashville Parks & Fitness
Nashville Parthenon at Centennial Park
This replica of the Parthenon in Athens, Greece, was built for Tennessee's 1897 Centennial Exposition. It's the center of Nashville's favorite urban park, Centennial Park, and includes many artistic treasures.
Skateboarders, quad skaters, rollerbladers and BMX bikers are all welcome at this park just minutes away from Opry Mills. So are spectators. Two Rivers Skate Park is located at 2320 Two Rivers Parkway in Nashville.
Bike, walk, run, skate and enjoy the Nashville Greenways. Built by Metro Parks and taken care of by the Greenways Commission, greenways give barrier-free access to natural resources and recreation. Greenways build a network of trails and open spaces and link different areas of Nashville together. Nashville's greenways are mainly based along water corridors: Cumberland, Harpeth and Stones rivers, Mill, Richland, Seven Mile and Whites creeks.
Warner Parks and Nature Center
Edwin and Percy Warner Parks are among Nashville's most popular. The nature center is located at 7311 Highway 100.
Edwin Warner park entrance is at 50 Vaughn Rd, Nashville, TN 37221.
 
Bells Bend Park and Outdoor Center
An 808 acre pastoral park which takes its name from a peaceful arc of the Cumberland River.
4187 Old Hickory Blvd., Nashville 
Experience the peacefulness of nature in a rugged sanctuary. Beaman Park is in northwest Nashville, not too far from Joelton.
5911 Old Hickory Blvd., Nashville
Shelby Bottoms Park and Nature Center
There are more than 950 acres to the Shelby Bottoms Greenway, plus 336 acres of adjacent Shelby Park. You could rent a bike from Nashville B-Cycle here and start your journey, or enjoy a range of free nature and environmental programs in addition to volunteer and internship opportunities.
1900 Davidson St., Nashville
Guided hikes, owl prowls, private tours and much more for nature-lovers.
545 Beech Creek Road, Brentwood
Barnard-Seyfert Astronomical Society
Check the BSAS calendar for star-viewing parties.
Art Galleries & Art Crawls 
First Saturday Downtown Art Crawl
Nashville's First Saturday Downtown Art Crawl is a great time to explore Fifth Avenue of the Arts in addition to the many other galleries in the area. Many of the galleries offer free refreshments for you as you enjoy the exhibits. A free shuttle also operates in the area during the event, which is every first Saturday of the month from 6 to 9 p.m.
Arts & Music at Wedgewood Houston
Visit Nashville's WeHo and enjoy the art, music and receptions in several neighboring galleries every first Saturday of the month from 6 to 9 p.m. Learn more.
With more than 30 galleries involved and a beautiful historic downtown, this tour is another wonderful opportunity to experience the art scene in the Nashville area every first Friday of the month from 6 to 9 p.m. Free trolley rides are available at every stop so that you can jump on and off as you wish.
Free trolley rides, provided by Williamson Source, circulate among all the stops, and patrons can jump on and off at will. Learn more
 
A few more art galleries to check out: