One year in, McQueen's vision points to a bright future
Kim Chaudoin |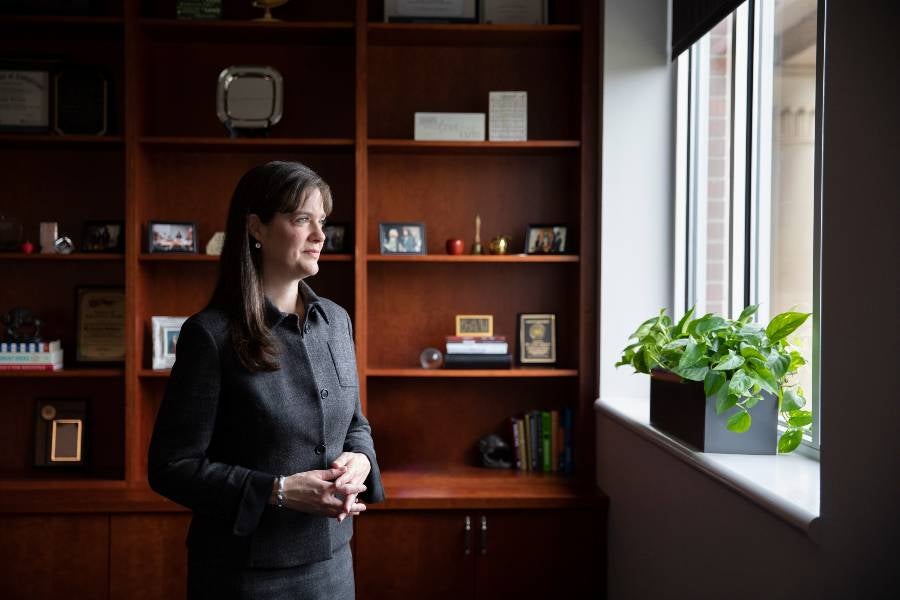 As Lipscomb University marks the anniversary of Dr. Candice McQueen's appointment as its 18th president, the vision to "be a light" has shaped the first year of her administration and has made an indelible impression on the lives of those in this community. Elevating the student experience, gathering feedback from key stakeholders and leaning into Lipscomb's Christian mission are priorities that McQueen has focused on in her first year in office. The inaugural year has also laid out clear goals and benchmarks as part of a new strategic plan.
"Looking back at the past 12 months, I am proud of what we have accomplished together to create a bright future for our students and our entire community," said President McQueen. "I continue to be humbled and excited about our work together. We will accelerate our trajectory as a top tier university, we will continue to grow and we will always put students and mission first." 
McQueen, a Lipscomb alumna and former senior administrator and dean of the College of Education, began her term as president on Sept. 7, 2021. McQueen set the tone for her administration by challenging the Lipscomb community to serve and be a light in the lives of others. Be A Light was the theme of the Inauguration festivities in March during which McQueen was formally installed as Lipscomb's president. She also engaged alumni and donors across the country through the Be A Light Tour — which stopped at seven cities in the spring and will continue this fall. The tour honored those who are shining lights in those communities. 
"Dr. McQueen's passion for Lipscomb's mission and her ability to collaboratively map out a bold vision for the future has inspired our community," said David Solomon, chair of Lipscomb's Board of Trustees. "Over the last 12 months, she has tirelessly engaged in every aspect of Lipscomb life while executing on key work that is rapidly moving us forward. We are excited about the future under her leadership."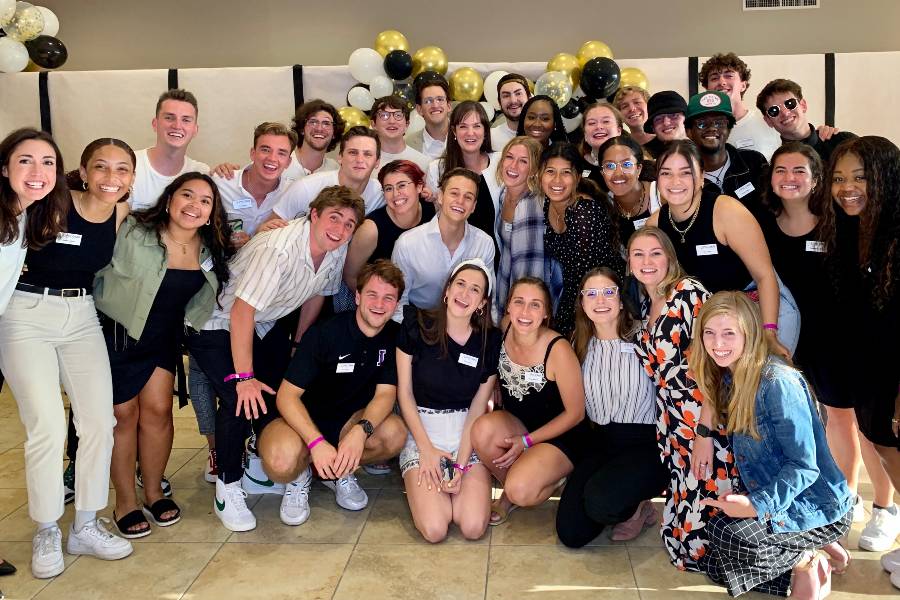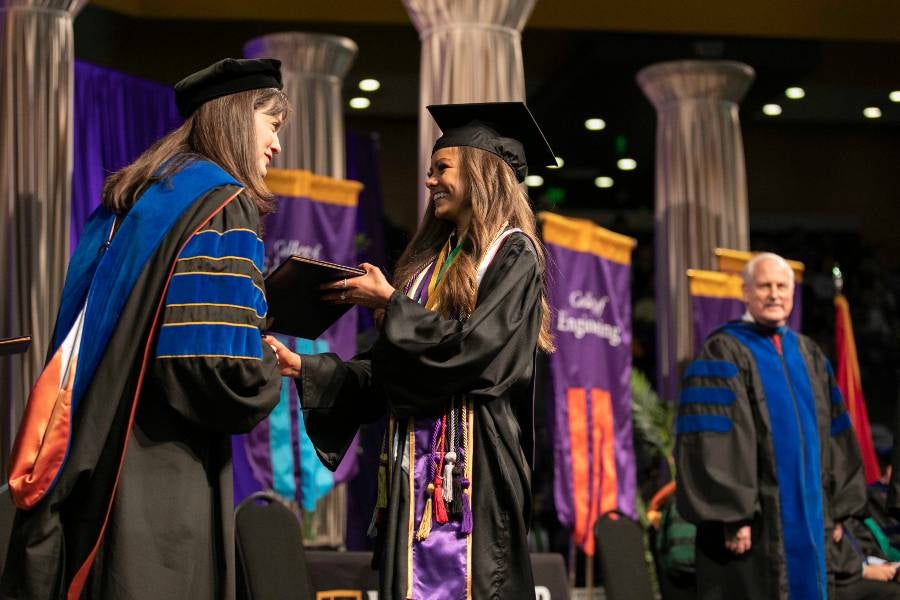 "During this past year, our community has written a compelling story of accomplishment, service, and growth," reflected McQueen. "We have worked hard, we have had fun, we have come together, and we have celebrated many achievements. It has been a joy to share so many moments and memories - even in just a year." 
On her first day in office, McQueen announced the formation of the President's Student Advisory Council to provide insight from the student perspective and represent the student body, and since then it has been a year marked with the launch of new initiatives, strategic planning and events focused on elevating the student experience while also being a light to the community. 
"President McQueen has quickly become someone who I look up to in leadership, and in life. I have had the privilege of being asked to work alongside her many times this past year, which says so much in itself," said Liz McKell, Student Government Association president and senior disability studies major. 
"She is someone that students always love to interact with, due to her consistent kindness and intent to ensure that each student knows that they are an important part of our campus. President McQueen has worked tirelessly over the past year to pour into our community, which has not gone unnoticed by the student body," McKell continued. "I'm so thankful for our time with her since last September, and I am looking forward to seeing the way Lipscomb will continue to thrive under her leadership."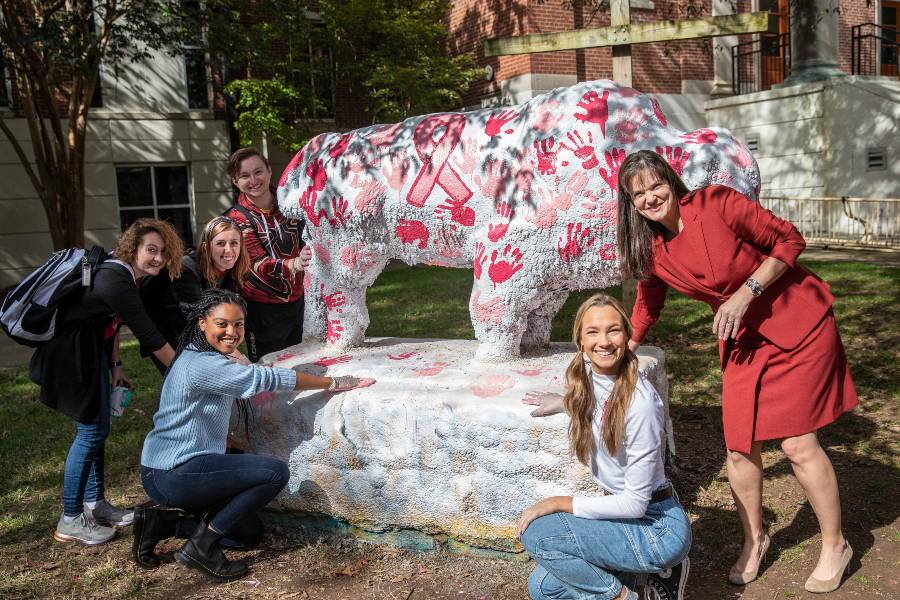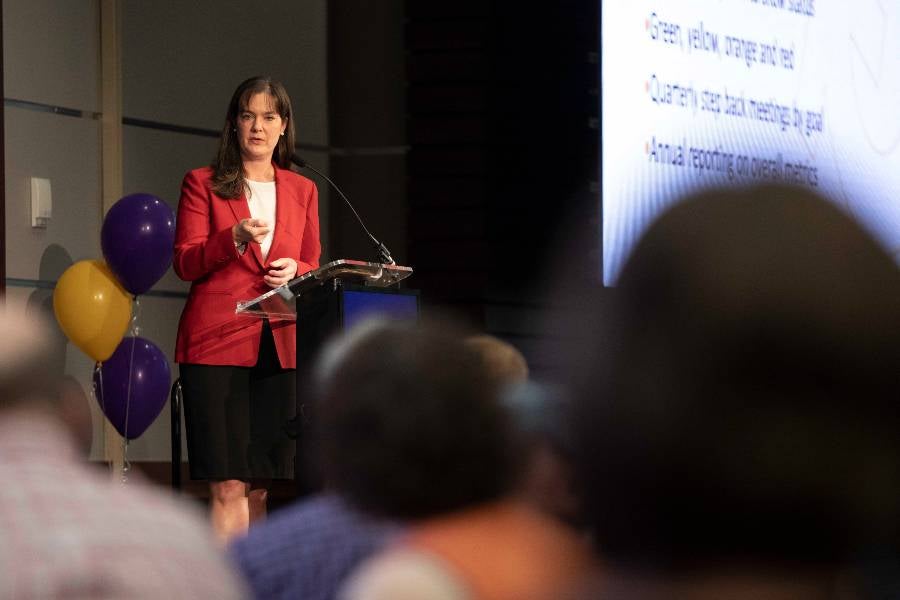 Over the past year the Lipscomb community has celebrated a number of accomplishments and milestones, the launch of new programs and initiatives, the formation of community partnerships and the appointment of key administrators along with many other moments along the way. 
"From the moment she arrived on campus, Dr. McQueen engaged with the community to hear needs and to take action to fill them," said Dr. Alan Bradshaw, Honors College director and member of the Impact 360 steering committee. "The new strategic plan elevates immediate needs and prioritizes key initiatives, especially in academics. Members of the faculty are eager to work with Dr. McQueen and senior leadership on strategies and tactics that will support student success, create a new Lipscomb core, expand research opportunities, and grow a premier Honors College."
Among the highlights of McQueen's first year is the development of Lipscomb Impact 360, the university' strategic plan; the launch of new initiatives such as the Center for Vocational Discovery, Bison One Stop, the Office of Research and Grants, and schools in Computing and Data Analytics & Technology; the most successful Day of Giving in school history which raised more than $2 million raised and increased the Opportunity Scholarship Fund by more than $500,000; partnering with Metro Nashville Public Schools to launch the LIFT Off to Lipscomb program to fully fund 10 future teachers per year in Lipscomb's teacher prep program; welcoming the largest class of undergraduate students in school history; and celebrating the university's 130th anniversary.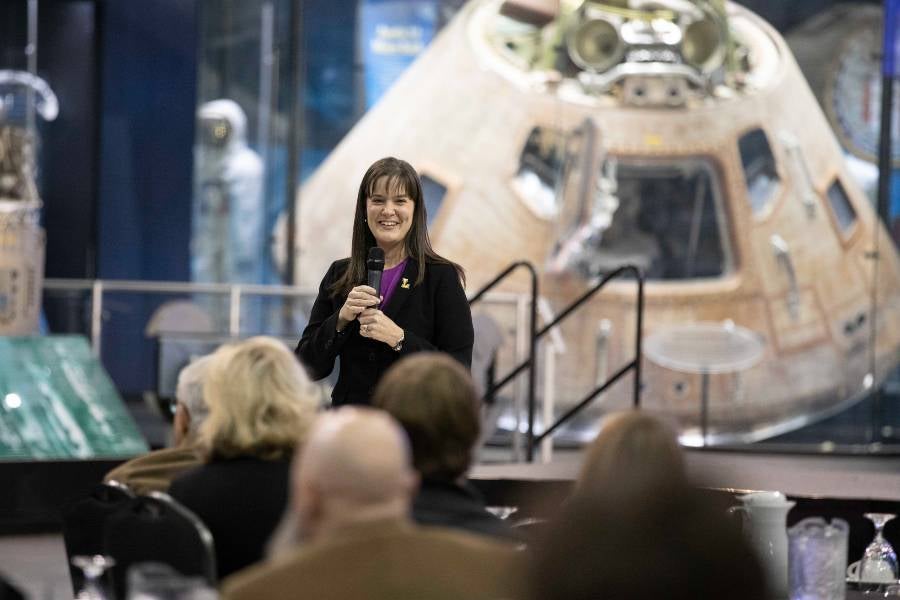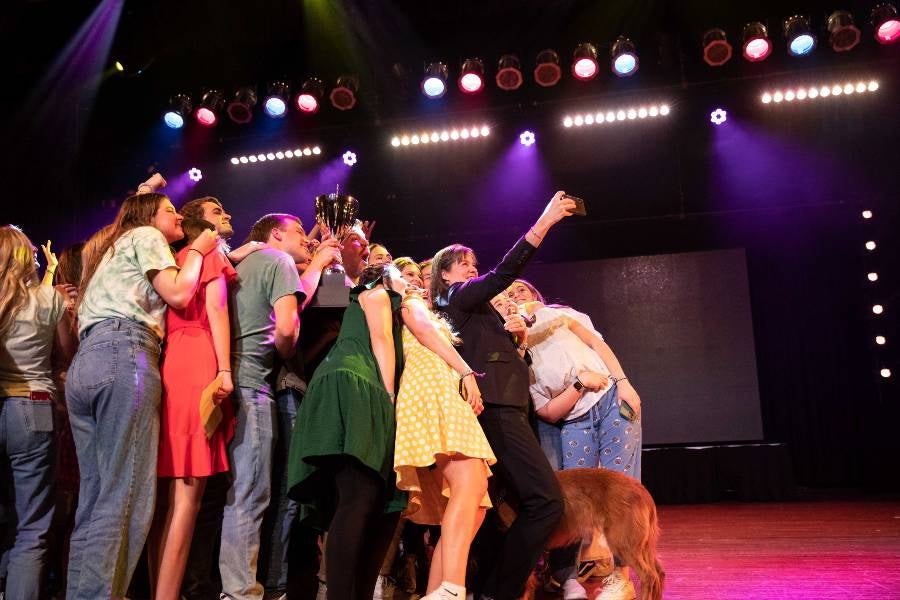 "This is just the beginning of the many things to come," said McQueen. "What a great start and encouragement for Lipscomb's bright future." 
Prior to her appointment at Lipscomb, McQueen was CEO of the National Institute of Excellence in Teaching, a national nonprofit founded by the Milken Education Foundation to encourage and incentivize teaching excellence in undergraduate and higher education classrooms using federal and state grants and philanthropic gifts to support its programs. From January 2015 to January 2019, McQueen served as Tennessee Commissioner of Education under former Tennessee Gov. Bill Haslam. In this role, McQueen collaborated with 147 school districts, hundreds of non-public and charter schools to serve the one million students in the state of Tennessee. Her administration saw historic investment in teacher pay and the state's highest graduation rates, highest ACT scores and highest postsecondary-going rates in the state's history.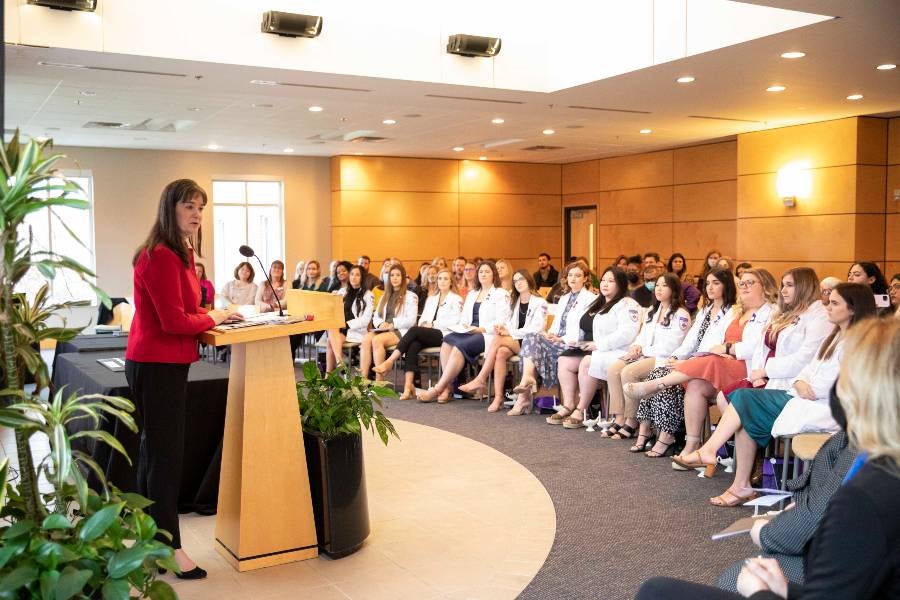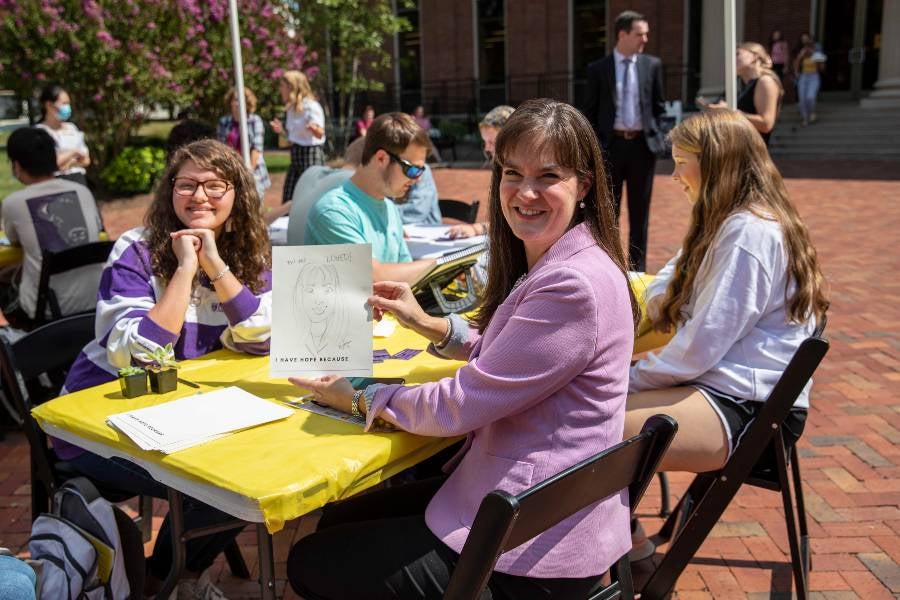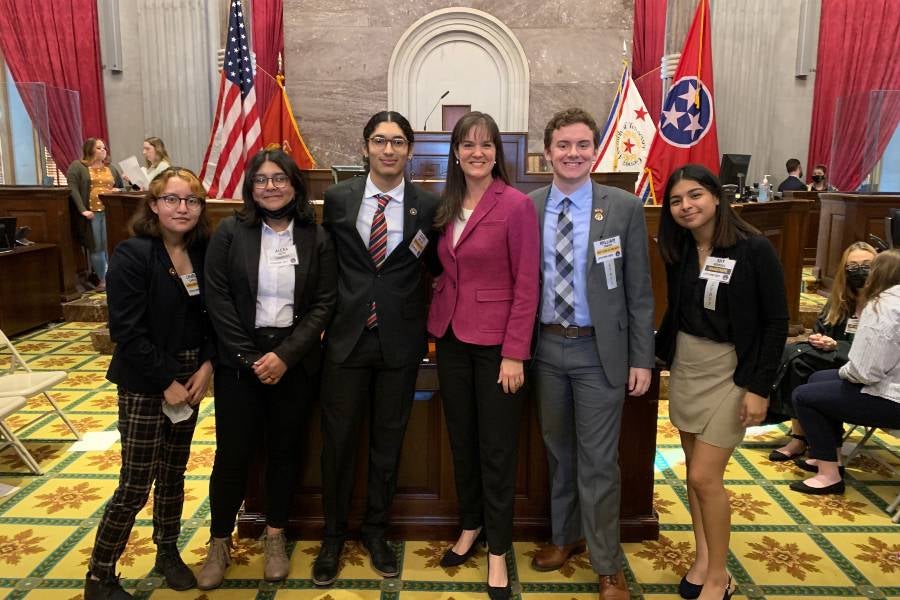 Before becoming Tennessee's top education official, McQueen served Lipscomb University as dean of the university's College of Education and as senior vice president, which included oversight of Lipscomb Academy, the institution's 1,300-student preK2-12th grade college preparatory school. She joined Lipscomb's education faculty in August 2001, serving as chair of the undergraduate education department before her appointment as dean of the College of Education in 2008. Under her leadership, McQueen led the college through tremendous growth and to state and national recognition for excellence in teacher preparation and teaching outcomes. She was also the founding director of Lipscomb's Ayers Institute for Teacher Learning and Innovation that launched in 2012.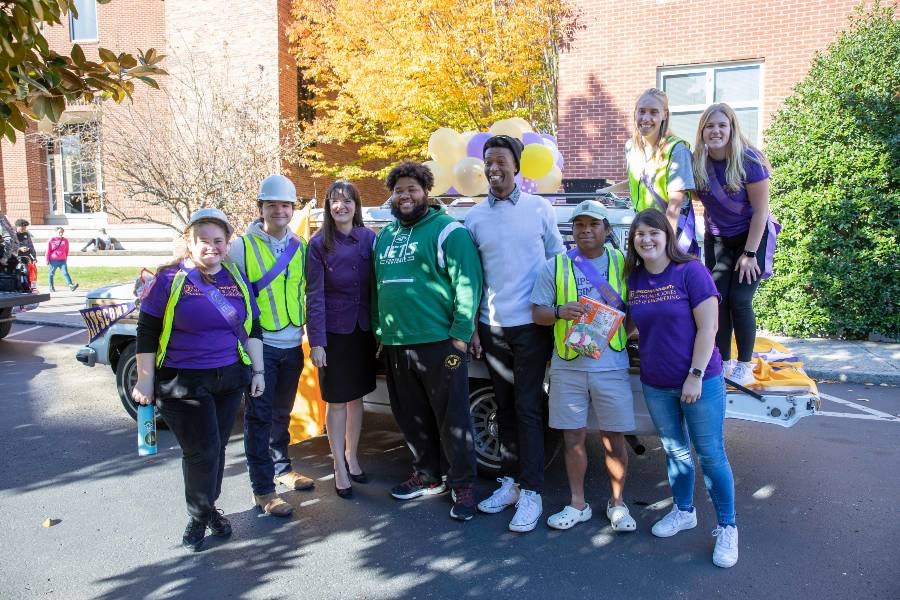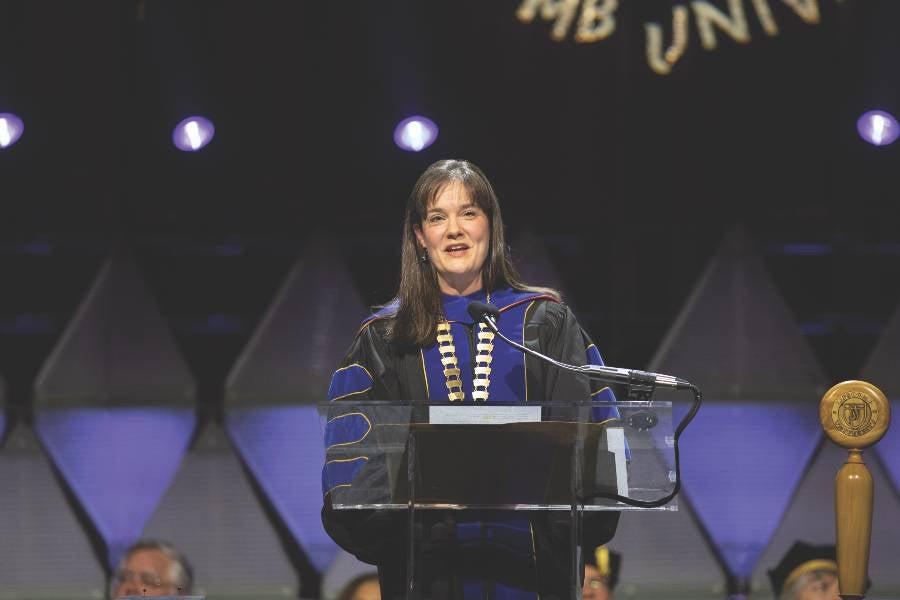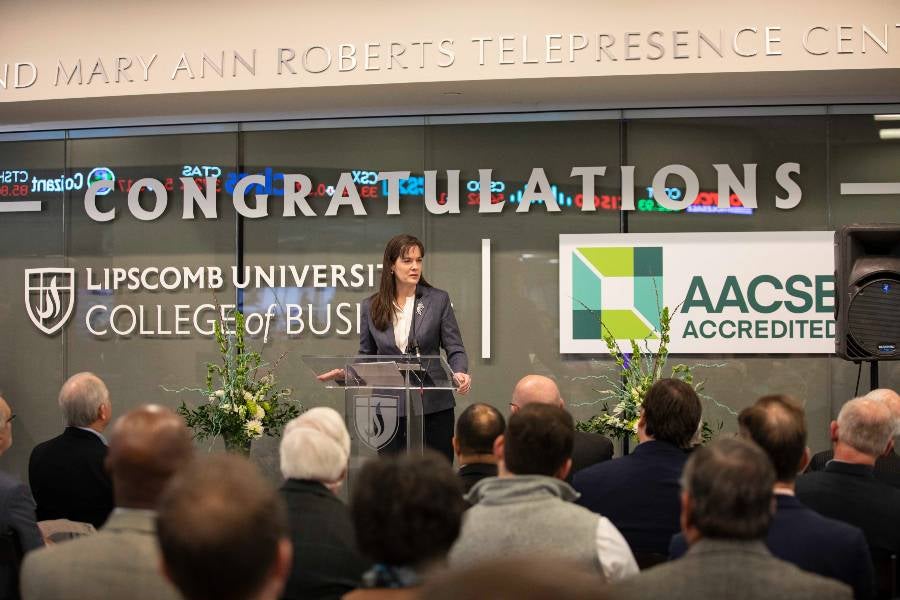 Other highlights and headlines from the past year include:  
— Photos by Kristi Jones