A Beautiful Day for students: Inauguration Day 3 in pictures
Office of Public Relations & Communications |
The final day of the Inauguration Celebration for new Lipscomb president Candice McQueen was a Beautiful Day for students. A Beautiful Day, a tradition from the early days of Lipscomb, was an impromptu event where the administration gave students a surprise day off from classes and provided a picnic lunch and activities at Percy Warner Park. For the Inauguration, Lipscomb brought back Beautiful Day - one designed for 2022 -  that included no classes and a day filled with activities on campus including a brunch, a service project, food trucks, fair rides, a lawn party, roller skating and a concert featuring The Brook and The Bluff and opener Riley Buck. Take a peek at the a few scenes from the day.
Brunch
The morning began with a brunch in Bison Café as students enjoyed pancakes and other breakfast fare.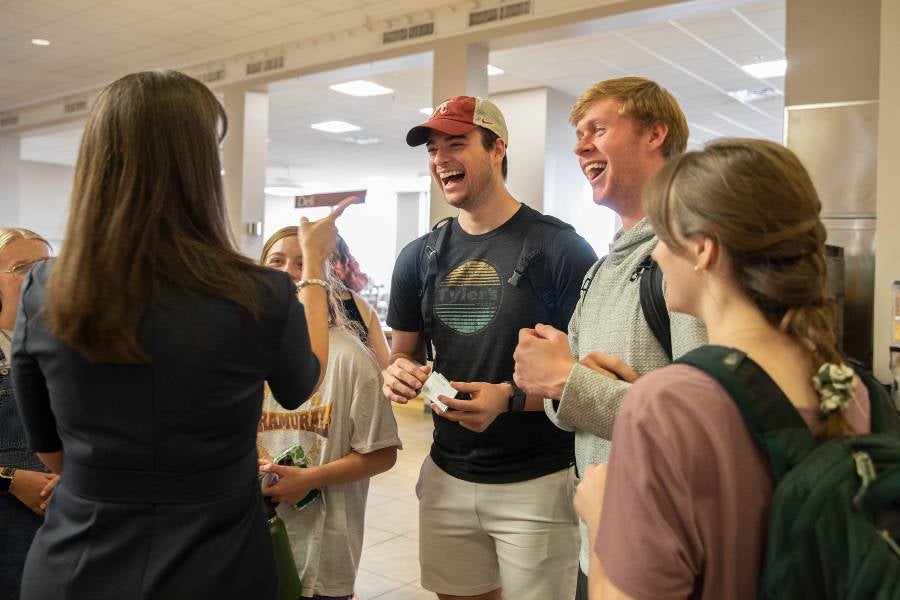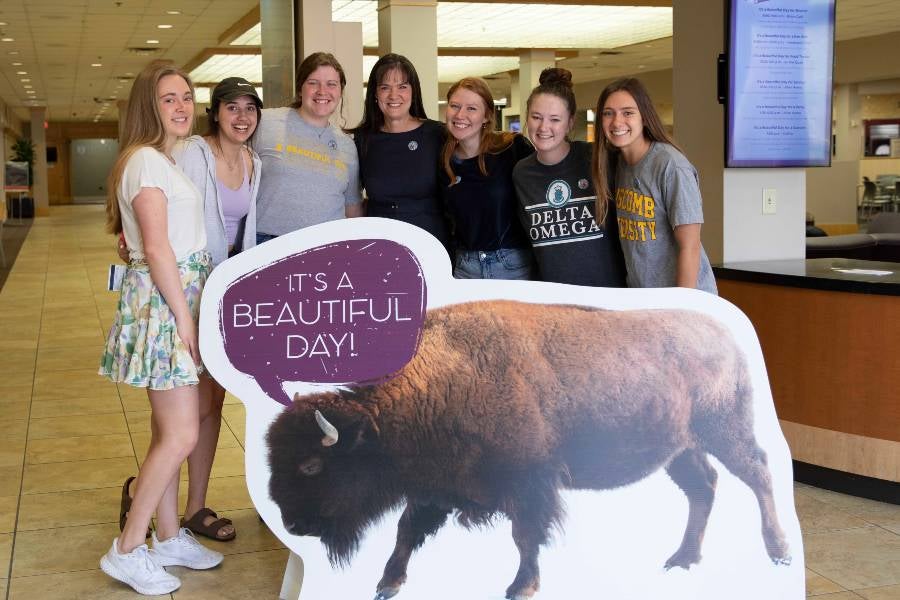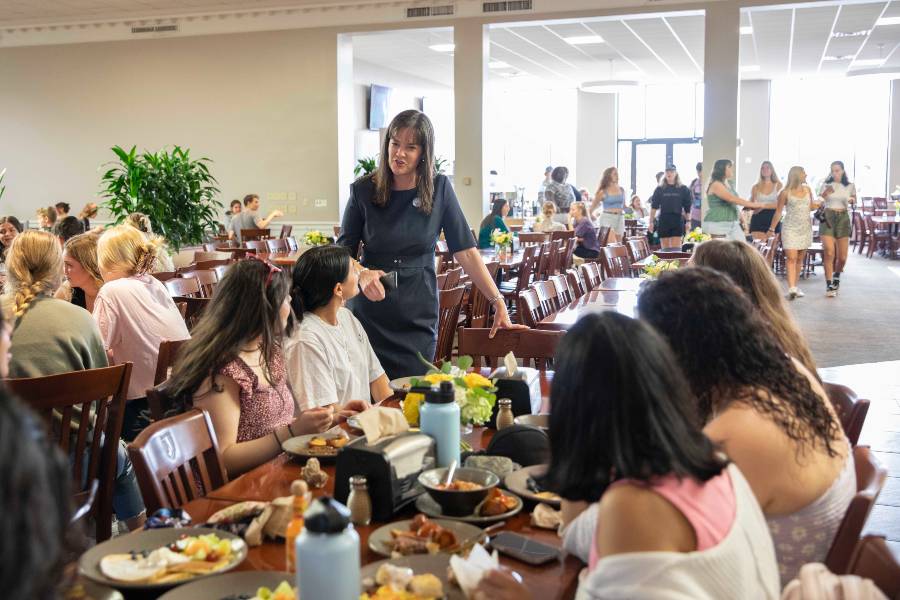 Carnival on the Intramural Field
Following brunch, students were treated to carnival rides and games on the intramural field. A Ferris wheel, giant slide, cotton candy, caramel corn, basketball toss and more were part of the fun. President McQueen got in on the fun by taking a ride on the Ferris wheel.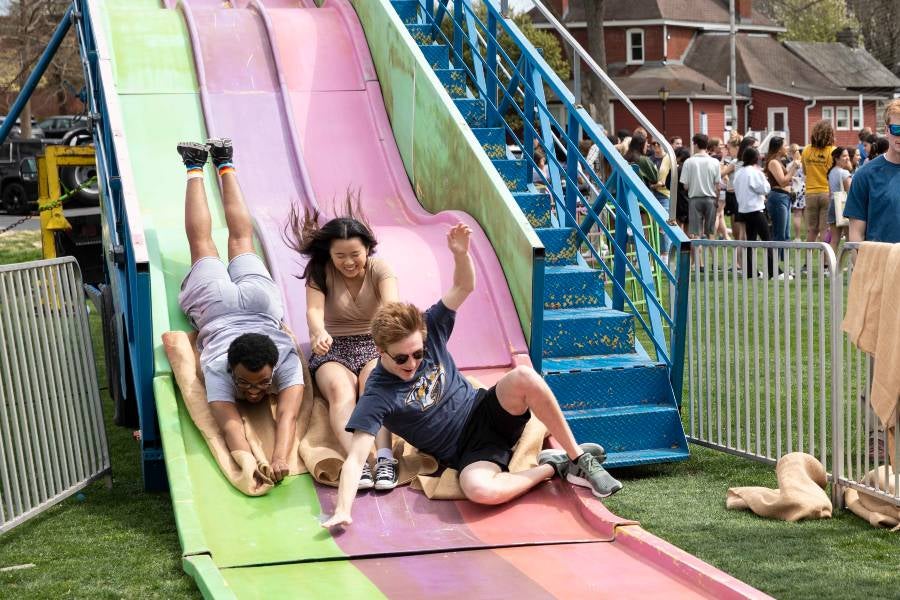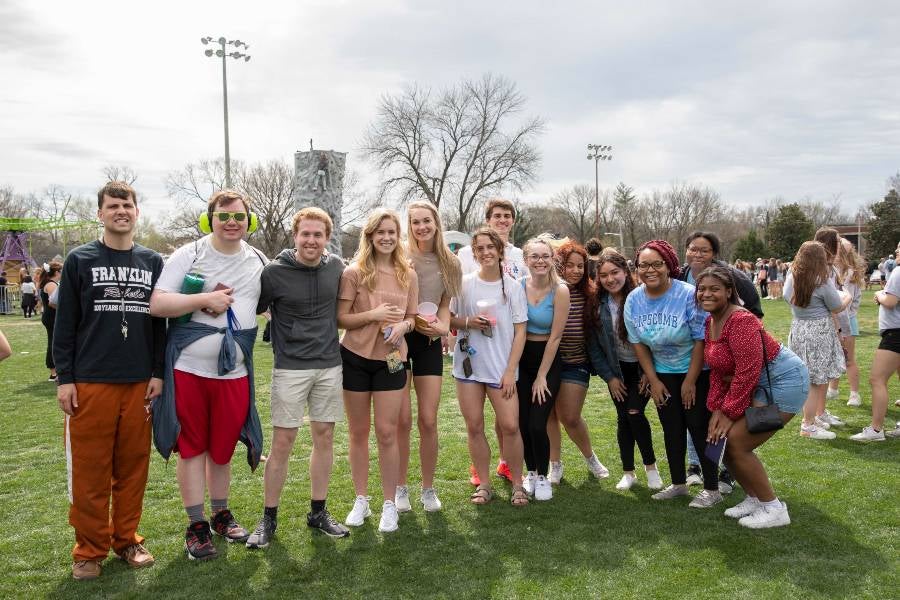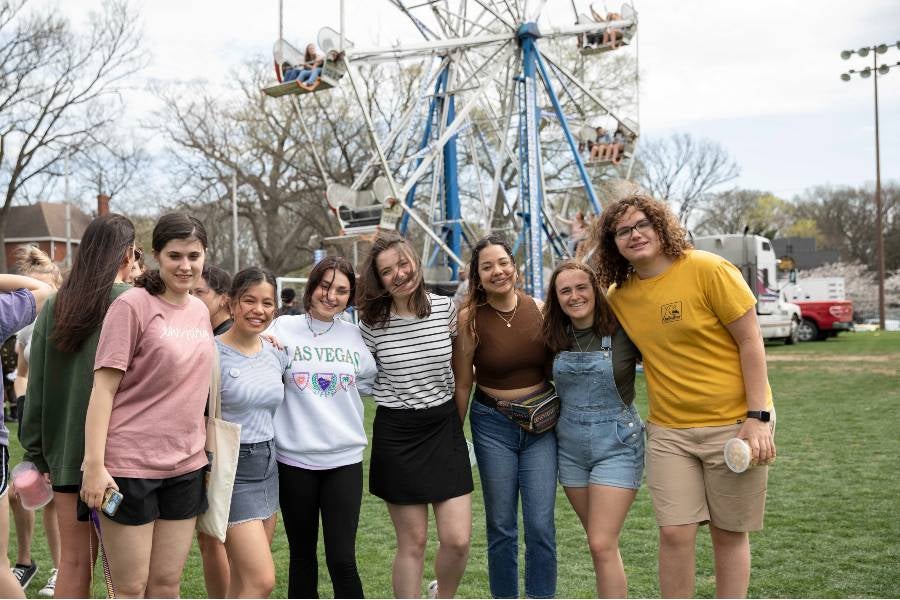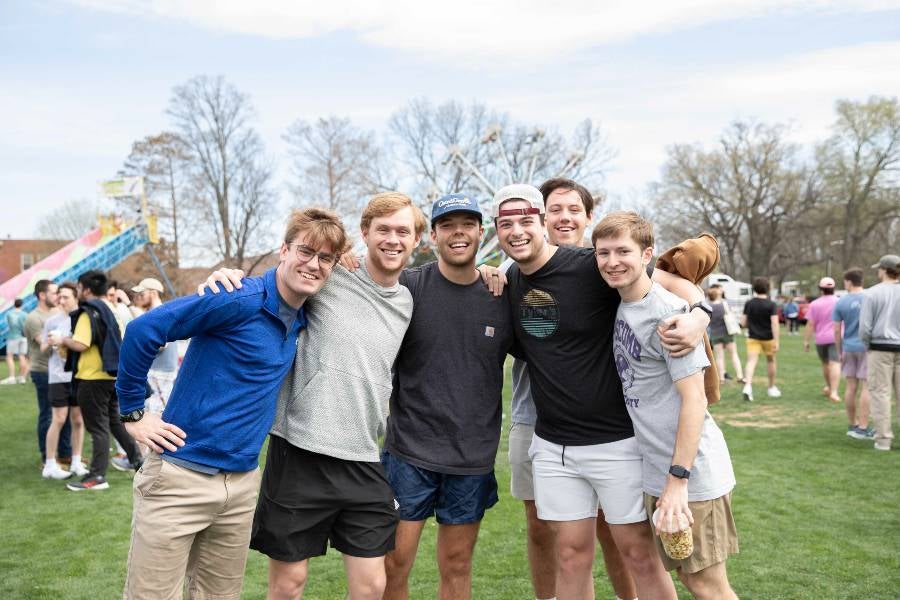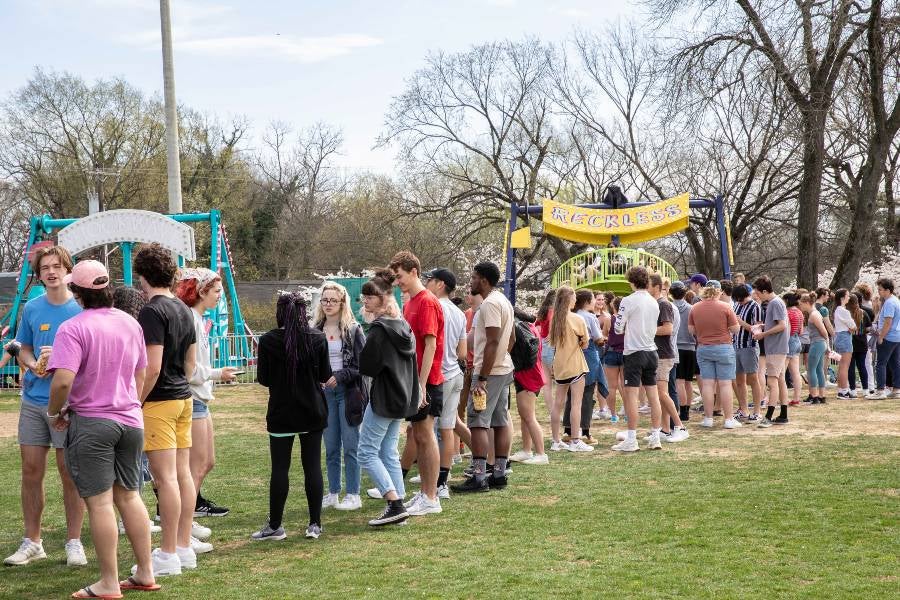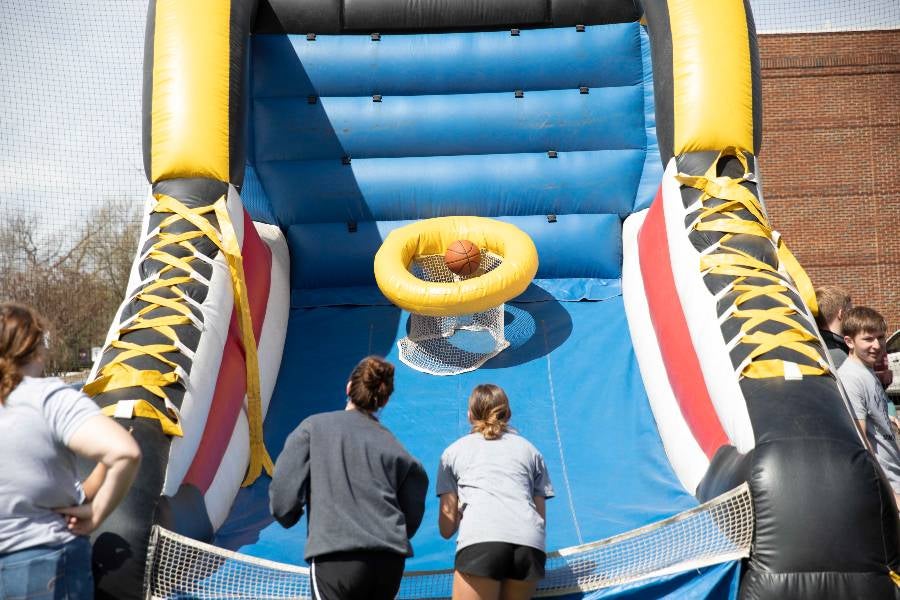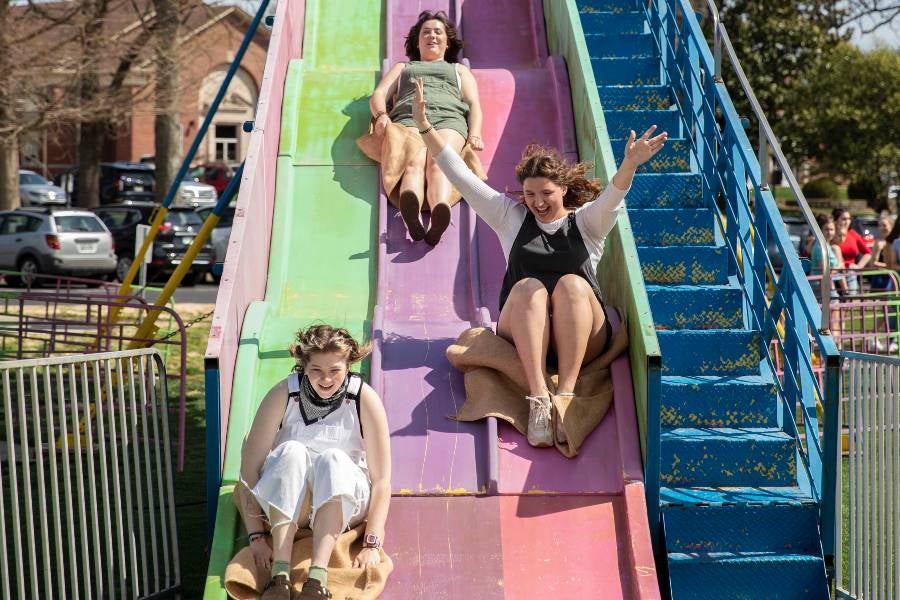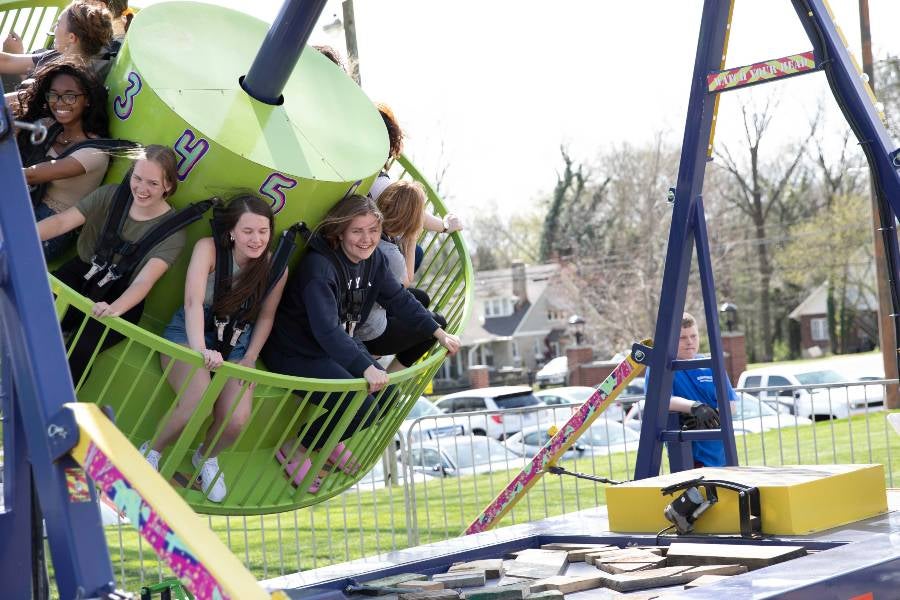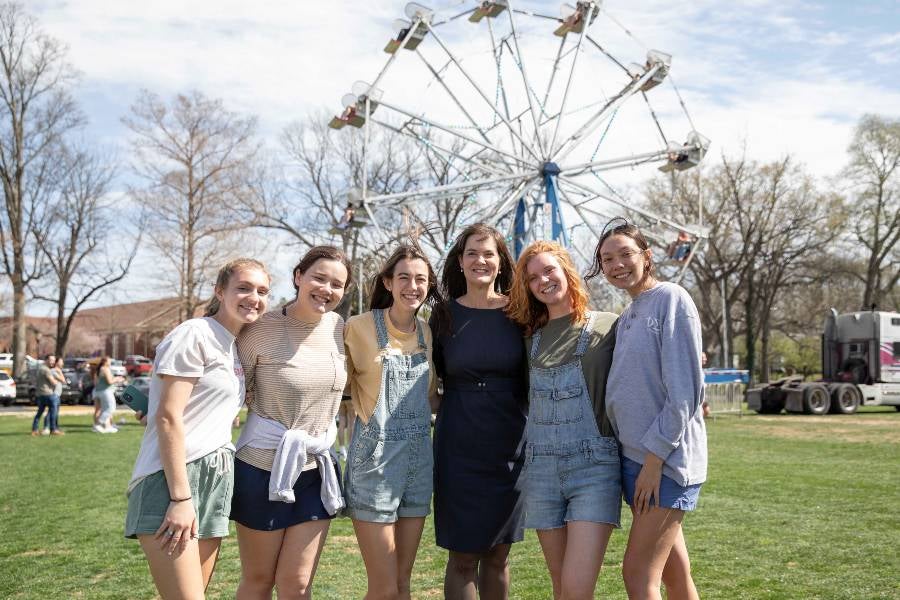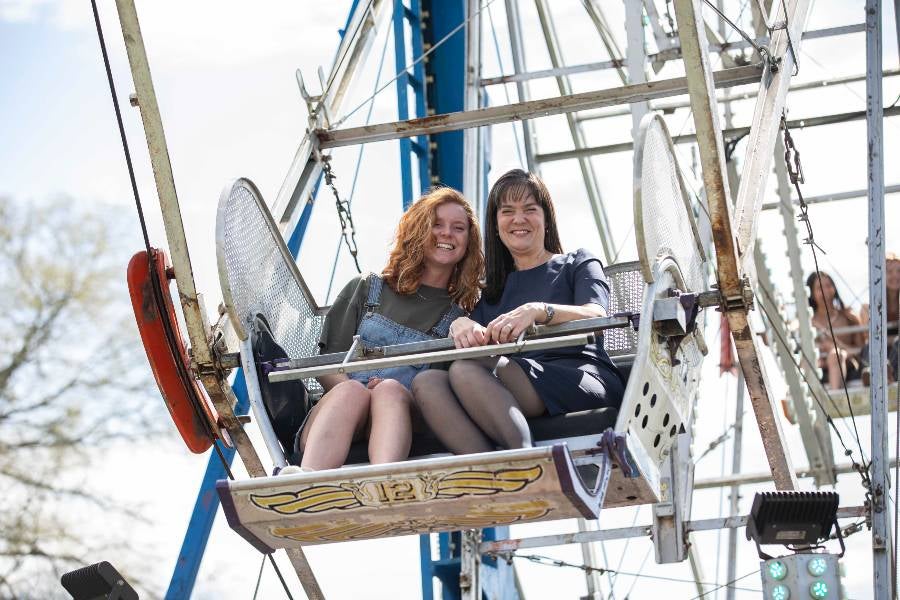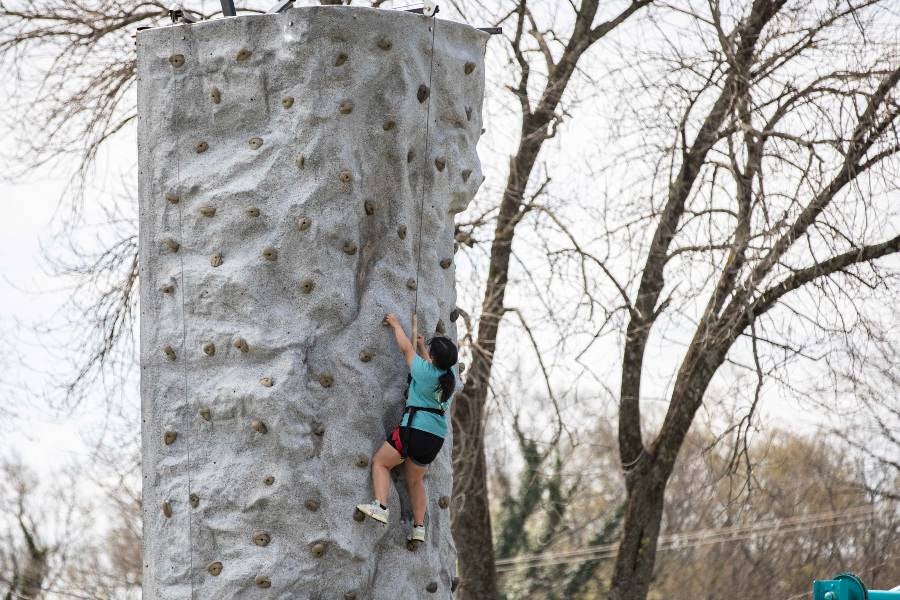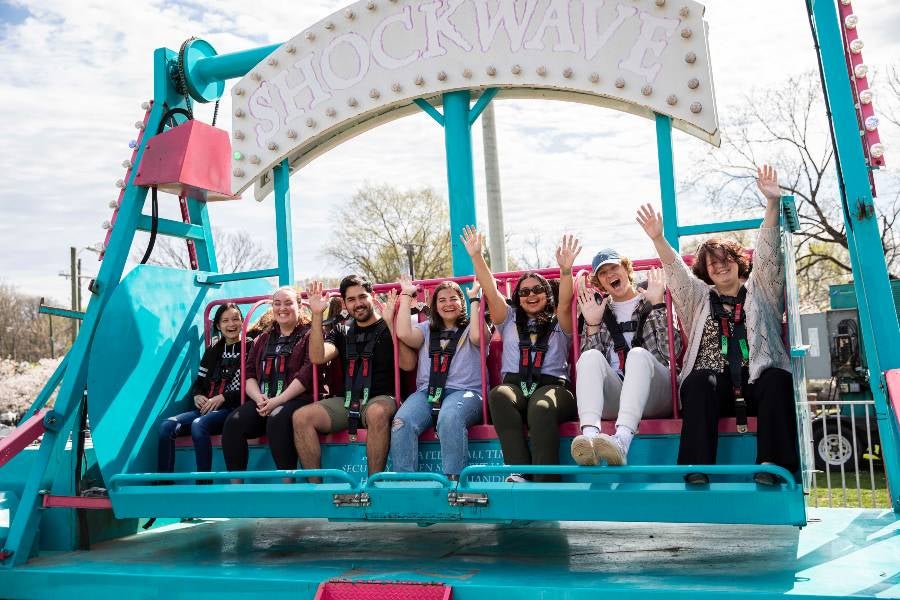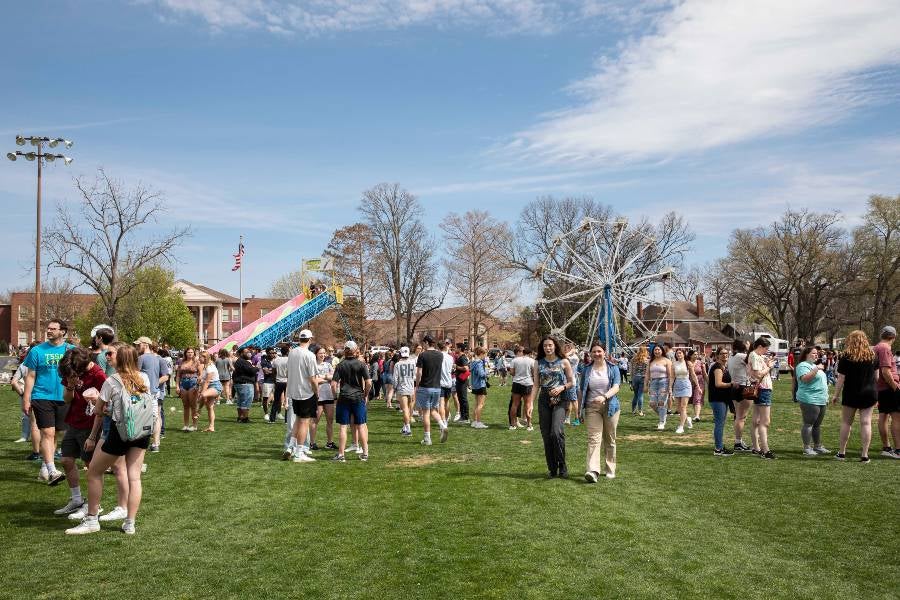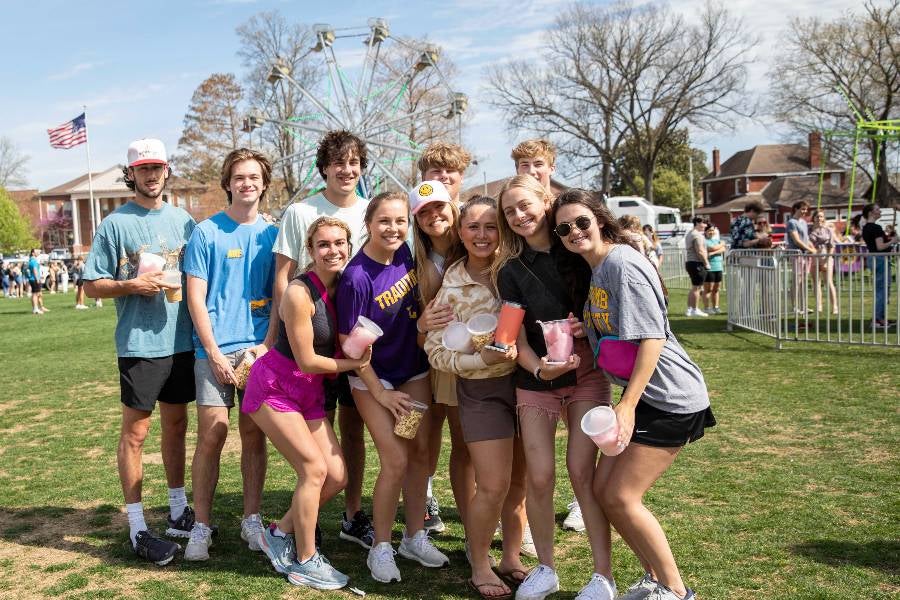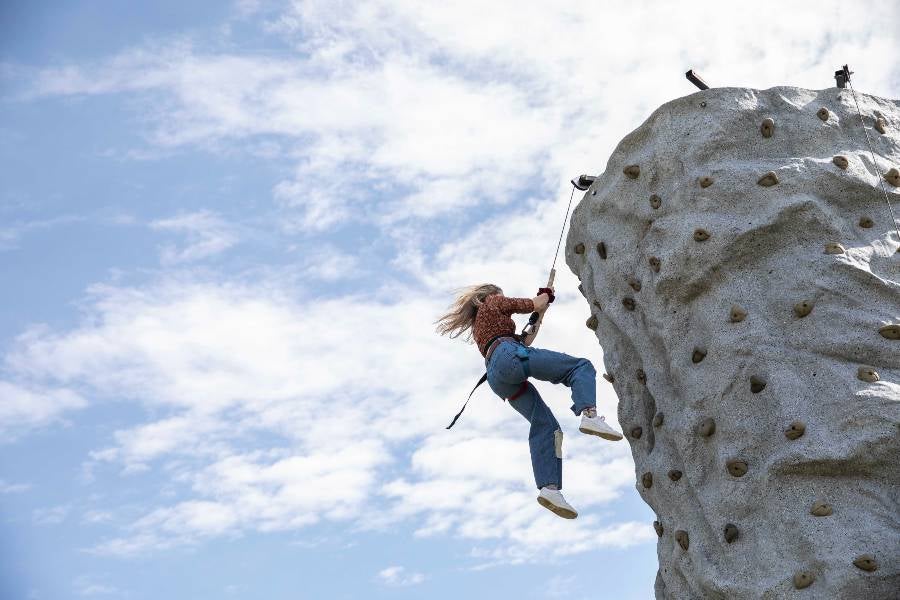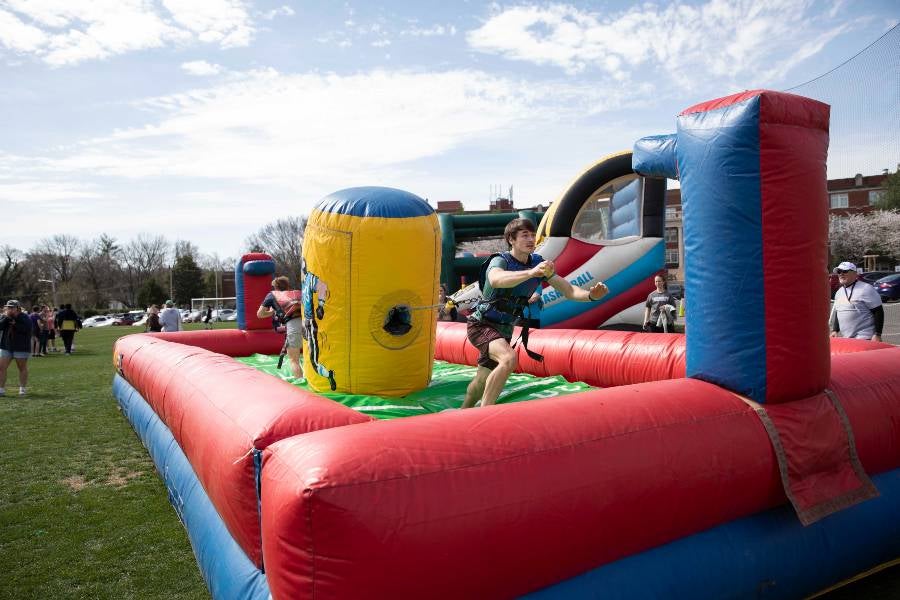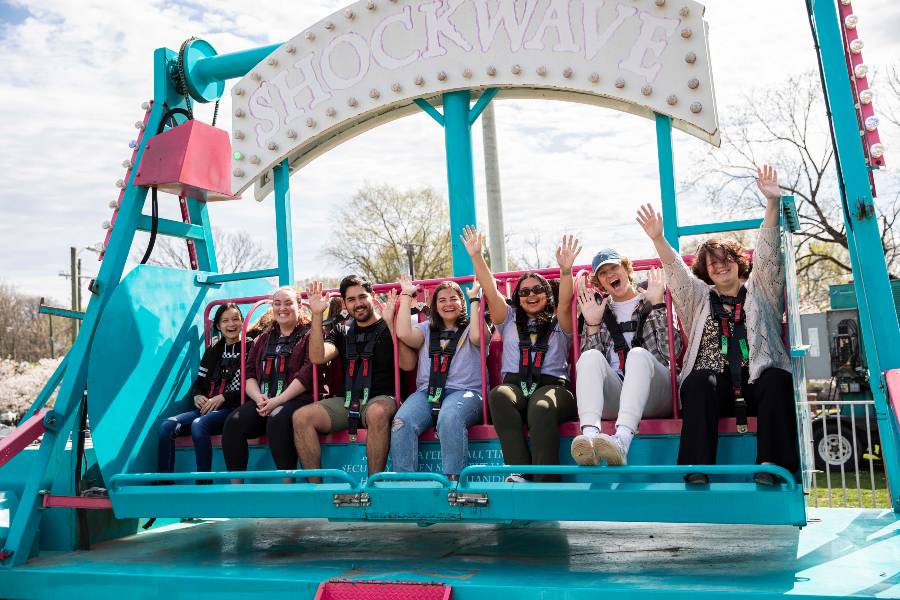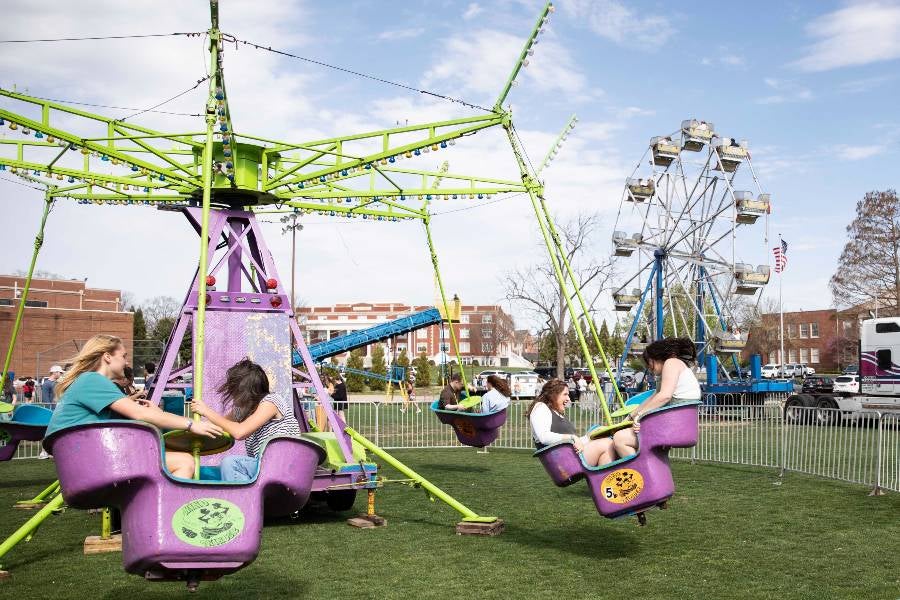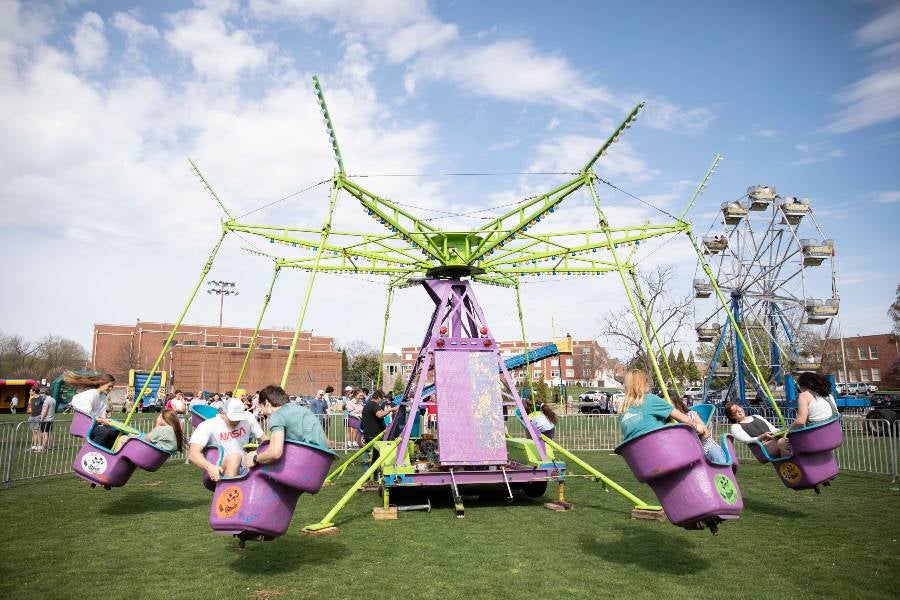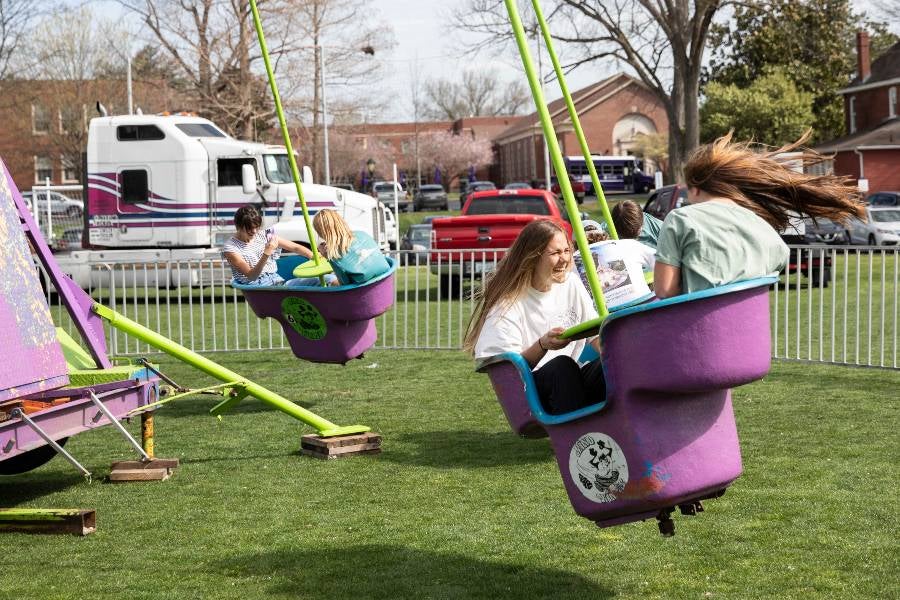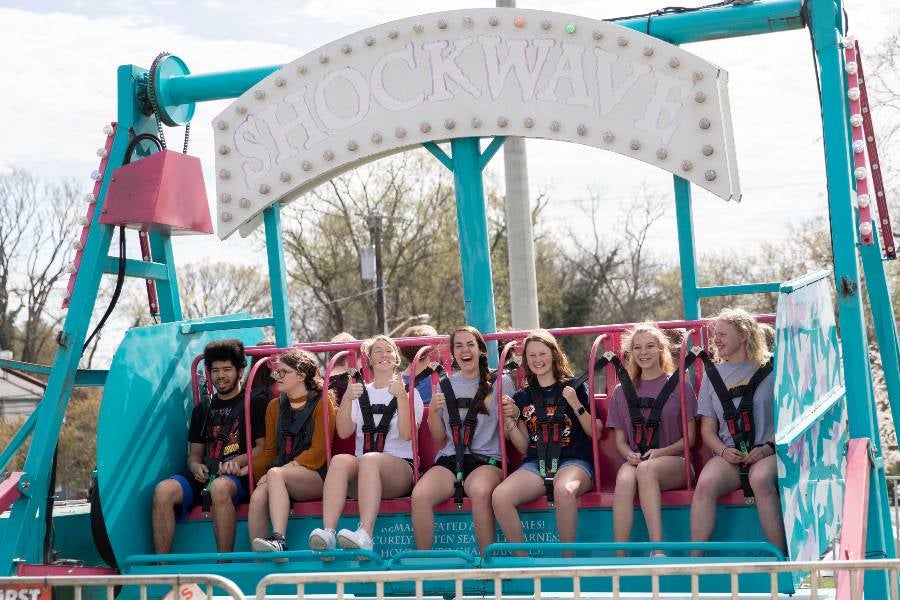 Food trucks and music on the quad
Students got free lunch at a food truck extravaganza and enjoyed music by DJ Patrick Chappell. President McQueen even took a turn spinning a few tunes!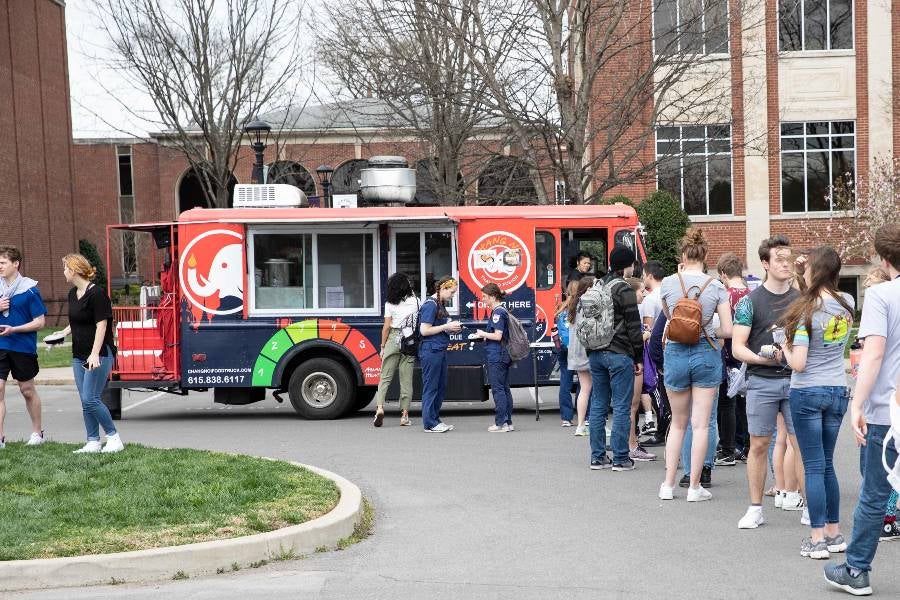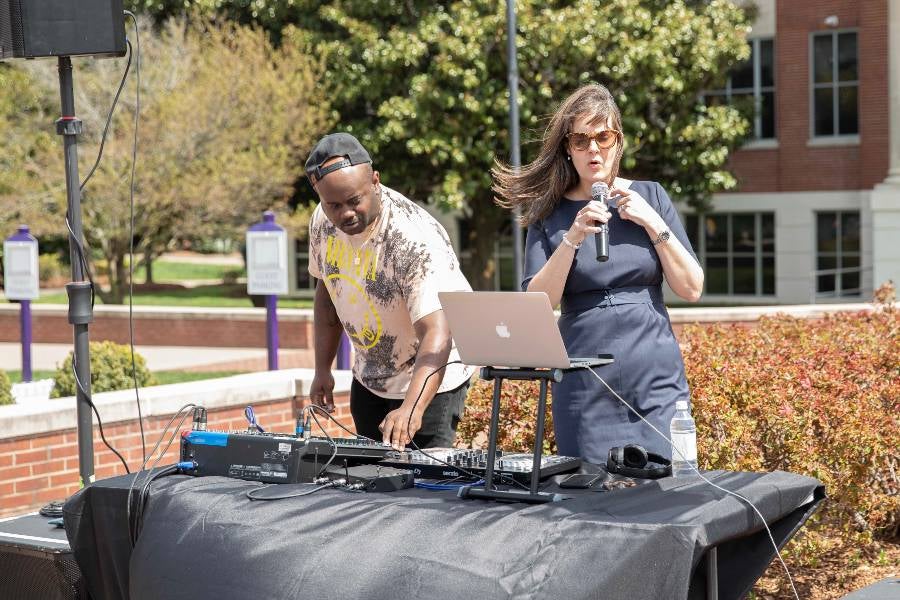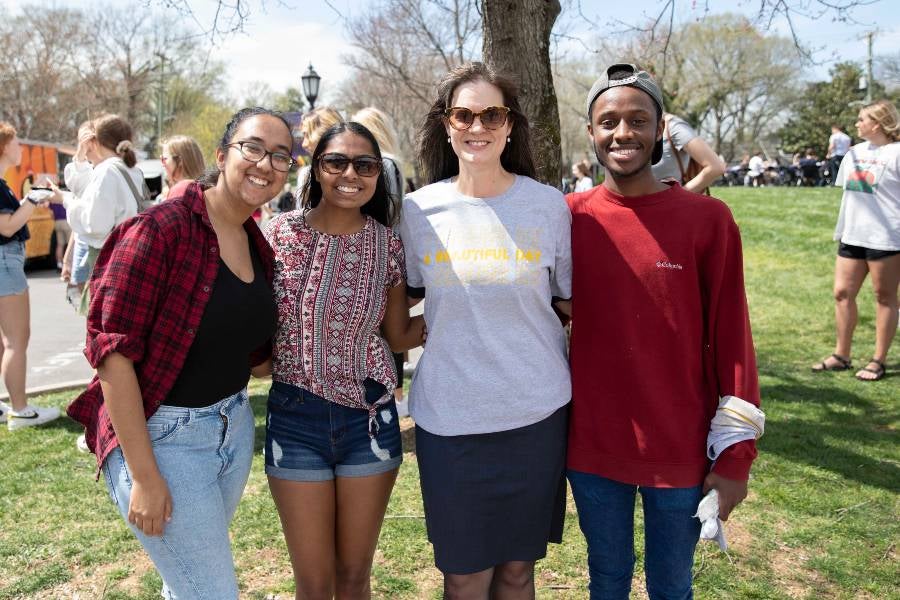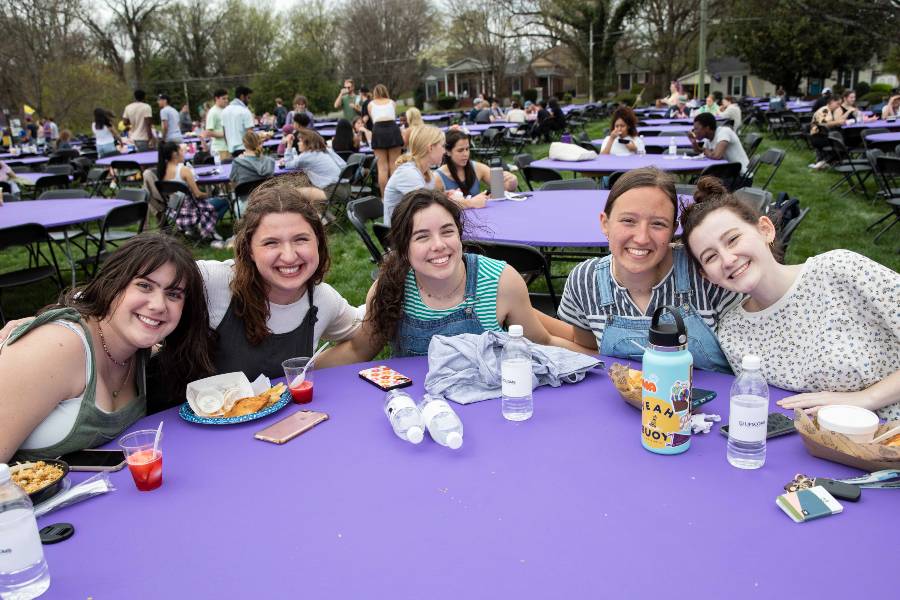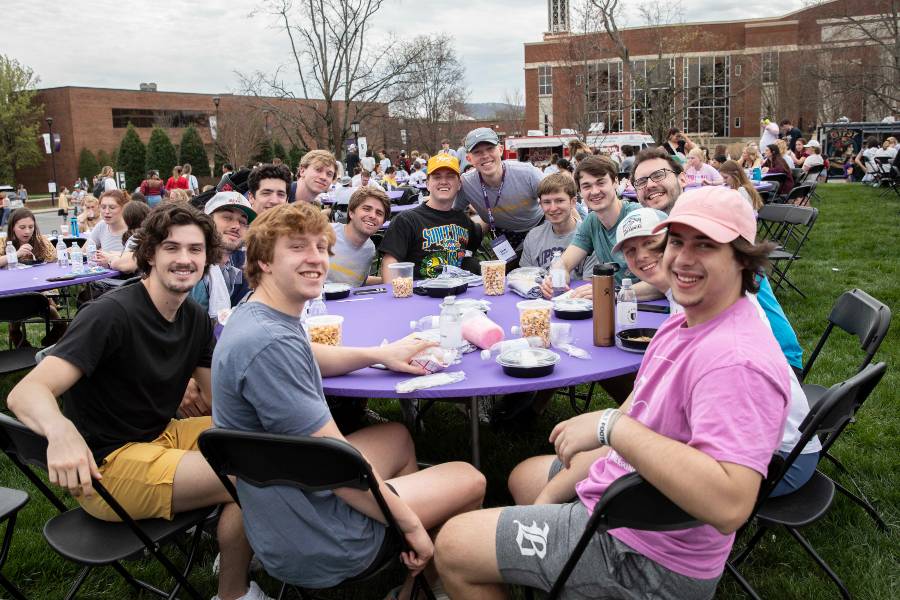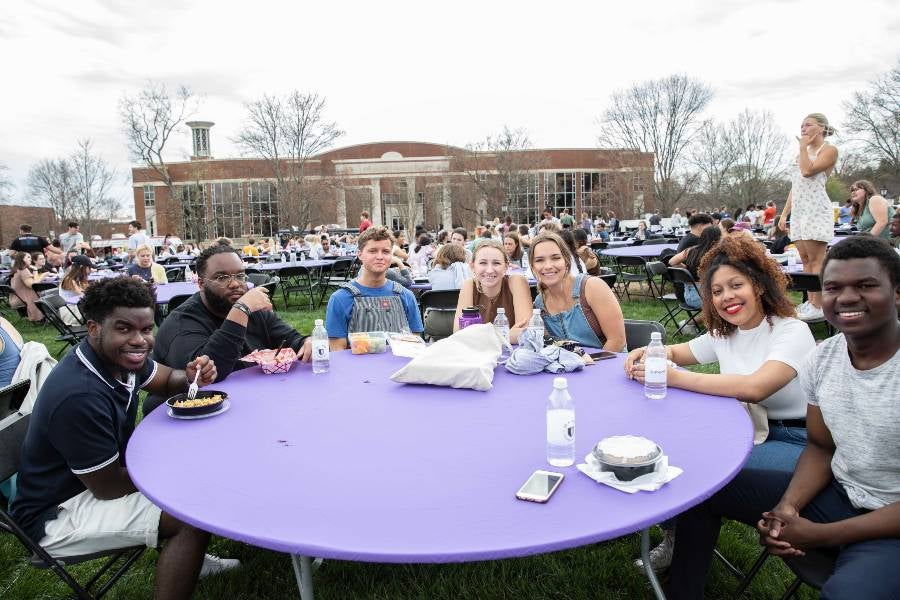 Serving others
Lipscomb University partnered with Healing Hands International and Hands on Nashville to put together 1,000 buckets of basic household items to be sent to Eastern European countries and assist Ukrainian refugees and filled 300 bags of food for Second Harvest Food Bank.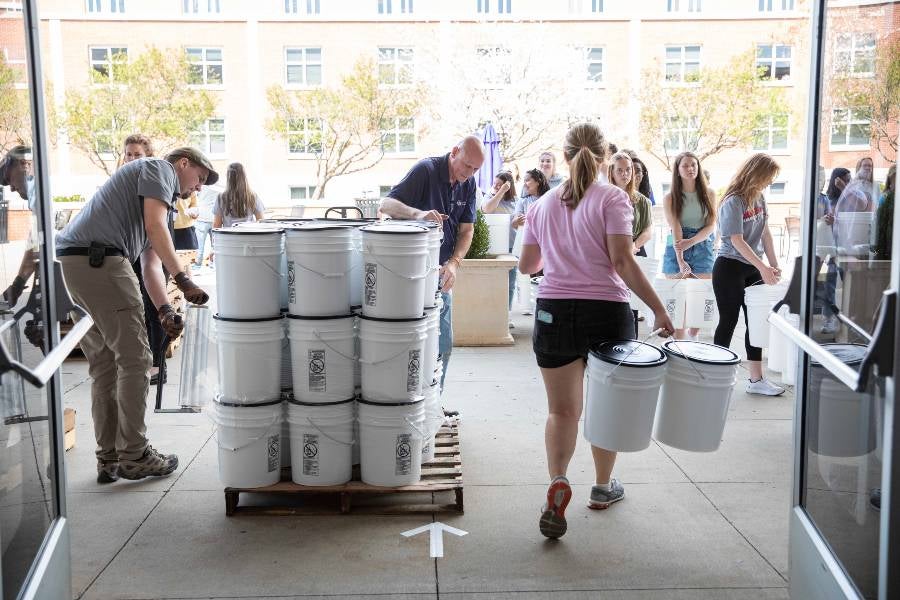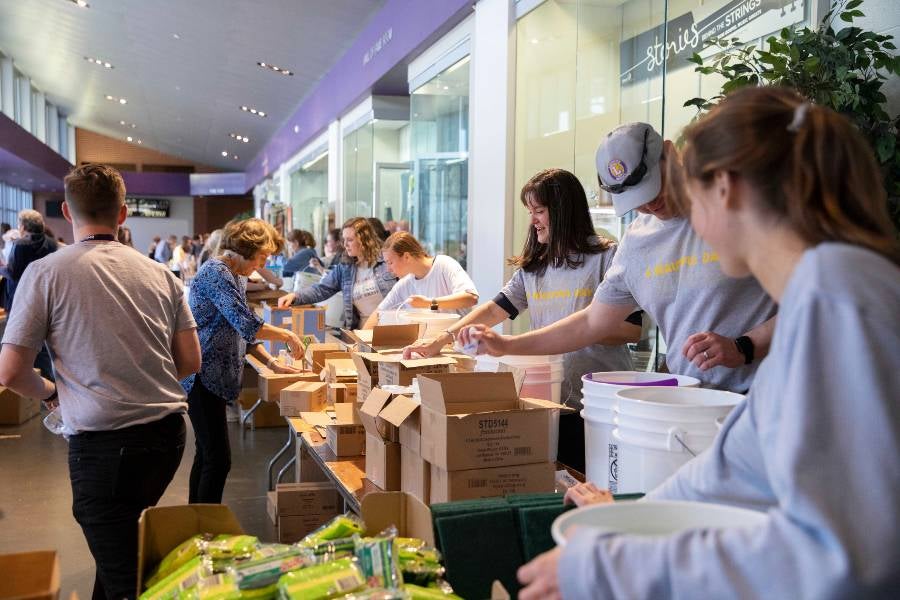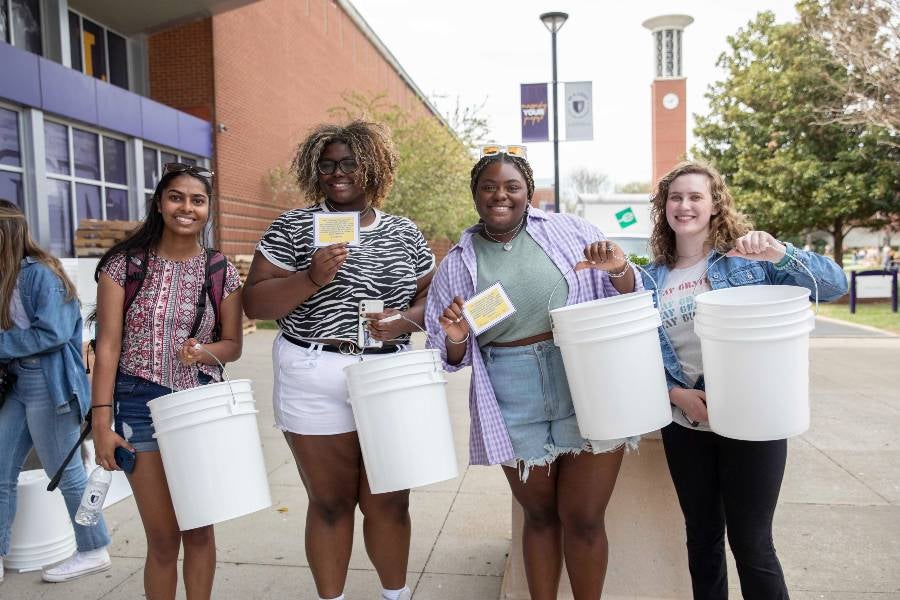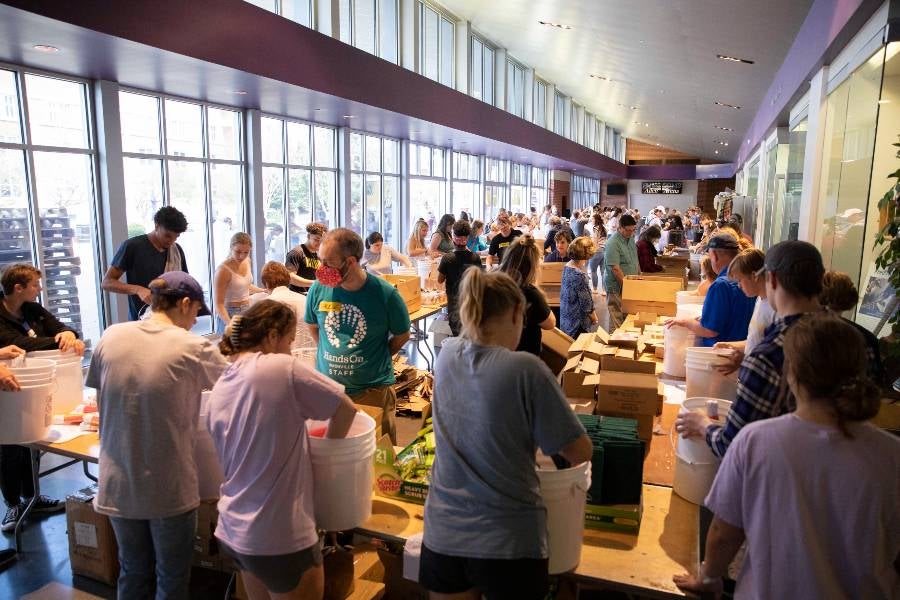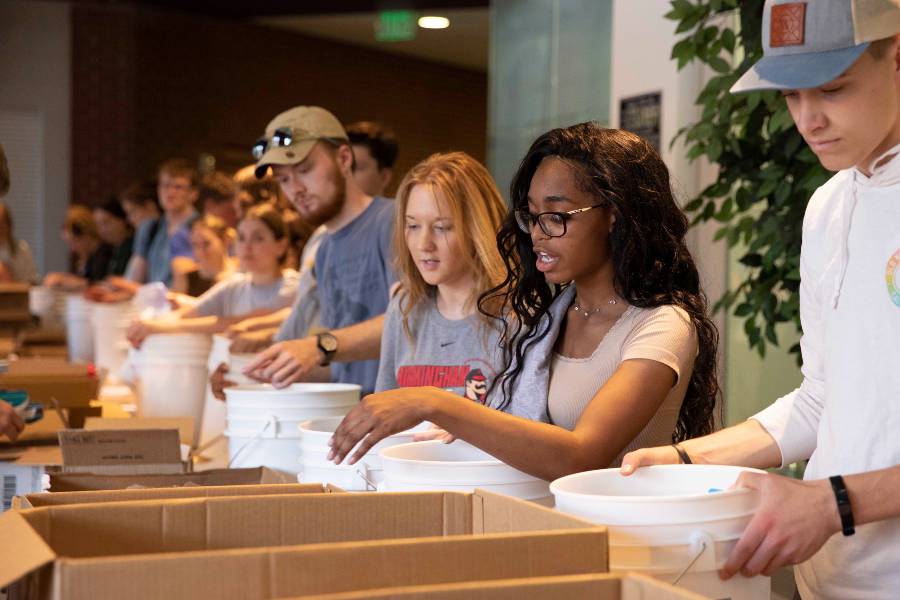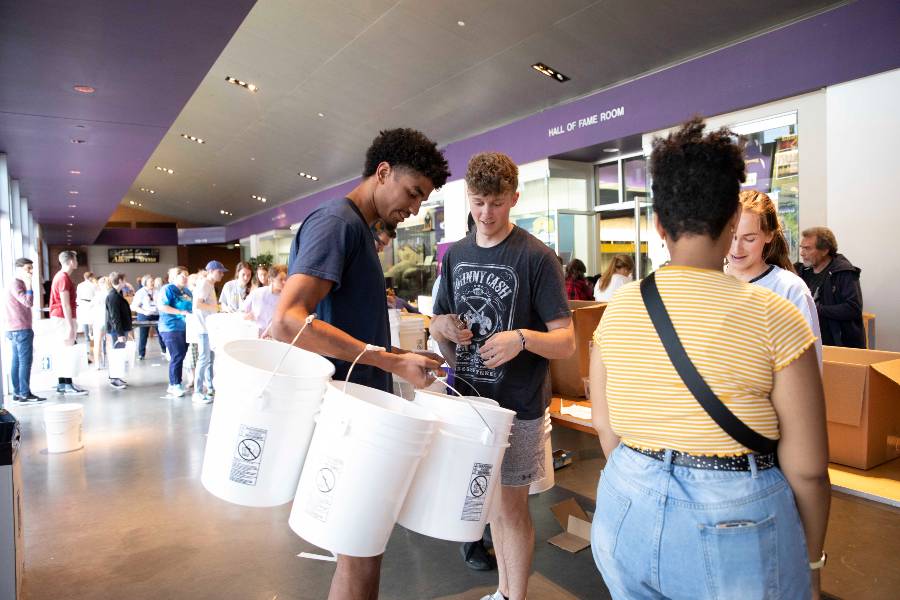 Fun in the sun
Beautiful Day was a perfect day to enjoy campus with games in the square, hanging out on campus, throwing frisbee and more.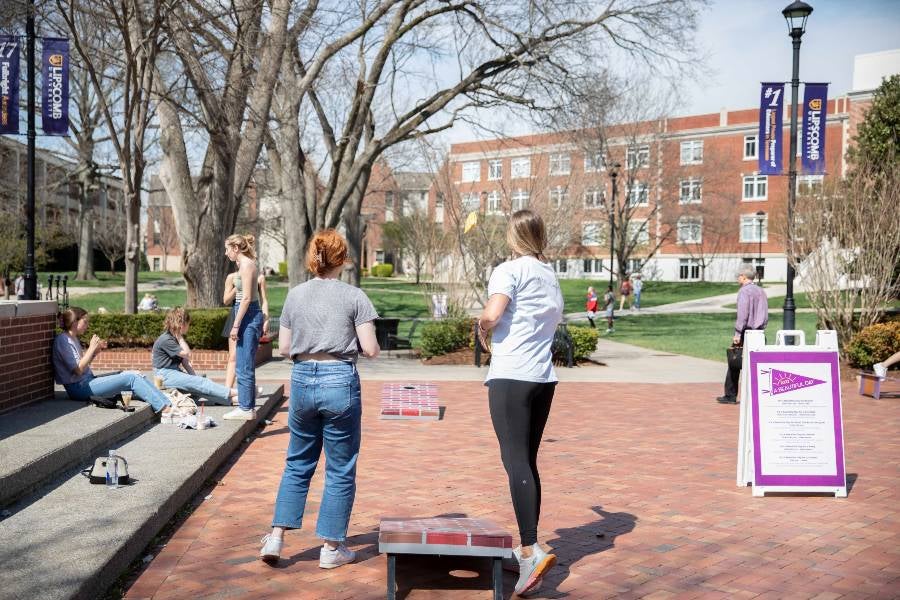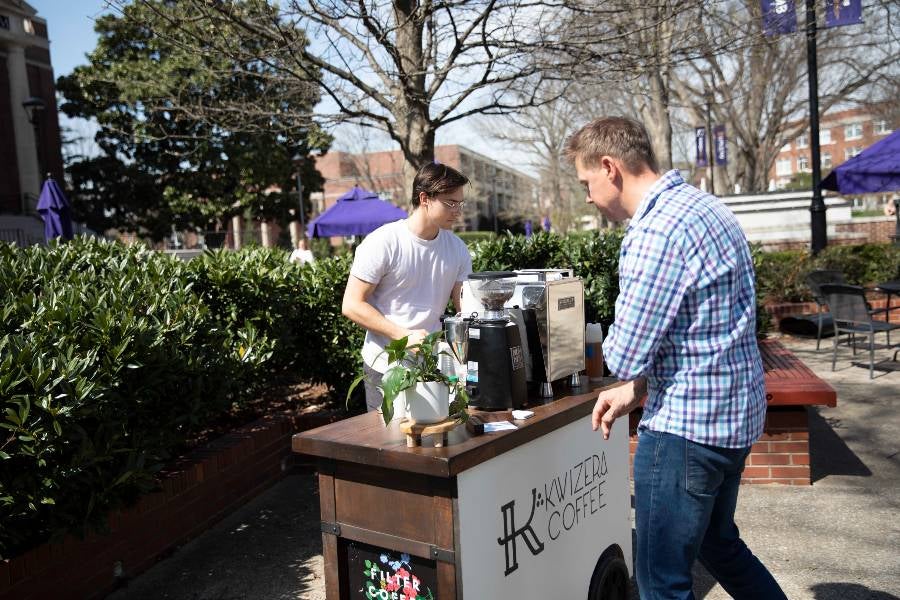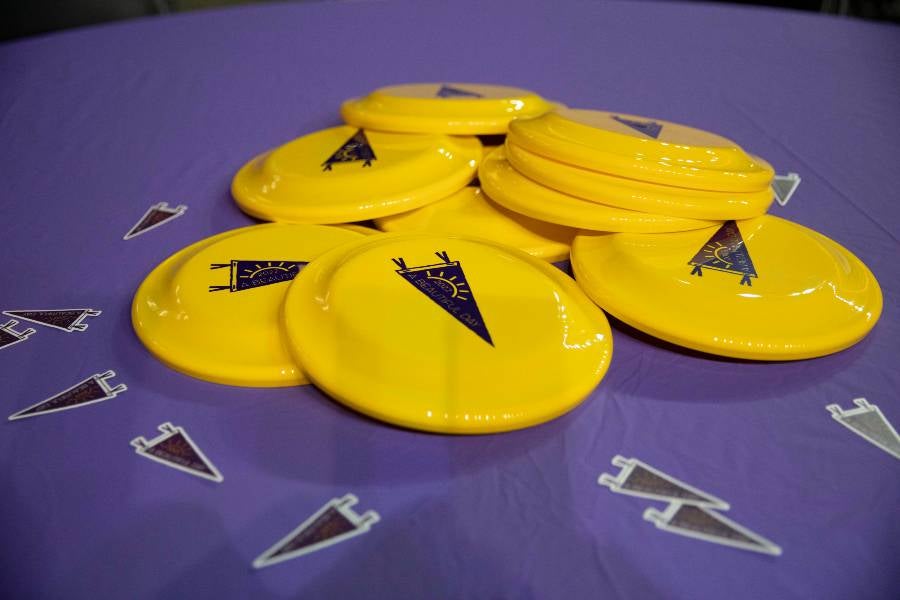 Roller skating and dinner
The concourse of Allen Arena was converted into a roller skating rink and students had the opportunity to skate during the afternoon. Dinner was served in the arena.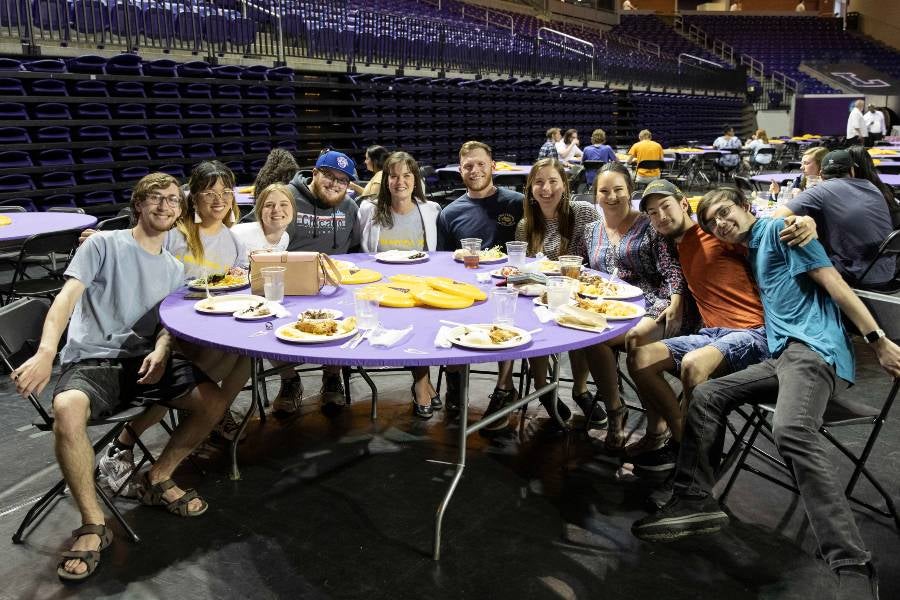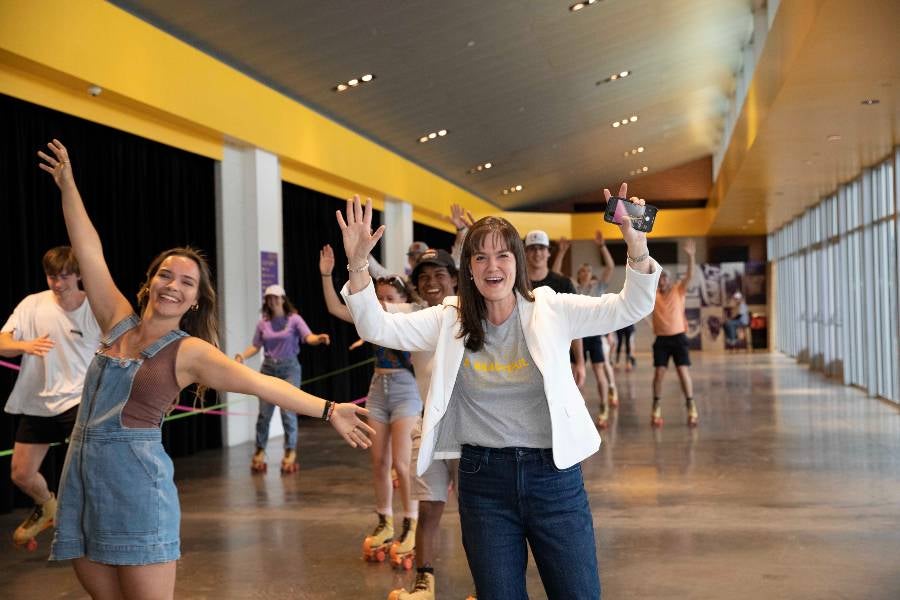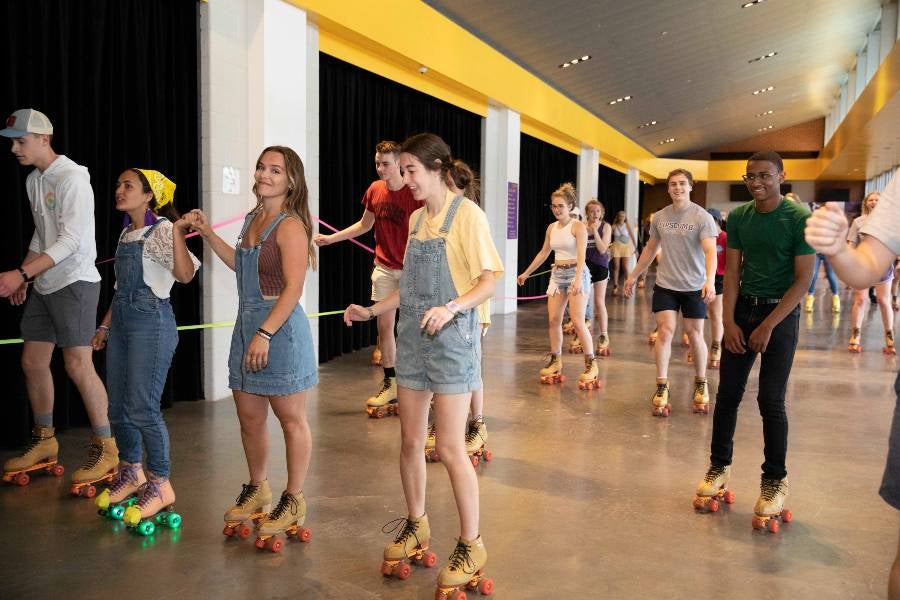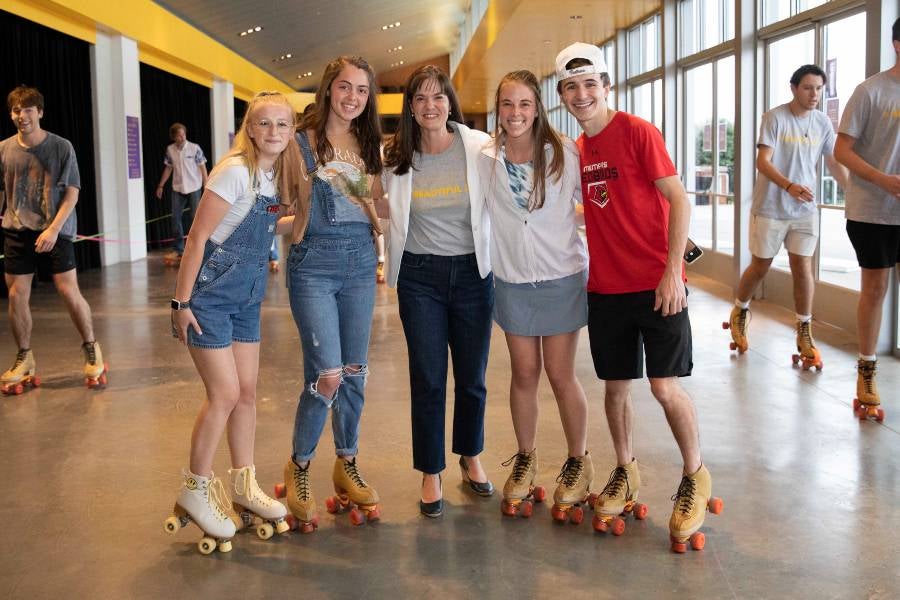 Concert in Collins
Beautiful Day ended with an exciting concert in Collins Alumni Auditorium featuring opening act and alum Riley Buck and The Brook and The Bluff.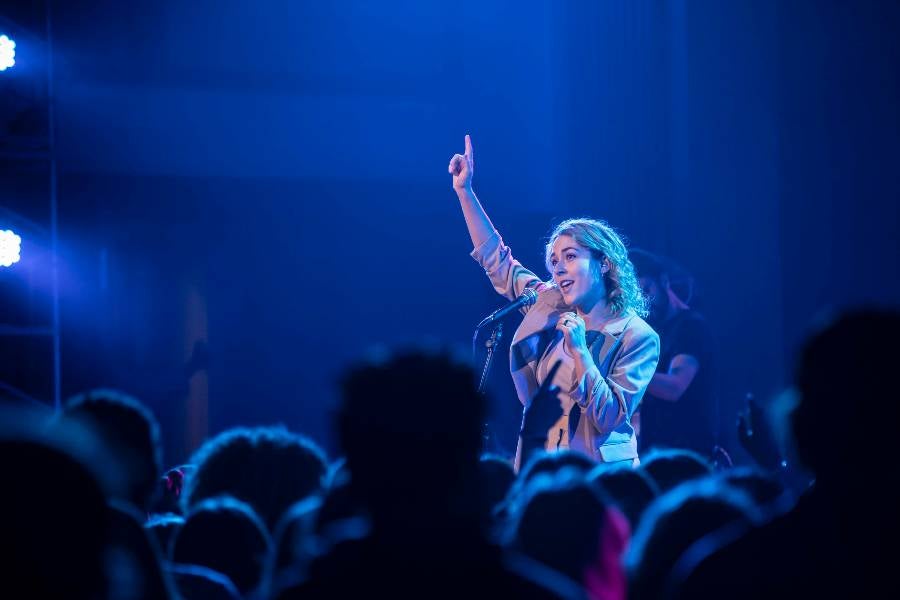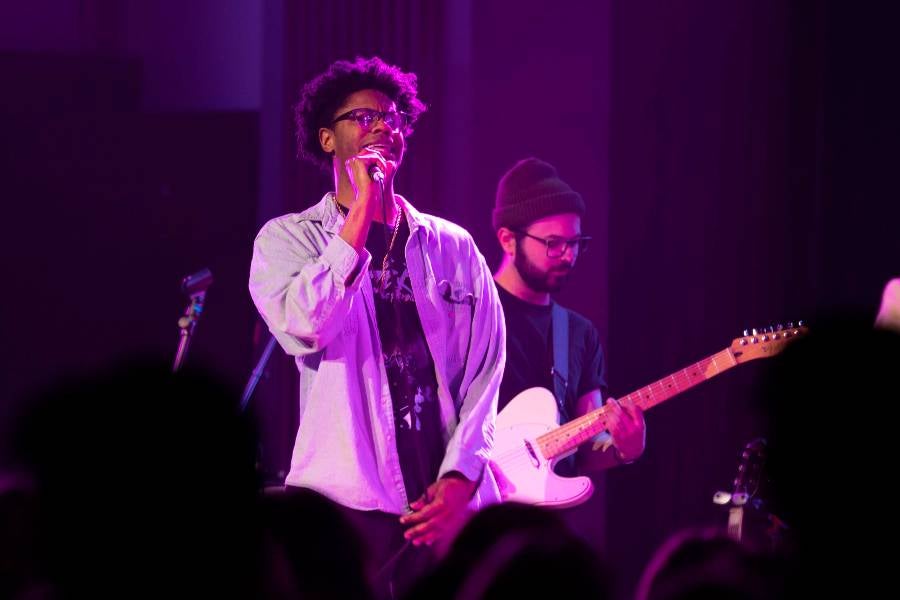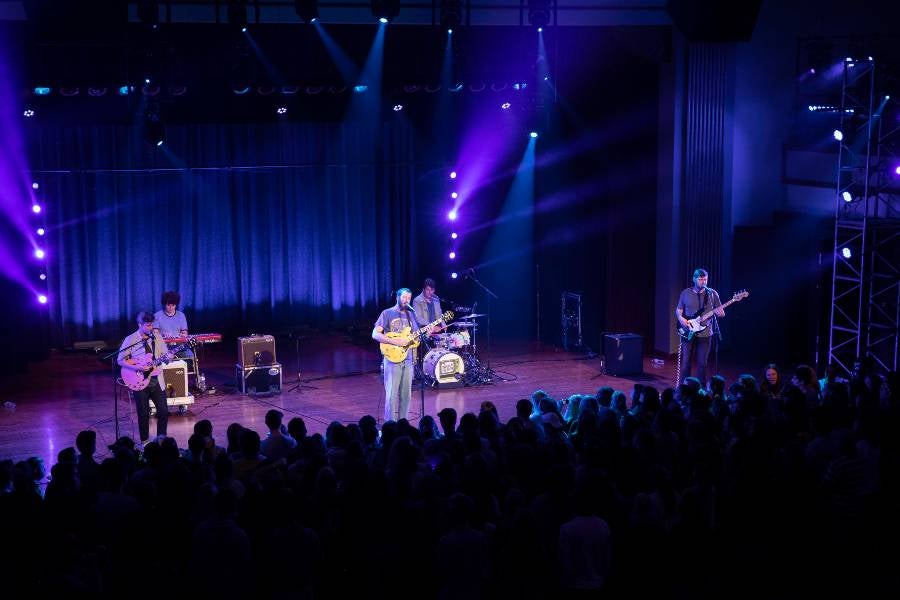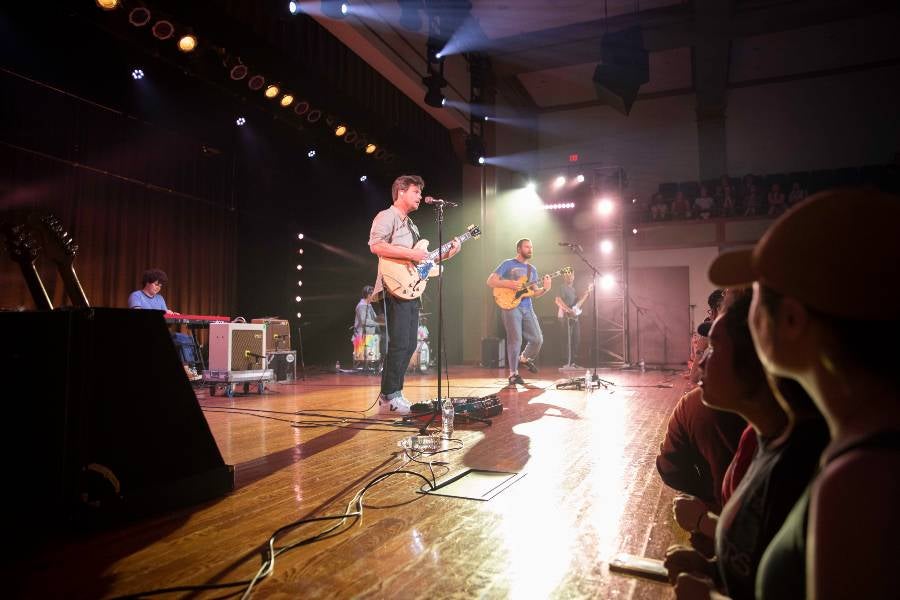 — Photos by Kristi Jones