Lipscomb, Amazon announce partnership to develop strong leaders across Tennessee
Lipscomb's College of Leadership & Public Service is where Tennessee turns for leadership development.
Kim Chaudoin |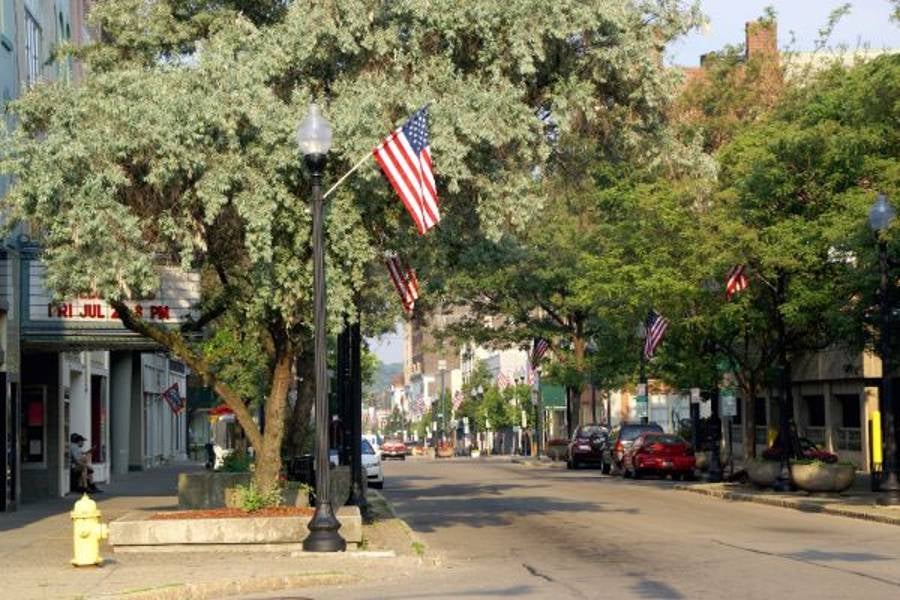 Lipscomb University and Amazon have announced a partnership that will impact communities across Tennessee through an innovative leadership education program. Amazon is investing in the university's Regional Scholars Program, housed in Lipscomb's College of Leadership & Public Service, the place where Tennessee turns for leadership, to help expand the reach of the program.
The Regional Scholars Program is an initiative designed to develop leaders across Tennessee with a particular focus on those from the state's 70 rural counties as investment in leadership development and education in the state. The Master of Arts degree in Leadership and Public Service at Lipscomb University was created and designed to train leaders in urban and rural areas who can serve strong communities by implementing tangible solutions. The first cohort of regional leadership scholars entered the Master of Arts program last fall and are on track to graduate in December. This fall 25 new students will enter the program, with 17 coming from rural communities in Tennessee.
"Leadership — particularly in the public service realm — is challenging. Our communities, both rural and urban, face challenges that make strong leadership more critical now than ever before.
There is great need for individuals who are passionate about serving our urban and rural communities who are equipped with the tools to be effective and strong leaders," said Rep. Mark White (R-District 83), director of leadership and public service at Lipscomb. "As an industry leader, Amazon understands the importance of developing strong leaders in communities across Tennessee. Their investment in the future of our state by partnering with us in this leadership program will have an impact for generations to come. We are grateful for their belief in the quality of Lipscomb's program and for their commitment to investing in our state in this tremendous way."
"As a significant employer in the state and as a member of the broader Tennessee community, Amazon has a vested interest in helping to cultivate the next generation of local leaders," said Courtney Ross, Amazon's senior manager of external affairs in Nashville. "Lipscomb University's Regional Scholars Program is an innovative initiative, and our investment will help expand its reach, extending its benefits statewide to rural and urban communities."  
Students in the Regional Scholars Program will have the opportunity to discover strategies to lead and serve with the State of Tennessee as a laboratory, providing a firsthand view of how this vibrant and growing state deals with dilemmas and opportunities. Accordingly, Tennessee's cities, counties, businesses and public and private organizations offer countless opportunities for field placements designed to help students gain a valuable understanding of diverse policy issues. The program includes immersive learning experiences throughout the state in cities like Chattanooga, Knoxville, Memphis and Nashville, as well as many of Tennessee's smaller cities, towns and rural communities to learn the dynamics of leadership and governance in a variety of contexts and to explore how the policy development process works from current leaders. 
"The College of Leadership & Public Service at Lipscomb University is committed to being the place where Tennessee turns for leadership in both urban and rural settings," said Steve Joiner, dean of the College of Leadership & Public Service. "The Regional Scholars Program is a unique program that brings together government, nonprofits, business and universities who are dedicated to building a bright future for Tennessee. I am especially thankful to Amazon for its investment in these communities by partnering with us in this program."
The Regional Scholars Program, which may be completed in one year, facilitates the building of critical skills in leadership, communication and conflict resolution. Courses focus on innovative leadership in rural and statewide settings, data analysis, connecting the community to resources, negotiation and conflict management, working productively in cross-sector settings, communicating to diverse interest groups and budget management among other topics. Students study with and are mentored by top leaders from across Tennessee and through the program develop a statewide support system and network of resources. Part of the course of study also includes developing an initiative that is built around the needs of a particular community and then implementing it. After students complete their studies, Lipscomb will continue to support graduates of the program with professional development opportunities and a statewide network of resources.
About Amazon
Amazon is guided by four principles: customer obsession rather than competitor focus, passion for invention, commitment to operational excellence, and long-term thinking. Customer reviews, 1-Click shopping, personalized recommendations, Prime, Fulfillment by Amazon, AWS, Kindle Direct Publishing, Kindle, Fire tablets, Fire TV, Amazon Echo, and Alexa are some of the products and services pioneered by Amazon. For more information, visit amazon.com/about and follow @AmazonNews.
About Lipscomb University's College of Leadership & Public Service
Lipscomb University's College of Leadership & Public Service is where Tennessee turns for leadership. Over the past decade, Lipscomb University has built a group of institutes that serve the common good and support innovative solutions. These institutes are housed in this college and include the Institute for Conflict Management, the Institute for Law, Justice & Society, the Institute for Sustainable Practice and the Nelson & Sue Andrews Institute for Civic Leadership. Each offers graduate degree programming in addition to other initiatives including certificate programs, Rule 31 training and more. The college is also home to signature program Leadership Tennessee. This unique initiative provides collaborative learning and dialogue spanning the state's three grand divisions, issue-specific education for demonstrated leaders, diverse representation of participants and opportunities to affect change. The college offers programs of study in pre-law, public service, nonprofit management, corporate social justice, government, sustainability, leadership and public service and urban studies. To learn more about the college visit www.lipscomb.edu/leadership.