Lipscomb named to prestigious Phi Theta Kappa Transfer Honor Roll for sixth consecutive year
Lipscomb University offers a friendly community, easy pathway for transfer students
Kim Chaudoin |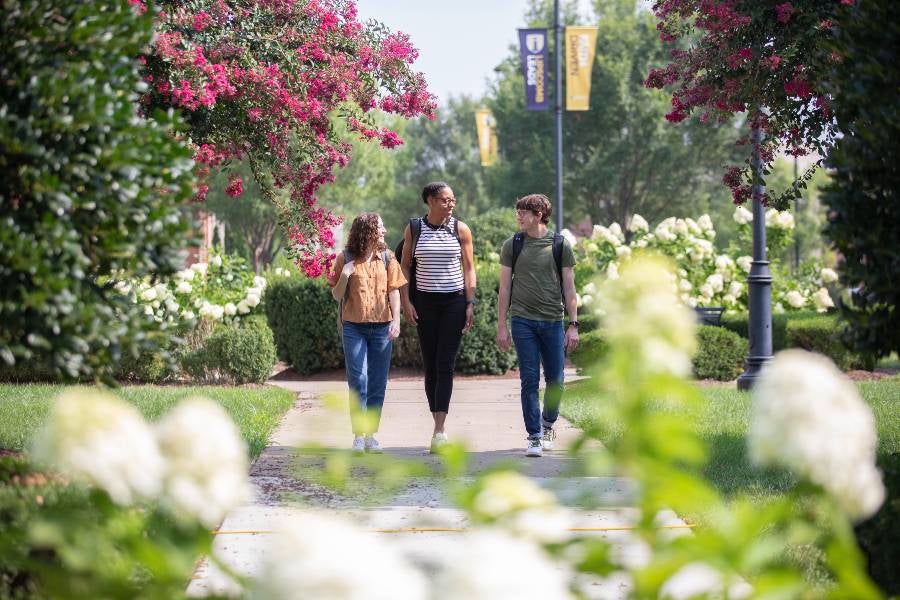 Lipscomb University is one of the top universities in the nation for transfer students for the sixth consecutive year as it is one of 171 institutions named to the 2022 Phi Theta Kappa Transfer Honor Roll. Lipscomb is one of only seven institutions in Tennessee to be named to the list.
Phi Theta Kappa's Transfer Honor Roll recognizes excellence and success in community college transfer pathway development among four-year colleges and universities. In addition to Lipscomb, other institutions selected for the honor roll include Appalachian State University, Iowa State University, the University of Louisville, the University of Mississippi and Valparaiso University.
"We're proud, once again, to be named to Phi Theta Kappa's Transfer Honor Roll. Lipscomb has prioritized becoming a transfer friendly destination for a number of years because of our interest in the perspectives and experiences that transfer students bring to our classrooms and campus community," said Byron Lewis, vice president for enrollment management at Lipscomb.
"We continue our focus on streamlining the admission process so that prospective transfer students can get the answers they need in order to determine their next college destination, whether they are coming from a two-year or four-year institution," he continued. "Regardless of circumstance, our transfer admission team works with students to appropriately time their transfer so that they can maximize the hours transferred and prioritize staying on track toward graduation." 
Lipscomb offers four academic scholarships to transfer students — the Lipscomb Pathways Scholarship, the Phi Theta Kappa and National Society of Leadership Scholarships, the Transfer Trustee Scholarship and the Lipscomb Noyce Scholars Program.
Students interested in transferring to Lipscomb may use a special online form to receive a credit evaluation and find out how their hours will transfer to the university. Find the form here. 
"Lipscomb is honored to be named to Phi Theta Kappa's Transfer Honor Roll for the sixth consecutive year. Through faculty relationships that created articulation agreements with our local community colleges and specific academic scholarships for our transfers, we want students to know how much we appreciate their contribution to our campus, inside the classroom and as a part of our social campus community," said Aaron Burtch, senior associate director of transfer enrollment. "We look forward to many years of continued partnership with the Phi Theta Kappa organization and what they continue to stand for to community colleges." 
The Transfer Honor Roll is determined by 40 key metrics related to the support and success of transfer students, including college cost and financial aid, campus life for transfer, admission practices and bachelor's degree completion. The Transfer Honor Roll was based on analysis from the National Student Clearinghouse, and on data submitted through the four-year institution's profile on PTK Connect, Phi Theta Kappa's online tool designed to help students find their best-fit colleges and career pathways. Colleges completing the PTK Connect profile are given a Transfer Friendliness Rating. The Honor Roll is chosen from among the top 25 percent highest-rated colleges. Spotlighted at the 2022 American Council on Education (ACE) conference, the Transfer Honor Roll recognizes the importance of creating strong transfer pathways that lead to excellence and success among community college transfer students.
Transfer pathways help make dreams come true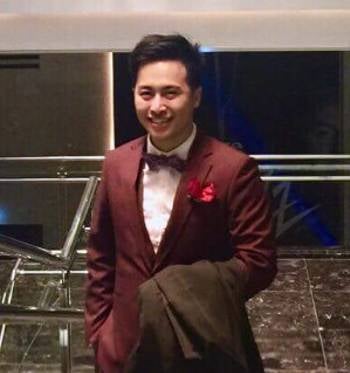 Lipscomb alumnus Minh Nghiem said the Phi Theta Kappa scholarship allowed him to pursue his dream of a college degree.
"I'm so thankful for the PTK scholarship that allowed me to pursue my higher ed dream," said Nghiem. "It's wonderful that Lipscomb provides these opportunities for those like me who followed a different pathway. I'm blessed that I was able to turn my American dream into reality through the so kind and generous PTK scholarship."
Nghiem transferred to Lipscomb in fall 2012 after completing his Associate of Science degree at Roane State Community College. He graduated from Lipscomb with a bachelor's degree in engineering in December 2014 and completed a Master of Engineering degree from Vanderbilt University in 2018. Today, Nghiem is principal owner of a design-build AEC construction company, MANQ LLC, in Tempe, Arizona. From 2019-2021 he also served as an adjunct professor in the construction management program at Mesa Community College in Phoenix as a way to "give back and pay forward" the impact Lipscomb faculty and staff had on his life.
He counts among his mentors former Lipscomb administrator and current trustee Bennie Harris and retired professor of communications Jim Thomas. In addition he said the late Harvey Floyd and his wife, Virginia, "also influenced a great part of my life and continued to show love and care to this day even when I moved to Arizona." 
  
While at Lipscomb, Nghiem also studied painting with alumni Dawn Whitelaw and Michael Shane Neal, and in addition to his work in engineering has pursued a side career in fine art for more than a decade. He credits alumna Mary Nelle Chumley for "mentoring me and taught me valuable lessons in art and in life." 
"Lipscomb has provided a great foundation to me in every avenue," said Nghiem. "I can't simply express my gratitude enough. I hope my actions in life will do it and that I can repay some of the good deeds to others."