'Be A Light' theme of McQueen inauguration and community celebration
Office of Public Relations & Communications |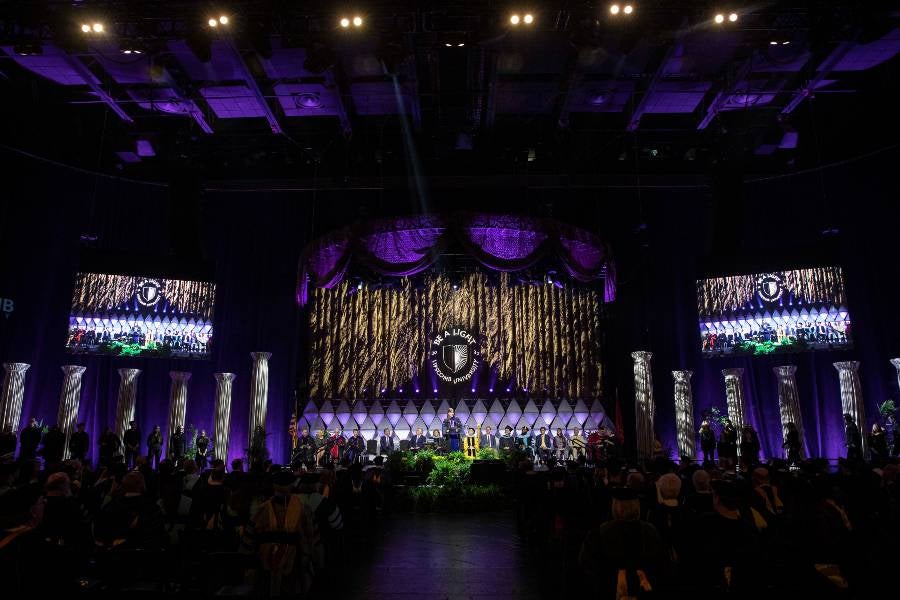 Watch McQueen Installation Ceremony
The inauguration of Lipscomb University's 18th president Candice McQueen, on March 28-30, was a history-making reflection drawing more than 1,000 guests to campus and shining a light on Lipscomb's past, present and future. 
 
McQueen was appointed Lipscomb's president on Aug. 4, 2021, and officially began her work Sept. 7, 2021.  In her first seven months in office, Dr. McQueen has launched the Lipscomb Impact 360 strategic planning campaign, visited with alumni in several cities throughout the country as part of a Be A Light tour, launched the President's Student Advisory Council and inspired the Lipscomb community to bring their best as they serve students every day. 
 
The Lipscomb community celebrated this milestone through a series of events for students, faculty, staff, alumni, donors and the community centering about the theme "Be A Light." Events such as the devotional on the steps of Collins Auditorium and the renewal of the "Beautiful Day " tradition – where students were surprised with a day off from classes and provided organized, fun, food, service opportunities and fellowship on campus, were a fond callback to campus life decades ago.
 
Showcase demonstrations throughout campus showed off Lipscomb's premier educational programs of today, including animation, engineering, pharmacy and archaeology, today's campus community gathered for a fun block party and today's students filled more than 1,000 buckets with essential items for Ukrainian refugees.
Finally, a scholarly symposium discussed how Lipscomb University can be a light for the world in the future in the areas of business, educational, health sciences, the arts and the public square. 
 
The formal inauguration ceremony on March 29 spotlighted the Lipscomb of today and tomorrow, with performances by the university's Gospel Choir, the University Choir and the Sanctuary worship ensemble, an original composition by Lipscomb's Director of Instrumental Studies Ben Blasko and greetings from local community leaders and Lipscomb's three living past presidents. In a community display of celebration, the city of Nashville's State Capitol Building and Korean War Veterans Memorial Bridge were both lit up in purple and gold on Tuesday, March 29.
 
Read more about the Lipscomb community celebration events. 
Monday, March 28
Photo gallery of Day 1 events
How to Be A Light in Today's World" symposium
The first day of the inauguration celebration included a symposium, a campus showcase, block party, worship and a special edition of Tokens.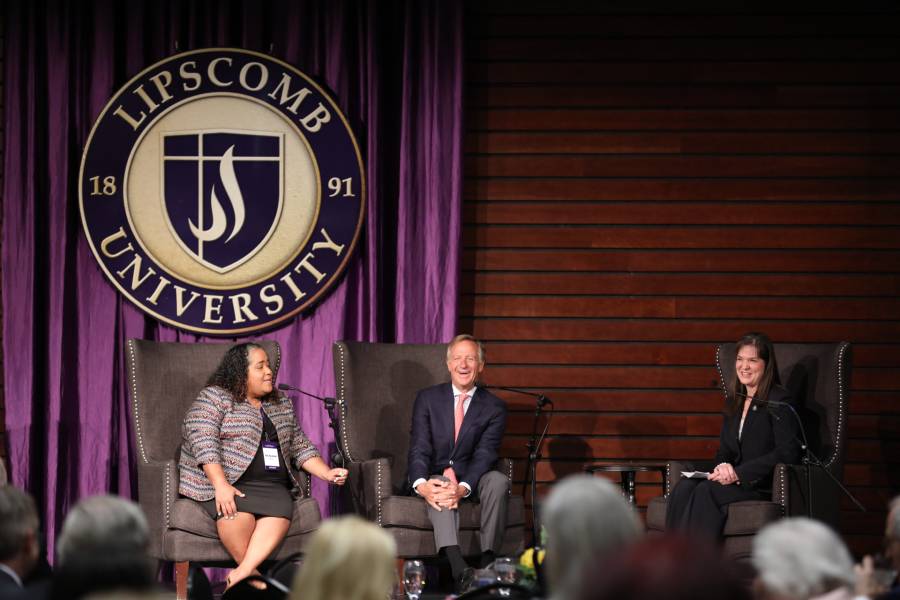 The "How to Be A Light in Today's World" symposium included discussions with leaders and experts from business, health care, government, entertainment and education who focused on how to elevate faith in diverse areas of service and work. 
The symposium began with a breakfast and opening panel, "Be A Light in the Public Square," featuring former Tennessee Governor Bill Haslam and state senator Raumesh Akbari and moderated by McQueen. The panelists shared their experiences living, working and serving faithfully in the public square and offered encouragement to attendees about how they can answer this calling in our own communities. Watch session here.
Breakout panel sessions
The opening session was followed by four breakout panels.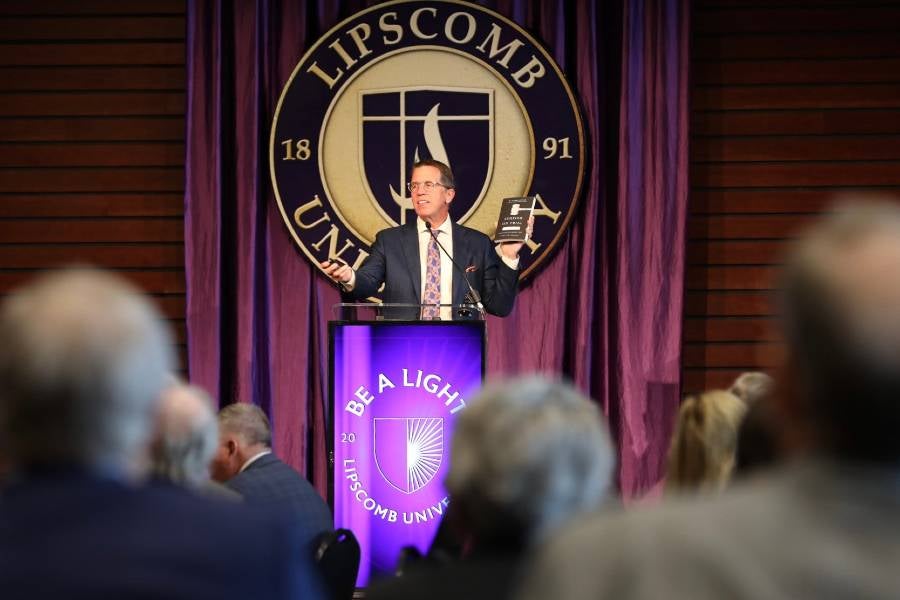 Symposium Luncheon
A luncheon featuring Mark Lanier, alumnus and member of Lipscomb's Board of Trustees, concluded the symposium. Lanier is recognized as one of the leading trial lawyers in the United States and the author of Christianity on Trial and his latest book, Atheism on Trial. Watch session here.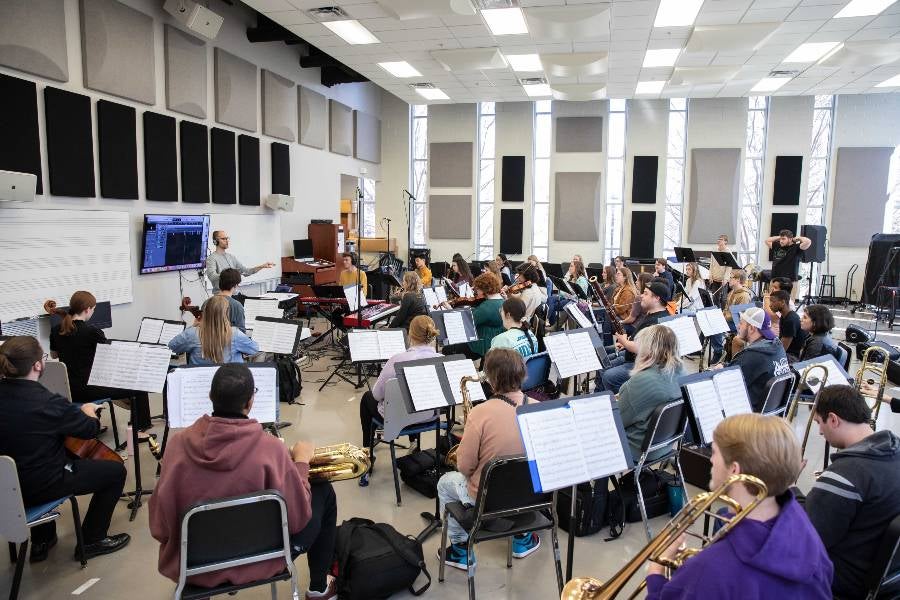 Campus Showcase
Guests had an opportunity to explore a sampling of exciting things happening in the colleges and programs on campus during this two-day showcase. The showcase featured a variety of activities including an author showcase, a drawing demonstration with a former Disney animator, a live orchestral recording session, rockets, concrete canoes, bridge building, nursing simulation mannequins, a demonstration of a heart/lung machine and the cardiovascular perfusion simulator, a tour of the innovative Pharmaceutical Sciences Research Center, exploring the world of biblical archaeology with the Lanier Center's collection of more than 1,000 ancient artifacts, demonstrations of the Financial Markets Lab powered by Bloomberg, engaging sessions with the Center for Business As Mission and the Center for Entrepreneurship & Innovation, presentations by the McClure Faith & Science Center, IDEAL Program information sessions and LIFE Program discussions among others.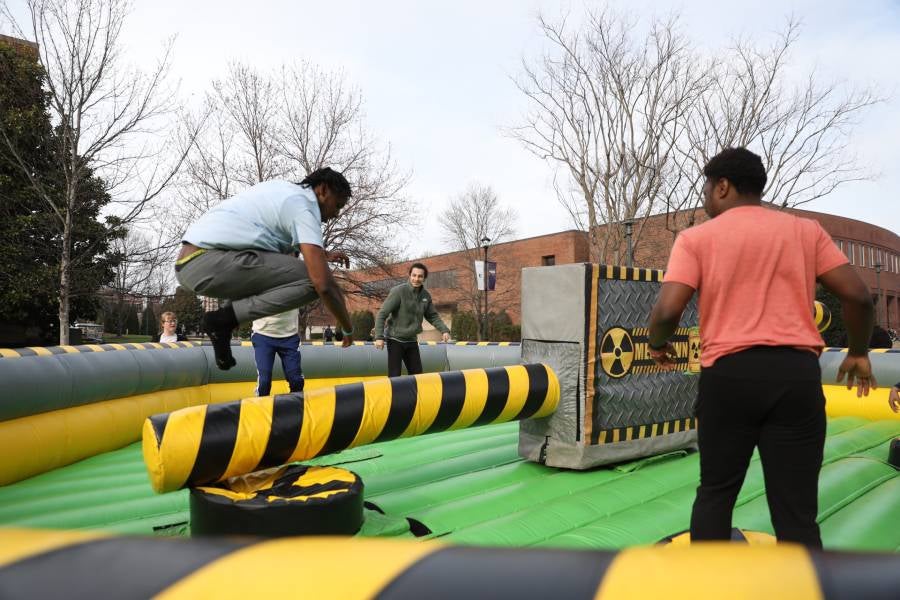 Block Party
The Inauguration Block Party was a festive gathering and lots of fun for the entire Lipscomb  community and neighbors. Activities included inflatable games, face painting, coloring tables, balloon animals, live music and more!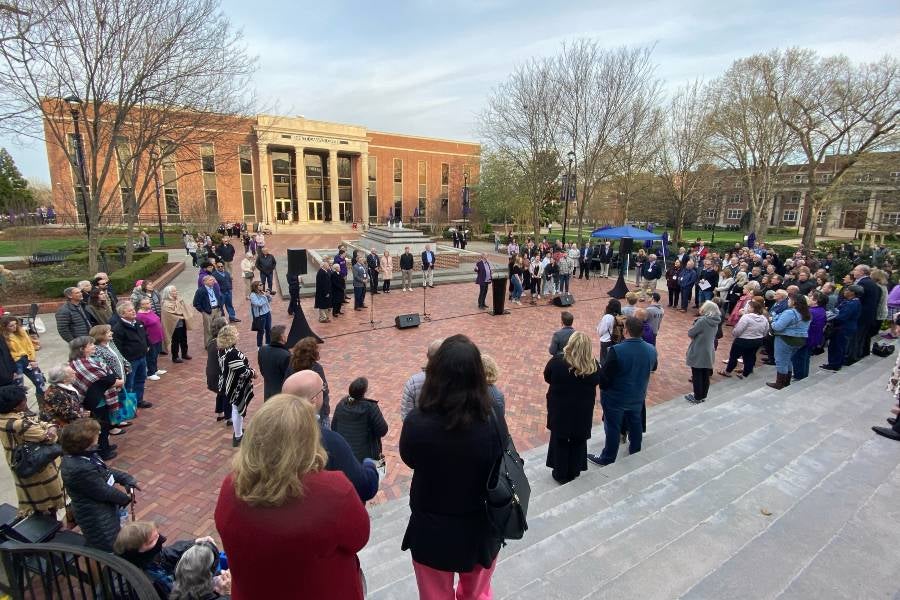 Worship and Prayer on the Steps of Collins
Immediately after the Block Party, and just before the Tokens Show, the Lipscomb community gathered on the front steps of Collins Alumni Auditorium for a special moment of worship. This devotional was reminiscent of the memorable tradition of praise and prayer that often occurred on the steps of Collins and in Bison Square over the last century.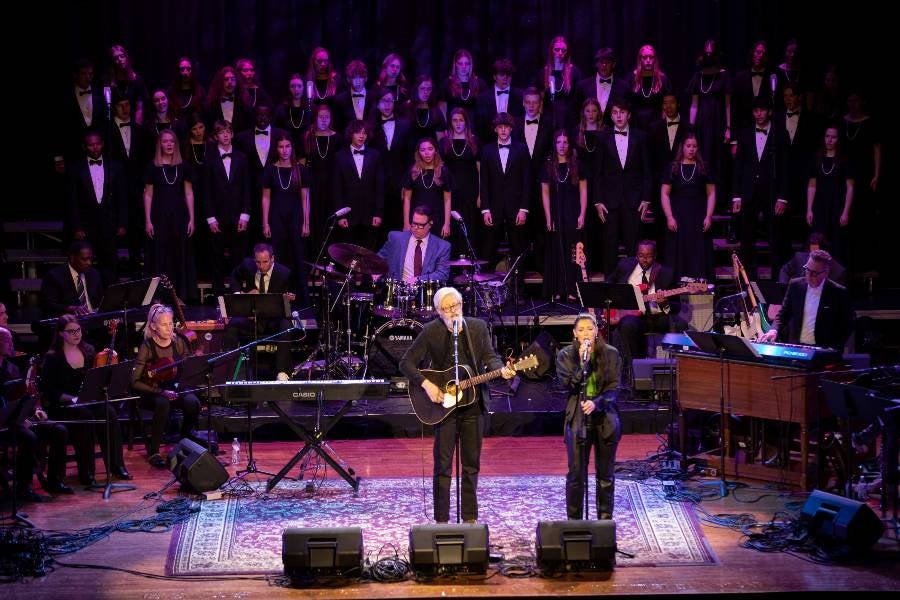 Tokens Show 'In A Different Light: Lipscomb Past, Present, Future'
A very special Tokens Show featured the vision of David Lipscomb and James A. Harding, still strong and compelling more than 130 years after they first dreamed of educating students with both academic teachings and opportunities for spiritual growth. The Tokens Show, a highly entertaining Nashville-based variety show that began on the Lipscomb campus more than a decade ago, is hosted by Lee Camp. A variety of artists and others were featured, including Matt Maher, Nichole Nordeman, Melinda Dolittle, Odessa Settles and Settles Connection and the Lipscomb Academy Concert Chorus.
Tuesday, March 29
Photo gallery of Day 2 events
The highlight of Tuesday's activities was the formal installation ceremony of McQueen as Lipscomb's 18th president. The day began with a prayer breakfast followed by the ceremony and luncheons across campus. The campus showcase continued for a second day.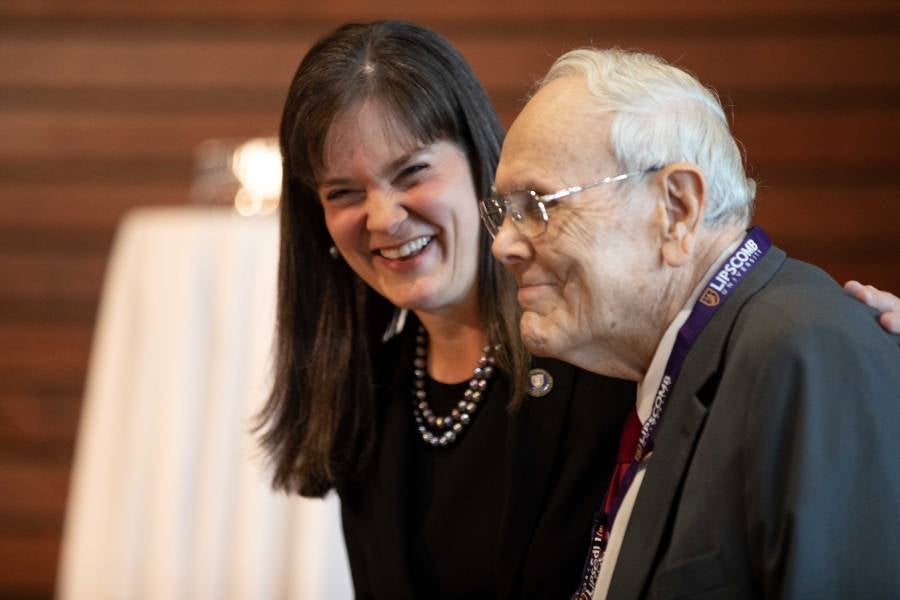 Prayer Breakfast
McQueen and her family gathered with others from the community for a time of worship, scripture reading and prayer to begin the day. Board members, local ministers and other church leaders offered prayers and blessings.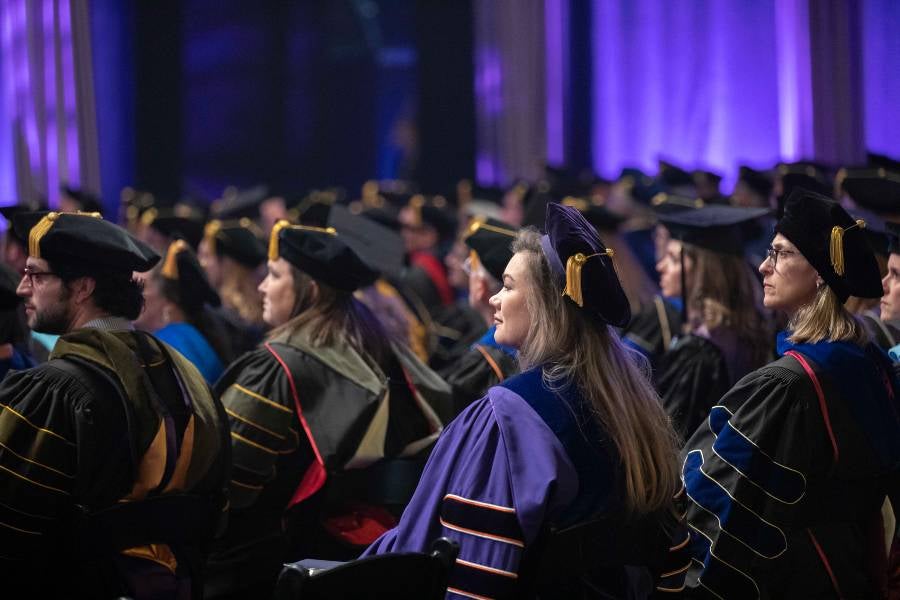 Installation Ceremony
McQueen was formally installed in a ceremony on March 29.  The ceremony was a memorable occasion that took place in a packed Allen Arena and featured a number of students, faculty and staff; community leaders and delegates from other colleges, universities and a variety of organizations across the country. Participating in the ceremony were: 
Adrienne Battle, director of Metro Nashville Public Schools
Bill Lee, governor of Tennessee
Bill Haslam, governor of Tennessee, 2011-2019
Janet Ayers, president of the Ayers Foundation 
John Cooper, mayor of Nashville 
Camilla Benbow, the Patricia & Rodes Hart Dean of Education and Human Development at Vanderbilt's Peabody College.
and delegates representing 55 colleges, universities, secondary schools, learned societies and associations will be part of the processional for the ceremony.  
Faculty, staff, delegates and program participants processed into the arena to an original score, "Fanfare McQueen," written for the occasion by Lipscomb Director of Instrumental Studies Ben Blasko. Student ensembles from the School of Music — Sanctuary, the University Choir and the Lipscomb University Gospel Choir — also added moving musical components to the ceremony. The alma mater was led by entertainer Pat Boone, a 1952 Lipscomb Academy graduate who attended Lipscomb University from 1953-52, which he co-wrote with classmate Don Henley. 
The ceremony was highlighted by McQueen's inaugural address, in which she shared a few ways Lipscomb University will still be a shining light on a hill in the future.
The Center for Vocational Discovery and Life Purpose will be a first-of-its kind center, destined to become a national model, McQueen said.
"The very first question a student should not ever be asked when they come on our campus is: 'What's your major?' The very first question we should be asking here is: 'What is your purpose?'. 'What do you want to become?'" said McQueen. "This center will re-center how we think about those questions. We will help all students discover their 'why,' we'll train them in the 'how,' and send them into the world with their 'what' at graduation."
Being a light in the darkness, means making sure we are a light right here in Nashville, she said. 
"This means serving our neighborhood. Caring for those who experience tragedy. This means using our expertise, resources, time and talents to solve big city problems. We have answers. We have experts here. And also we need to stand up for those who need a voice. This is actually what Lipscomb has always been about," she said.
Being a light at Lipscomb also means "we want to be a light to more students," said McQueen. "We are going to seek to ensure that all students, all students, who want a Christian higher education degree can come to Lipscomb. We don't want the financial barrier to be an obstacle."
The Lipscomb Impact 360 strategic plan "is fully in keeping with the founders' goal that 'we will stand in the front ranks' – not the back, but the front ranks – 'of the great educational institutions of the world,'" said McQueen at the ceremony. "Our plan is to stand at the front and lead. We'll do that as we accelerate our path to be a top-tier, nationally recognized university."
"To say it more plainly, or maybe in a different way, I want Lipscomb University to be the best university in the country," said McQueen. "I want you to be proud of your education, and when someone stops you and says, 'Where did you go to college?' you smile,and you say with a new term I created – prideful humility, 'I went to Lipscomb University.'"
As Lipscomb has in the past; as we are today; and as we strive for the future, says McQueen, "Let's never forget the words of Matthew 5: 'We are the light of the world.'"
Wednesday, March 30
Photo gallery of Day 3 events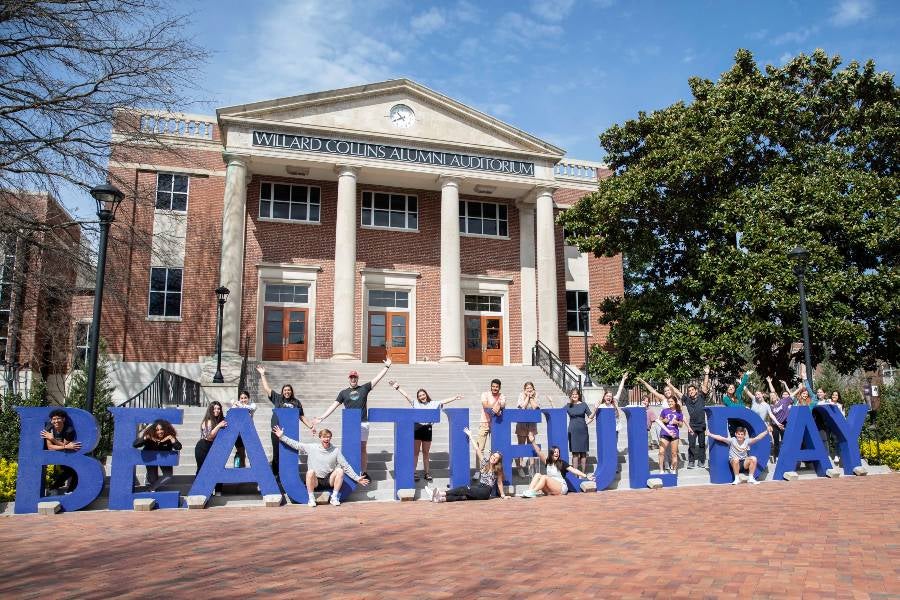 Beautiful Day
The final day of the Inauguration Celebration for new Lipscomb president Candice McQueen was a Beautiful Day for students. A Beautiful Day, a tradition from the early days of Lipscomb, was an impromptu event where the administration gave students a surprise day off from classes and provided a picnic lunch and activities at Percy Warner Park. For the Inauguration, Lipscomb brought back Beautiful Day - one designed for 2022 -  that included no classes and a day filled with activities on campus including a brunch, a service project, food trucks, fair rides, a lawn party, roller skating and a concert featuring The Brook and The Bluff and opener Riley Buck. 
Serving Others
Lipscomb University partnered with Healing Hands International and Hands on Nashville to put together 1,000 buckets of basic household items to be sent to Eastern European countries and assist Ukrainian refugees and filled 300 bags of food for Second Harvest Food Bank.