Lipscomb University greets largest class of new undergrad students in school history
The Lipscomb community is celebrating continued record growth, beginning of new academic year.
Kim Chaudoin |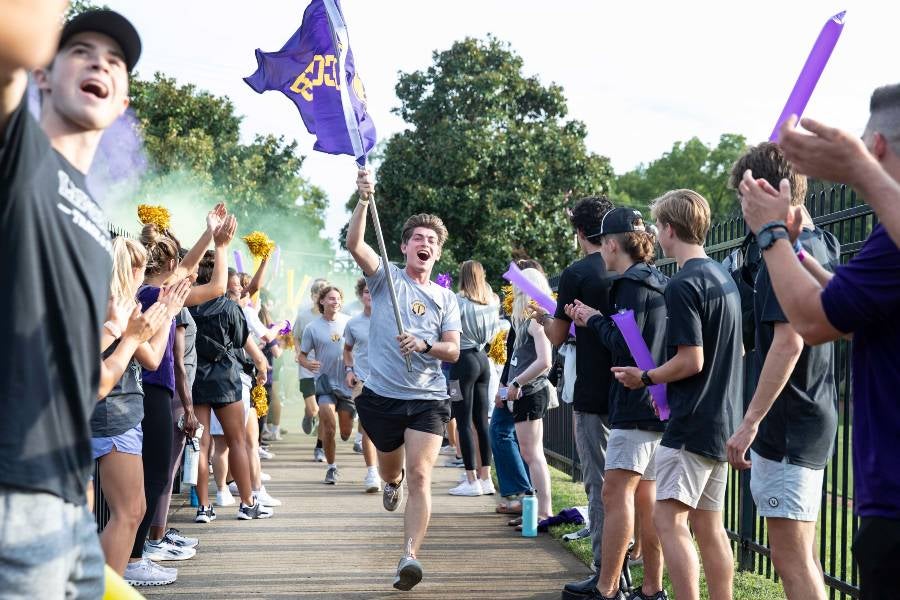 With record enrollment growth over the last 15 years, Lipscomb University continues to break records this fall with its largest class of new undergraduate students in school history. 
Students returned to classes on Monday, Aug. 22. First-week enrollment numbers indicate the largest class of new undergraduate students in university history with over 880 new freshman and transfer students joining the herd this fall. 
The incoming Class of 2026 is one of the most diverse in university history with approximately 31% of the class representing ethnically or racially diverse groups and hailing from 43 states and nine foreign countries. The nearly 2,800 traditional undergraduate students enrolled this semester is another university record. In addition, the number of residential students is one of the largest in recent years with more than 1,550 living on campus. 
"We are thrilled for the strong start to the new school year and are particularly excited about welcoming a record number of new undergraduate students this fall," said President Candice McQueen. "Lipscomb's top-tier academics and Christian mission resonates with students across the country and when they meet our outstanding faculty and staff and see our beautiful campus, they know this is a place they will thrive."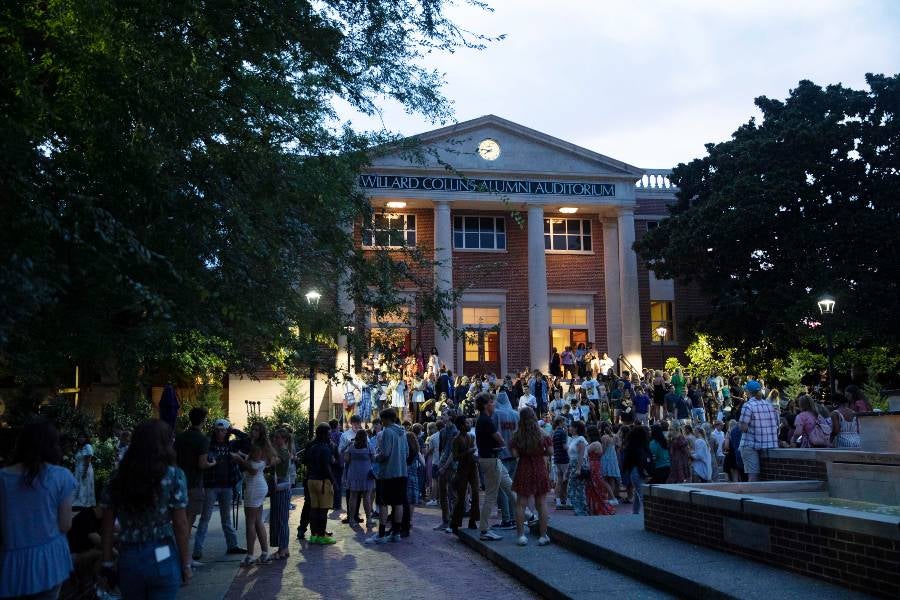 This is the third consecutive year the overall university enrollment has topped 4,650. The continued enrollment growth is a reflection of the school's growing national reputation as one of the top Christian universities in the country. Lipscomb administrators anticipate additional enrollment growth this semester as several graduate program cohorts will begin in the next few weeks. Final enrollment numbers will be available in mid-September following the university's official census. 
"The Class of 2026 is an outstanding group of students, chosen from a record setting applicant pool. We have enjoyed getting to know them throughout the admission process and look forward to the mark they will make at Lipscomb over the next few years," said Byron Lewis, vice president of enrollment management. "Each year, more and more students and families are attracted to our Christ-centered community because we prepare learners for purposeful lives through rigorous academics and transformative experiences … and we do that in one of America's best cities for college students. Lipscomb and Nashville are a powerful combination."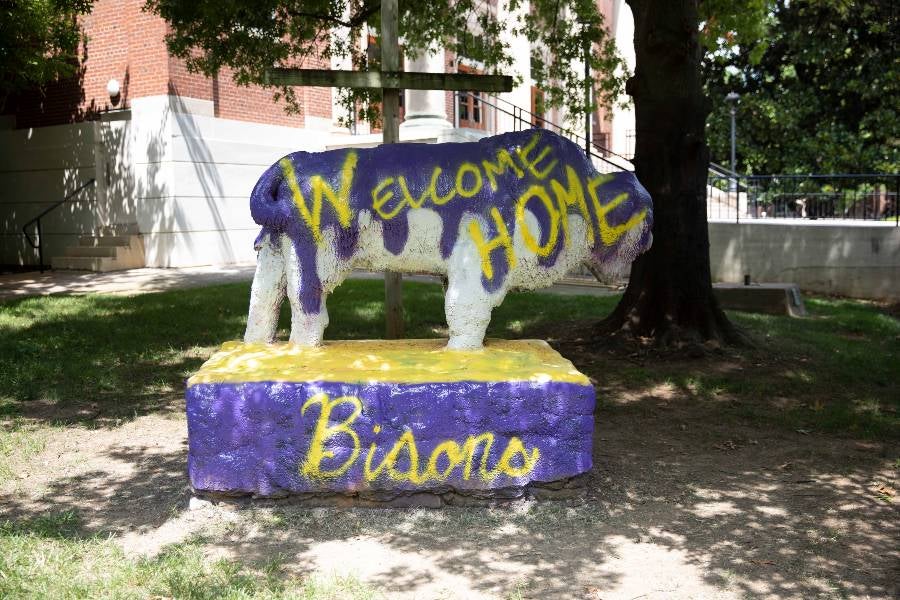 Included in this year's enrollment growth is the College of Leadership & Public Service's first cohort of Master of Public Administration students and a record number of online graduate students. 
New undergraduate students prepared for the first day of classes with a weeklong orientation program, QuestWeek, designed to immerse them into the Lipscomb community and prepare them for the first day of classes. New students moved into residence halls on Aug. 15 and 16. QuestWeek activities included commuter student meetings, family dinner in Bison Square, parent-student worship, various academic information sessions, Neon Skate Night, a Sunset Social at Longview, Running of the Bison, Nashville excursions and Initium, a formal ceremony for freshmen marking the beginning of their college career. 
New programming and campus updates
Students are returning to several new programs and amenities on campus. This fall marked the launch of the Center for Vocational Discovery, which will take new students on a four-year journey of life discovery that unifies the entire university experience. Each year will have a specific focus and will be integrated into a student's experience in a variety of ways connecting academics and spiritual life to engage students in finding their God-given purpose as they explore their career aspirations and calling. The Center for Vocational Discovery also launched as part of Lipscomb Impact 360, the university's new strategic plan.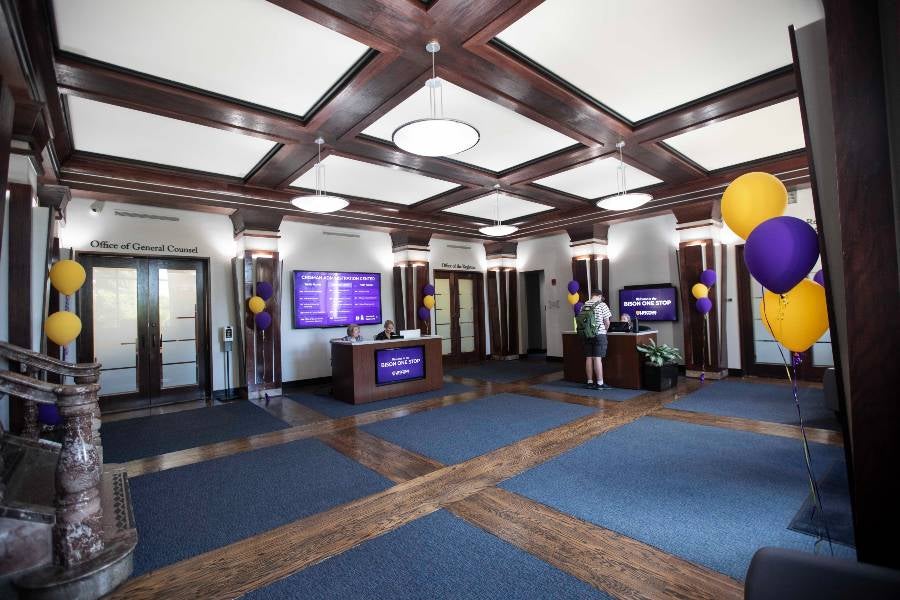 The new Bison One Stop, which also began as part of Lipscomb Impact 360, is a streamlined approach to providing common student services to enhance the student experience. Bison One Stop is a place where Lipscomb students go to find answers to questions about financial aid, payments, registration, security, technology support, and more. Bison One Stop includes a robust online resource that is available around-the-clock to provide answers to students' most frequently asked questions and a physical location in the main lobby of Crisman Administration Building where team members are available to answer questions that are not covered in the online resource and connect students with experts if students need further assistance. 
Two new schools were launched this fall to address demand for technology and computing programming. The new School of Computing is housed in the Raymond B. Jones College of Engineering and offers a variety of undergraduate majors. The new School of Data Analytics & Technology, part of the College of Business, offers undergraduate programs in data science and data analytics. 
On Friday, the Center for Entrepreneurship & Innovation celebrated the grand opening of its new location in a house adjacent to the Lipscomb campus. Located at 3711 Mayfair Avenue the Entrepreneurship & Innovation House will serve as a creative collaboration space welcoming students, faculty and staff from all schools and disciplines across campus.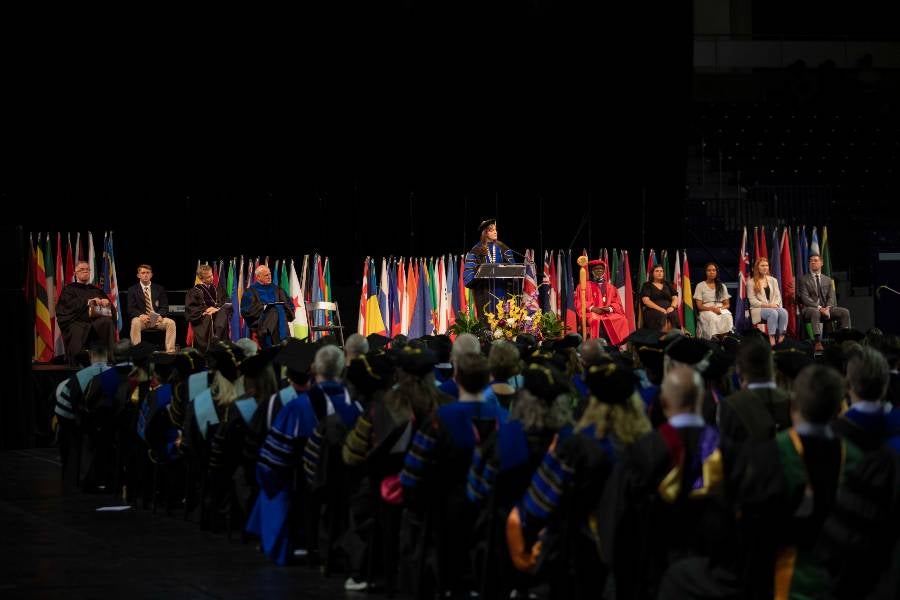 With the beginning of a new academic year comes new dining options and updates. Among the highlights is the opening of Freshens in the former Au Bon Pain location in the Student Activities Center. Freshens focuses on clean ingredients and healthy options. Coffee will be supplied by 8th and Roast, a local coffee roaster. Local Eats is a new food spot located in Bennett Campus Center and will feature food from Nashville restaurants during lunchtime. A few of the restaurants that are already scheduled include Ladybird Taco, Whitt's BBQ, Kalamata's, Epice and Lola. 
Specialty drinks and brewed coffee will also be available for purchase in Beaman Library and the Nursing and Health Sciences Center in addition to other food options across campus. 
Click here to see more about the exciting updates this year!
Founded in 1891, Lipscomb University has grown into a consistently top-ranked university with more than 4,650 students enrolled and offers a variety of undergraduate, graduate and doctoral programs. It also includes Lipscomb Academy, a PreK-12 college preparatory school, with an enrollment of more than 1,400. For more information, visit lipscomb.edu.