Overview
Named one of the best Christian-based engineering programs in Tennessee, Lipscomb provides students the opportunity to prepare for an engineering career in an educational environment that also encourages Christian character. And it shows. Our undergraduate students are being accepted into esteemed graduate schools from Johns Hopkins to Harvard to UCLA, and are offered jobs and internships by some of the top engineering firms in the country, such as SpaceX, Boeing, Jacobs, Intel, Barge Waggoner Sumner & Cannon, Nissan and Bridgestone. We equip our students to serve at the forefront of their fields among the brightest, most creative changemakers, and lead their peers with knowledge, innovation, integrity and deep compassion to build a better future.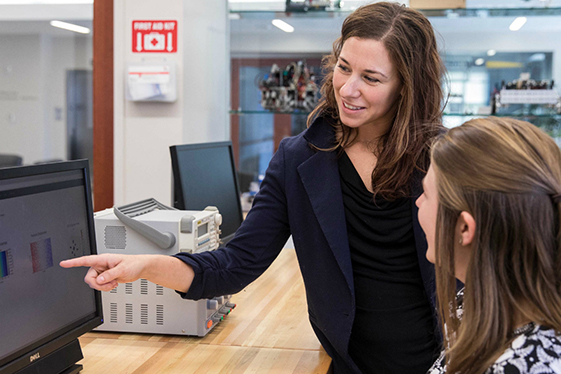 Undergraduate Programs
With an engineering degree from Lipscomb University, you will be prepared to serve at the forefront of the technological and scientific industries as an innovative and ethical leader. The knowledge and understanding our students gain, including problem solving skills, practical and technical skills, and sensitivity to the needs of people is priceless in today's world.
View Undergraduate Programs
95%
Placement rate within six months of graduation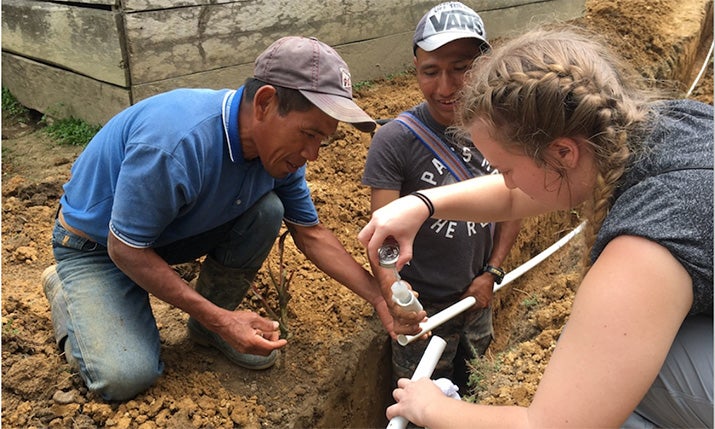 Engineering Missions
When you think of college mission trips, you might not think of engineering. But Lipscomb's college of engineering has created just that — unique mission trips based on engineering needs. From solar power systems in the Dominican Republic to bridges in Guatemala, you will have the opportunity to venture off traditional blueprints to touch the lives of communities thousands of miles away
Peugeot Center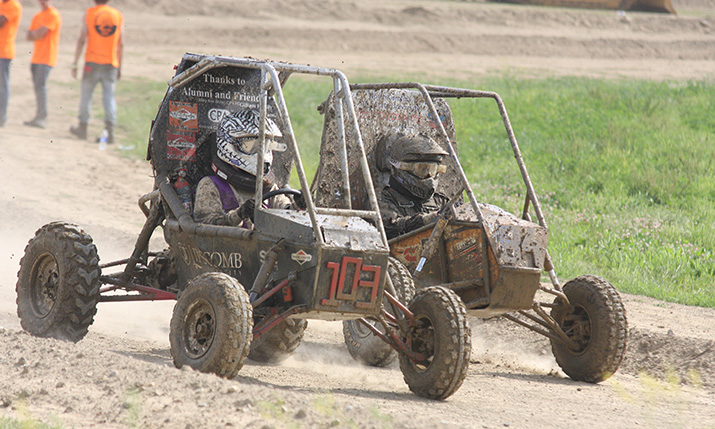 Baja SAE Motorsports
Realize the essentials of professional engineering in an extracurricular and competitive environment by participating in Lipscomb's Baja SAE Motorsports team. You will develop skills in team cooperation and leadership, and techniques to succeed in project management, design, resource allocation, budgeting and more. Take advantage of this unique opportunity and competition recognized worldwide for its rigorousness and intensity.
Society of Automotive Engineers
85%
Pass rate for Fundamentals of Engineering Exam
$611k
Received in scholarship grants from NSF S-STEM
People
Meet the key people that make up the Raymond B. Jones College of Engineering.
Undergraduate Programs
---
Play a vital role in building the future of our society on both a national and global scale. Whether you study civil engineering, electrical and computer engineering, or mechanical engineering, our undergraduate curriculum and faith-based environment will equip you to push the industry forward and live out God's calling for your life.