Bison Hall
Live in Lipscomb's newest female upperclassmen hotel-style residence hall.
Bison Hall is a female upperclassmen housing option featuring upscale, hotel-style two-person rooms with private restrooms. Private rooms are not available in Bison Hall. Bison Hall is home to approximately 144 female residents and includes multiple study rooms, a community kitchen, and classroom space for all residents. 
Laundry facilities are located on the third floor and are free for residents to use. Bison Hall also features an upper-level patio off the 4th floor that residents have 24-hour access to. 
Dimensions
Rooms are approximately 12'x11'. 
Bedroom windows are 31" W x 58" H and 39.5" W x 58" H. Residents are encouraged to bring a tension rod to hang curtains as large nails are not permitted.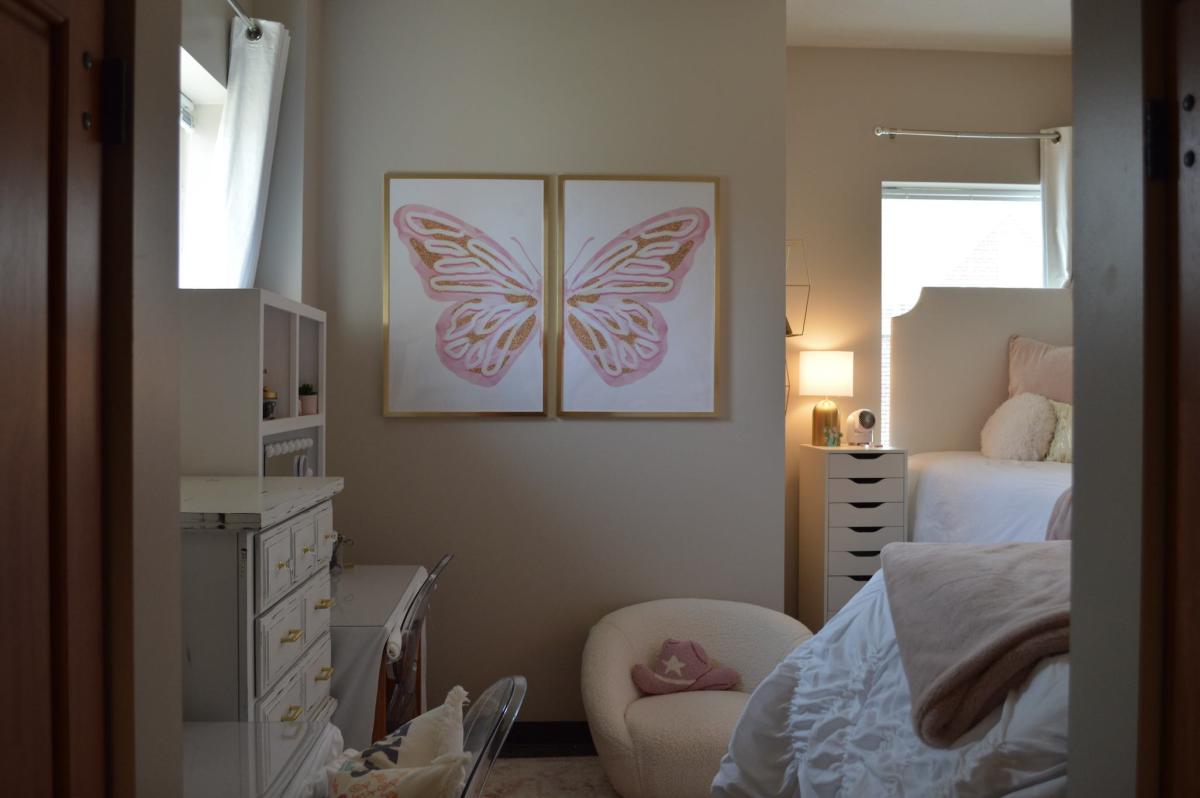 Furnishings
Each student will have a:
Desk (42" W x 24" D x 30.5" H)
Wardrobe (36" W x 22" D)
Bed (86" L x 38.5"W). Height is adjustable to allow up to 3' of space underneath.
The bathroom is shared by you and your roommate.
You are responsible for providing an extra long shower curtain (48" W x 84" L).
There is storage underneath the bathroom sink (31" W x 21" D).
You will be responsible for providing your own toiletries including hand soap, hand towels and toilet paper.
You and your roommate are responsible for cleaning and removing trash from your room and bathroom.
Tips
Residents may use small nails and tacks to hang items on walls. Command strips and tape are not allowed as they remove paint from walls.
Rooms are fully carpeted but residents may bring an area rug.
Bring your own laundry detergent and dryer sheets
Kitchen is community style but you must bring your own supplies.