Elam Hall
Elam is our largest first-year women's dorm.
Elam, Lipscomb's most recently renovated female residence hall, is home to up to approximately 300 freshmen women each year. Residents live in traditional-style, double occupancy rooms with shared community bathrooms on each floor. 
The dorm offers many other community spaces, including a large lobby, kitchen, conference room, courtyard and study rooms. Laundry rooms are located on each floor and are free for residential use.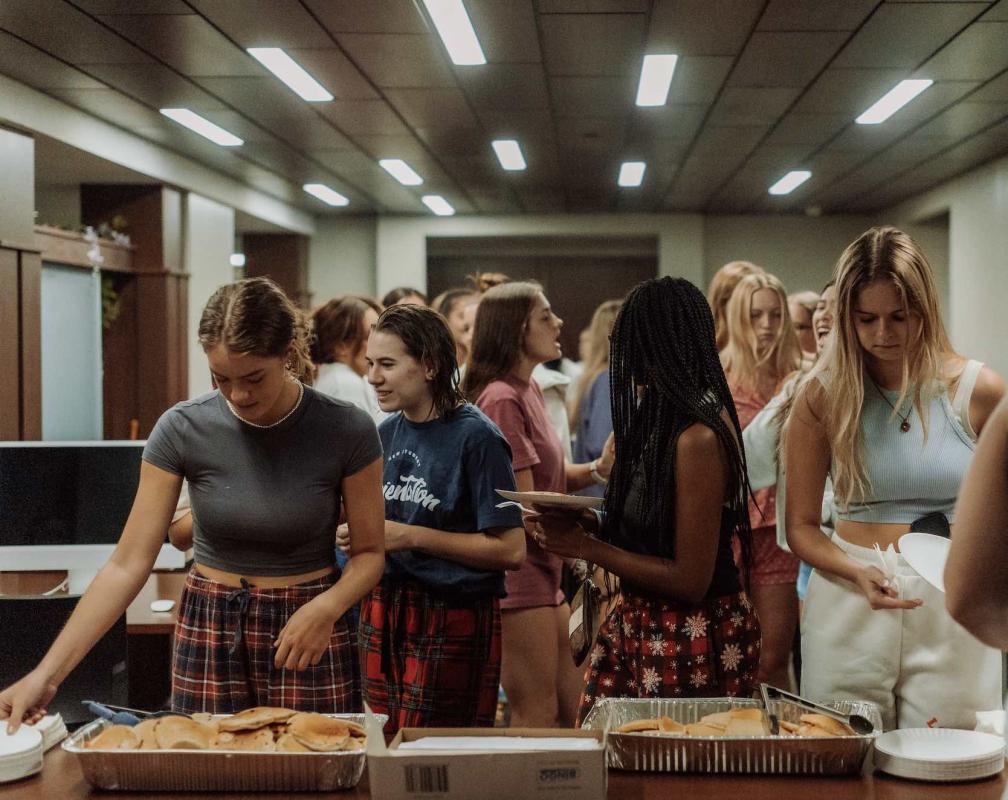 Community Events
Elam Hall is famous for bi-weekly Monday night pancakes. Every other Monday at 9pm the Elam RAs make pancakes for all 300 residents free of charge. It is one of the best community building opportunities, and it happens twice a month all year! Elam hosts other events each week to provide many opportunities to make friends with those you live near. We can't wait to see you at one of these events!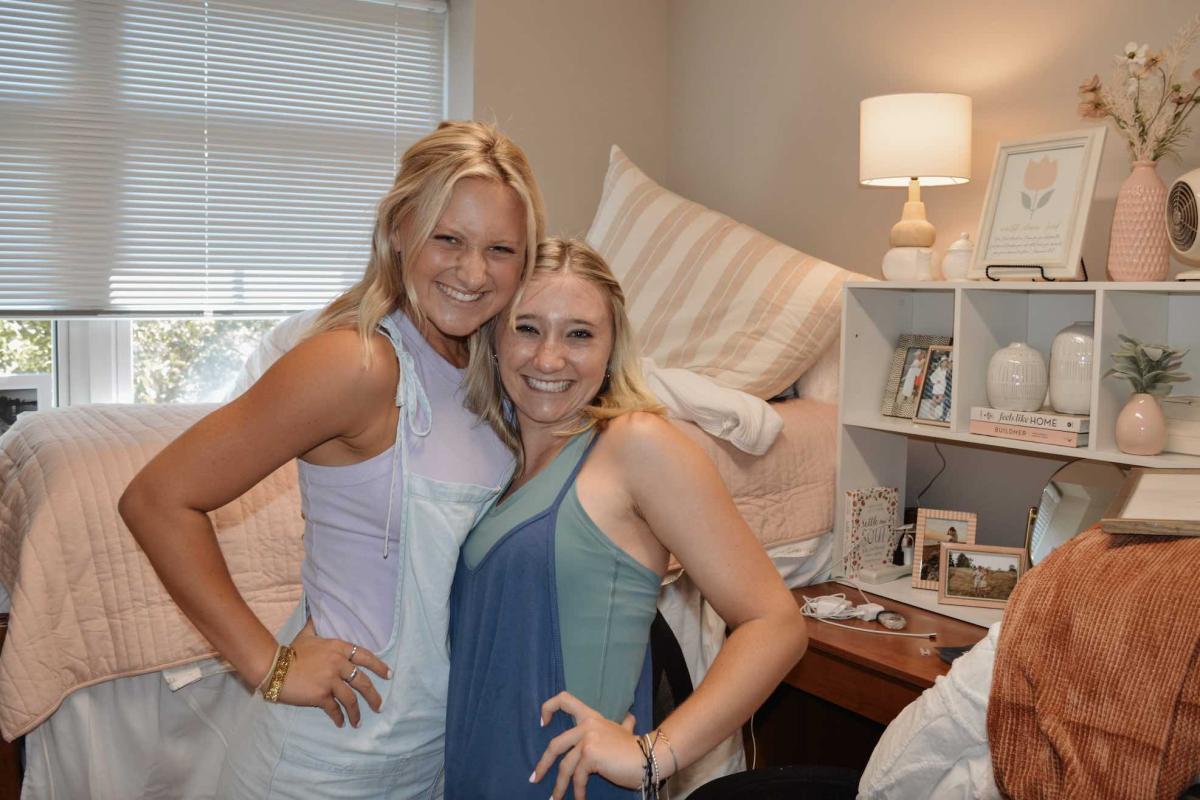 Furnishings
Each student will have a:
Bed (86" L x 38.5" W) with adjustable height
Dresser (20" D x 34" wide x 19" H)
Desk (24" D x 36" W x 30" H) with chair
Wardrobe (24" D x 34" W x 70" H)
Tips
Residents may hang items on the walls with very small nails and tacks. Command strips, hot glue, screws, and packing/duct tape are not permitted.
We strongly discourage residents from bringing carpet. Instead, we recommend bringing a large area rug instead. Rugs will fit in any room and can be reused year to year.
Curtains can be hung using a tension rod.