Student Orientation
You're now part of a new class with exciting years ahead of you.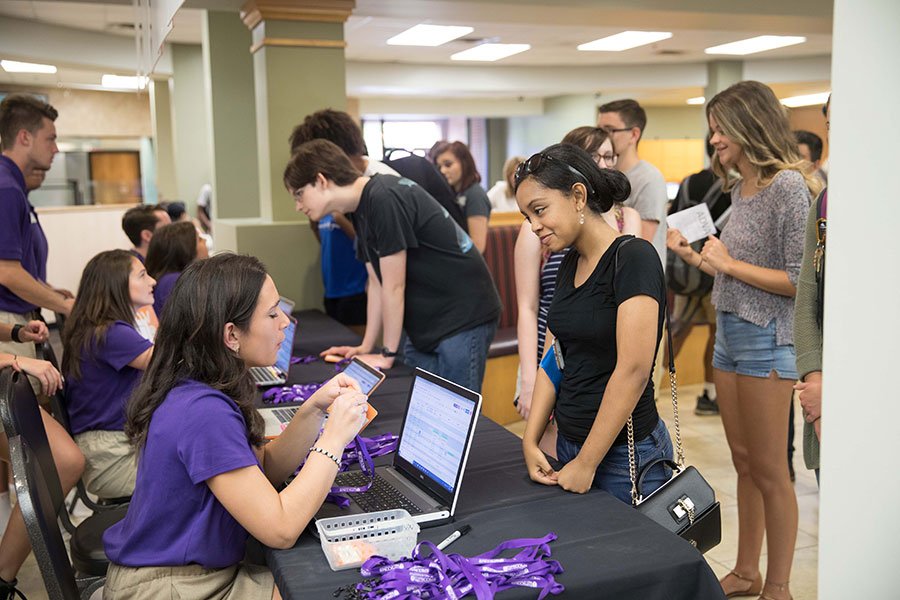 We continue to welcome a record-breaking number of students from around the world, all bringing a wide variety of academic, cultural, personal and social interests. It's important that you have a clear picture of what's needed to begin your Lipscomb experience. Entering an academic community is important and can be stressful, but don't worry. We're here to help. The orientation team is dedicated to serving you and easing this exciting transition. We look forward to meeting you on campus.
Once you've paid your enrollment fee and housing fee you will:
Receive instructions about picking a dorm and roommate
Register for orientation, called ADVANCE, when it opens at the beginning of November.  Only students who have paid the enrollment fee may register for ADVANCE.
If you are a transfer student, academic advising will take place throughout the spring and summer. 
Learn about your orientation below. We're glad that you're joining the herd.
Orientation Events & Information
About the Quest Team
The Quest Team is a group of 30 peer leaders who have gone through a rigorous interview, selection and training process in order to prepare them to serve you throughout the summer as your orientation team leaders.
We are here to walk you through the entire process from getting ready for Advance to registering for classes to hanging out during QuestWeek before classes start. We've been right where you are, so we're happy to answer any questions and point you in the right direction so you feel welcome in your new home at Lipscomb.