Launch of $250 million Lipscomb Leads campaign among top stories of 2019
As 2019 draws to a close, we reflect on the stories, events and happenings in the Lipscomb community over the past 12 months.
Kim Chaudoin |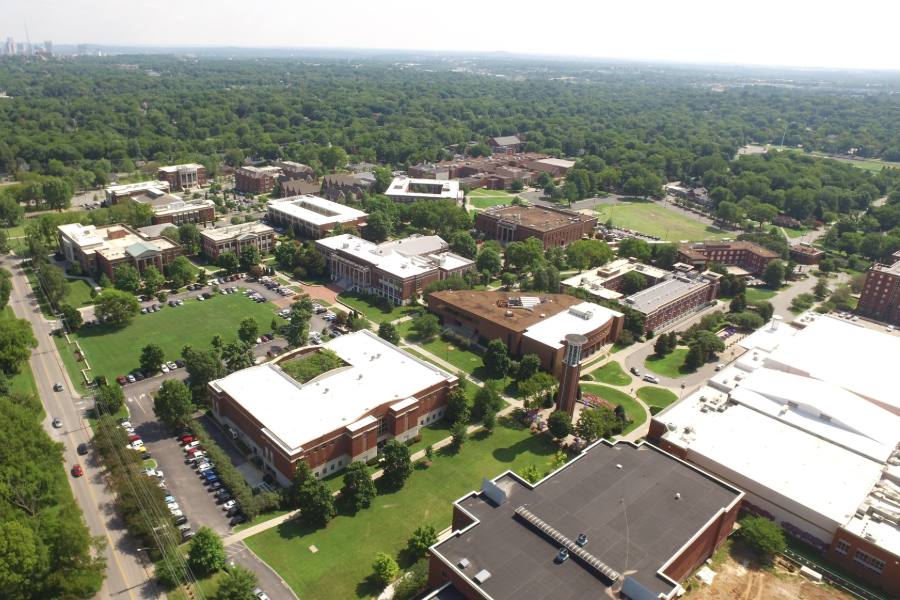 In the life cycle of a university, every new year brings unexpected experiences and opportunities, new students joining that community, graduates completing their educational journeys, engaging speakers, unique class experiences, exciting events, life-changing conversations and more.  
As 2019 draws to a close, we reflect on all of the stories, events and happenings in the Lipscomb community over the past 12 months. Of these a few stand out that were of particular significance this year (although we could have included so many more!). Below are our picks for the top 20 news story highlights from 2019, listed in chronological order,.
Costa Rica site of new study abroad program beginning this fall
Lipscomb officials announced a new semester-long global learning program in one of the top study abroad destinations in Latin America, Costa Rica. The first group of students studied in Costa Rica this fall.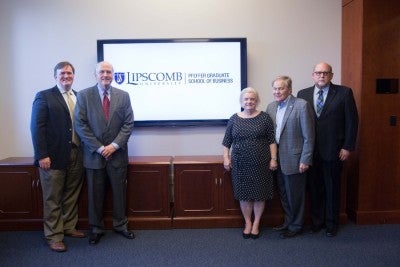 LipscombLEADS is largest giving campaign in institutional history, $250 million goal
In January Lipscomb University launched LipscombLEADS, its largest, most ambitious fundraising campaign in its 128-year history as it plans to reach the goal of $250 million in the next three years.
Graduate school of business named in honor of Nashville's Pam and Phil Pfeffer
Not long after the launch of the Lipscomb Leads campaign, Nashville business leaders and philanthropists Pam and Phil Pfeffer made a significant investment in the College of Business to establish the Pfeffer Graduate School of Business. 
Lipscomb Online makes education accessible around the world
Now students have more options for earning a Lipscomb undergraduate or graduate degree through Lipscomb Online, because of a significant university commitment to expand this program. Degree programs are designed to help students who are busy with careers and life complete degrees and achieve their dreams on their schedule.
Bisons make history, advance to NIT title game 
The men's basketball team made university history by advancing to the National Invitation Tournament championship game in Madison Square Garden in April.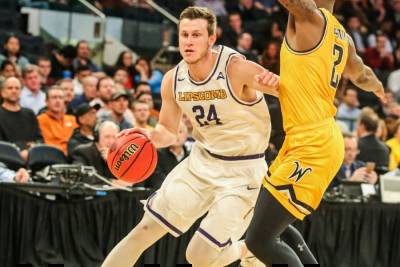 Lipscomb names Lauren Sumski women's basketball head coach
Former Lady Vol player and Rhodes College coach Lauren Sumski became the fifth head coach in the history of the Bison women's basketball program in April.
Lennie Acuff tabbed to lead Lipscomb men's basketball
Former University of Alabama in Huntsville head coach Lennie Acuff was named the 19th head men's basketball coach following the departure of former Bison coach Casey Alexander in April. 
Kern Family Foundation awards College of Education $2.49 million grant to develop unique leadership program 
Lipscomb University's College of Education, ranked one of the top in the nation for teacher preparation, received a $2.49 million grant this spring from the Kern Family Foundation to develop an innovative leadership development program for principals focused on character, academic excellence and business acumen in the rising generation of leaders.
Lipscomb again named one of the nation's top teacher prep programs by NCTQ
Lipscomb University's undergraduate secondary teacher preparation program was once again named one of the top in the country by the National Council on Teacher Quality (NCTQ). The Lipscomb College of Education's teacher preparation program is consistently ranked among the top in the nation by NCTQ.
Lipscomb sets record for most Fulbright awards in one year with five in 2019
In 2019, Lipscomb University reached a new academic milestone and set a new university record with five students and alumni selected by the U.S. Department of State as Fulbright  awardees.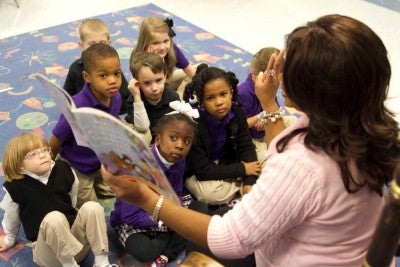 Nonprofit pharmacy, Lipscomb establish blockchain consortium to reclaim medicines and track prescription waste 
Lipscomb University's College of Pharmacy partnered with Good Shepherd Pharmacy in Memphis to announce the formation of a nationwide consortium of prescription repositories, health care organizations and higher education institutions to reclaim medications and track prescription waste. 
Lipscomb claims sixth ASUN Academic Championship
For the sixth time overall and the fifth time in the last six years, the Bisons claimed the ASUN Conference Academic Champion Trophy, with 87.55 percent of Lipscomb's student athletes earning a 3.0 or higher GPA.
Lipscomb University launches CEA Studios as creative production house
The George Shinn College of Entertainment & the Arts launched a one-of-its-kind creative production house as a resource for the Nashville community and as a creative incubator for students and faculty. CEA Studios is comprised of studios in film, music recording, animation and graphic design. Its first partnership was with the Tennessee Titans for the Saturday Morning Cartoon series illustrated by Tom Bancroft.
Higher ed veteran David Holmes appointed College of Liberal Arts & Sciences dean 
Higher ed veteran David Holmes brings passion for Christian education and for the liberal arts and sciences to his new role as dean of the College of Liberal Arts & Sciences.
Lipscomb packs the lobby for George Shinn Center dedication
On Oct. 24 the Lipscomb community celebrated the opening of the $11 million, 33,000-square-foot George Shinn Center, the latest milestone completed in the $250 million LipscombLEADS initiative.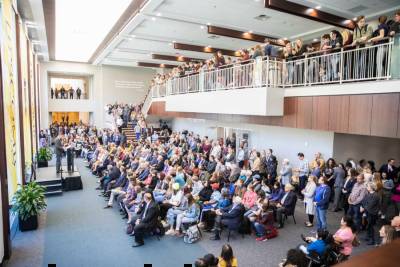 Lipscomb students named University Innovation Fellows by Stanford University 
Four students became the first in Lipscomb history to earn University Innovation Fellows status from the prestigious Stanford University's Hasso Plattner Institute of Design University Innovation Fellows program. 
Leber selected to compete in cross country National Championship
Cross country's Brent Leber became the first Bison in school history selected to compete in the NCAA National Championship. Following a seventh-place finish at the NCAA South Regional, the highest-ever ranking for a Bison in a region race, Leber was one of the South Region's at-large individual selections.
Reed's decades-long influence on students recognized as part of first Steinway Teacher Hall of Fame class
Jerome Reed, the Patricia and Rodes Hart Professor of Piano in Lipscomb's School of Music, is inducted into the Steinway & Sons Teacher Hall of Fame in New York City in October.
Amy Grant kicks-off holiday season with 15th annual Lighting of the Green Tuesday, Dec. 3
Lighting of the Green turns 15! One of the highlights of the year is the annual Lighting of the Green. For 15 years, Amy Grant and friends have helped make the holiday season a little brighter on the Lipscomb campus.
Lipscomb, UT Martin announce Rural Leadership Scholars Program partnership
Lipscomb University launched a new Rural Leadership Scholars Program, an initiative designed to develop leaders across Tennessee with a particular focus on those from the state's 70 rural counties as investment in leadership development and education in the state. On Dec. 5, Lipscomb announced its first partnership in the program with the University of Tennessee at Martin. 
To read more of the news and stories of Lipscomb University visit www.lipscomb.edu/news or lipscombsports.com.