Higher ed veteran David Holmes appointed College of Liberal Arts & Sciences dean
Higher ed veteran David Holmes has been appointed dean of Lipscomb University's College of Liberal Arts & Sciences, university Provost W. Craig Bledsoe announced today.
Kim Chaudoin |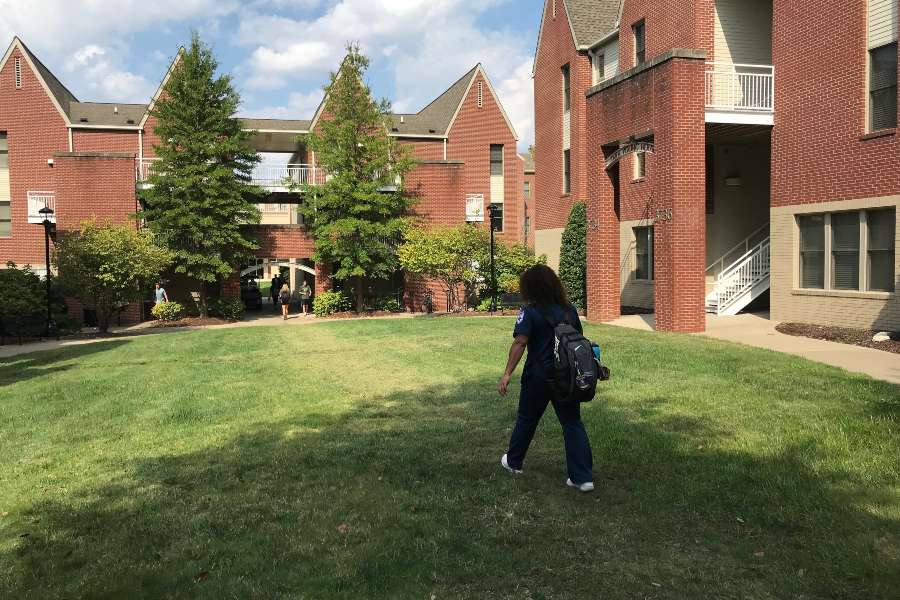 Holmes is associate dean for curriculum and general education at Pepperdine University's Seaver College in Malibu, California. He succeeds Norma B. Burgess who was appointed associate provost for diversity, inclusion and special initiatives at Lipscomb last year. He will officially begin his work with Lipscomb in January 2020.
"David has great passion for Christian education and for the liberal arts and sciences," said Bledsoe. "He understands the current landscape of Christian higher education and will bring great energy and enthusiasm to his role as dean. We are excited about the bold and decisive leadership he will bring to the College of Liberal Arts & Sciences in a time of great challenges for Christian higher education."
Holmes has been on faculty at Pepperdine for 26 years. In August 1993, Homes joined the faculty there as the Irvine Visiting Professor of English. He moved through the academic ranks to full professor of English. In addition to his current administrative appointments at Pepperdine, Holmes also served as director of English composition, director of African American Studies and director of American Studies. During his tenure at Pepperdine, Holmes also served as visiting associate professor of rhetoric and composition at Arizona State University and as the Langston Hughes Visiting Professor at the University of Kansas. He has served on a variety of academic committees and as a reviewer for a number of publications.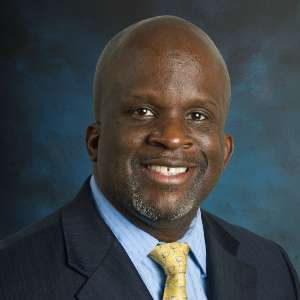 "I am coming to Lipscomb University because of this particular moment in the life of the institution and this particular moment in my life," said Holmes. "Lipscomb has a commitment to its faith heritage as well as to academic excellence and the community that fascinates me. Add to that it's location in Nashville and it's a great place to be. God has always surprised me with new opportunities at key moments in my life. This move is about the timing, God's timing." 
The Los Angeles native is the author of two books and numerous scholarly journal articles, book chapters and conference presentations. Holmes' research interests include classical, political and religious rhetoric; African American preaching; civil rights movement film, fiction and rhetoric; English composition history and theory; Harlem Renaissance literature and culture among others. 
Lipscomb's College of Liberal Arts & Sciences is comprised of the departments of English and modern languages; history, politics and philosophy; biology; chemistry; physics; mathematics; pre-medicine and pre-professional studies; family science; communication and journalism; sociology and social work; and psychology. 
Randy Bouldin, vice provost for academic affairs and professor of mathematics, has served as interim dean of the college for the last 18 months while a national search was underway for Burgess's successor. 
"Dr. Randy Bouldin has done a tremendous job of moving the College of Liberal Arts & Sciences forward during his term as interim dean," said Bledsoe. "He has worked tirelessly to continue the work of one of the largest colleges in the university and has positioned the college for growth under the leadership of Dean Holmes. I am grateful for his leadership and for the work he will continue during the transition process over the next few months."
Holmes is passionate about liberal arts studies and the role these disciplines play in society. 
"The role of liberal arts is essential to education but also is central to one's flourishing in a civil community," said Holmes. "There is not a job I can think of that doesn't require the knowledge skills or perspectives taught in the liberal arts — writing well, communicating clearly, working in groups, gaining a level of emotional intelligence and creative and critical thinking. Christian liberal arts anchor us in the confidence, humility, faith and truth that transcends what we can learn on our own. The Christian liberal arts are at once timeless and timely."
He said as dean he will begin by focusing on three main areas: 
Student resilience — expanding and enhancing CLAS's commitment to teaching students what they need to learn to live, not just to make a living, to teach them to adapt to challenges in life and in their professions. 
Faculty enrichment — Leading from the center — leading the college as "collaborator-in-chief." "I plan on leading from the center both relationally and ideologically," he said. "Faculty development flourishes best in relationships that unite us beyond our respective personal and political leanings. Scholarly, academic, curricular and spiritual aspirations are less likely to be reached in silos of any sort."
Community engagement—"Lipscomb is a viable presence in the surrounding community. As dean of the College of Liberal Arts & Sciences, I will partner with existing university efforts to reach the community as well as strategize about how CLAS can recast the Christian vision for the liberal arts," he said. 
Holmes holds a doctorate in English and a Master of Arts in English from the University of Southern California, a Master of English Literature from California State University, Dominguez Hills and a Bachelor of Arts degree in speech communication from Oklahoma Christian University. He has also been a preacher for more than 40 years, beginning at the age of 15. Holmes currently is an associate minister at the Figueroa Church of Christ, in Los Angeles.
Holmes and his wife, Veronica, have two sons, Jonathan, 29, and Gregory, 28, and one grandchild, Amara, age two months.
Want to konw more about Lipscomb University's College of Liberal Arts & Sciences? Visit www.lipscomb.edu/arts-sciences.