LIPSCOMBLEADS is largest giving campaign in institutional history, $250 million goal
Lipscomb University has launched its largest, most ambitious fundraising campaign in its 128-year history as it plans to reach the goal of $250 million in the next three years.
Kim Chaudoin |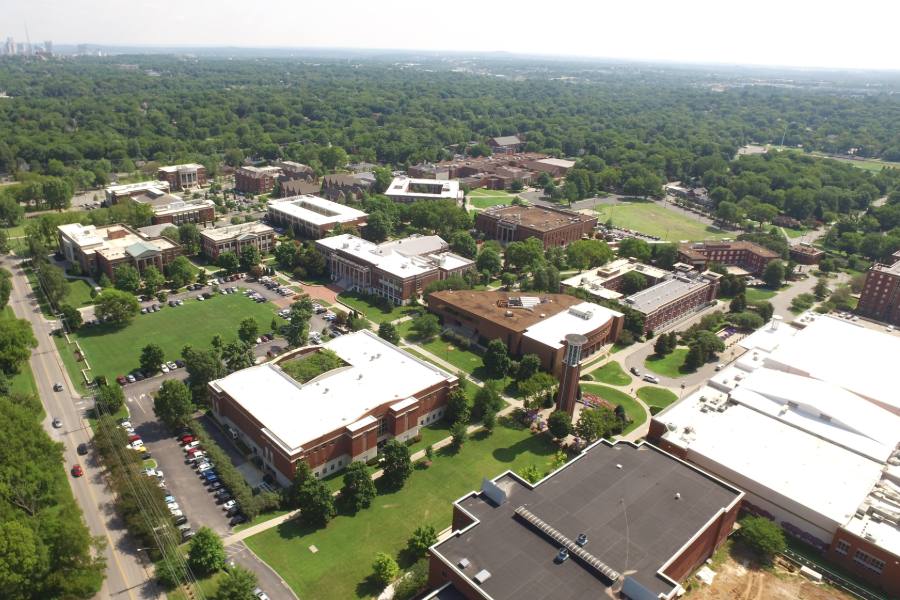 Lipscomb President L. Randolph Lowry announced today that more than $186 million dollars has already been raised as part of the LIPSCOMBLEADS campaign. Lipscomb anticipates reaching its goal by Dec. 31, 2021.
"LIPSCOMBLEADS is a bold initiative," said Lowry. "We have been very fortunate to have already had generous commitments from more than 42,000 investors who have helped us reach nearly 75 percent of our ambitious goal. This is a significant moment in the life of this institution — and one that will make a profound impact on our students for generations to come. It builds on the tremendous forward momentum Lipscomb has built over the last 15 years. We thank those who believe in our mission and who continue to boldly invest in Lipscomb. This is a transformative time, and I look forward to the many lives that will be transformed through this initiative."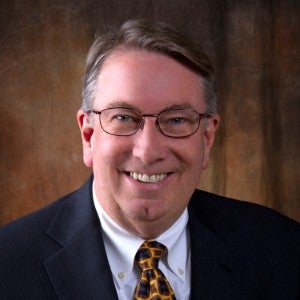 The LIPSCOMBLEADS campaign launch was celebrated with two gatherings to officially kick-off the initiative. The first was of Lipscomb University supporters and local business leaders at the Schermerhorn Symphony Center in downtown Nashville in a program featuring the Nashville Symphony, conducted by Benjamin Blasko, director of instrumental studies at Lipscomb University.  A second campaign launch celebration was held on the Lipscomb campus this morning to engage students and employees.
LIPSCOMBLEADS focuses on three main priorities — a best in class academic program, a transformative student experience and a model for sustainable impact. Specific initiatives include:
A best in class academic program. Lipscomb University is a nationally recognized doctoral level R3 research institution. This puts Lipscomb in the top 7 percent of all colleges and universities in the country. A major component of LIPSCOMBLEADS is to make a significant investment in the institution's mission to become a premier national Christian university. This means becoming a leading faith-based institution with nationally recognized scholars, researchers and faculty; offering solutions to society's problems through a Christ-driven approach; providing the region's top online education delivery system; building a global campus; and attracting the best and brightest students.
"This is a significant moment in the life of this institution — and one that will make a profound impact on our students for generations to come." — Lipscomb President L. Randolph Lowry
A transformative student experience. Lipscomb cultivates servant leaders who are equipped to contribute in countless ways across the country and around the world. LIPSCOMBLEADS will result in a significant investment in the Lipscomb student experience that is shaped by personal service, outstanding amenities and life-changing relationships; a recognizable 21st Century Christian emphasis that is tightly woven into all parts of the Lipscomb experience; a Christian NCAA Division I athletic program that leads the nation; and a healthy pluralistic environment that equips the Lipscomb community to overcome differences to make a difference.
A model for sustainable impact.The final cornerstone of the initiative is to ensure a sophisticated business model that fuels Lipscomb's stability and success. The largest component of this campaign will be endowed scholarships, which not only will open doors for students to attend Lipscomb but also provide Lipscomb with the financial resources to become a leading national Christian university.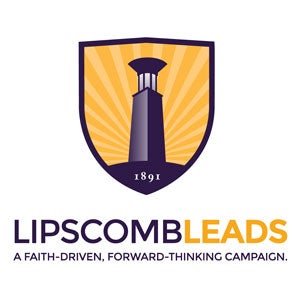 Lipscomb University is a university on the move. Lipscomb is one of the fastest-growing private doctoral universities in the nation according to the Chronicle of Higher Education. In addition to rapid enrollment growth, Lipscomb has added more than 150 graduate and undergraduate programs since 2006 including Middle Tennessee's first College of Pharmacy offering a Doctorate of Pharmacy. The largest area of academic program growth was in the number of new graduate programs, many of which were developed to meet workforce needs in the community and across the country. In addition, during that time more than 200 new faculty were hired for those and other programs. This past year Lipscomb launched a new School of Physician Assistant Studies and announced the launch of two new academic programs for 2019 — a hospitality program and a Master of Health Administration program.
During that time, the university grew from five colleges to 10. The newest colleges include the College of Computing & Technology, the George Shinn College of Entertainment & the Arts, the College of Leadership & Public Service and the College of Professional Studies. Lipscomb also added innovative programs for first-generation students and a veterans services program that offers a free education to service members who qualify as part of the Post 9/11 G.I. Bill Yellow Ribbon Program. In addition, the university's minority enrollment increased to nearly 25 percent of the student body. Students have also given more than 300,000 hours in service to the Nashville community.
The Lipscomb campus has also experienced tremendous physical growth during the decade studied in the Chronicle's report. More than $100 million was invested in new facilities and renovations during that time including the construction of a Nursing and Health Sciences Center, the James D. Hughes Center, a Pharmaceutical Sciences Research Center, a new parking facility that includes a tennis center, the MacCadams Athletic Center and The Village; the opening of Spark in Cool Springs; an expansion to McFarland Science Center; renovations of Swang Business Center and High Rise, Johnson and Fanning residence halls and an expanded food service area.
The campus growth continues today. In the last two years, Lipscomb has opened other new facilities including the Fields Engineering Center, Bison Hall, Spark located in downtown Nashville and a study abroad facility in Florence, Italy. Earlier this year, construction began on an $11 million George Shinn Event Center that will include a state-of-the art event hall. Projects anticipated to begin this year include new facilities for the College of Business and Lipscomb Academy as well as a performing arts center.
For more information about LIPSCOMBLEADS visit www.lipscomb.edu/leads.