About the McClure Center
Opened in 2021, the McClure Faith and Science Center provides space and support for students exploring the relationship between faith and scientific inquiry. Through the center, the College of Liberal Arts and Sciences aims to help students lean into their Christian identity and reconcile their understandings of science through discussions, chapels and seminars. 
This space, located in McFarland Science Center, is a development of the faith and science initiative launched in 2018. Led by endowed McClure Faith and Science Professor John Lewis, the Center provides resources for students such as study space, the McClure library, break-out chapels and other events. 
McClure Faith and Science Center is open and available to all Lipscomb students pursuing the Christian faith and searching for knowledge. Come visit us to discover the intersection of faith and science.
Learn More About the McClure Center 
Upcoming Events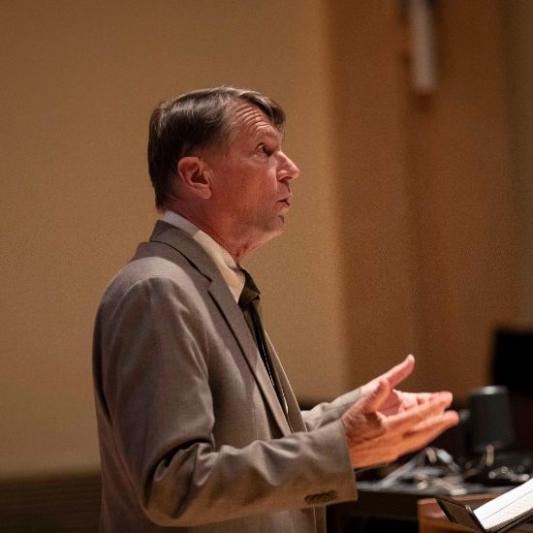 Lecture Series
Every year the center holds its flagship event, the McClure Lecture series, which aims to promote constructive dialog around faith and science. This allows students to engage with new ideas on a range of topics. Past speakers include a Pulitzer Prize-winning author and professor, as well as the chair of the Social Sciences program at Rice University.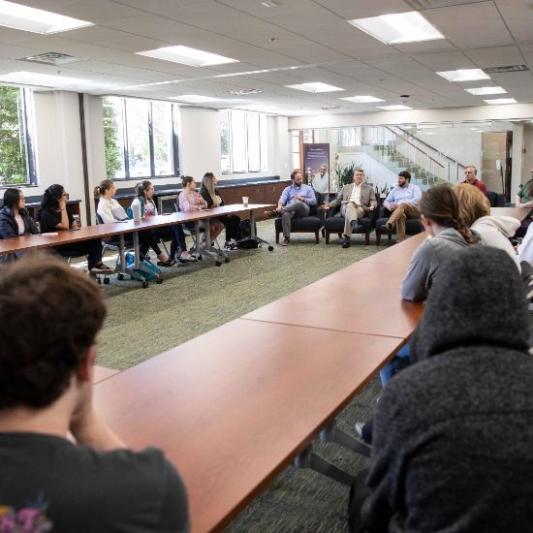 Breakout Chapel
The Faith and Science breakout chapel meets weekly in McClure Center to tackle topics on theology, philosophy and the sciences. Led by Endowed Faith and Science Professor John Lewis and Associate Biology Professor Brian Ellis, the group discusses student-generated prompts and invites guest speakers across disciplines to promote constructive, spiritual conversation.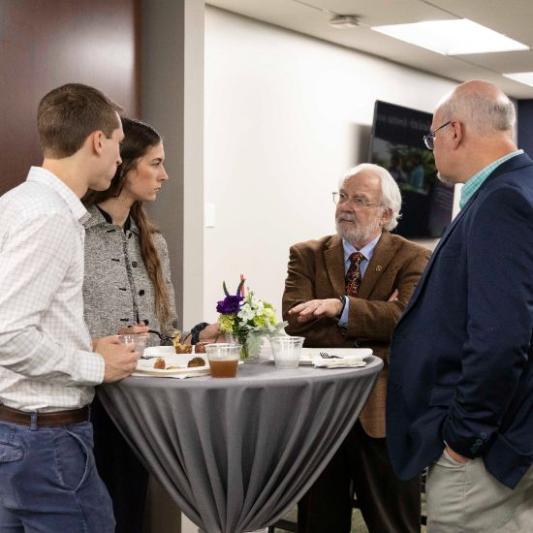 Public Events Sponsored by McClure Center
The McClure Center supports many initiatives for students and faculty on campus. Public events, such as the Ask and Wonder series, are held by the center for Lipscomb students to attend. The center also runs a faith and science book club to encourage further learning among participants.

We regularly sponsor faculty travel to conferences and seminars regarding faith and science, in addition to supporting faculty endeavors like Bible Professor Lee Camp's Tokens Podcast.
The Christian liberal arts are about freedom, ultimately. The classical liberal arts are about intellectual freedom. The Christian faith is about spiritual freedom. — David Holmes, Dean of CLAS
Library Content
Explore the McClure Library of Faith and Science's inventory.
Contact mcclurecenter@lipscomb.edu if you'd like to use the library.