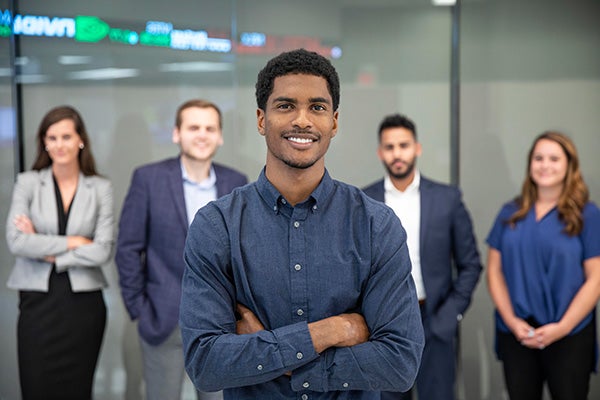 #2
Part-time MBA in TN by Bloomberg Businessweek
Networking
Both our deeply connected faculty and our experiential learning opportunities offer myriad ways for you to form relationships with leaders in the industry. These connections will serve and support you throughout your career.
Cohort Model
Our cohort model emphasizes communal learning and extended field experiences. You'll have the opportunity to form professional and personal relationships with like-minded peers that will extend far beyond the duration of the program.
Nashville
A big city. An even bigger opportunity. We consider Nashville an extension of our classroom, and as a leading city in many industries, that means you'll gain experience and insight you won't find anywhere else.
Career Paths
Advertising, Promotions, and Marketing Managers
Advertising, promotions, and marketing managers plan programs to generate interest in products or services. They work with art directors, sales agents, and financial staff members.
Sales Managers
Sales managers direct sales teams. They set sales goals, analyze data, and develop training programs for organizations' sales representatives.
Medical and Health Services Managers
Medical and health services managers, also called healthcare executives or healthcare administrators, plan, direct, and coordinate medical and health services. They might manage an entire facility, a specific clinical area or department, or a medical practice for a group of physicians. Medical and health services managers must direct changes that conform to changes in healthcare laws, regulations, and technology.