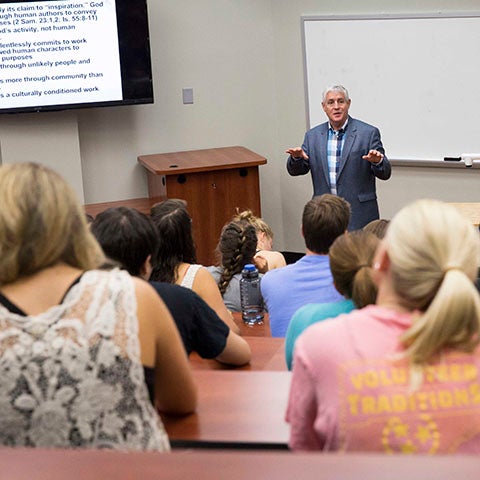 Hazelip School of Theology
Serve Where You're Called.
The needs of those who lead and work in ministry are changing like never before. At Lipscomb's Hazelip School of Theology, the theological education you will receive will help you grow holistically so you can more effectively pursue your individual calling in God's Kingdom.
With us, your degree is as much about academics as it is about the personal journey you take as you study Scripture, church history, Christian thought and ministerial formation. Here, academic subject matters are put in conversation with the concerns of today's practitioners. As one of the few ATS-accredited graduate schools in the region, we offer the quality academics you would expect. As well as real-world ministry experiences you can carry forward with you.
Become a part of our learning community comprised of qualified theological educators, fellow students with similar passions, ministry leaders sharing ready to share their expertise, spiritual directors and coaches willing to partner in your educational journey and notable scholars from other institutions sharing their work through annual events.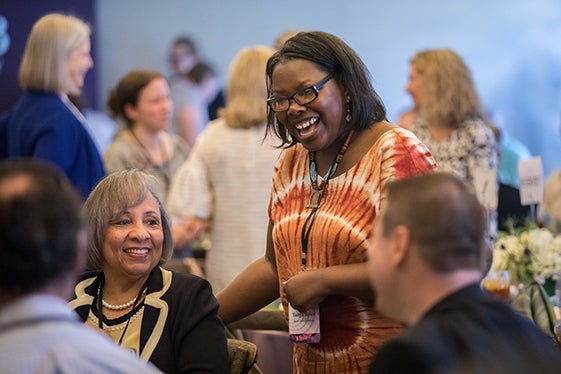 Graduate Programs
The Hazelip School of Theology offers innovative graduate programs specifically created for professionals serving in today's congregations and other faith-based initiatives. Join a community committed to the advancement of God's Kingdom, and learn from expert faculty who are active in the church and who understand how best to apply knowledge to the lives of those you serve
View Graduate Programs
35+ years
offering graduate Bible degrees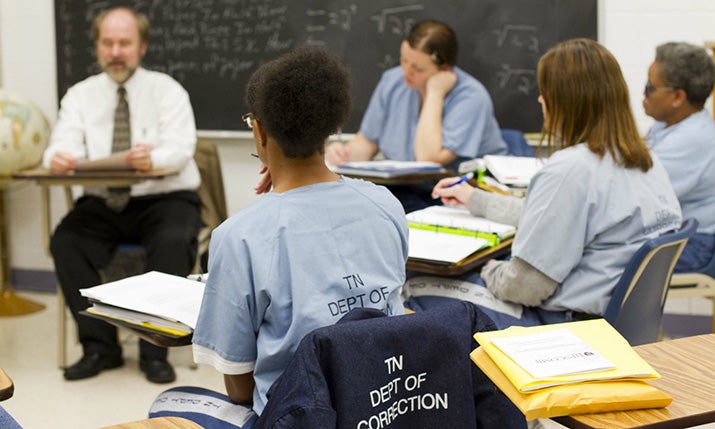 LIFE Program
We seek to provide higher education to every person who desires it and to deepen the spiritual and academic growth of all of our students. Our Initiative for Education (LIFE) program will provide you with one of the most special and unique learning experiences offered at our institution. Our traditional students will have the opportunity to study and learn alongside residents of the Tennessee Prison for Women (TPW). Through this experience, both groups of students will have the chance to develop the self-confidence, character, knowledge and compassion to pursue their next in life, while serving with others.
About LIFE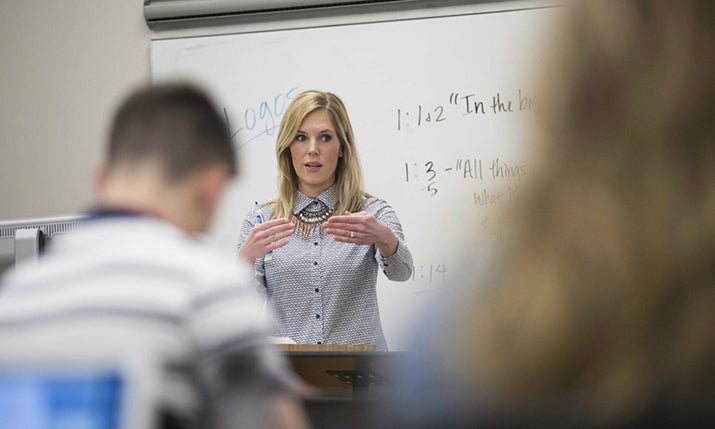 Accredited by the Association of Theological Schools
Choosing a school of theology goes beyond a particular degree you can obtain. It's about the personal journey you take as you study Scripture, church history, Christian thought and personal formation. Here you will explore important subjects in our discipline while learning how it affects the pursuit of ministry in all its forms. You'll gain a deeper understanding of theological discourse and grow as a Kingdom witness wherever you may find yourself. As one of only a handful of ATS-accredited graduate schools in the region, Hazelip offers the academic rigor you would expect as well as an integrated approach to learning that will enrich your faith.
Our Academic Programs
4
ATS-accredited graduate degrees
People
Meet the key people that make up the Hazelip School of Theology.
Graduate Programs
---
Through programs such as the Master of Divinity, which brings both relational and theological training to the life of the church, to the Master of Theology, which stresses the advanced knowledge of Scripture, theology and the history of Christian thought — your Lipscomb education will be filled with purposeful and personal growth.