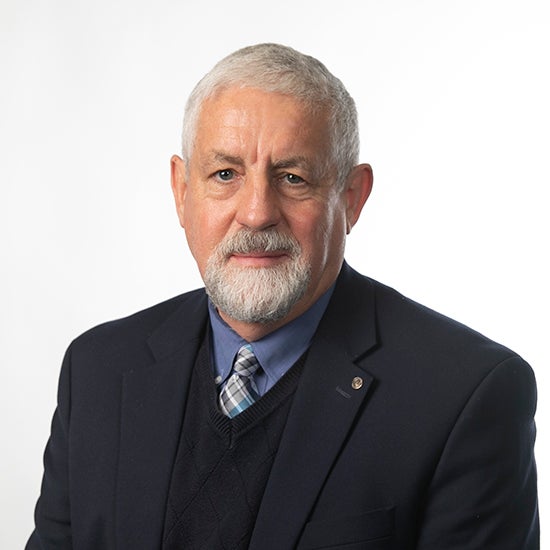 Earl Lavender
College of Bible - Undergraduate
Professor




Biography
Earl Lavender was born to missionary parents in Trieste, Italy on July 15, 1954.
He earned undergraduate degrees from Ohio Valley College and David Lipscomb College. He is married to the former Rebecca Nance of Nashville, Tenn. They have three grown and happily married children, Rachel, Beth, and David. They also have been blessed with six grandchildren. Rebecca and Earl have planted churches in Italy (1978-1984) and Illinois (1986-1990).
Lavender has an M.A. in Biblical Studies from Lipscomb, and a Ph.D. in Historical Theology from Saint Louis University (1991). He has taught at Lipscomb since 1991 and for the last twenty years has served as Director of Missional Studies and as a professor in the College of Bible & Ministry. He has served adjunct professor for the graduate school of theology of Abilene Christian University, as well as visiting professor at Pepperdine and Oklahoma Christian University. As director of missional studies at Lipscomb, he has led mission and education efforts and seminars in Italy, Germany, Scotland, England, Australia, India, Mexico, Russia, Brazil, Ghana, Lithuania and China. The last ten years he has delivered the final keynote for the international Festival Biblico in Vicenza, Italy, held annually the last of May.
Lavender has authored numerous books and published articles, including entries in The Encyclopedia of Early Christianity (Everett Ferguson, ed., Garland) and The Encyclopedia of Ancient History (Wiley-Blackwell, 2012). He is a regular lecturer at the International Conference of Patristic Studies held at Oxford University in England. In 2004 he co-authored Living God's Love: an Invitation to Christian Spirituality with Gary Holloway. He is also a main contributor to the Meditative Commentary series on the New Testament (Leafwood Publishers). His commentaries on Mark, Luke and Acts, and 1 and 2 Corinthians, and Paul's Prison Epistles are now available. Lavender authored Un Viaggio Nel Vangelo di Luca published in 2011 by Perciballi in Rome, Italy. It is a meditational commentary written specifically for the Italian culture. He is currently working several new writing projects concerning living daily in God's missional and redemptive story for the world. His latest published work is a chapter entitled, "Dreams, Visions, and Real Life" in Owning Faith: Reimagining the Role of Church & Family in the Faith Journey of Teenagers, Leafwood Publishers, 2017.