About the College of Bible & Ministry
Building on Lipscomb's over 125-year history, the College of Bible and Ministry is committed to equipping men and women to serve God's kingdom in this momentous season.
We live in an increasingly post-Christian culture. Within a generation, the influence of Christianity in our civic life has diminished dramatically. A major 2012 research report shows that one in five Americans now claim no religious affiliation at all. In this situation, we are more and more facing the challenge of becoming missionaries in our own culture and of forming mission-focused congregations. It's a big challenge.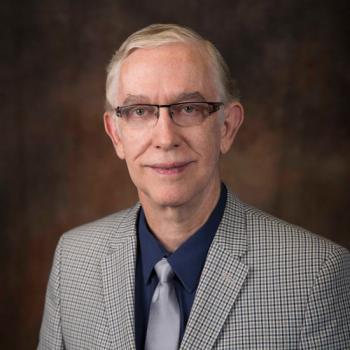 In such a time we need Christ-centered vision, strong training, and adventuresome spirits. You can find these things at Lipscomb's Hazelip School of Theology.
At the core of our program are Bible, theology, and church history. And we teach these classic disciplines with excellence. In fact, Hazelip School of Theology is one of only two schools in the middle Tennessee area that is fully accredited by the Association of Theological Schools.
But the strong academics all serve one basic purpose—to equip those whom God has called to serve Christ's mission in the world. All of our faculty have a deep love for the church and long experience in serving it. All are committed to the truth and authority of Scripture. And all have a passion to prepare men and women to serve the great mission of God.
One of our faculty members, Phillip Camp, professor of Old Testament, has written some wise words for students who embark on a seminary education. It's a well-used little book called Finding Your Way: A Guide to Seminary Life and Beyond. It helps one see that theological education is not just a hoop to jump through on the way to "real" ministry, but rather an important part of one's vocational and spiritual formation.
If you are considering this step and would like a copy of this book, contact us and we will send you a complementary copy. In the process, I invite you to examine our degree programs.
Key things to know about Lipscomb's College of Bible and Ministry
Home to ATS-accredited Hazelip School of Theology
Full-time faculty 100 percent Ph.D. level
All full-time faculty are actively involved in ministry or have past experience in full time ministry.