Program Overview
Program Overview
Together students will explore the contemporary call to racial justice and healing, the histories of both the church and the U.S. Civil Rights movement, and what it means to live a life of Christian leadership and service. ENGAGE seeks to develop cultural competencies, compassion, and empathy in young people by means of shared narratives, conflict transformation skills, active listening, and constructive dialogue.
This year, students have the opportunity to earn college credit for completing the ENGAGE program. Participants will enjoy four days of virtual learning opportunities and interactive discussions on Zoom from July 6-9. 
Then students will spend July 12-15 on Lipscomb's campus for a time of community building and vocational discernment with university professors. Two field trips to various sites along the Civil Rights Trail in downtown Nashville will also be part of their experiential and interactive learning.
Stops may include: 
The newly opened National Museum of African-American Music
The Civil Rights Reading Room in the Downtown Public Library
Sites of the 1960s Sit-In Movements and Freedom Rides
Fisk University's Jubilee Hall and Memorial Chapel, plus a chance to view art and historical archives at the John Hope and Aurelia E. Franklin Library 
Historic Jefferson Street
Griggs Hall at American Baptist College, where John Lewis was a student
The Davidson County Courthouse and "Witness Walls"
Plus the opportunity to hear first hand accounts from Nashville residents and former students who participated in the 1950s-60s Freedom movement, and who continue to work for racial equity today in various ways
Each stop on the trail immerses students, counselors, and faculty in intergenerational conversations rooted in that past struggle and challenges learners to think about the work that remains in our society. One former participant writes: "I was unprepared for the depth of emotional response, personal soul-searching and corporate reflection which this field trip invited [us] to enter into." 
Review our COVID-19 pre-college program protocols.
ENGAGE YOUTH THEOLOGY INITIATIVE
This particular model of learning moves participants to consider their own responses to racial injustice as they stand in the physical spaces of past events and allow the voices and faces of history to inform and frame their actions for the future. The field trips prompt students to ask thoughtful, theological questions concerning the mistreatment of all oppressed peoples, using cross-cultural dialogue and intergenerational, non-violent engagement.
Guest Faculty
Guest Faculty
Meet some of the key faculty in the ENGAGE Youth Theology Initiative.
---
Raymond Carr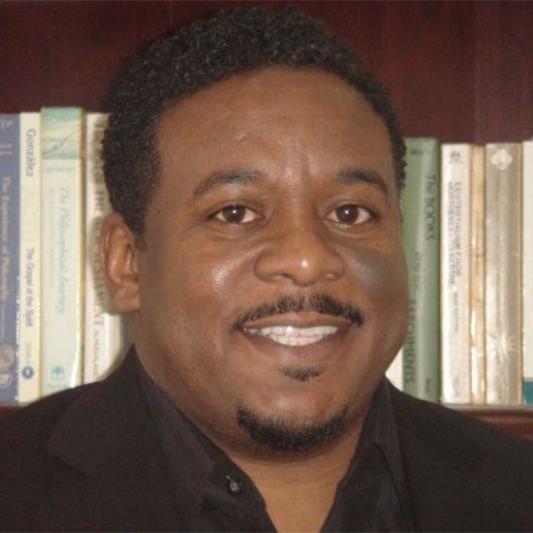 ​
Raymond Carr, an assistant professor of Theology and Ethics at Pepperdine University from 2012 to 2019, has taught students in Heidelberg, Germany; Lausanne, Switzerland; Shanghai, China; and has served as visiting faculty for the ENGAGE initiative since 2017. Dr. Carr is a compelling classroom educator who works extensively at the intersection of Christian theology, aesthetics, and the task of racial healing. The course he teaches will explore "Theologies Born of Struggle." Carr holds an M.Div. from Pepperdine University and a Ph.D. in systematic and philosophical theology from Graduate Theological Union. He is the author of Theology in the Mode of Monk: Barth and Cone in Revelation and Freedom and "Fired in the Crucible of Oppression: Toward a Theology of Spiritual Freedom," a chapter in a festschrift honoring Charles Long. A USAF veteran who hails from Petersburg, Virginia, he is married to gospel singer/songwriter Joi Carr, who is also a professor of English & Film at Pepperdine University.
---
Archandria "Kandi" Owens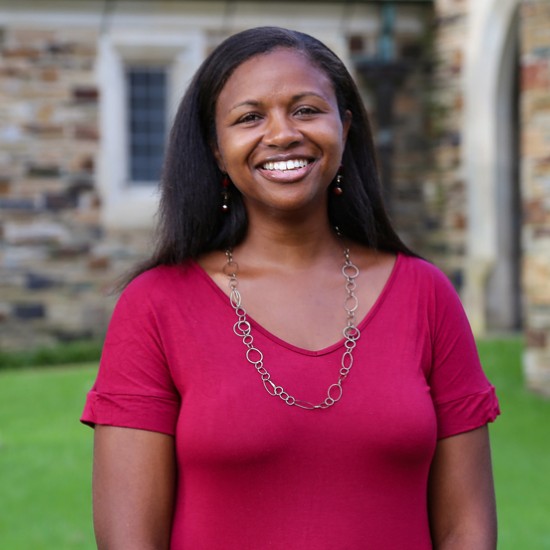 Visiting professor Dr. Kandi Owens is an experienced educator and licensed psychologist. She currently serves as the Associate Director of the Counseling Center at Rhodes College in Memphis. Dr. Owens treats students and clients with a variety of presenting concerns, including depression, anxiety, identity development, and relationship issues. Her specialties include working with clients experiencing racial trauma, grief and loss. Dr. Owens is also the founder of Healing Black Narratives, an initiative begun on Instagram that makes more accessible the work that she does inside the therapy room. Her commitment to issues of diversity and multiculturalism are present in her approach to clinical concerns and in her work as a diversity, equity, and inclusion trainer. She is a member of the American Group Psychotherapy Association, the American Psychological Association, and the Memphis Area Psychological Association. She earned a BA in Psychology at Texas Tech University; an MA in Clinical Psychology at University of Detroit-Mercy; and a PhD in Counseling Psychology from the University of Memphis.
---
Lipscomb Faculty 
Learn more about Lipscomb's Engage Faculty
---
Richard T. Hughes
Richard T. Hughes has worked at the intersection of religion and American culture over the course of a 45-year career, specializing in religion and American identity, religion and race in America, religion and American higher education, and the role of Christian primitivism in American life. His 17 published books include Myths America Lives By (University of Illinois Press), Christian America and the Kingdom of God (University of Illinois Press), Reviving the Ancient Faith: the Story of Churches of Christ in America (ACU Press), and How Christian Faith can Sustain the Life of the Mind (Eerdmans). Having taught at Pepperdine University, Southwest Missouri State University, Abilene Christian University and Messiah College, Dr. Hughes currently serves as scholar-in-residence in the College of Bible and Ministry at Lipscomb University in Nashville, Tennessee.
---
Claire Davidson Frederick
Claire Davidson Frederick is a Faculty Fellow in the College of Bible and Ministry at Lipscomb University and serves as program director for the ENGAGE Youth Theology Initiative. She oversees elements of planning and recruitment; coordinates course curriculum and field trips; and provides input regarding theological and academic content for the program. Frederick is a Nashville native who spent 15 years in the country music industry as a published singer/songwriter before going into ministry full time. She earned her B.A. at Rutgers University, received her M.Div. from the Hazelip School of Theology at Lipscomb University, and is a Doctor or Ministry candidate at McCormick Theological Seminary. She teaches undergraduate Bible courses and worship ministry at Lipscomb and facilitated two songwriting workshops at the Tennessee Prison for Women as part of the Lipscomb LIFE Program. She is a church planter and ministry professional with 20 years of experience leading youth camps, family ministries, retreats, and worship.
---
Robert A. Jackson Jr.
Robert A. Jackson Jr. serves the ENGAGE initiative as program consultant and teaching faculty. A gifted speaker and educator with a heart for social issues, Jackson spent nine years doing youth ministry with the Taylor Street Church of Christ in Pulaski, Tennessee. He teaches "Story of Jesus" and "Story of the Church" for Lipscomb University and currently serves as an elder with the Maury Hills Church. Jackson graduated with honors from Alabama A&M University in 2005 and received his Master of Divinity degree from the Hazelip School of Theology at Lipscomb in 2019. Jackson also works as an information technology specialist at Maury Regional Medical Center in Columbia, Tennessee. He and his wife Tiffany are the proud parents of two young daughters.
---
Aerial Ellis
A rising leader within the communications profession, Aerial Ellis is an entrepreneur, educator and dedicated advocate of improving diversity, equity and inclusion within public relations. Dr. Ellis teaches courses in public relations, strategic planning, cross-cultural communication and leadership in Lipscomb University's Department of Communication and Journalism. She also serves as teaching faculty for the ENGAGE initiative. Recently Dr. Ellis was elected to serve as President of the PRSA Foundation, a charity that supports outreach to diverse students in order to prepare them for a career in public relations. A native of Memphis, Aerial has a bachelor's degree from Tennessee State University and a master's degree from Middle Tennessee State University - both in communication/ journalism; holds a certification in workforce diversity and inclusion from UCLA and the National Organization for Workforce Diversity; and holds a doctoral degree from the Global Executive Doctor of Education program at the University of Southern California.
---
Rob Touchstone
Rob Touchstone learned to be an entrepreneur while finding and selling golfballs as a kid growing up near a golf course in Marietta, Ga. He has a passion for empowering marginalized communities and believes that one of the most effective ways to address local and global needs is through business as mission. Touchstone wrote the vision for and co-founded The Well Coffeehouse in 2012 as a social enterprise that turns profits into hope for those in need. He received the NASBA Center for the Public Trust Making a Difference Award in 2017, was named Nashville's Business Innovator of the Year in 2016, and awarded the Mary Morris Award For Exemplary Service in 2015. Touchstone is the creator and Director of the Center for Business As Mission where he teaches and mentors students to think missionally about business and entrepreneurship. He earned a Master of Divinity from Lipscomb and served students for 16 years as a youth minister. Touchstone says his greatest blessing is his family. He is happily married to Aimee and they have four children.
---
Jacquelynn Day White
Jacquelynn Day White serves as adjunct faculty in both the College of Professional Studies and in the College of Bible and Ministry at Lipscomb University. She earned her B.S. in Nursing from the University of South Alabama and received both her Master of Divinity and Doctor of Ministry degrees from the Hazelip School of Theology at Lipscomb. White teaches undergraduate courses, including Luke/Acts, Spiritual Disciplines, The Story of Israel, and The Story of Jesus. She also serves as teaching faculty and Camp Nurse for the ENGAGE Youth Theology Initiative. A native of Tennessee, she currently works as a Registered Nurse in various Psychiatric settings and in Community Health Nursing. She and her husband Robert have three children and reside in Spring Hill, Tennessee. They are members of the Maury Hills Church family.