Nurture Conference
Missional (Re)Formation
Christians are restless in American culture today. And for many good reasons. As Philip Jenkins and others have shown us, the West is becoming increasingly post-Christian and global Christianity is becoming increasingly post-Western. Christian spiritual formation is now necessarily missional formation once again. This is how it was with Jesus, inaugurating the kingdom of God and training disciples; and this is how it has been in the better moments of Jesus followers since then. Gleaning from the long and rich history of Christian spirituality and the new monastic movements emerging around the world today, Evan B. Howard and others will help all of us who serve and lead Christian communities (churches, universities and parachurch organizations) discover new possibilities to this question: What are the forms of life together that will help us participate in the mission of God here and now?
About the Presenters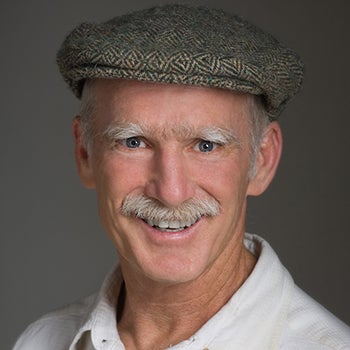 Evan B. Howard, Ph.D. is the founder and director of Spirituality Shoppe, a Center for the Study of Christian Spirituality. He is also an affiliate faculty with Fuller Theological Seminary. He is the author of "The Brazos Introduction to Christian Spirituality", "A Guide to Christian Spiritual Formation: How Scripture, Spirit, Community, and Mission Shape Our Souls" and other books and articles. He leads workshops and seminars on Christian Spirituality and enjoys living a simple life with family and animals in rural Colorado.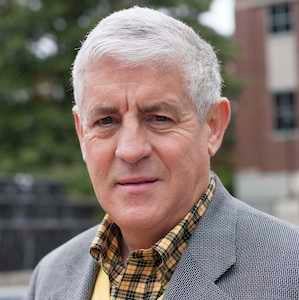 Earl Lavender, Ph.D., has taught at Lipscomb since 1991 and for the last twenty years has served as Director of Missional Studies and professor in the College of Bible & Ministry. He has led mission and education efforts on six continents. Lavender also serves as the founding director of the Institute for Christian Spirituality. He has authored and co-authored several books and articles, including "Living God's Love: an Invitation to Christian Spirituality" in 2004 with Gary Holloway. He and his wife, Rebecca, have three children and six grandchildren. Together, they have planted churches in Italy and Illinois.
About Nurture
The Nurture Conference, sponsored by Lipscomb University's Institute for Christian Spirituality, brings nationally recognized leaders in Christian spirituality to a special event featuring keynote addresses, workshops, and a luncheon. Previous speakers include Randy Harris, Gordon T. Smith, Glandion Carney, Gary Moon, Chris Webb, John Ortberg, and Terry Wardle.
Our full-day conference each year features three main sessions by keynote speakers, a variety of workshop offerings, and optional private Soul Care appointments, designed to be personally renewing and centered on prayer and discernment. 
Schedule
Session
Time
Place
Friday – March 8, 2019
 
 
Registration
5-7 p.m.
Ezell 301
Welcome and Orientation, Kris Miller
7-7:15 p.m.
Ezell 301
Worship led by Randy Gill
7:15-7:30 p.m.
Ezell 301
Main Session 1:
Evan Howard, "The Whole Gospel: My Six Conversions"
7:30-8:15 p.m.
Ezell 301
Worship and Response
8:15-8:30 p.m.
Ezell 301
Saturday – March 9, 2019
 
 
Opening
9 a.m.
Ezell 301
Main Session 2:
Evan Howard, "Spiritual Formation and Mission"
9:15-10 a.m.
Ezell 301
Main Session 3:
Evan Howard, "Missional Forms of Life"
10:15-11 a.m.
Ezell 301
Main Session 4:
Q&A with Evan Howard
11:15 a.m. to noon
Ezell 301
Lunch
Noon to 1:30 p.m.
Bennett Campus Center
Workshops and Soul Care Appointments
1:30-2:30 p.m.
See below
Main Session 5:
Earl Lavender, "A Call to Missional Formation"
2:45-3:30 p.m.
Ezell 301
Worship and Response
3:30-3:45 p.m.
Ezell 301
Blessing and Dismissal
3:45 p.m.
Ezell 301