The Lipscomb University Health Sciences Center (LUHSC) encompasses the delivery of health sciences education, research and community engagement.
Education
Health sciences education is a major component of Lipscomb's academic program. Currently, more than 650 students in 14 undergraduate, graduate and doctoral programs are preparing for health sciences professions. 
College of Pharmacy
Rooted in the Christian faith, our experienced faculty are committed to developing pharmacists who not only know how to execute in their field but see a deeper level of caring as essential to their work and the communities they serve. We'll equip you to be a lifelong expert in the safe and effective use of medicines and to be a respected member of health care teams. Let us holistically prepare you to take on that responsibility — academically, professionally and personally.
College of Pharmacy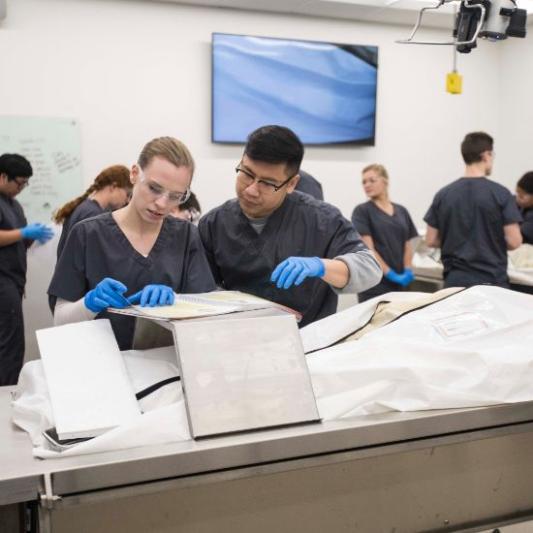 College of Health Sciences
In today's health care industry, the needs of patients are evolving and changing and the amount of technological advancements impacting health care is increasing. More than ever, we need people in health management and administrative positions who know how to apply knowledge to rapidly changing situations and establish themselves as valuable, innovative leaders in the industry.
College of Health Sciences
Faculty Research
Lipscomb faculty are shaping the future of health care through research that creates knowledge and solves problems. Learn more about the major areas of research happening at Lipscomb and the faculty who are driving these efforts.