Physician assistants play important role in health care
Kim Chaudoin |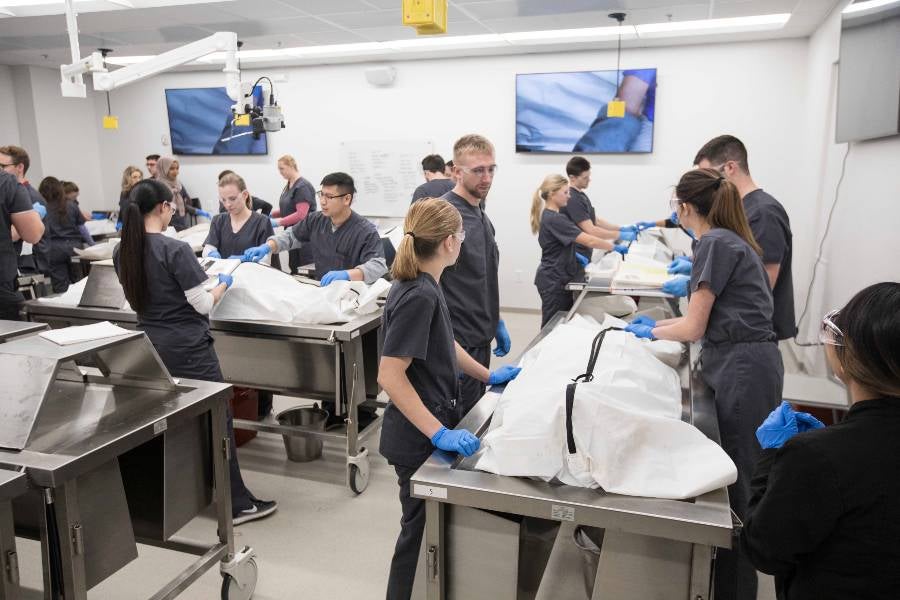 With the need for health care professionals increasing, physician assistants (PAs) are in demand now more than ever. 
PAs are medical professionals who diagnose illness, develop and manage treatment plans, prescribe medications, and may serve as a patient's principal health care provider.
"The beauty of the profession is how versatile it is," says Matt Steidl, interim director of Lipscomb's School of Physician Assistant Studies and assistant professor. "With extensive medical training, PAs are versatile and collaborative. They practice in every state and in every medical setting and specialty, improving healthcare access and quality. They have been referred to as the pluripotent stem cells of health professions because of their versatility and adaptability."
They are also trusted health care providers. 
"PAs provide greater access to healthcare, and improve patient health outcomes," says Steidl. "PAs have more than 400 million patient interactions every year."
Steidl says there is a great need for physicians with the aging of the Baby Boomers and longer life expectancies, but there are not enough to meet that demand. But PAs are helping fill that gap.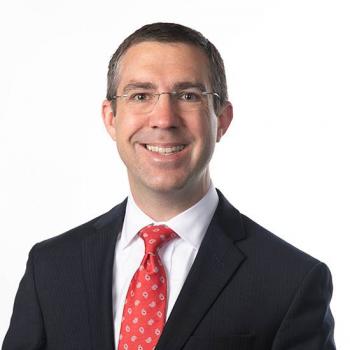 "When there is a need in health care, PAs are flexible and can fit those needs. They are so important and vital in health care systems," explains Steidl. "That's why a growing number of people who want a career in health care are choosing this profession."
PAs are educated at the master's degree level. According to the American Academy of PAs, most PA programs are approximately 27 months and include classroom instruction and more than 2,000 hours of clinical rotations. PAs enter a job market with a national 99.4 percent placement rate. As of December 31, 2020, there were 148,560 Certified PAs in the U.S. according to the National Commission on Certification of PAs. Between 2016 and 2020 the PA profession grew 28.6% and remains one of the fastest growing professions in the country. 
In fall 2018, Lipscomb's School of Physician Assistant Studies enrolled its first cohort in its Master of Physician Assistant Studies program. The school, launched in 2017, was the second PA program in Middle Tennessee. In December, the first cohort graduated from the program as the first Lipscomb PAs.  
Housed in the College of Pharmacy & Health Sciences, Lipscomb offers a 27-month interprofessional education, extensive hands-on clinical opportunities and exposure to modern technology, all of which are crucial to becoming an integral part of the health care team. Students engage in seven semesters of study, which are broken into a 15-month didactic phase and a 12-month clinical phase. Students in the PA program are immersed in other health care disciplines at Lipscomb including: nursing, pharmacy, dietetics, exercise science and nutrition.  With local partnerships including Vanderbilt Medical Center, Meharry Medical College, Heritage Medical Associates, HCA and Sarah Cannon, Lipscomb's PA program will not only prepare students for a number of career areas that best match their professional calling, its rigorous curriculum, faith integration and small class sizes will set them apart from the rest.  
"Our program provides students an excellent education and medical training in the program," says Steidl. "But what sets our program apart from others is that our students are also learning to serve patients with compassionate care. We want to instill in our students that they are not just serving others because it is their job, but to view it as a calling and their patients as children of God."
Learn more about Lipscomb's School of Physician Assistant Studies.