Information Security, Information Technology programs receive ABET accreditation
Lipscomb is leading the way in information technology and information security education.
Kim Chaudoin |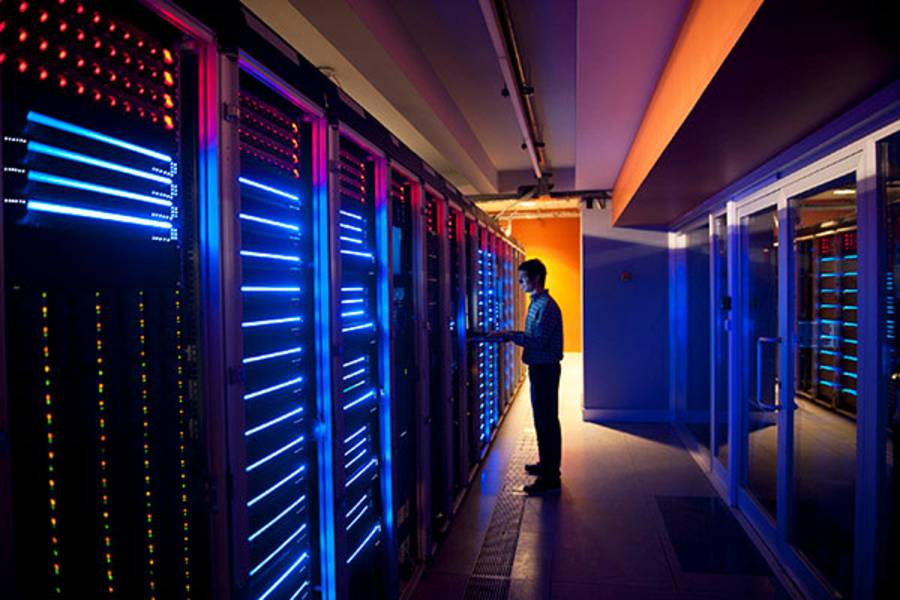 The Lipscomb University College of Computing & Technology Bachelor of Science degree programs in Information Security and Information Technology have been accredited by the Computing Accreditation Commission of ABET, the recognized accreditor of college and university programs in applied science, computing, engineering and engineering technology.
ABET accreditation provides assurance that a college or university program meets the quality standards of the profession for which that program prepares graduates.
"I am delighted by ABET's final statement granting accreditation to these programs. ABET accreditation is one of the most sought after recognitions by engineering and technology programs nationally and globally," said Alfa Nyandoro, associate professor and chair of the Department of Information Technologies. "This dual accreditation is testament to the quality of our programs and gives all our stakeholders, particularly our students, the assurance that our programs adhere to the highest standards in technology education and training."
"Lipscomb boasts of a long and proud history in computing and technology education," he continued. "This recognition by ABET is therefore a culmination of a relentless pursuit for excellence by everyone in the College of Computing and Technology (CCT). We are motivated and excited to build on this success as we deliver on our mission to serve, connect, and innovate. I would like to recognize and appreciate everyone in the CCT for tirelessly working towards this shared goal. Special thanks to former dean, Fortune Mhlanga, for his leadership during the accreditation process."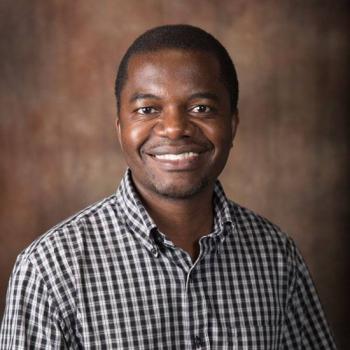 Lipscomb offers a Bachelor of Science degree in Information Security with concentrations in computer systems, game development, information technology entrepreneurship, mobile computing, system administration and web application development. Lipscomb also offers a Bachelor of Science degree in Information Technology with concentrations in game development, information technology entrepreneurship, information security, mobile computing, system administration and web application development. 
Accreditation is a voluntary, peer-review process that requires programs to undergo comprehensive, periodic evaluations. The evaluations, conducted by teams of volunteer professionals working in industry, government, academe and private practice within the ABET disciplines, focus on program curricula, faculty, facilities, institutional support and other important areas. Lipscomb's formal accreditation process began in 2018 with a request for evaluation.
"This recognition speaks to the strength of our faculty and the strength of these programs," said John Brocklebank, dean of the College of Computing & Technology. "These fields are vitally important in our communities today and we are excited to continue to grow these thriving programs and deliver them in meaningful ways to students. I appreciate the hard work of the CCT faculty and staff throughout the accreditation process."
One of the key elements of ABET accreditation is the requirement that programs continuously improve the quality of education provided. As part of this continuous improvement requirement, programs set specific, measurable goals for their students and graduates, assess their success at reaching those goals, and improve their programs based on the results of their assessment. 
In addition to providing colleges and universities with a structured mechanism to assess, evaluate and improve their programs, accreditation also helps students and their parents choose quality college programs, enables employers and graduate schools to recruit graduates they know are well-prepared. It also assists registration, licensure, and certification boards in screening applicants.
ABET is a not-for-profit organization, owned and operated by its more than 30 professional and technical member societies.  An internationally respected organization with some 2,200 volunteers, ABET has set the higher-educational standards in its fields for more than 80 years.  More information about ABET, its member societies and the evaluation criteria used to accredit programs can be found at www.abet.org. 
The College of Computing & Technology also offers the Bachelor of Science degree in Computer Science, which achieved ABET accreditation in 2017. Other undergraduate programs offered in the college are Computer Science and Math, Computational Biology, Data Analytics, Data Science, Game Development, Information Technology Management, Software Engineering and Web Application Development. At the graduate level, the college offers Master of Sciences degree programs in Data Science, Information Technology and Software Engineering. For more information about the College of Computing and Technology, visit www.lipscomb.edu/technology.
In addition to the accreditation of the College of Computing & Technology programs, Lipscomb's Raymond B. Jones College of Engineering's undergraduate programs in civil engineering, electrical and computer engineering, and mechanical engineering are also ABET accredited.