Parking and Traffic Information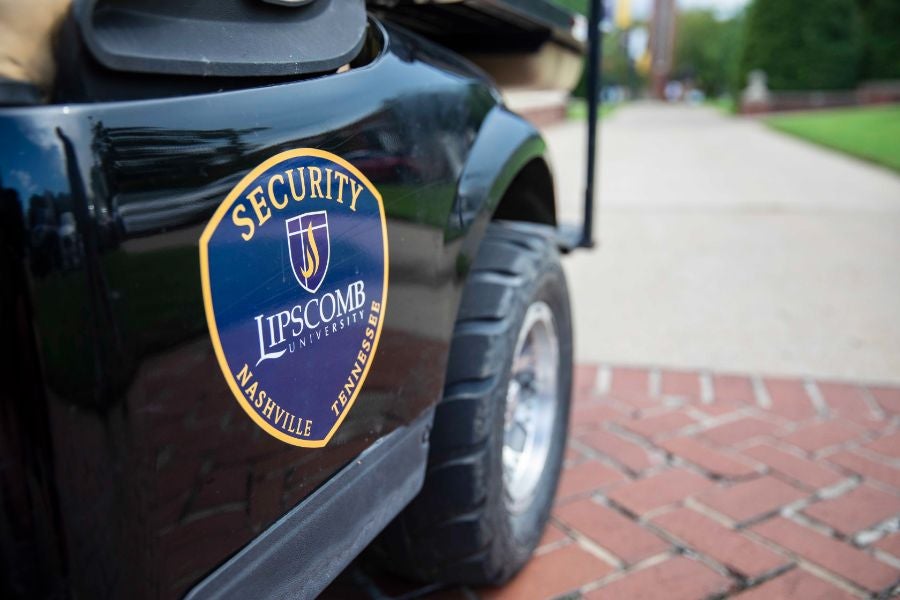 College campuses are notorious for being inaccessible and confusing when it comes to parking, but we try to simplify it for you. With the exception of spots specifically reserved with temporary or permanent signage, you can park anywhere as we do not do permit-only parking. Here are some parking options for you:
There are two parking garages near Allen Arena open to the public. One is attached to the arena, accessible from the Granny White Pike side of the campus. The other parking garage is just south of the arena next to the baseball diamond and near Ezell, accessible from the Belmont Boulevard side of the campus.
A third parking garage, located on the north side of campus by Fields Engineering Center and accessible from Belmont Boulevard, is available to the public.
The university leases parking space at the Stokes School building on Belmont just north of the traffic light at Glen Echo.
Parking spaces around Lipscomb Academy are also open to you when the academy is not in session.
The athletic complex at Lealand and Caldwell Lane, about three blocks from campus, has parking available. However, keep in mind shuttles are not always provided. When shuttles are running, signage at the edges of campus alerts you to that amenity.
If you are bringing a guest with mobility issues, you are welcome to drop them off at any location before you park elsewhere. Be vigilant; pedestrians have absolute right of way anywhere on campus, and you may not leave an automobile running unattended.
Security personnel are located throughout the area 24/7 to help, or you can call the Department of Security office any time at 615.966.7600. Campus maps are in kiosks at most campus entry points. If you have an extreme medical or police emergency, call 9-1-1.
Download Lipscomb's parking and traffic regulations below.