Women of the Tennessee Supreme Court
Monday, February 10, 2020 6:00 PM-8:00 PM
George Shinn Center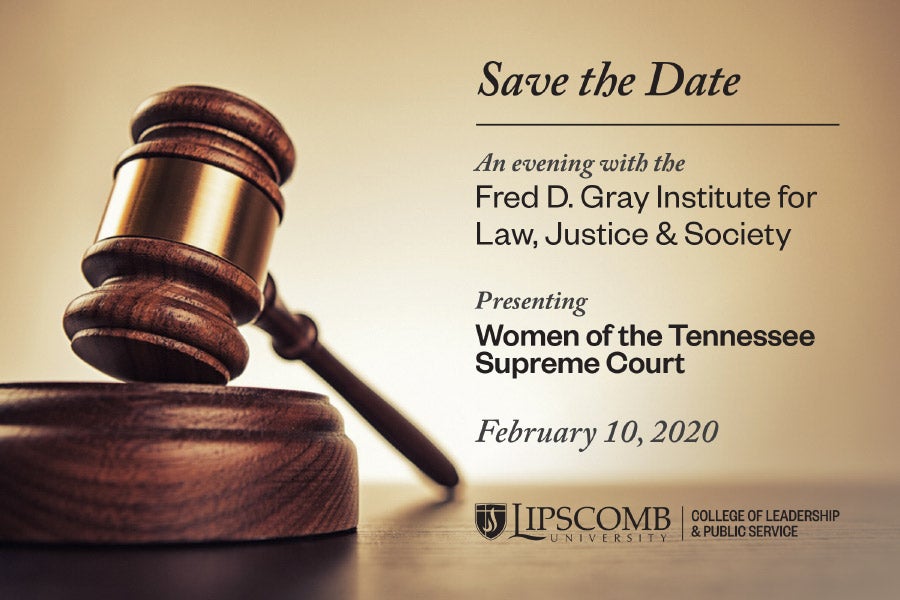 The 2020 Fred Gray Dinner will be held on February 10, 2020, in the George Shinn Center on Lipscomb University's campus. 
This event serves to bring together the community for a night of discussion centered around social, political or legal matters impacting our country. Students, alumni, staff, community partners and community leaders engage one another in dialogue over dinner, creating connections that dissolve barriers of partisanship. Proceeds from the event go toward the Fred D. Gray Scholarship, a scholarship that benefits up to four Lipscomb University students who major in Law, Justice and Society. Gray scholars make presentations at the dinner, explaining how the scholarship has aided in the pursuit of their dreams. 
In honor of 100 years of women's suffrage in Tennessee, we'll be joined by the female justices of the Tennessee Supreme Court: Justice Cornelia A. Clark, Justice Sharon G. Lee, Justice Holly Kirby, Former Justice Janice Holder and Former Justice Penny White.