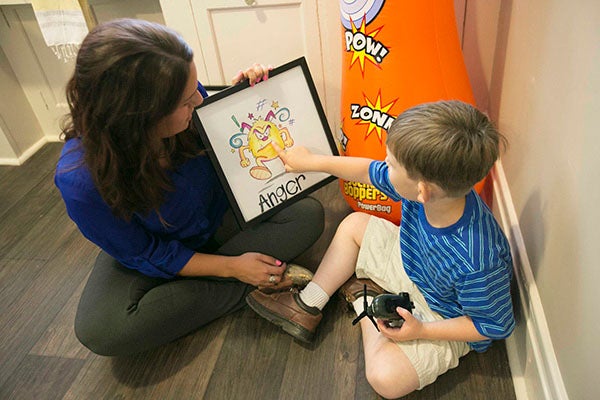 Clinical Mental Health Counseling
Networking
Both our deeply connected faculty and our experiential learning opportunities offer myriad ways for you to form relationships with leaders in the industry. These connections will serve and support you throughout your career.
Small Class Sizes
You'll have opportunities to engage in meaningful discussion, receive one-on-one faculty mentorship and ask difficult questions in our small class sizes. Plus, you'll feel supported in a tight-knit learning community.
Nashville
A big city. An even bigger opportunity. We consider Nashville an extension of our classroom, and as a leading city in many industries, that means you'll gain experience and insight you won't find anywhere else.
Career Paths
Clinical Mental Health Counselor
Clinical mental health counselors advise people who suffer from alcoholism, drug addiction, eating disorders, anxiety, or other mental or behavioral problems. They provide treatment and support to help clients heal.
Play Therapist
After becoming a licensed Clinical Mental Health Counselor or Marriage and Family Therapist, you can become a registered play therapist. A registered play therapist will use play therapy to help clients (regardless of age) find healing and achieve the growth they desire.

Alcohol & Drug Addictions Counselor & Clinical Mental Health Counselor
With our addictions specialization, you can become dual-licensed as a LADAC & CMHC. This unique perspective allows a counselors to simultaneously treat an addiction while also treating the underlying cause of the addiction. This is a highly marketable skillset that can easily transfer to helping a variety of problems, not just addiction.