Lipscomb University receives $1.8 million grant to develop integrated behavioral health and education program
Kim Chaudoin | 615.966.6494 |
Lipscomb University's Clinical Mental Health Counseling Program has been awarded a $1.8 million grant to improve mental health services in Nashville by training the behavioral health and education workforce for an integrated approach to meeting mental health needs.
The $1.8 million grant was awarded by the Health Resources and Services Administration (HRSA), an agency of the U.S. Department of Health and Human Services, which is the primary federal agency for improving health care to people who are geographically isolated, economically or medically vulnerable. The grant is the largest awarded by any organization to Lipscomb in university history.
"This grant will enable our Clinical Mental Health Counseling Program to equip professionals with the tools they need to be on the front-line of this new approach to mental health care," said Norma B. Burgess, dean of Lipscomb's College of Liberal Arts & Sciences, which houses the program. "I am particularly thankful that through this grant,  many in the Nashville community will have access to counseling services that they would otherwise not have available to them."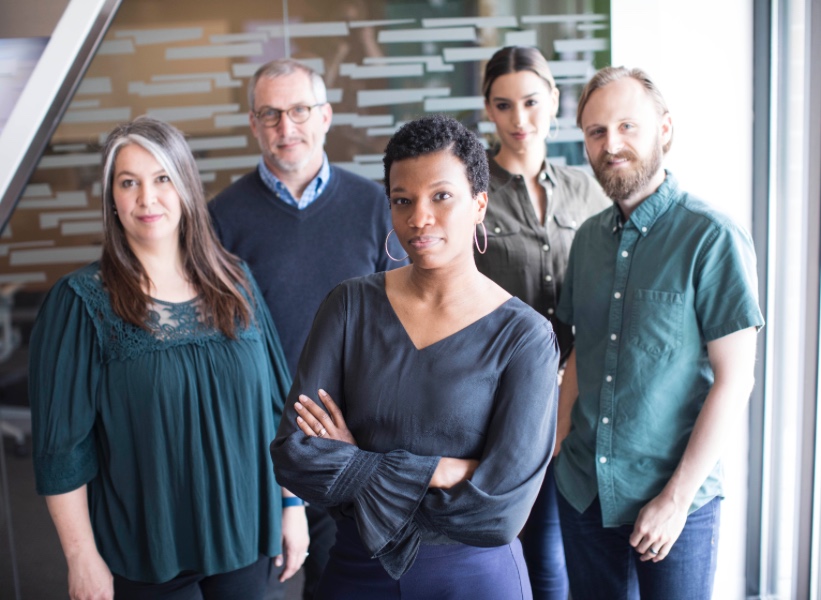 The grant was awarded to a project proposed by Douglas Ribeiro, assistant professor of psychology, counseling and family science. The project, "Improving Mental Health Services through Integrative Care Opportunities in Nashville, Tennessee," will address the unmet mental health needs among the medically underserved populations in the city with a particular emphasis on advancing services available to immigrant populations and residents whose primary language is not English.
"When someone has a need, particularly in the underserved populations, they often go to their primary care physician first," said Ribeiro. "With an integrated approach to health care, we can provide services to meet medical and mental health needs. By integrating counselors into the traditional primary care physician offices, the counselor and the physician can collaborate on-site about how to best serve the patient and to provide the needed care right away."
Lipscomb's grant is part of the HRSA's Behavioral Health Workforce Education and Training (BHWET) Program, which develops and expands the behavioral health workforce serving populations across the lifespan, including in rural and medically underserved areas. BHWET places special emphasis on establishing or expanding internships or field placement programs in behavioral health that include interdisciplinary training for students/interns, faculty and field supervisors to provide quality behavioral health services to communities in need.
"Through grants such as the one we have been awarded, HRSA is trying to equip practitioners to be competent in an integrated model of health care including mental and physical health," said Jake Morris, director of clinical mental health counseling in Lipscomb's College of Liberal Arts & Sciences. "This is not only a way for them to provide better services but to do that in a more efficient and cost-effective way by treating these needs in one place. Our students will not just graduate with a top-quality, cutting-edge multidisciplinary education, but they will also be equipped to do the next big thing.
With the funds provided through the grant, which are disbursed over four years, Lipscomb's graduate Clinical Mental Health Counseling program will establish the Lipscomb Initiative for Behavior and Health Integration, that will develop interdisciplinary training through a partnership between its Clinical Mental Health Counseling program, its Marriage and Family Therapy program and its College of Pharmacy & Health Sciences.
Ribeiro said another goal of the program is to develop additional community partners to provide opportunities for interns to be placed within those organizations and to recruit 30 students each year for the four years of the grant funding from Lipscomb's clinical mental health counseling program to serve in those internship placements that provide integrative health care services to medically underserved populations in Nashville. Through these internships, each student will work for about 600 hours at their service partner organization spending about 240 face-to-face hours with clients.
"When you multiply that by 30 students who will be placed in internships each year, that's about 7,200 hours each year that our students will spend in serving the underserved residents of Nashville," said Ribeiro. "I am excited for the new levels of collaboration between disciplines as we equip students for this new approach to mental health care. But at the end of the day, what pleases me most is that we are reaching numerous people who wouldn't have the resources to find a counselor without this program."
Recruited students who complete their internships will receive a one-time $10,000 stipend for living expenses.
In addition, Ribeiro said the grant will also provide for the development of job placement, career development and networking services for clinical mental health counseling graduates to increase the retention of behavioral health providers employed and serving in medically underserved populations in the Nashville area.
Lipscomb University's Department of Psychology, Counseling and Family Science offers undergraduate programs in psychology and family science as well as graduate programs in clinical mental health counseling, psychology and marriage and family therapy.
Want to know more? Visit www.lipscomb.edu/psychology.