Lipscomb's play therapy program offers unique opportunity for counselors, mental health practitioners
Play therapy helps children express feelings, find healing
Kim Chaudoin |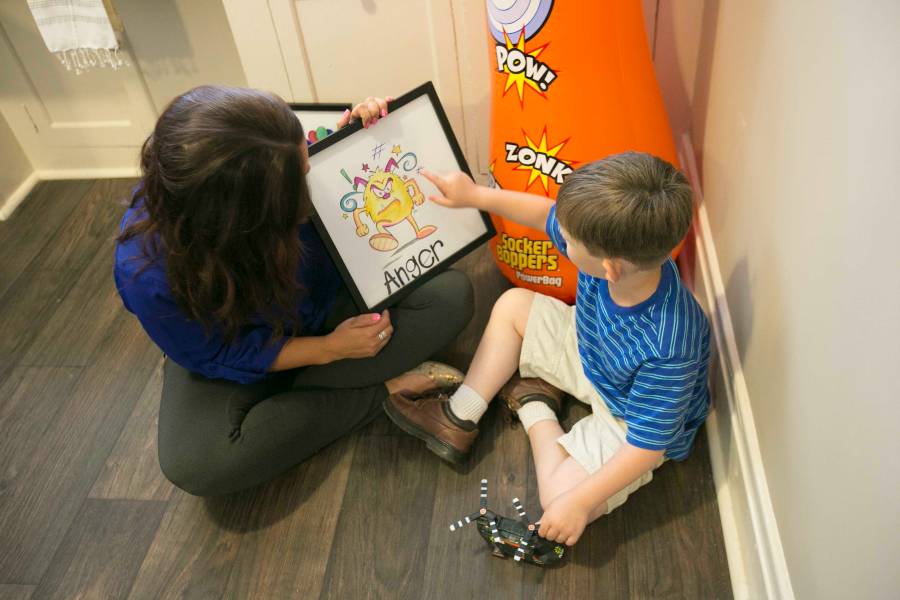 When adults endure challenging situations in life, it can sometimes be difficult to articulate what is going through their minds when sharing their circumstances with others in conversation or with a professional counselor.  
Now, imagine going through a difficult life situation as a child and trying to express those feelings without the context of an adult's experience and knowledge. 
"Sometimes, it's very difficult to wrap words around painful experiences for adults, too. Sometimes, it's impossible. So play therapy offers a creative way to deeply healing work," says Denis' Thomas, associate professor of psychology and counseling at Lipscomb. 
Lipscomb's Department of Psychology, Counseling, & Family Science is looking to make a difference in these moments by preparing practitioners and counselors in training through specialized training, clinical experiences, and supervision through its graduate clinical mental health counseling degree specialization in play therapy.  
One of the few graduate programs in the nation to offer a play therapy specialization, Lipscomb offers a nine-hour track structured to help students gain knowledge, experience and practical application of play therapy and expressive arts techniques. This specialization does not require additional coursework when completed as part of Lipscomb's CACREP accredited master's degree in clinical mental health counseling.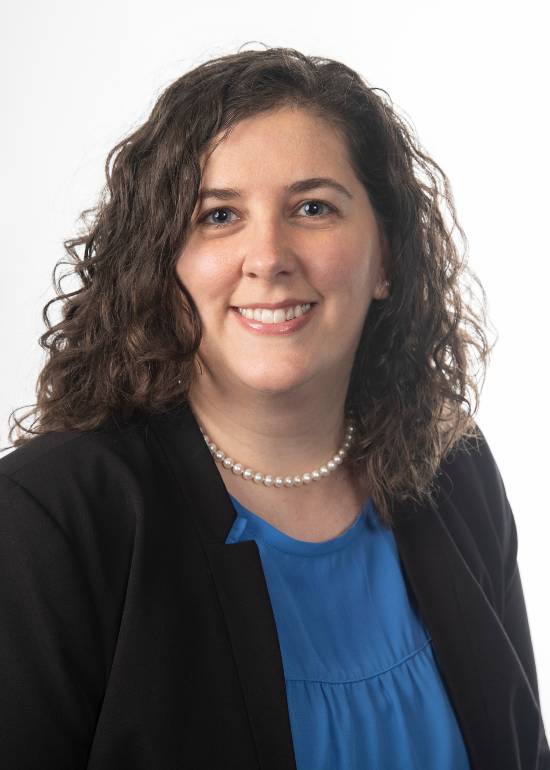 "There are a number of graduate programs that offer a course or two in play therapy, but Lipscomb offers the only play therapy specialization in Tennessee and one of the few in the country that offers such an in-depth concentration," explains Kasie Lee, director of Lipscomb's Center for Play Therapy and Expressive Arts and assistant professor. "Our program offers intensive, in-depth training and is equipping our graduates with the tools they need to make an impact in communities across the nation. The more practitioners we prepare for the workforce, the more people we are helping."
Play therapy is an empirically grounded therapeutic approach where clients use the natural medium of play and toys as tools to express themselves. As children's experiences and knowledge are often communicated through play, it becomes an important vehicle for them to know and accept themselves and others. 
The Association for Play Therapy defines play therapy as "the systematic use of a theoretical model to establish an interpersonal process wherein trained play therapists use the therapeutic powers of play to help clients prevent or resolve psychosocial difficulties and achieve optimal growth and development." Although play therapy is specifically targeted for children ages 3-12, it can be therapeutic for people of all ages. 
As part of the specialization program, students have the opportunity to serve in internships throughout Nashville and on campus in the Lipscomb University Counseling Center.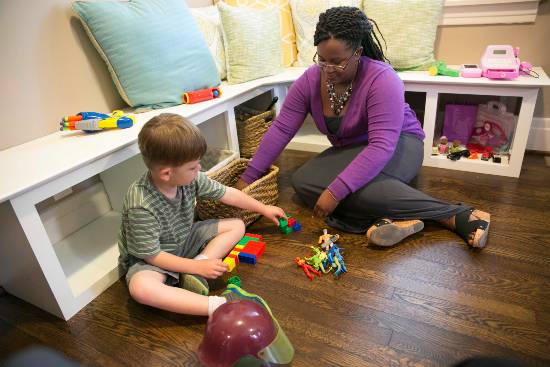 Lipscomb's Center for Play Therapy and Expressive Arts, was founded in 2015 and continues to be the only Approved Center of Play Therapy Education in Tennessee and one of only 31 such centers in the world. According to the Association of Play Therapy, centers such as Lipscomb's are designated to generate more play therapy research, peer-reviewed publications, instruction, and supervised clinical experiences at universities. 
"We are fortunate to have the Center for Play Therapy and Expressive Arts at Lipscomb as it provides an opportunity on our own campus for practitioners and counselors in training to experience quality experiential education, competent supervision and opportunities for research. That is one of the components that makes Lipscomb's program unique." 
Each year Lipscomb's center offers Introduction to Play Therapy workshops for current students and postgraduate mental health professionals. The workshops are highly experiential allowing participants to be part of partner practice play sessions that mirror the therapeutic process from rapport-building to completion. Workshops also provide participants the opportunity to assemble a mobile play therapy kit; discuss child-centered play therapy and philosophy in counseling children, adolescents and adults; assess toys that influence helping processes; apply an evidence-based, theoretically grounded play therapy approach to conceptualize client presentation; design an ideal playroom; and practice play therapy skills through mock counseling sessions among others. These intensive, experiential workshops are intended for current Lipscomb counseling students and those who have at least a master's degree in counseling or related field. Each workshop is 40 contact hours and is approved by the Association for Play Therapy (APT) and the National Board for Certified Counselors (NBCC).