Clinical mental health counseling program awarded accreditation
Janel Shoun-Smith |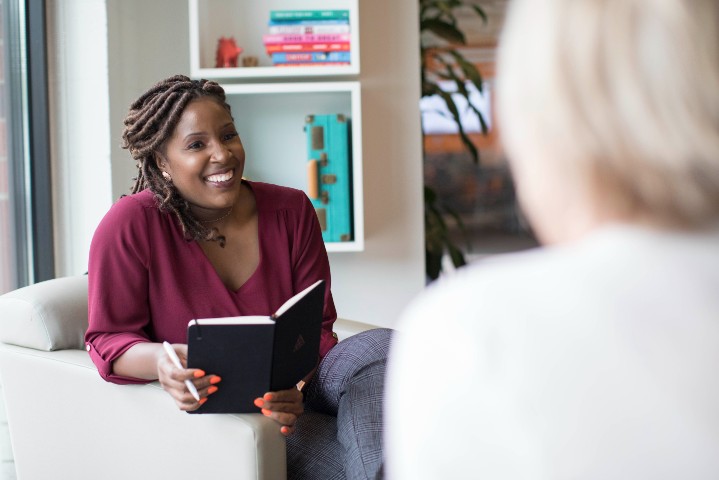 Accreditation will open career doors for clinical counseling graduates
Lipscomb University's clinical mental health counseling master's program has been accredited by the Council for Accreditation of Counseling and Related Educational Programs. This designation makes Lipscomb's program the second CACREP-accredited program in Nashville.
"This accreditation is highly respected in the industry. For example, the Veterans Administration will only hire counselors with a degree from a CACREP program and at least one state requires counselors to come from a CACREP program to be licensed, so this really opens up a lot of doors for our students," said Jake Morris, chair of the Department of Psychology and Counseling at Lipscomb.
Students who have graduated in the past year and future graduates can now indicate that they graduated from a CACREP program, he said.
Lipscomb's graduate programs in clinical mental health counseling and psychology were established in 2007. Since that time, the graduate program has grown from four faculty to 11, added a master's degree in marriage and family therapy, and increased from a handful of students to 152.
Historically, the majority of first-time applicants for CACREP accreditation receive a two-year accreditation, after which the program must undergo the re-accreditation process, Morris said.
"We are extremely excited to have earned an eight-year accreditation on the first attempt. This is a very positive endorsement of the program by the organization," Morris said. "This was a massive endeavor, taking over three years to complete and more than 2,000 pages included in our self-study. To have this success the first time out is amazing."
"In granting accreditation for the full eight years of the accreditation cycle, the board believes that the program is in substantial compliance with all CACREP Standards," states the CACREP notification letter which arrived July 16. "This is a worthy achievement and the board commends the program and its faculty for the work completed in this accreditation process."
Future plans for the psychology and counseling department include pursuing accreditation for its master's in marriage and family therapy program and launching the Lipscomb Family Therapy Center, an on-campus center that will offer mental health counseling for the community beginning this fall.
The new center will include a play therapy area, where therapists will facilitate children's play to allow them to resolve psychosocial difficulties and achieve optimal growth and development. The department now offers a graduate specialization in play therapy, the first in the state of Tennessee.
Lipscomb's program also offers the unusual opportunity for counseling students to practice their skills in a global environment, providing opportunities for them to earn six credit hours working with orphans, former child slaves and sex trafficking victims in nations such as Moldova, Kenya and Ghana. The department is also planning a trip to Brazil for undergraduate students.
The Lipscomb University Department of Psychology and Counseling offers three master's programs, a graduate certificate and the bachelor's program. It is housed within the College of Arts and Sciences.