Teaching for the world of tomorrow
Creativity, innovation, real-world experience, application, adaptability.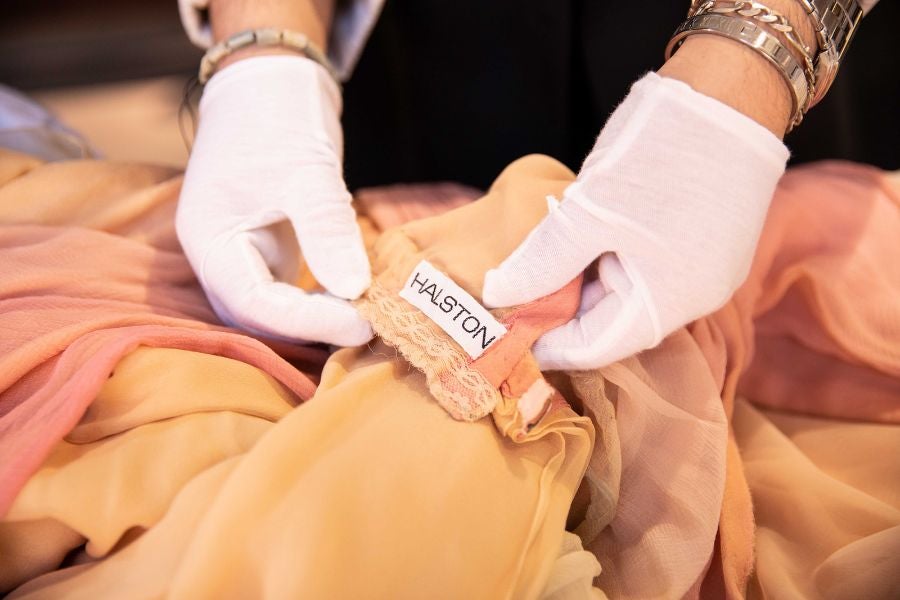 Throughout the world today are calls to move education beyond standardized tests and formulaic assessments. In order to succeed in today's working world, new adults must be able to adapt, to collaborate, to apply skills to a new situation, to innovate, say today's thought leaders.
Thus, in order to develop new curricula that go beyond memorization and fact-checking and develop these skills in the next generation, university scholars must also create, adapt, apply and innovate.
Lipscomb's faculty are answering that call on a daily basis. In 2022-23, professors' scholarly course development drew from today's popular trends, encompassed the latest learning research on Gen Z and were grounded in the skills that employers say are most in-demand today.
From famed fashion designer Halston's original patterns to in-clinic health care collaboration, from using MONOPOLY for accounting audits to practicing chemistry to "escape" the lab, innovative scholarship in effective teaching fills Lipscomb's classrooms and shapes Lipscomb's students.
Halston Collection inspires future fashion trendsetters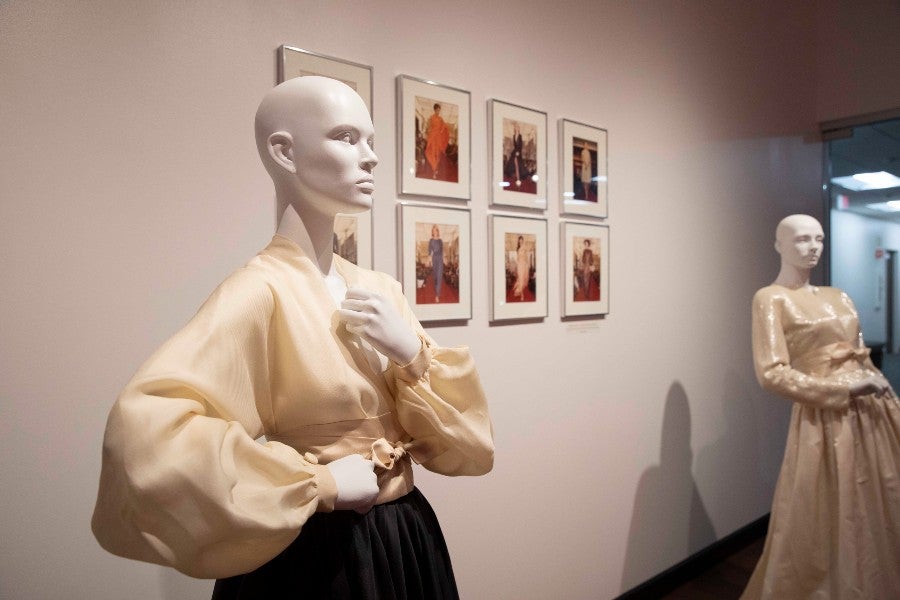 In order to become a trendsetting future fashion leader, one would do well to look to the fashion titans of the past who pioneered new trends that now are ever-present.
Lipscomb's students in the Department of Fashion and Design have the unique opportunity to ground their own future creative innovation in the work of Roy Frowick Halston, an American designer known simply as Halston, who "changed the face of women's wear as we know it," said Charlotte Poling, assistant professor in the Department of Fashion and Design.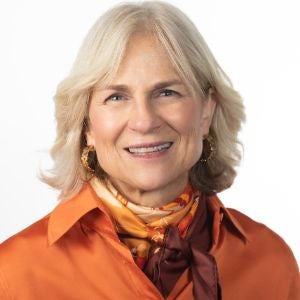 Sissy Simmons, department chair, developed the required course Design Studio with a section on fashion design that allows students to actually hold and analyze Halston's original patterns and create their own fashion designs inspired by what they can see, touch and analyze in-person.
Such hands-on learning is available thanks to the Lipscomb Halston Collection, an archive of garments, patterns and the business documents of Halston, donated to Lipscomb's fashion merchandising department by Georgette Mosbacher, president and CEO of Borghese Cosmetics in New York City. 
The collection includes more than 800 watercolor sketches, hundreds of patterns, mood boards, countless business documents and communications, photographs, press clippings and TV broadcasts, as well as more than 60 garments, including a large selection of evening dresses.
"These are original patterns that were literally drawn on; they have been sketched on; you can see Halston's handwriting on it; there are original markings on it," said Poling. "A lot of the time they have original swatches that have been pinned on.
"Most of the patterns in the collection are couture, specific to one person, such as Liza Minnelli, Kathryn Graham; all the greats that he dressed," she said. 
Halston designed the pillbox hat worn by Jackie Kennedy at President John F. Kennedy's inaugural in 1961; was the first to use print models in runway shows, a precursor to the "supermodel;" designed for Hollywood celebrities such as Liz Taylor, Lucille Ball, Lauren Bacall and Princess Grace, and was named by Gucci's Tom Ford and Donna Karan as a major influence on their style.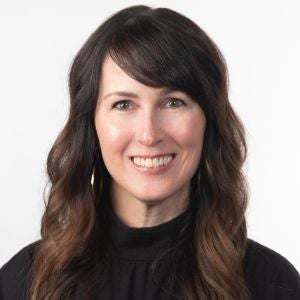 Fashion students studied the patterns in the classroom and were assigned to either recreate the historical garment or to do a modern adaptation of their own based off of the pattern. For Lipscomb's fashion week in fall 2021, fashion, art and history students came together to host an exhibit of selected pieces from the Halston collection as well as the student-designed garments inspired by Halston patterns.
"He had such innovative ways of making patterns and constructing clothes. So this exercise gave students exposure to another way of making patterns, another way of draping fabric," said Simmons. "It gave them the opportunity to see how even a very simple pattern can be made special through fabric choice and craftsmanship. That's what made his clothes special."
Until Halston hit the scene in the 1960s and '70s, women's wear was much more structural, fabrics worn close to the body and not necessarily comfortable, Poling said. "His look was soft and drapey, comfortable and glamorous," a look that has become common for today's woman, said Poling.
This spring, Poling took all that she and Simmons have learned about using the collection in the classroom to prepare a proposal about best practices for the Fashion Institute of Technology's fall conference titled Archiving Fashion Conference: Mapping Fashion Collections. The proposed panel discussion included a student who was involved in the Design Studio course Halston exercise.
In addition to being what some have called "a national treasure," Lipscomb's Halston collection promises to spur years of in-depth study among students in the business of fashion, change-making and market disruption.
Professor taps into students' desire to 'escape' chemistry lab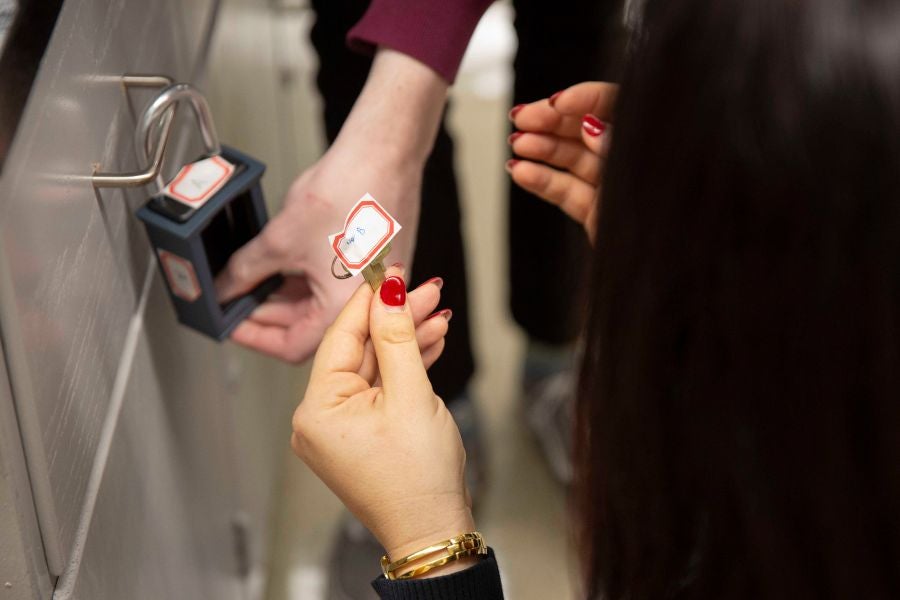 It's not uncommon for undergraduates to want to escape their chemistry lab work. At Lipscomb, many students can achieve that goal by finding a missing professor in an abandoned chocolate factory.
The final exam for the Instrumental Methods of Analysis chemistry lab, as well as other chemistry labs each semester, is an hour-long escape-room style exam that tests students' abilities to employ teamwork and practical application of skills that they have learned over the course of the semester. 
The escape room exercise was developed by Dr. Matt Vergne, associate professor in the Department of Chemistry and Biochemistry.
Students must find hidden clues and solve puzzles by using analytical instruments in the laboratory, such as a UV−vis spectrophotometer, an FTIR spectrometer, a gas chromatograph and a gas chromatograph−mass spectrometer (GCMS). The "mission" is to identify a mystery ingredient for better tasting candy in order to find instructions on how to escape and find the missing professor.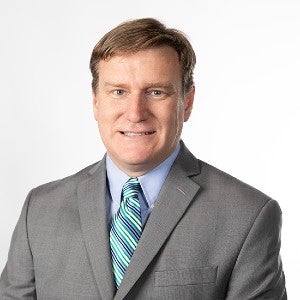 According to student surveys, participants both enjoy the lab and felt it was an effective review of the techniques they had learned, said Vergne. "Most lab practicums are really serious. This one is fun. It emphasizes the knowledge in a fun and engaging way," said one biology and biochemistry major in 2019.
The approach has not only won rave reviews from students, but it was also published in the Journal of Chemical Education in 2019. A revised article on implementation of a virtual escape room designed for remote learning was published in that same journal's edition focused on teaching during the Covid-19 pandemic in 2020 .
The virtual escape room model, which allows participants to remotely access lab instruments in other rooms, was co-written by Lipscomb chemistry Professor Dr. John Smith and chemistry Assistant Professor Dr. Ryan Bowen (BS '14).
The published article attracted quite a bit of attention with clicks fueled by five scientific blogs that wrote about the innovative model, said Vergne. In 2022,  Vergne was invited to give a presentation on using escape rooms for teaching at the "Fun-tastic Games and How to Make/Use Them" session at the Biennial Conference on Chemistry Education, attended by hundreds of chemistry professors from across the nation.
"Over the past two years, I've worked with Dr. Sarah Collier, and Dr. Sarah Graff, both assistant professors in pharmaceutical sciences, to develop an escape room exercise  for microbiology and immunology classes  in the College of Pharmacy. We surveyed the students and they thought that they learned a lot in the escape room lab and enjoyed it. We are collecting and analyzing survey data with plans to publish that data as well.
Students take their auditing skills straight to Boardwalk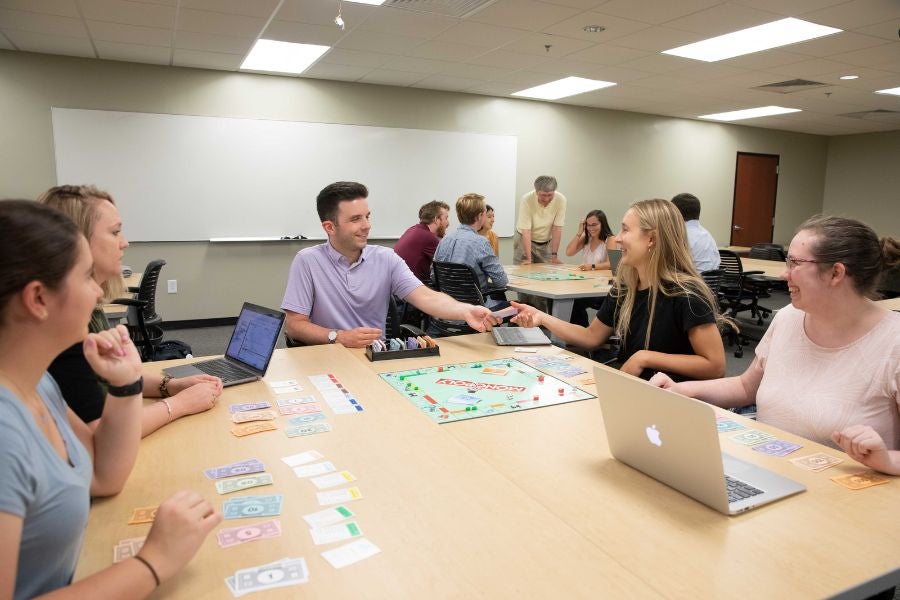 Dr. Perry Moore (BS '81), the Charles E. Frasier chair of Accountancy, sends his Master of Accountancy graduates off to Boardwalk each year with the skills they need to understand auditing in the real world, thanks to the fictional world of MONOPOLY.
Moore's simulation, which he has used in his classes for eight years, uses the Hasbro game MONOPOLY and requires students to 'record' their rolls as if they were actual business events. Moore developed a customized Excel file to record the rolls and thus produce the students' set of financial statements. Paper receipts are given when cash changes hands.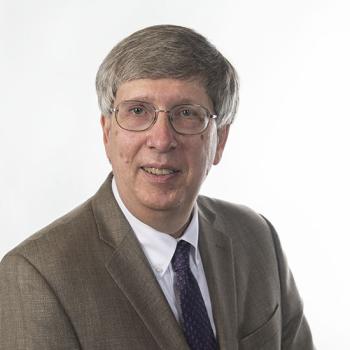 When time is called, students get their records in order. They are then audited by another student, who has to interview them, go through their records, determine whether the financial statements accurately reflect what transpired and issue an audit opinion on the financial statements.
"They learn how to examine the records, propose adjustments where warranted and communicate the results of their work to others," said Moore.
"This simulation provides a concrete example of what certain aspects of auditing look like in practice and makes it easier to conceptualize carrying out various auditing tasks," said Moore. "In a later presentation exercise, numerous students have referred to situations that come up during the MONOPOLY simulation to demonstrate auditing techniques or methods."
Perry was awarded the Mark Chain/FSA Innovation in Graduate Teaching Award by the Association for International Certified Professional Accountants for the exercise. In addition to receiving a monetary prize, Moore demonstrated the strategy at a special session of the American Accounting Association Conference on Teaching and Learning in Accounting in San Diego, California, in  July 2022.
"Auditing professors struggle to identify realistic instructional tools that have students complete actual auditing tasks. Several publicly available tools exist, but most appear contrived or based on artificial situations," said Moore. "Igniting student interest in such tools can be challenging because of the perceived lack of real-world application. Other professors have developed simulations based on MONOPOLY, but none have extended their work to auditing.
Interprofessional program produces change-making health care providers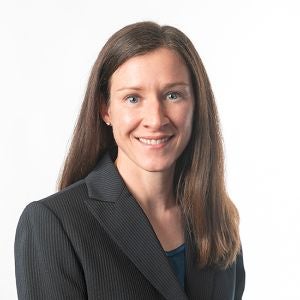 From 2010 to today, 24 Lipscomb pharmacy students per year have had the opportunity to join medical, nurse practitioner and counseling students from Vanderbilt University and social work students from the University of Tennessee to treat real-world patients as an interprofessional team.
The Vanderbilt Program in Interprofessional Learning (VPIL) places each team in local health care facilities to care for patients in areas of pediatrics, neurology, cardiology, acute walk-in care and emergency care, among others, for two years' time.
The long time period, interprofessional format and the hands-on work with patients makes the VPIL program a unique experience for Nashville's health care students, but until the last couple of years, the VPIL partners had not done an analysis of the program's overall effectiveness.
Dr. Allison Provine, associate professor of pharmacy practice, and Lipscomb's VPIL coordinator, stepped up to the plate and began collecting data in 2019.
In the second year of the program, VPIL participants collaborate to develop a specific quality improvement project (QIP) drawn from their interprofessional observations throughout the first year of the program. An on-site preceptor and faculty mentor are assigned to guide the team and ensure the project will improve patient care. The most popular types of QIPs that teams chose aimed to improve clinic processes or provide patient education, Provine said.
She analyzed all 69 QIPs completed from 2012 to 2019, surveying the preceptors, noting which projects continued to be used years later and documenting their impact on future VPIL participants and patients.  Provine and the VPIL team concluded that interprofessional teams can successfully implement quality improvement that is clinically meaningful.
"The whole team has a common goal and that focus proved to be a positive factor," said Provine. "Students are often gung ho to change the world right away, but change-makers also have to get buy-in from clinic staff. This is one of the few experiential programs providing students with the skills to understand how to make change within the challenging health care environment.
"Working with a team on a common goal like this and seeing the barriers can be just as teachable as having positive clinical results," said Provine. "It's hard to change the health care system. This program helps them see the barriers and shows students how much work and collaboration it takes to get stuff done in health care.
Provine was lead author of a paper on the VPIL program's effectiveness published in the Journal of Interprofessional Care in 2022. She also made poster presentations on her findings at the Lipscomb and Vanderbilt faculty research days. Student participants have also presented on their VPIL experience at academic conferences.
The VPIL program will enter a restructuring year in 2023-2024, so Provine is now collecting general feedback on how VPIL helped Lipscomb graduates with residency and job placement. Participant comments have been positive, especially about how the presentation and communication skills developed really "set them apart" in job interviews, and all 11 Lipscomb VPIL participants who graduated in spring 2022 received residency and a fellowship placements, said Provine. 
Lipscomb's ultimate goal for the future is to have all of its health science students participate in interprofessional and multi-university teams, coordinated by Lipscomb, she said.