New student move-in is a community effort
The campus came to life Aug. 15-16 as more than 200 volunteers helped new students move into the residence halls.
Kim Chaudoin |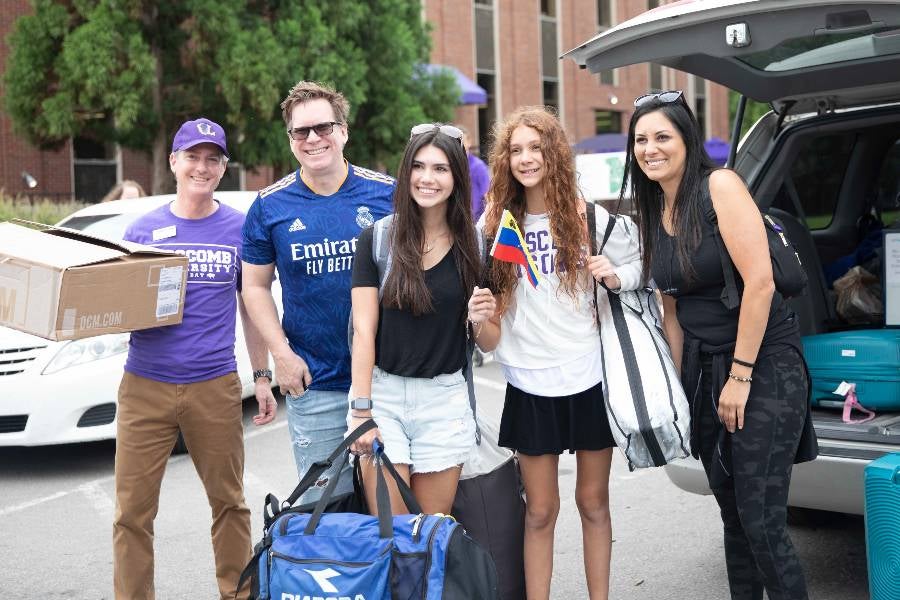 When freshmen and transfer students descended on campus Aug. 15-16 to move into their assigned residence halls, they were met by a team of volunteers composed of students, faculty, staff, alumni and members of local churches and community organizations.
More than 200 volunteers stood ready to greet new students and their families and to assist with the often daunting task of unloading cars, trucks and trailers. Often within just a few minutes, volunteers helped new students carry all of their belongings — including clothing, furniture, televisions, appliances, carpets and more — needed to make dorm rooms feel like home.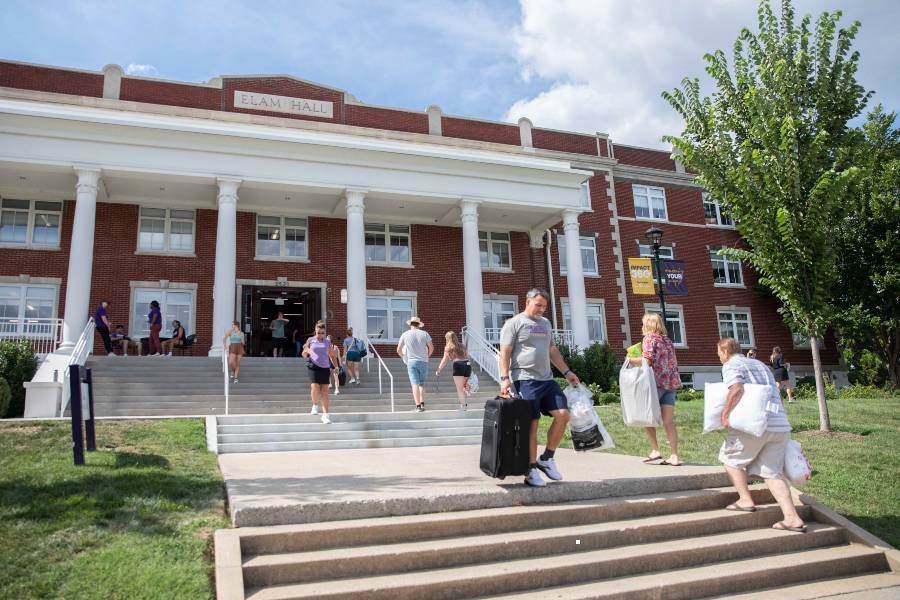 New student move-in days were coordinated by the Office of Housing and Residential Life. Each new residential student was assigned a specific day and two-hour block of time on that day to move into their dorm room. 
"Because of our amazing volunteers, our new students received first-class service as they moved all of their worldly possessions into our residence halls. So many parents commented on how quickly and most of all friendly everyone was," said Laurie Sain, dean of housing and residence life.
 "It is incredible to see members of our faculty and staff and our wonderful church and community partners come together to welcome new students and their families and guests to our campus," she continued.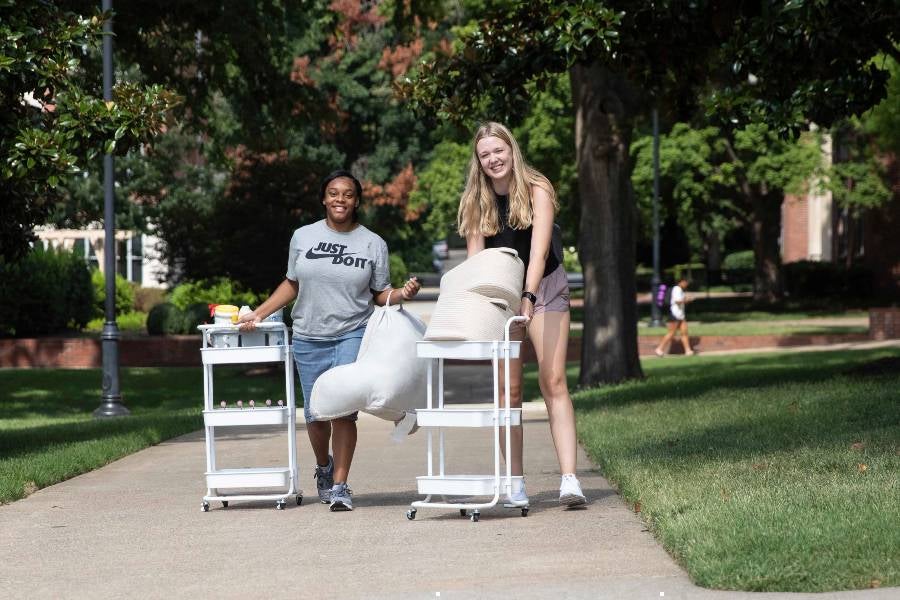 New student move-in days began QuestWeek activities, a weeklong series of events for freshmen and transfers to immerse them into the Lipscomb community and prepare them for the first day of classes on Aug. 22.
Returning upperclassmen residential students moved into the dorms Aug. 20-21.