Inauguration features prayer breakfast, formal ceremony: Day 2 in pictures
Office of Public Relations & Communications |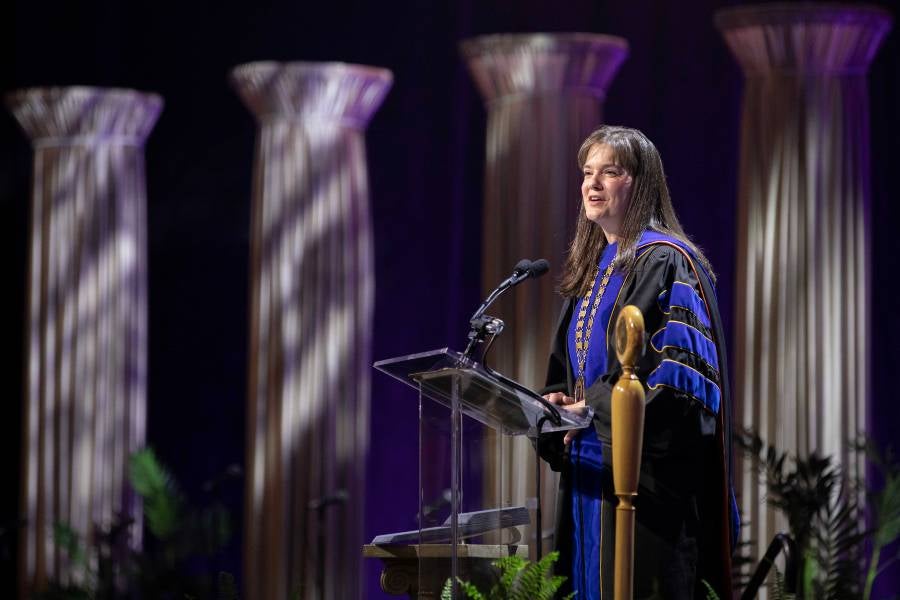 Day 2 of the celebration marking the inauguration of new Lipscomb president Candice McQueen began with a prayer breakfast and was highlighted by the formal installation ceremony. The day also included special luncheons, the campus showcase and a celebration dinner. Below are photo highlights of second day activities on March 29. 
Prayer Breakfast
The morning began with a period of blessing and prayer at a breakfast for the McQueen family, friends and guests prior to the formal ceremony. Former Tennessee Gov. Bill Haslam; trustee and minister Buddy Bell; Mark McInteer, minister of Hillsboro Church of Christ; longtime Lipscomb administrator Carl McKelvey; Scott Sager, vice president for church relations; Rita Cochran, retired Lipscomb Academy faculty member; and Sanctuary were among those who offered prayers and blessings at the breakfast.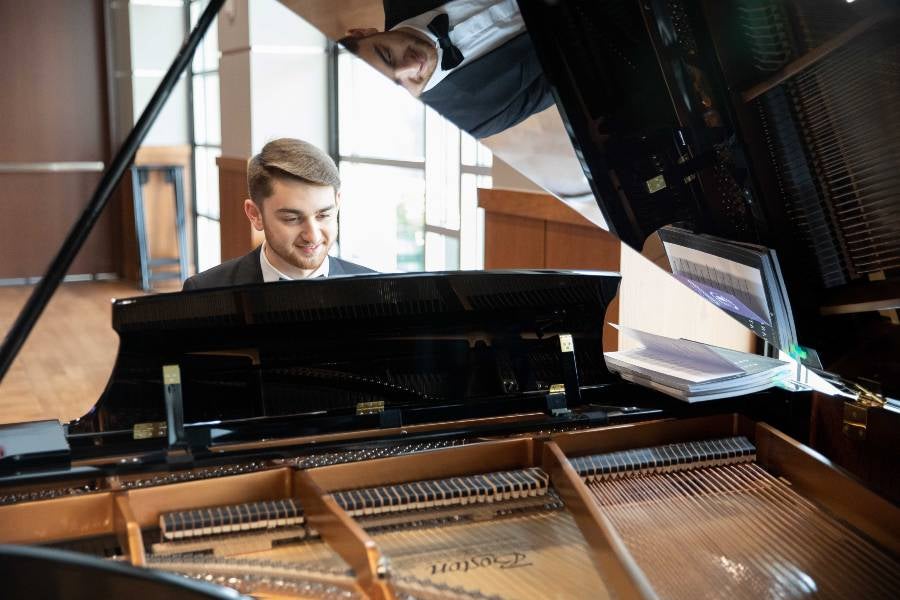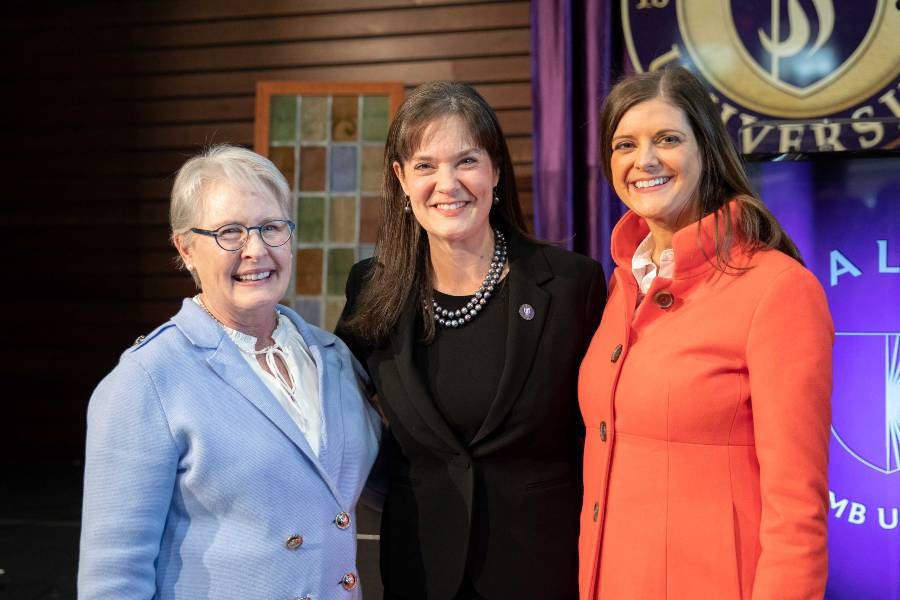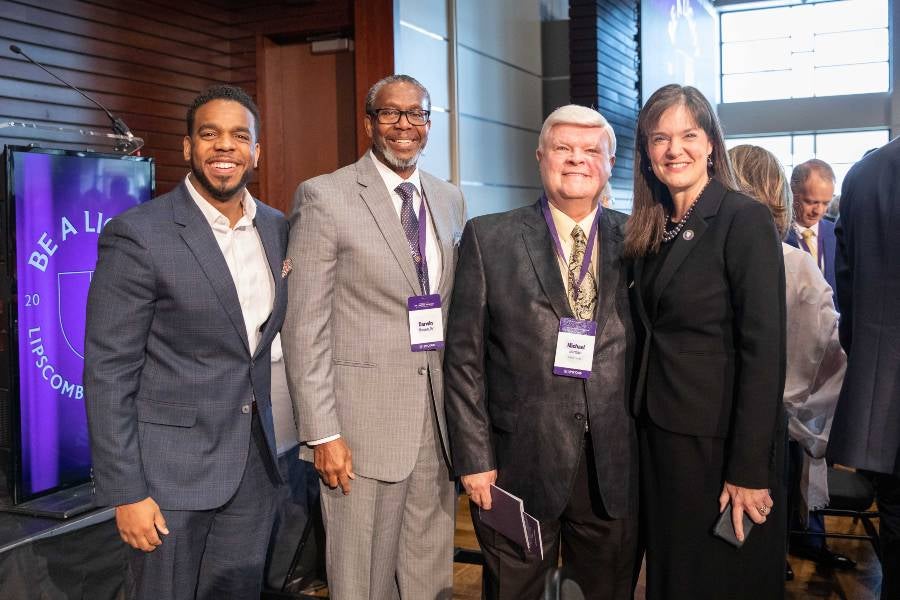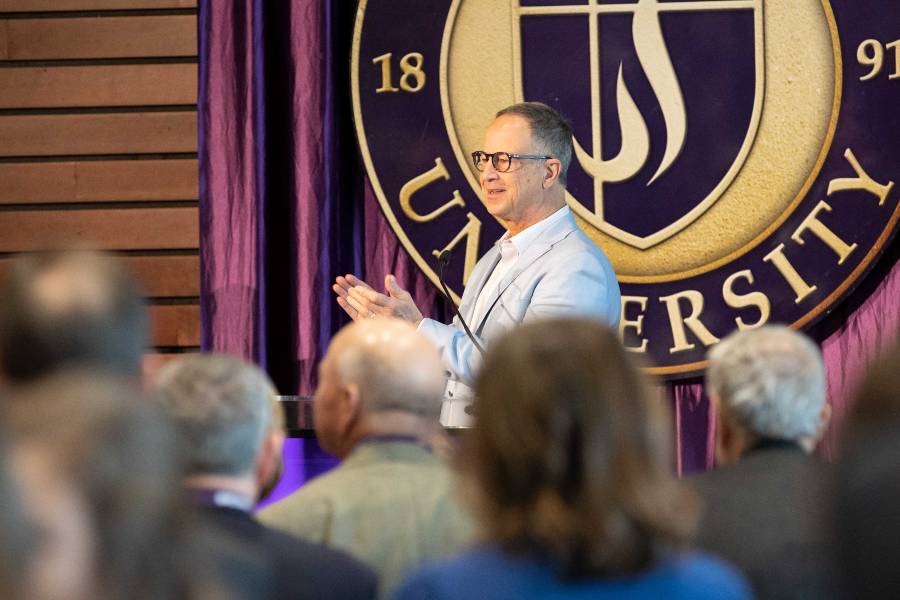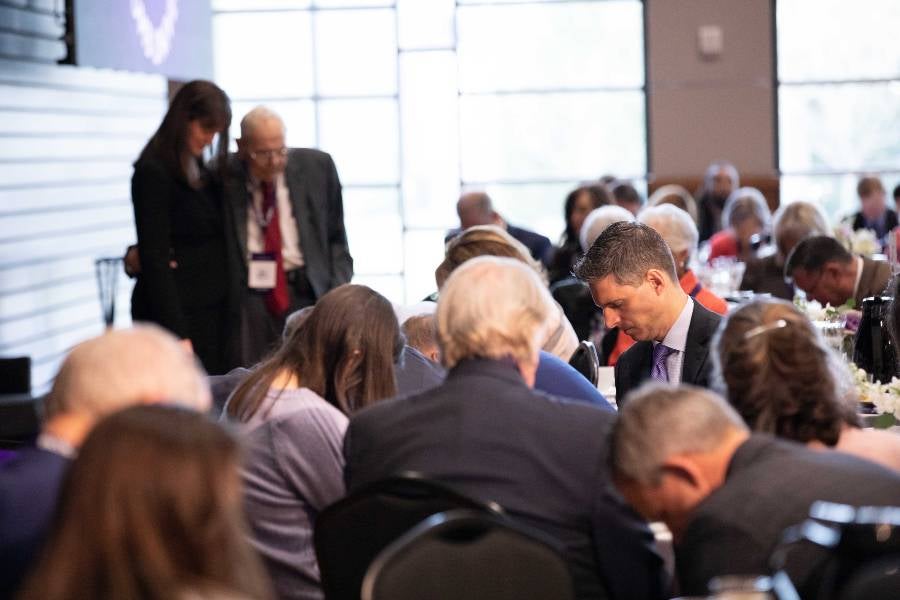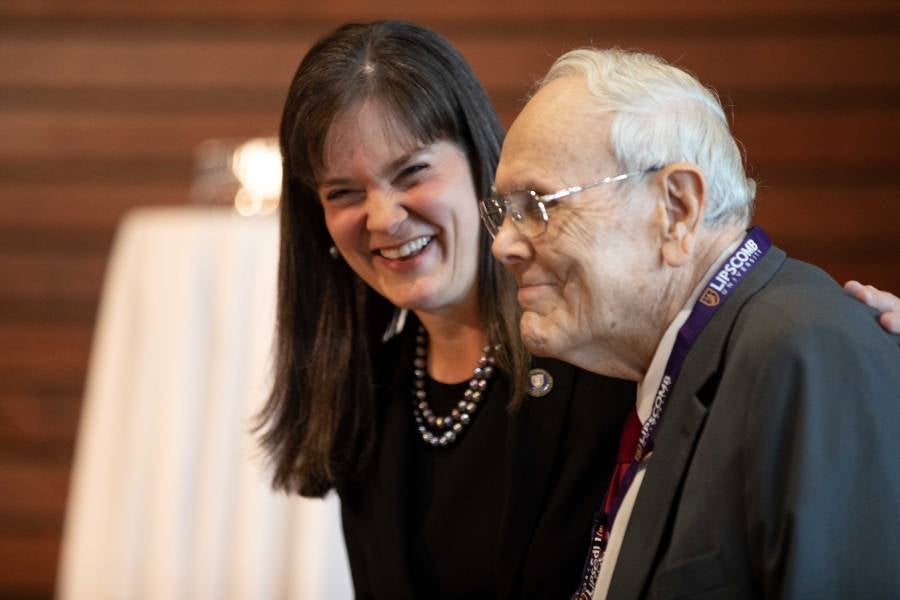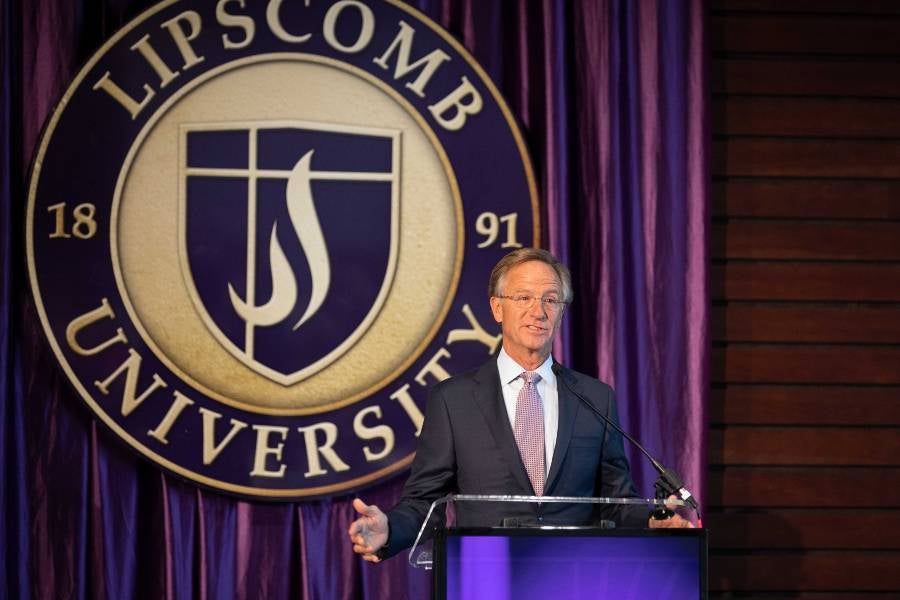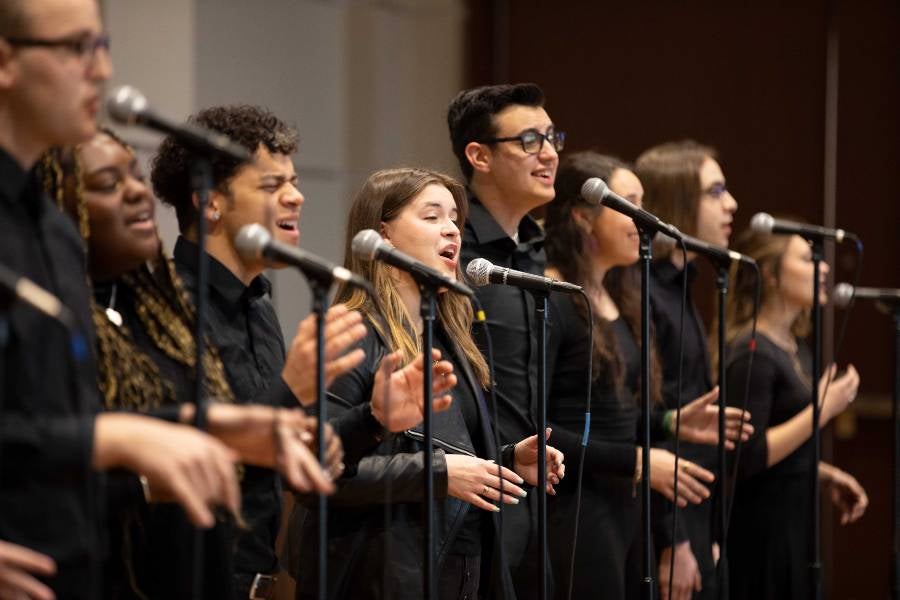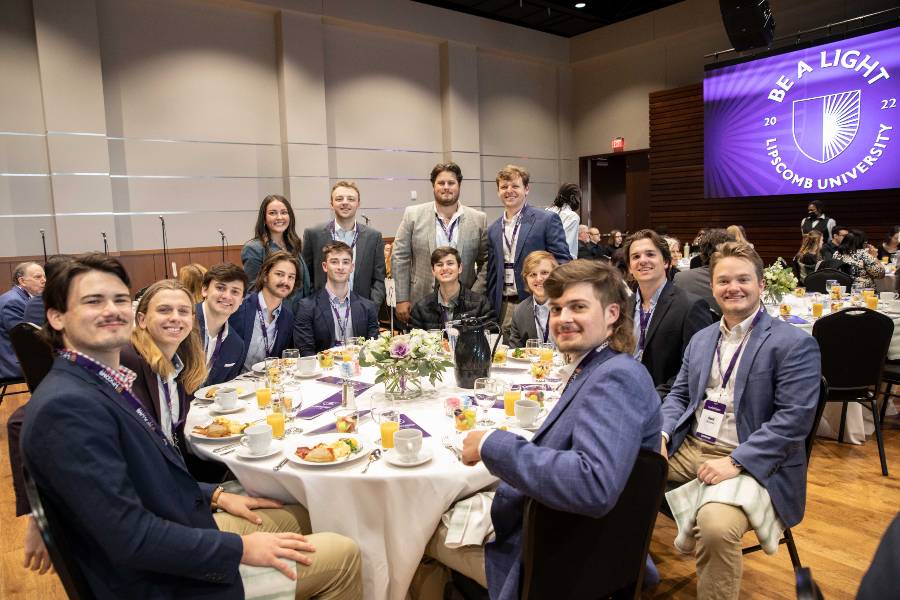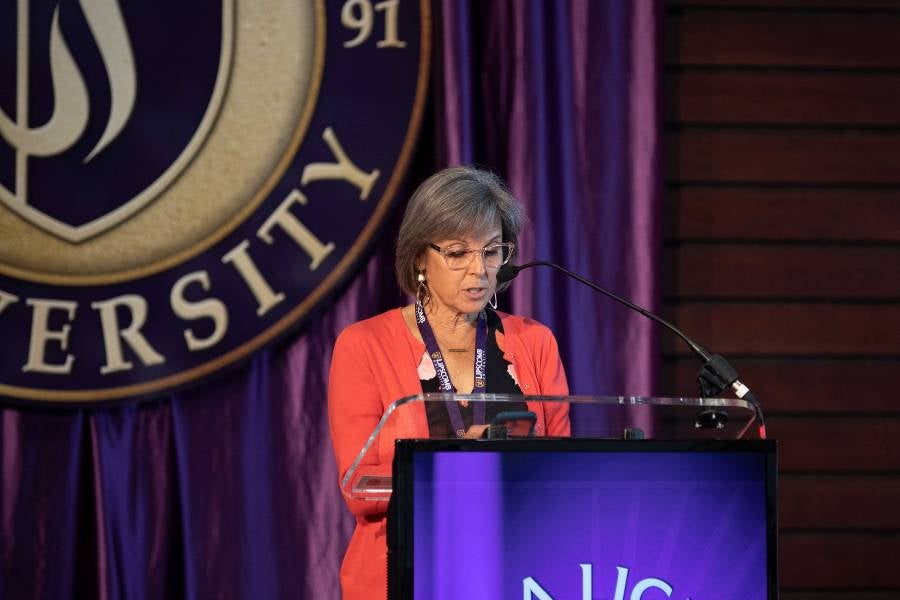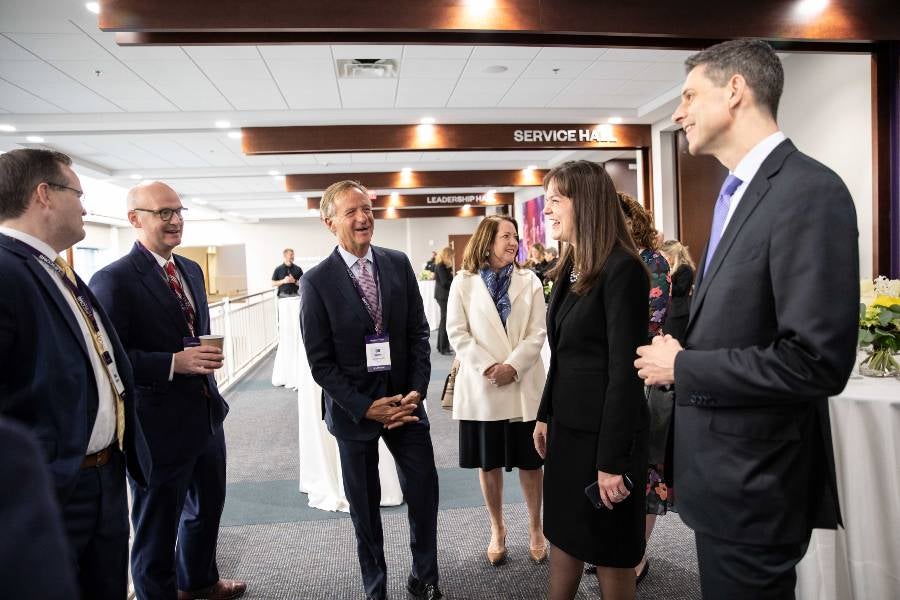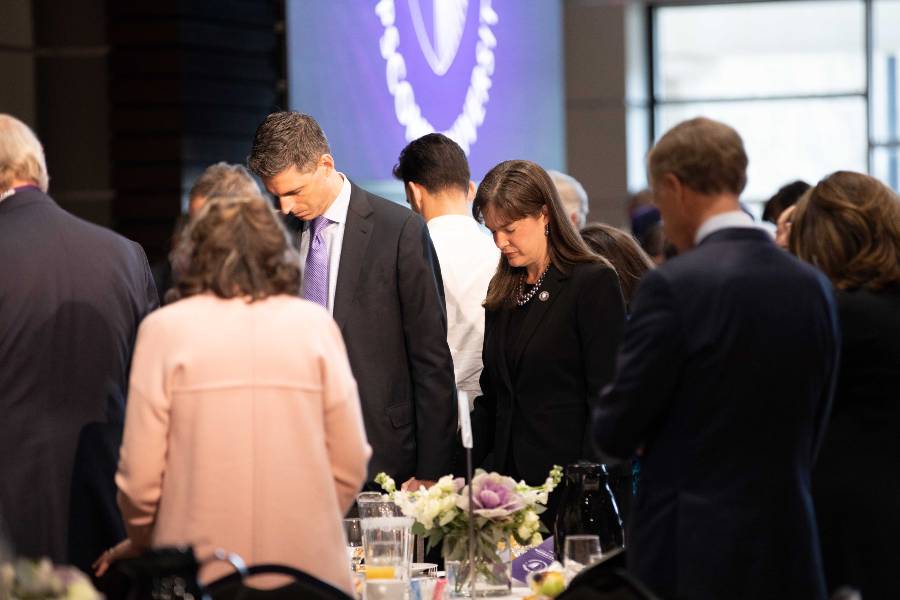 Greetings
An inauguration tradition is for colleges and universities across the country to send greetings and proclamations to new presidents. More than 50 letters and proclamations were sent to Dr. McQueen on the occasion of her inauguration as the 18th president of Lipscomb University.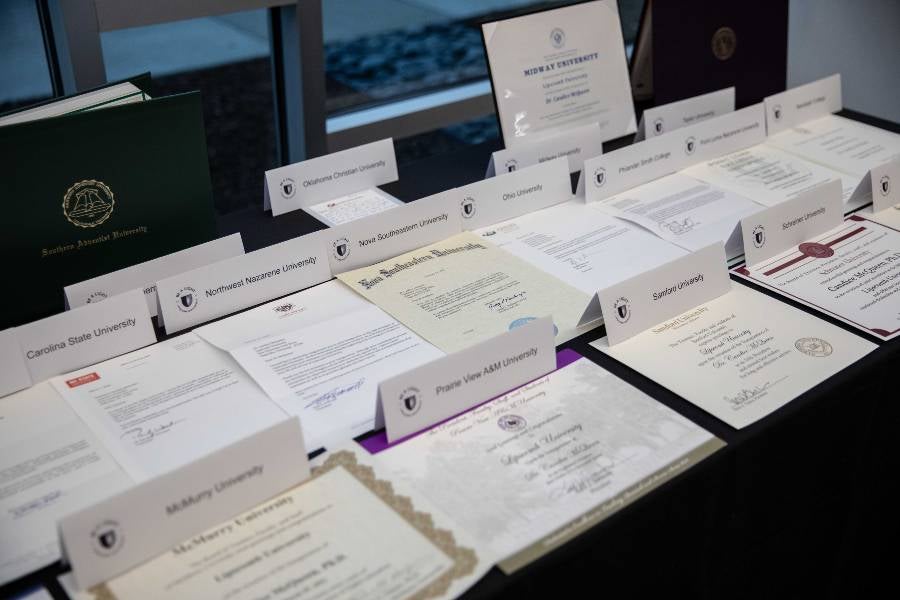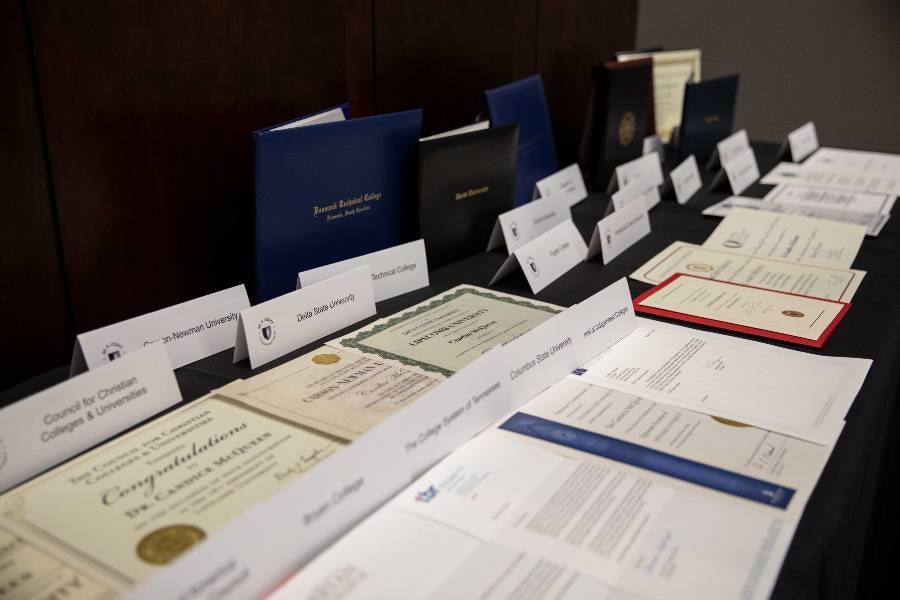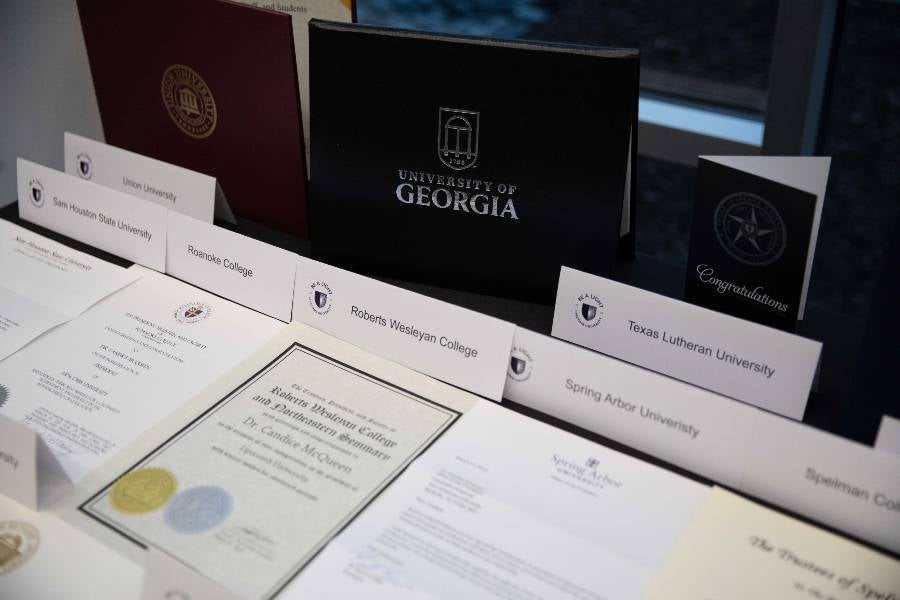 Installation Ceremony 
The highlights of the week's Inauguration celebration was the formal ceremony. More then 2,500 students, faculty, staff, alumni, donors and guests attended the ceremony which featured messages from a number of community and state leaders including Adrienne Battle, director of Metro Nashville Public Schools; Bill Lee, governor of Tennessee; Bill Haslam, governor of Tennessee, 2011-2019; Janet Ayers, president of the Ayers Foundation; John Cooper, mayor of Nashville; Camilla Benbow, the Patricia & Rodes Hart Dean of Education and Human Development at Vanderbilt's Peabody College. Delegates representing 55 colleges, universities, secondary schools, learned societies and associations were part of the processional for the ceremony. These delegates included Jimmy Cheek, chancellor emeritus, University of Tennessee-Knoxville; Paul Stumb, president, Cumberland University; Vann Newkirk, president, Fisk University; Daniel Diermeier, chancellor, Vanderbilt University; Dan Boone, president, Trevecca Nazarene University; and Sister Cecilia Anne Wanner, president, Aquinas College. The alma mater was led by entertainer Pat Boone, a 1952 Lipscomb Academy graduate who attended Lipscomb University from 1953-52, which he co-wrote with classmate Don Henley, during the ceremony.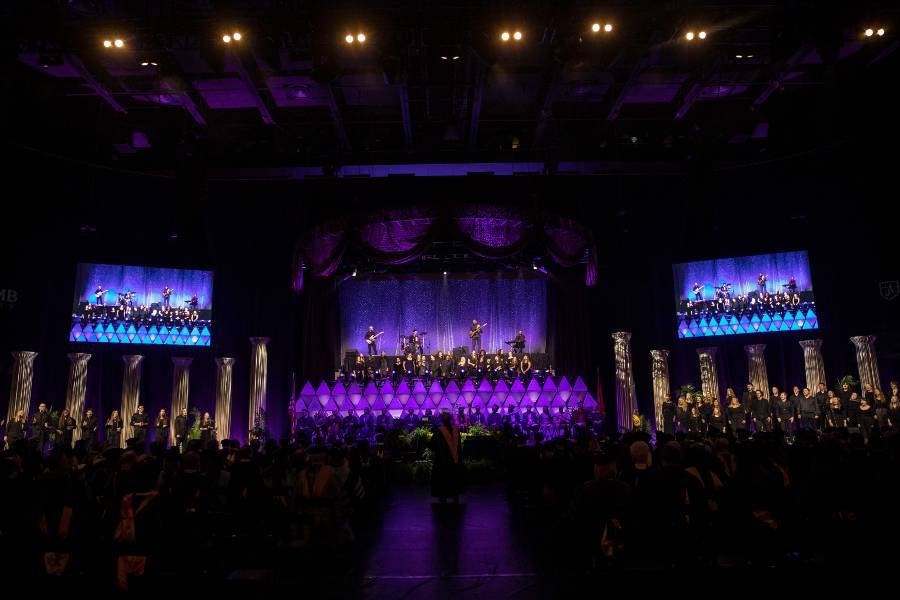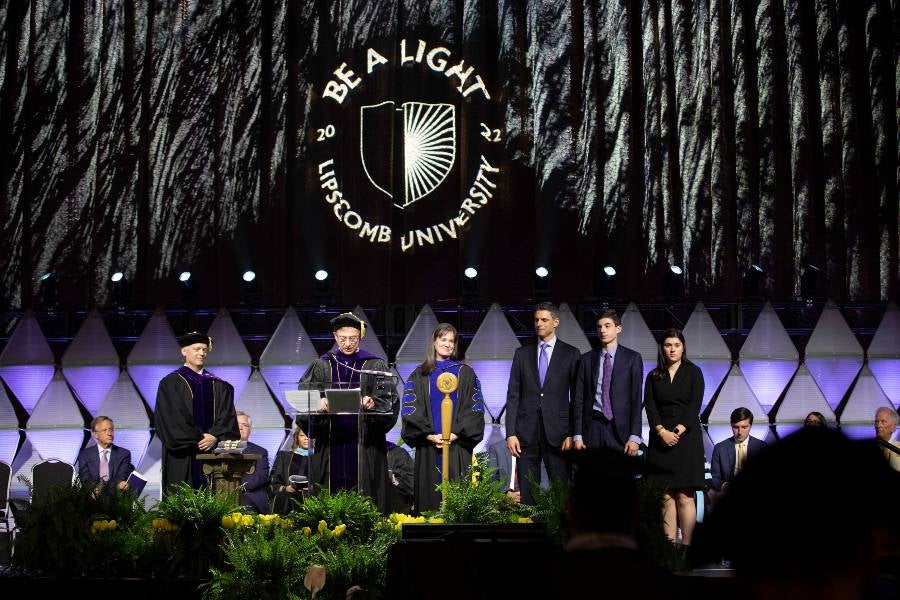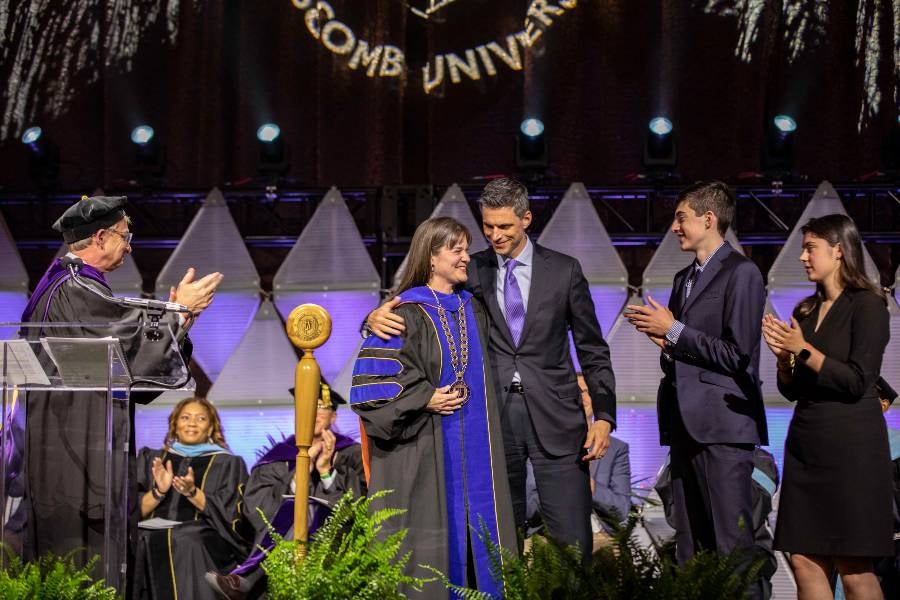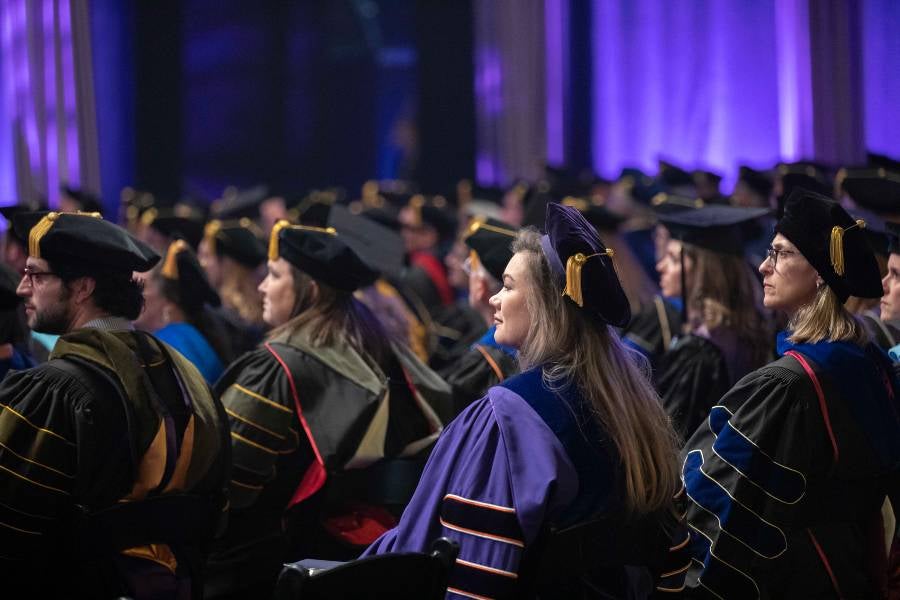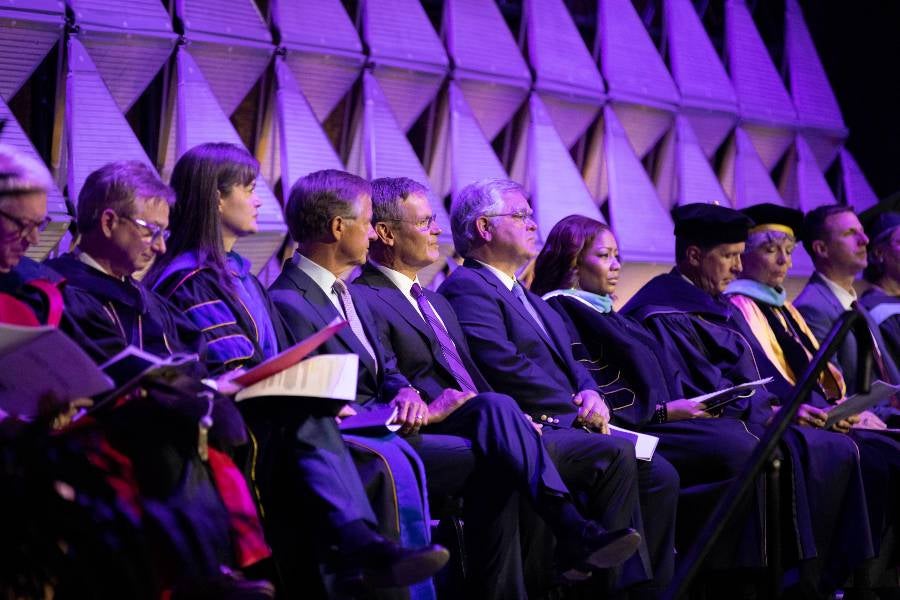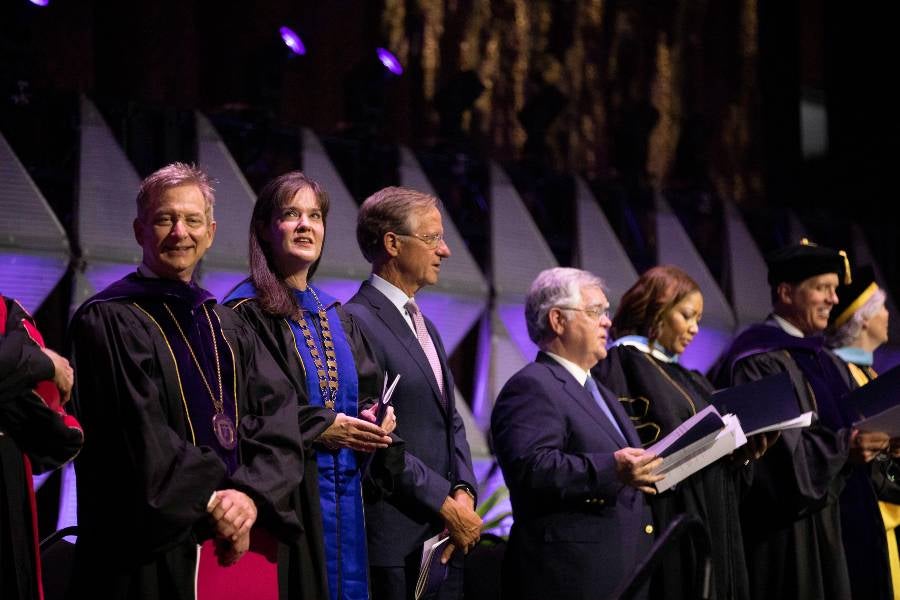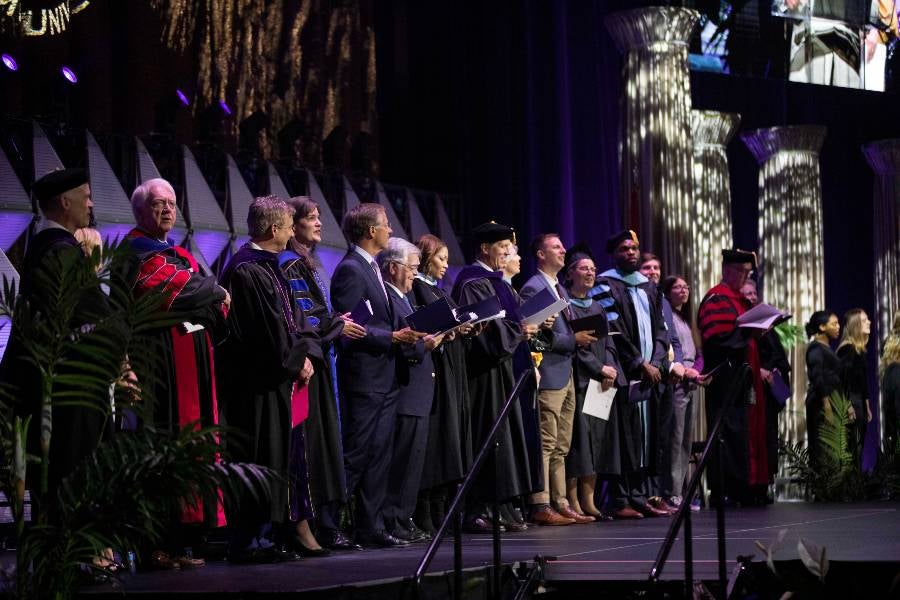 Campus Showcase
The campus showcase continued for a second day at 16 locations across campus. Here are a few more highlights from the day!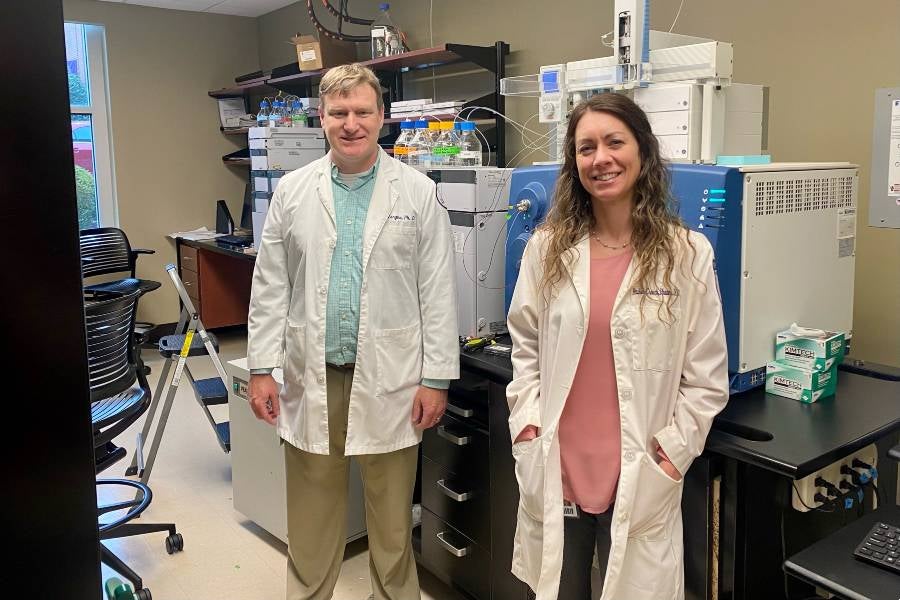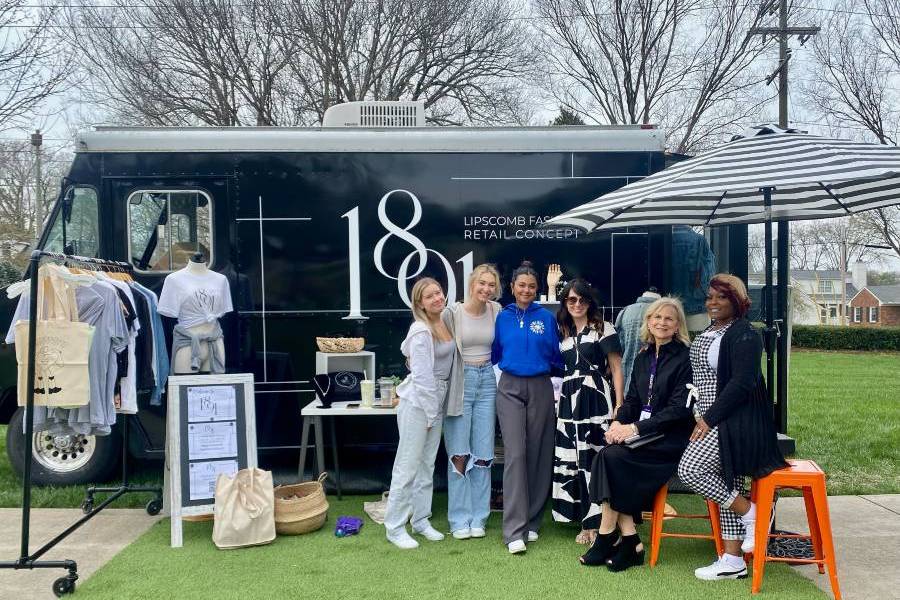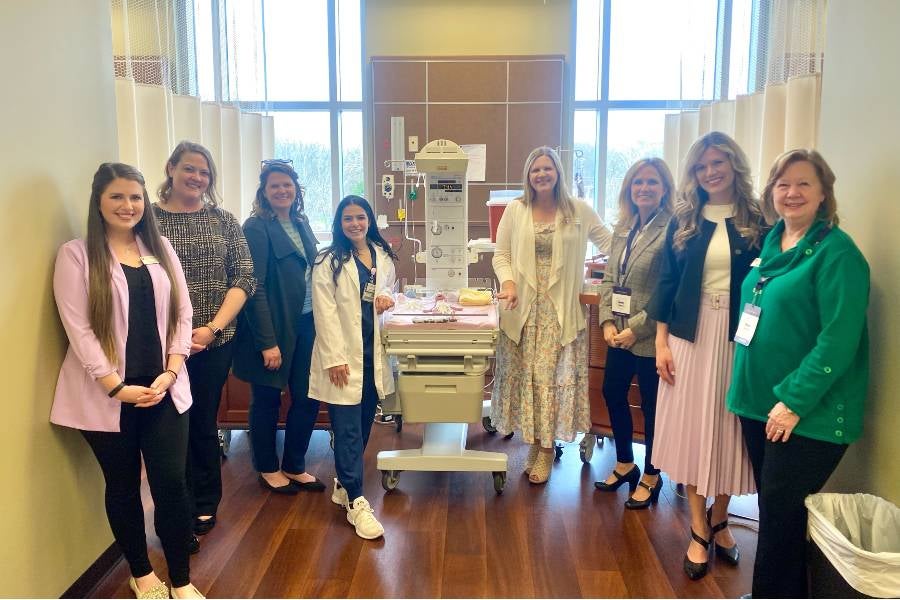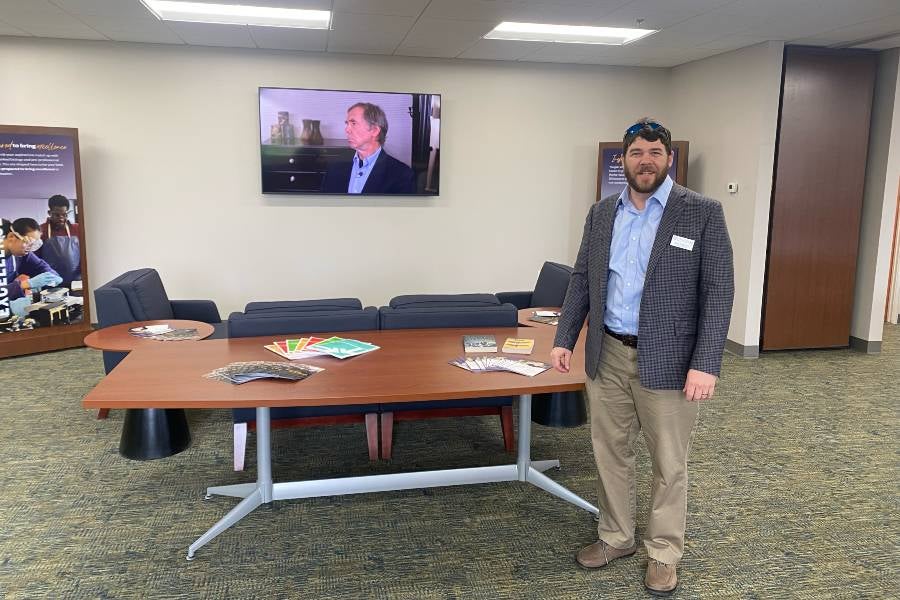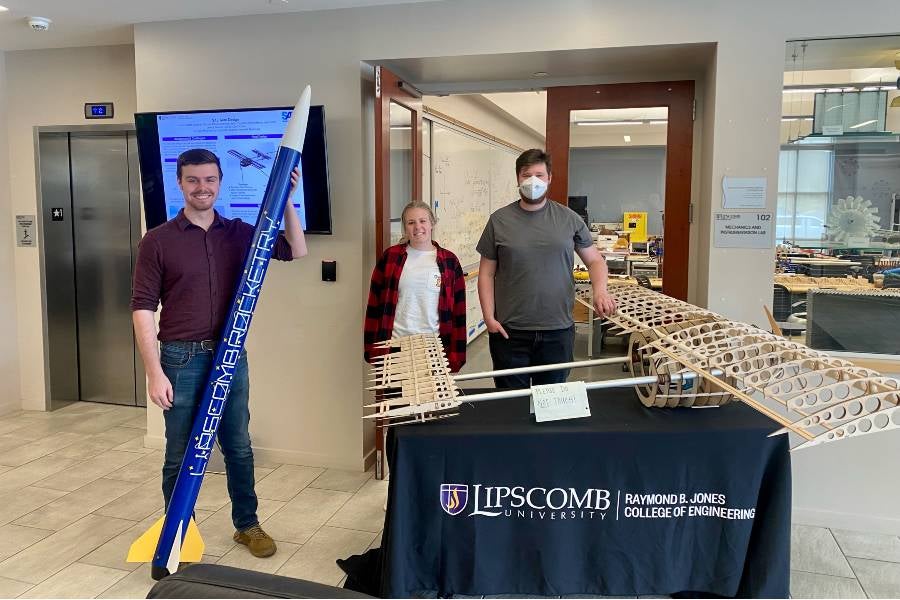 Ossuary gifted to Lanier Center for Archaeology
Paige and Dorothy Patterson gifted a first-century AD ossuary to the Lanier Center for Archaeology in honor of Lipscomb's inauguration. An ossuary is a bone box found inside a Hebrew tomb. The ossuary is on display in the Lanier Center located on the main level of Beaman Library.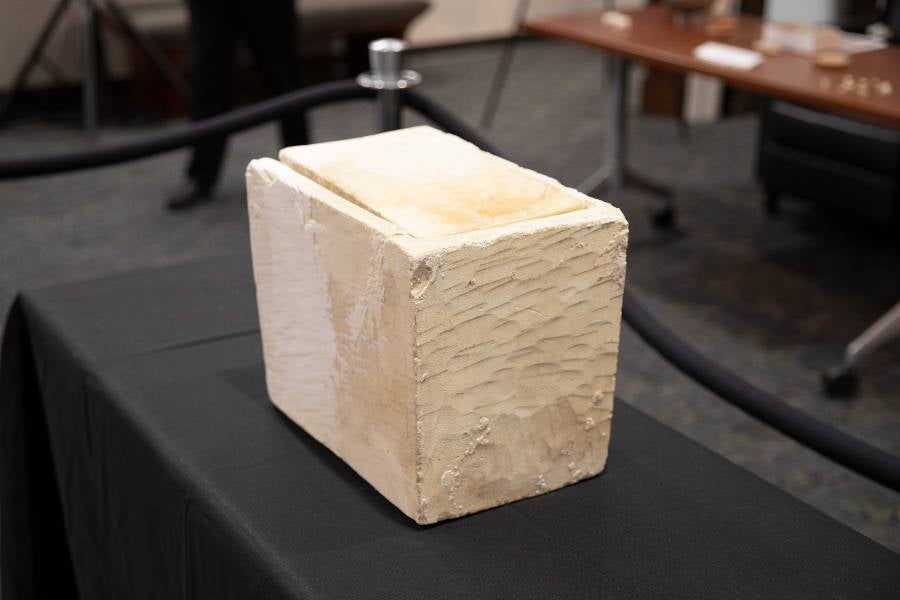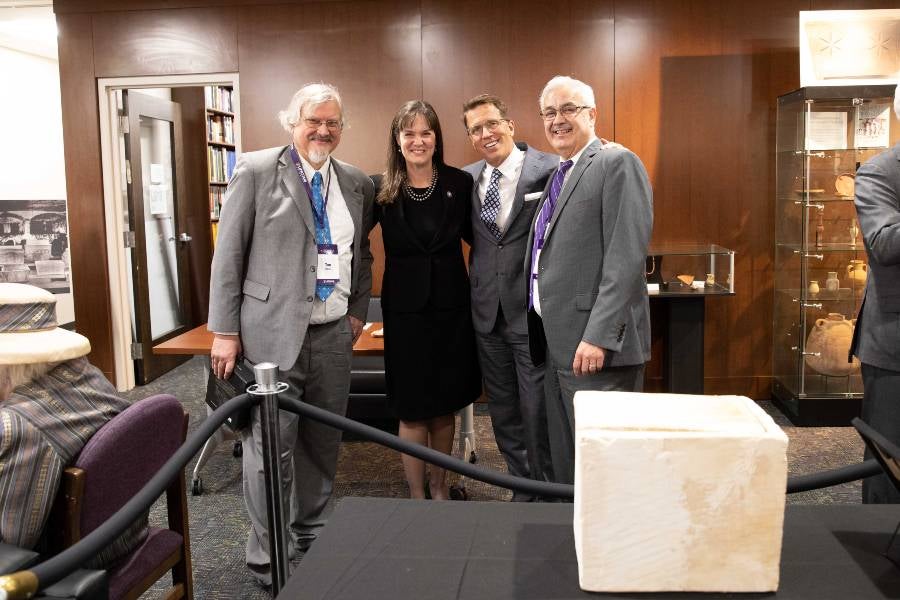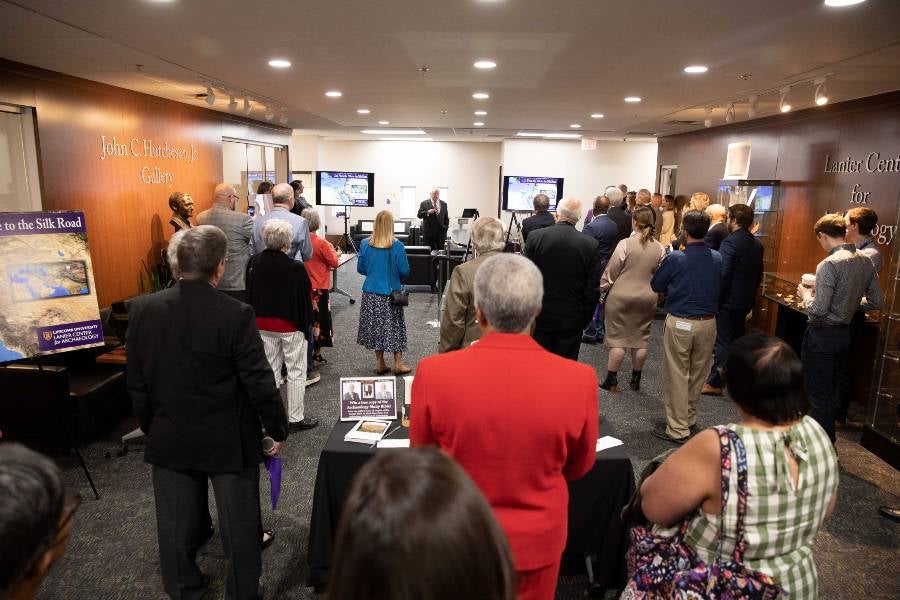 Painting the town purple
In honor of the inauguration of President McQueen, the city of Nashville lit the Korean Veterans Memorial Bridge purple and gold and the Tennessee State Capitol was lit in purple from dusk on March 29 til dawn on March 30.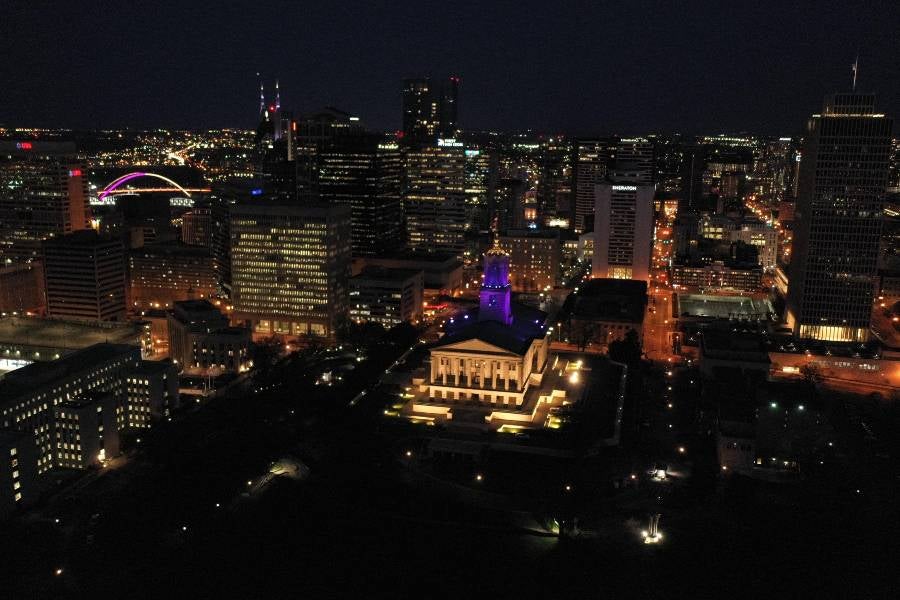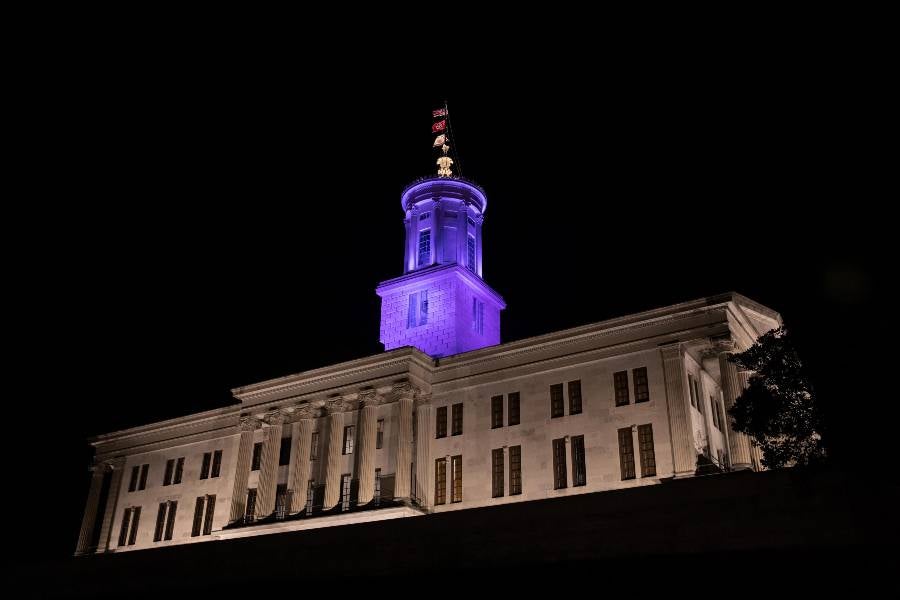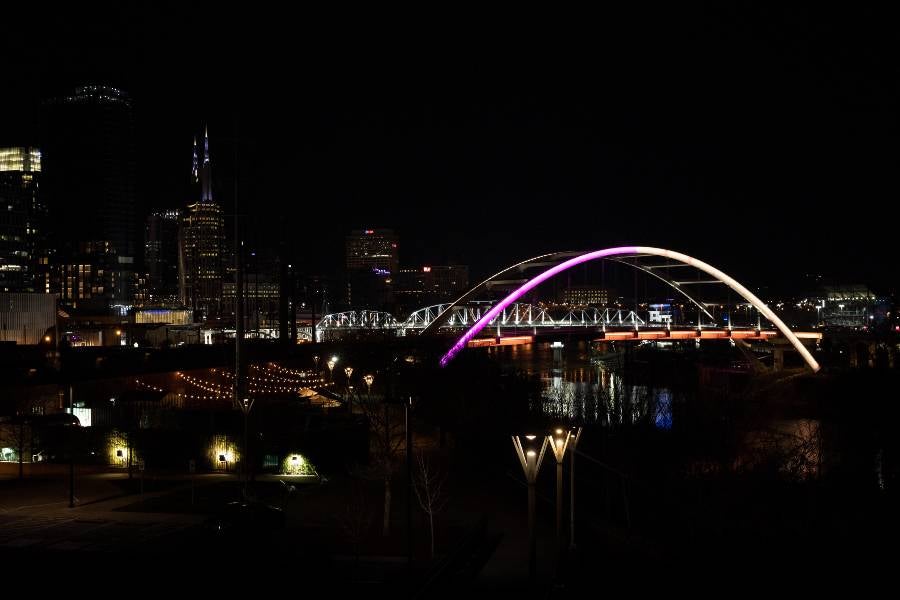 — Photos by Kristi Jones; Aerial photo of downtown by Josh Shaw