McQueen Inauguration celebration in pictures: Day 1
Office of Public Relations & Communications |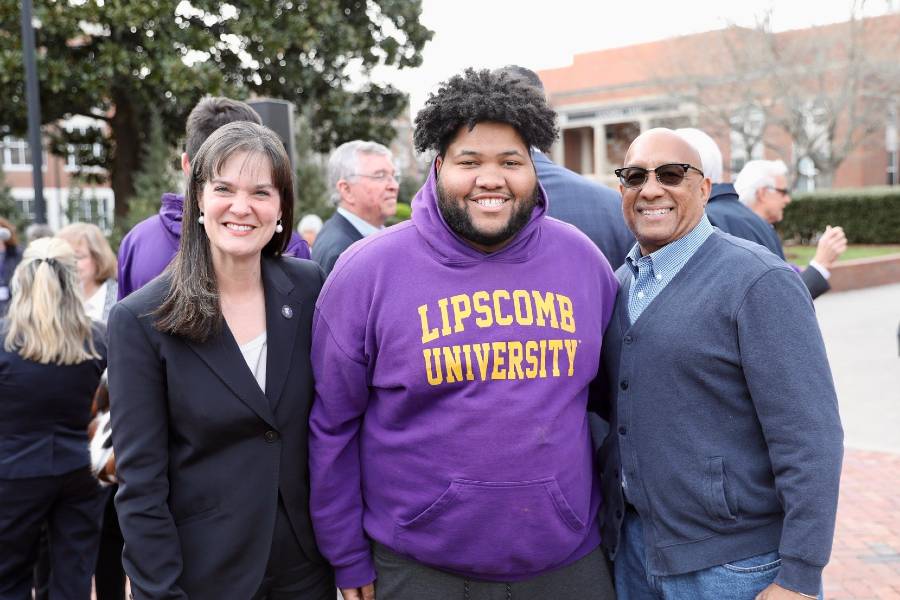 The Lipscomb community celebrated the inauguration of Candice McQueen as the institution's 18th president with a series of events that included a symposium that examined the theme of "How to Be a Light in Today's World," a campus showcase featuring a variety of academic programs, worship on the steps of Collins Alumni Auditorium, a special edition of Tokens, a prayer breakfast, a formal ceremony and a day filled with student activities. Below are a few photo highlights of the first day of the three-day celebration, March 29-30. 
How to Be a Light in Today's World symposium
The morning's five sessions were built on the theme, "How to Be A Light in Today's World," with panel discussions focusing on how to elevate our faith in our diverse areas of service and work. The symposium began with breakfast and the opening session, "Be A Light in the Public Square," featuring former Tennessee Governor Bill Haslam and State Senator Raumesh Akbari and moderated by McQueen.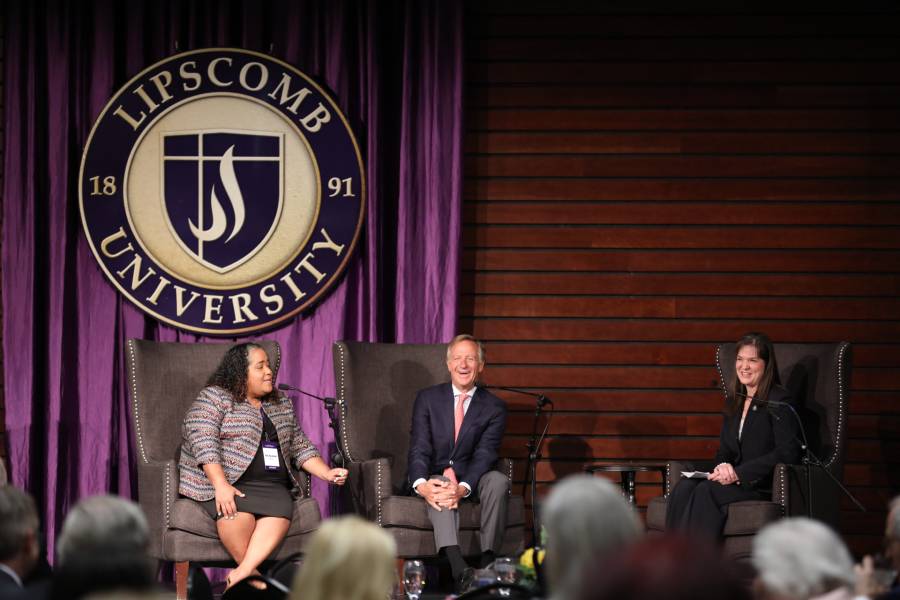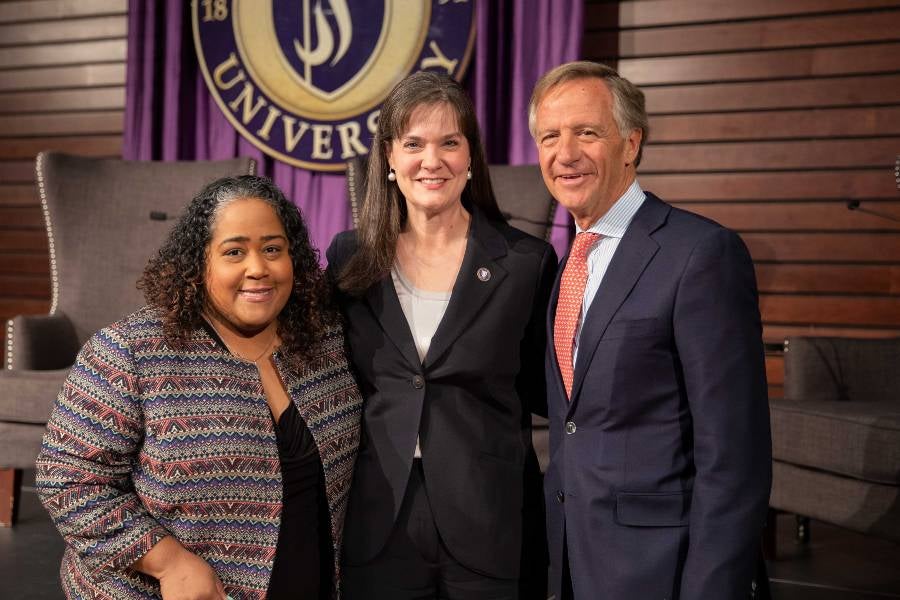 Not Business as Usual: Being a Light in the Marketplace 
Moderated by author, speaker, and advocate Cyntoia Brown Long with panelists WSJ best-selling author, speaker and podcast host Patrick Leddin; Former NFL Lineman and AllianceBernstein Advisor Winston Justice; and Founder and CEO of The Cupcake Collection Mignon Francois.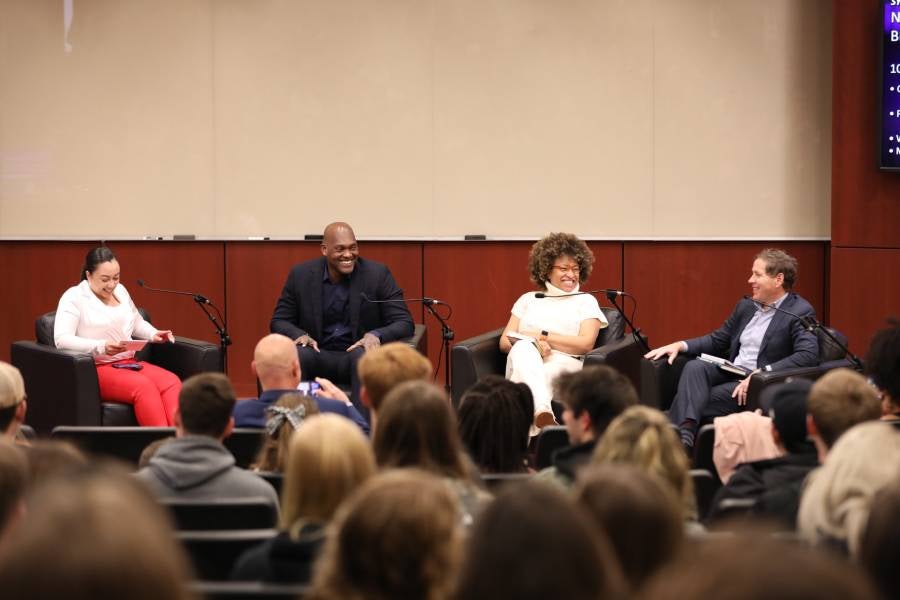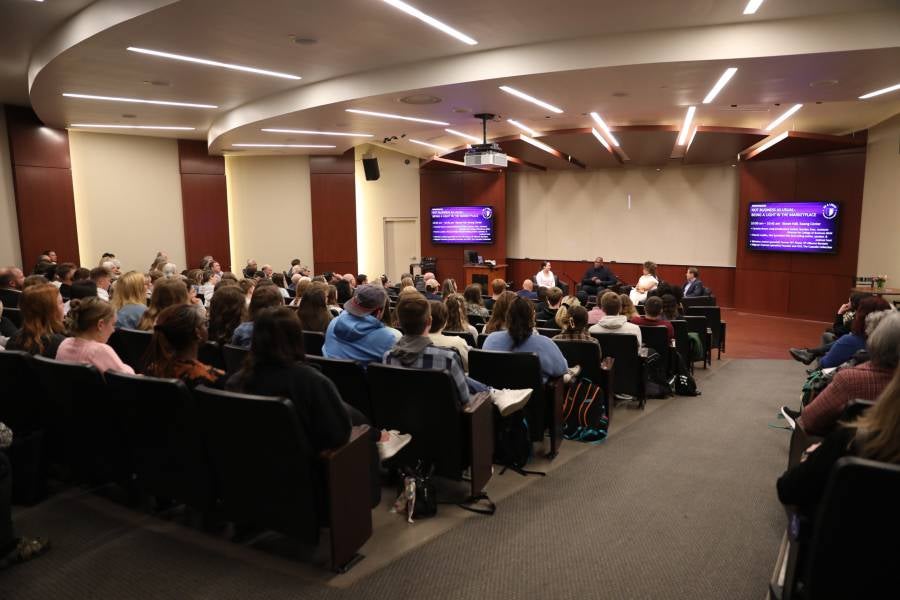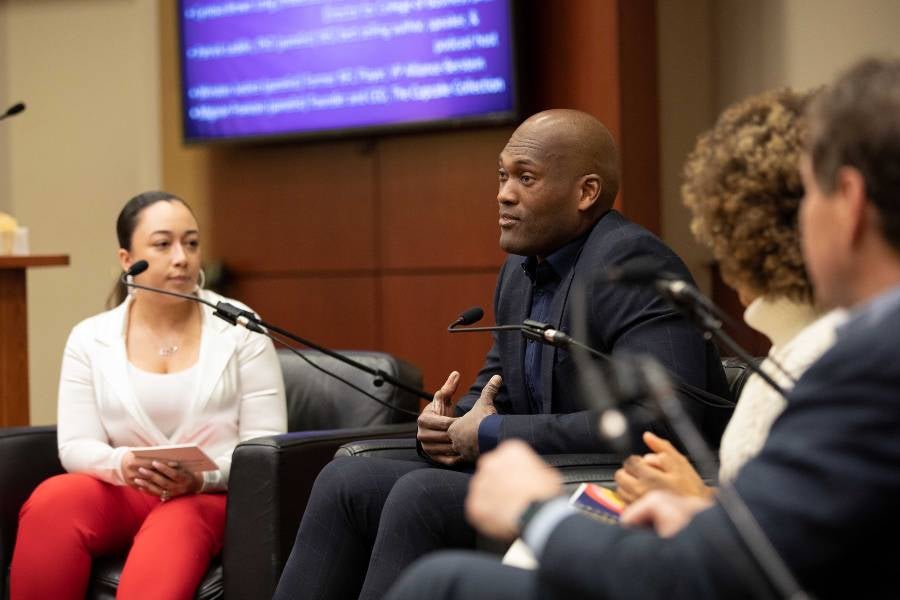 Be A Light in Education 
Moderated by McQueen with panelists Ayers Foundation President Janet Ayers; MNPS Head of Schools Adrienne Battle; NIET Director of Accelerating Character Education Development Hank Staggs; Tennessee State Rep. Mark White; and, Tristar Strategies founder and principal Jamie Woodson.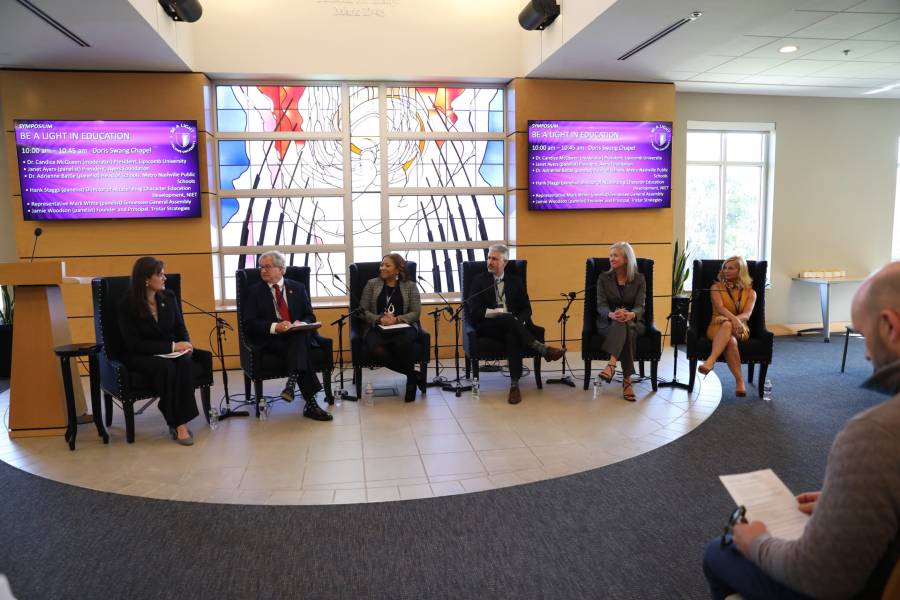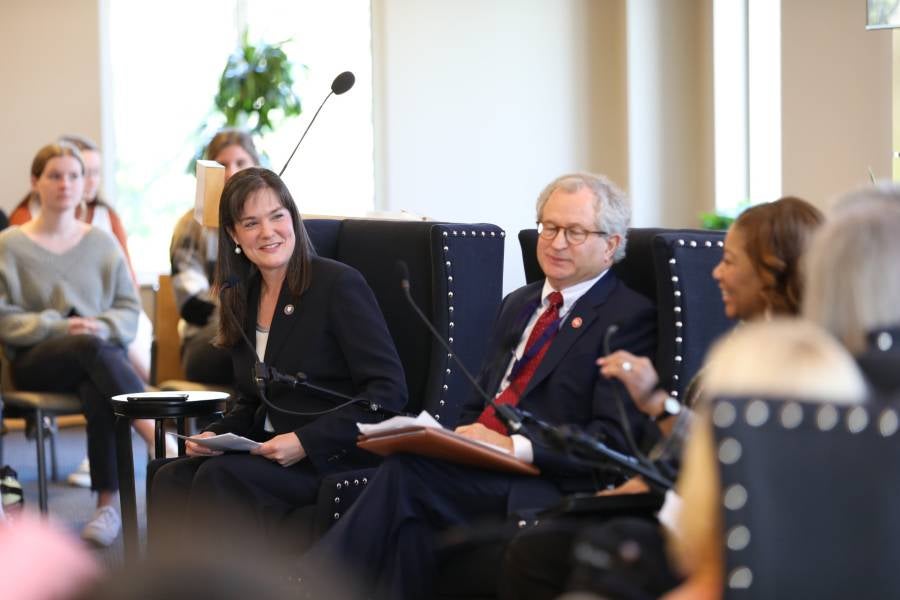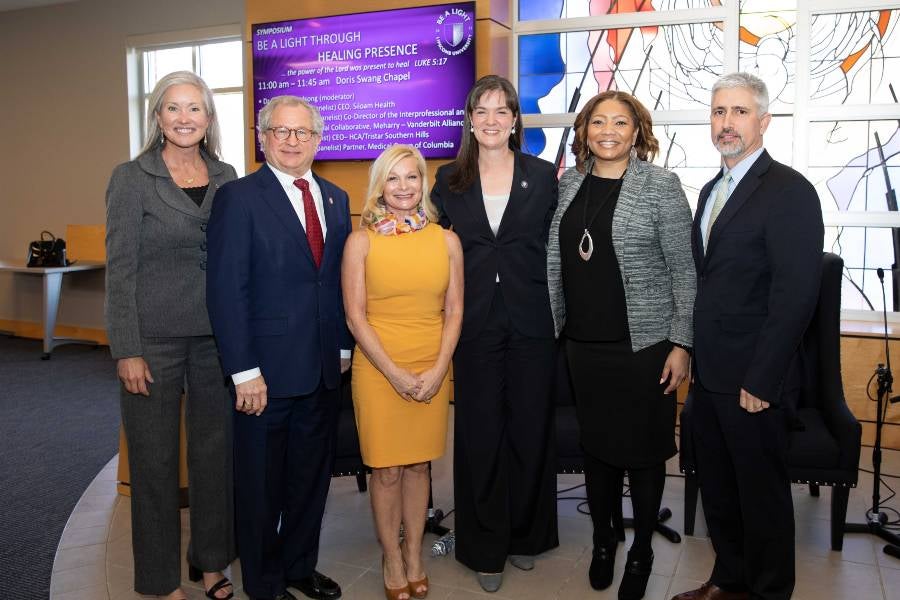 Imagine House - Igniting the Light of the Next Generation of Storytellers 
Moderated by Grammy-winning producer Brown Bannister with panelists Mercy Me lead singer Bart Millard; co-creator of VeggieTales Mike Nawrocki; Fashion Executive in Residence Charlotte Poling; School of Hospitality and Entertainment Management Director Beth Morrow; and, Lipscomb Gospel Choir Director Aaron Howard.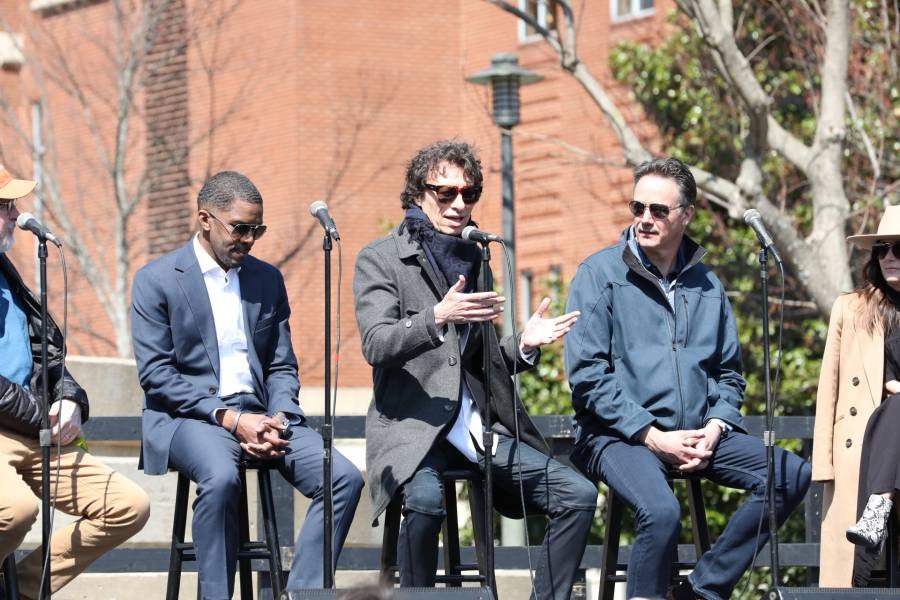 Be a Light through Healing Presence 
Moderated by Quincy Byrdsong, vice provost for health affairs, with panelists Siloam Health CEO Dr. Morgan Wills; Co-Director of the Interprofessional and Inter-institutional Collaborative Meharry-Vanderbilt Alliance Dr. Regina Offodile; HCA/TriStar Southern Hills CEO Joanna Conley; and, Medical Group of Columbia Partner Dr. Gavin Pinkston.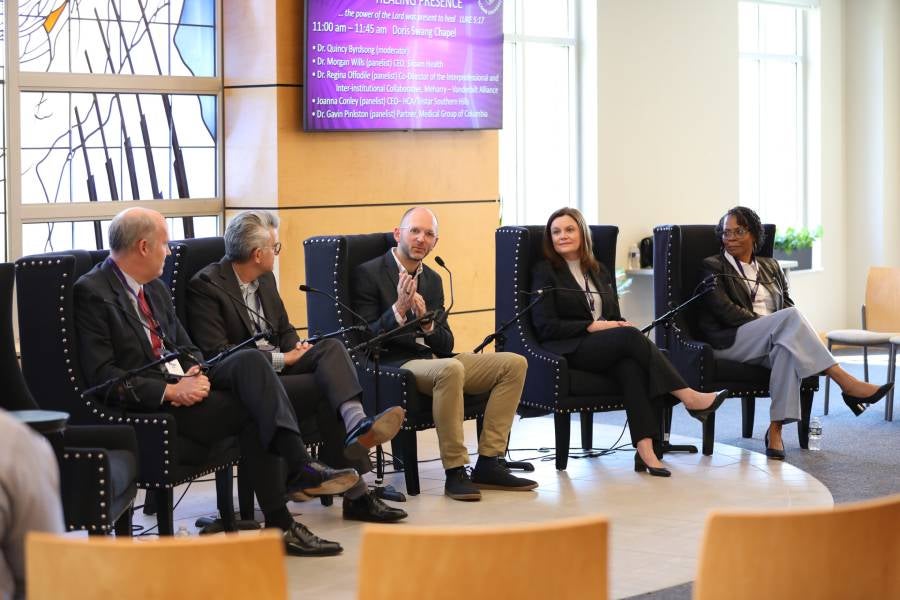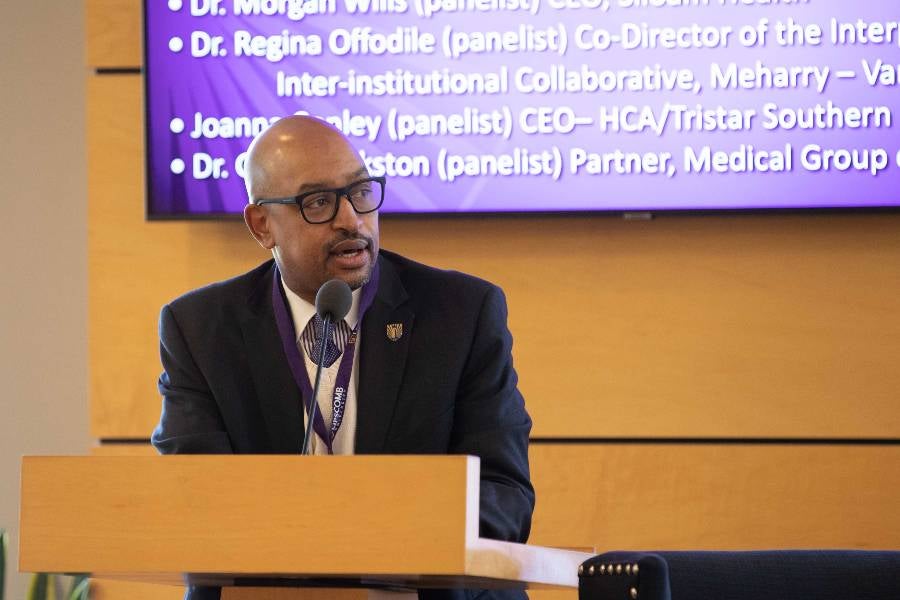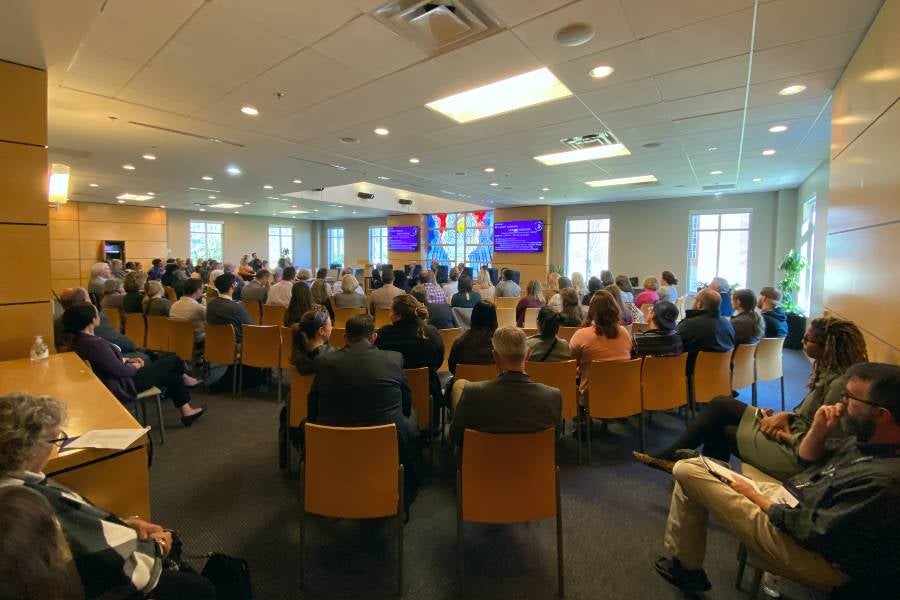 Symposium Luncheon
Board member and alumnus Mark Lanier shared stories of his most interesting court cases with the challenges of making a case for the existence of God and the supremacy of Jesus Christ in the session, "Light on Trial: A Lawyer's Case Against Darkness."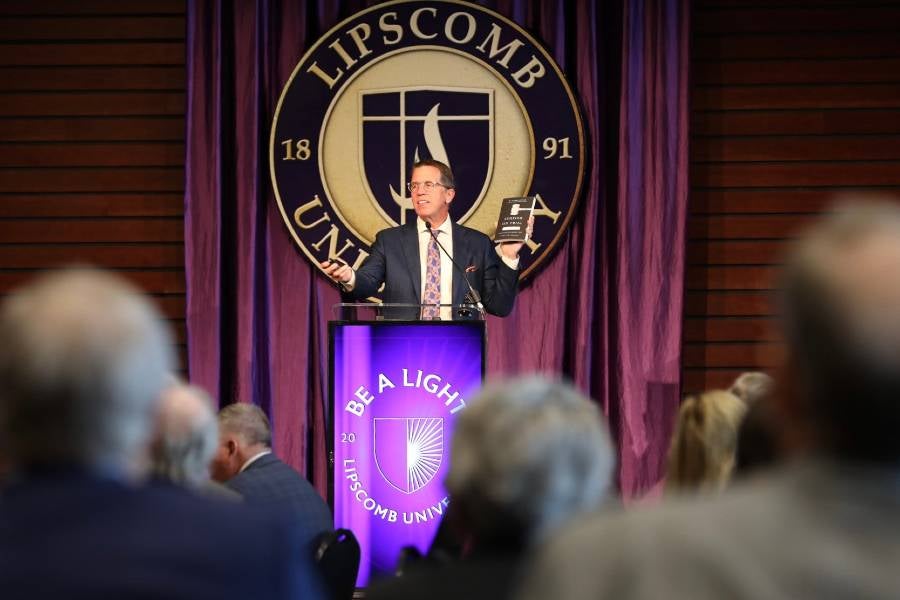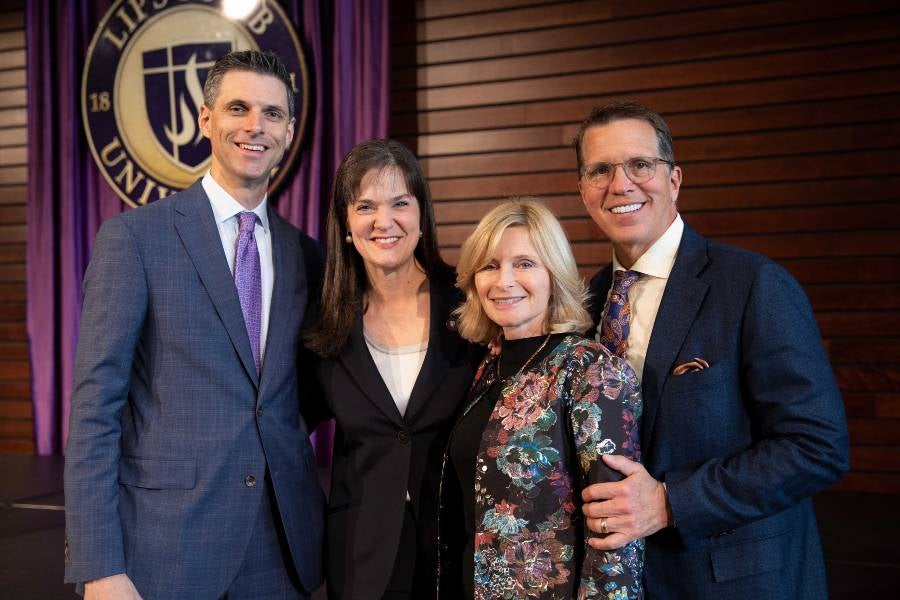 Block Party
The Block Party was a festive gathering and lots of fun for the entire Lipscomb community and the neighborhood. Guests enjoyed a cookout along with live music and plenty of fun for the entire family including inflatable games, face painting, balloon animals and more!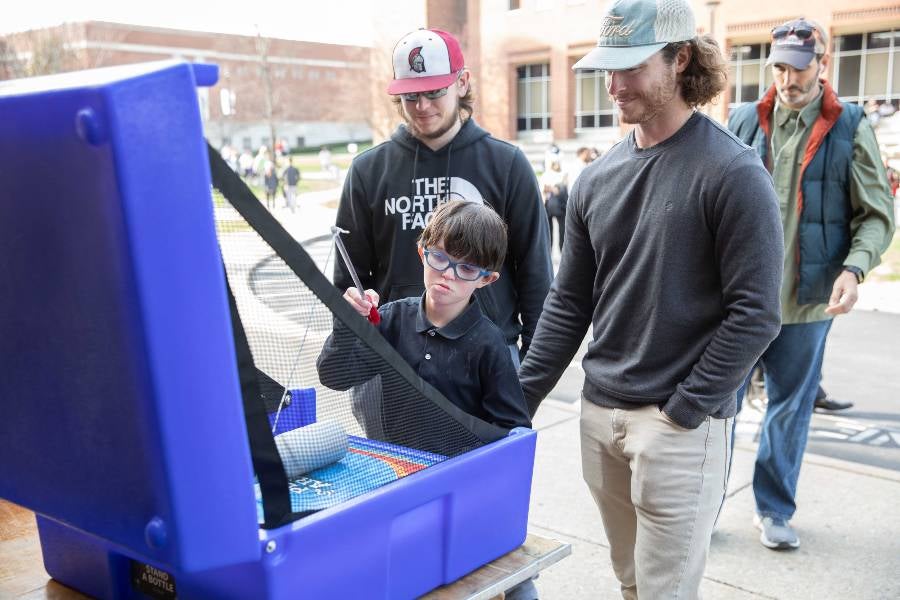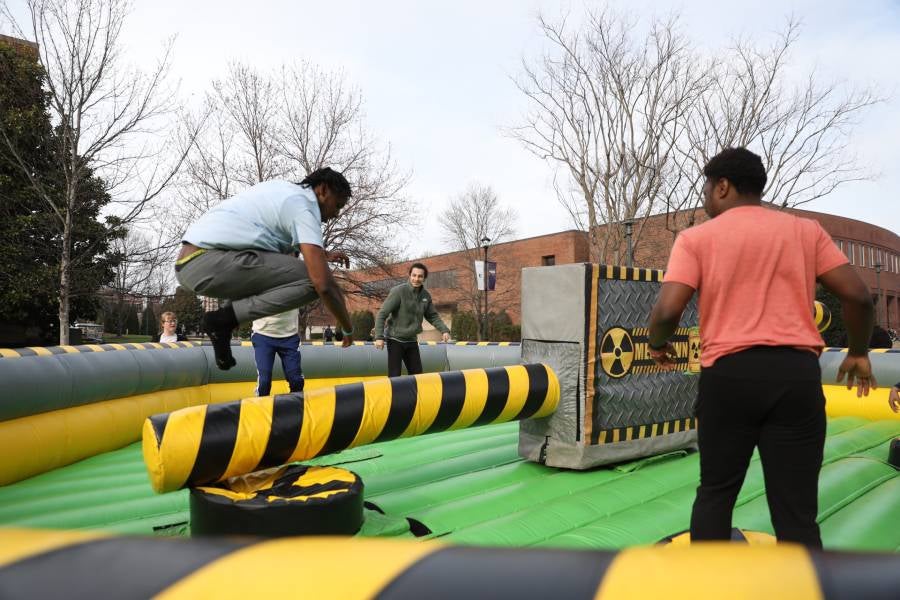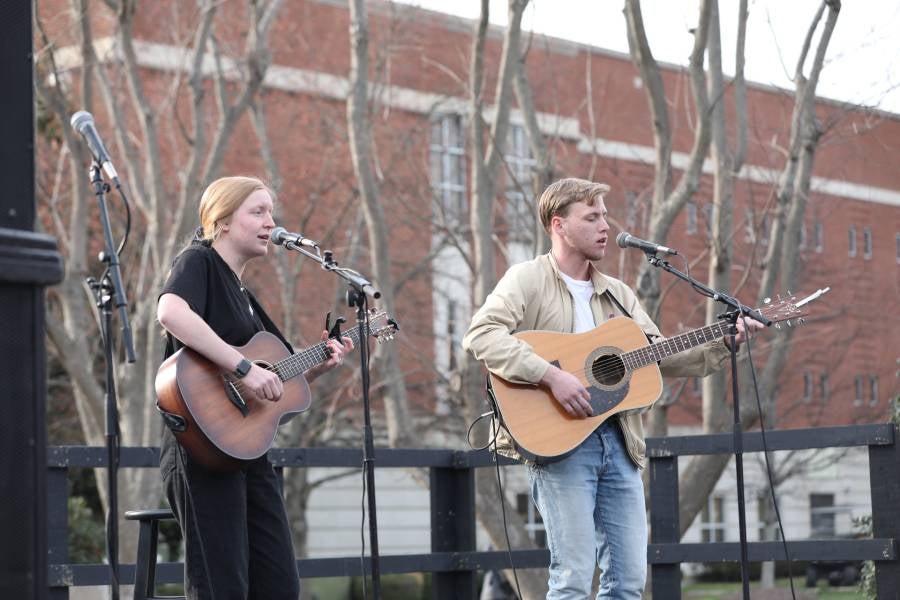 Devotional on the steps of Collins Alumni Auditorium
The Tuesday night devotional on the steps of Collins Alumni Auditorium is a longtime campus tradition that was brought back as part of the Inauguration activities. A number of alumni, faculty, staff and students gathered for a time of worship and prayer.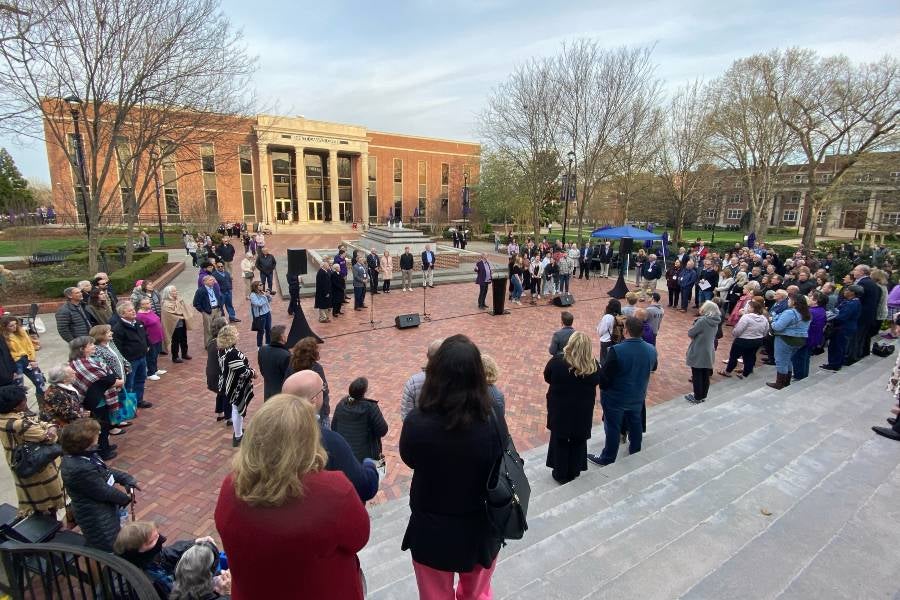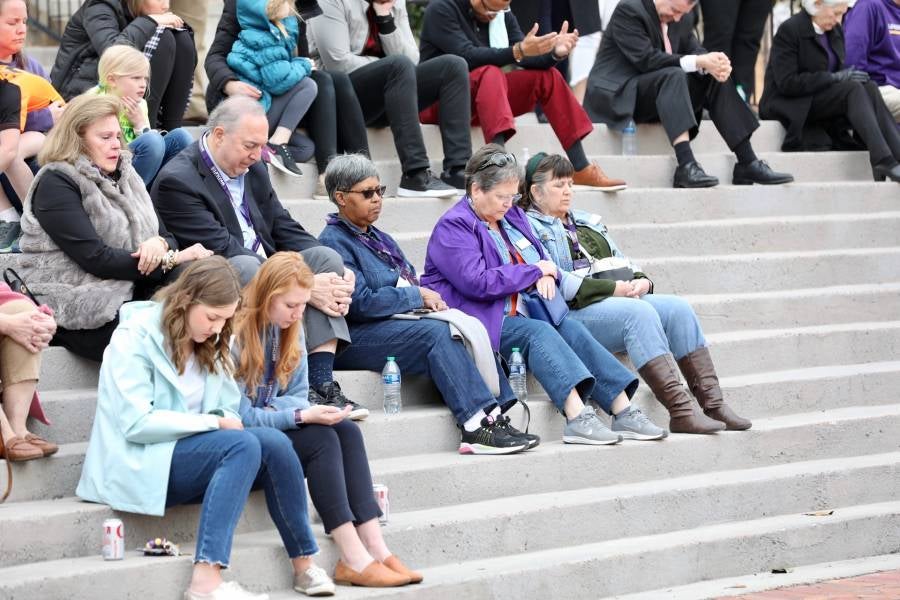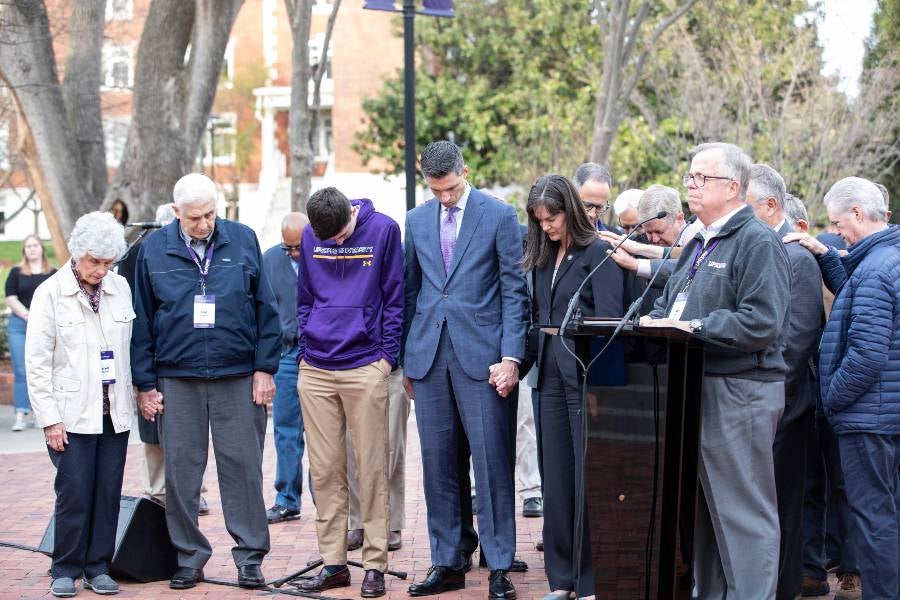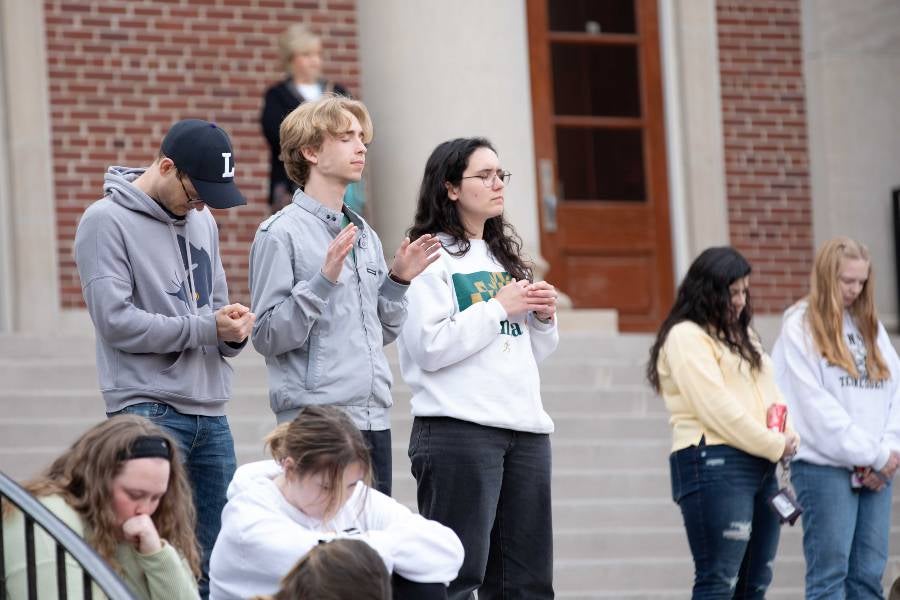 Tokens
A very special Tokens Show featured the vision of David Lipscomb and James A. Harding, still strong and compelling more than 130 years after they first dreamed of educating students with both academic teachings and opportunities for spiritual growth. Artists featured in this highly entertaining variety show hosted by Lipscomb professor and Tokens creator Lee Camp included Matt Maher, Nichole Nordeman, Melinda Dolittle, Odessa Settles and Settles Connection and the Lipscomb Academy Concert Chorus.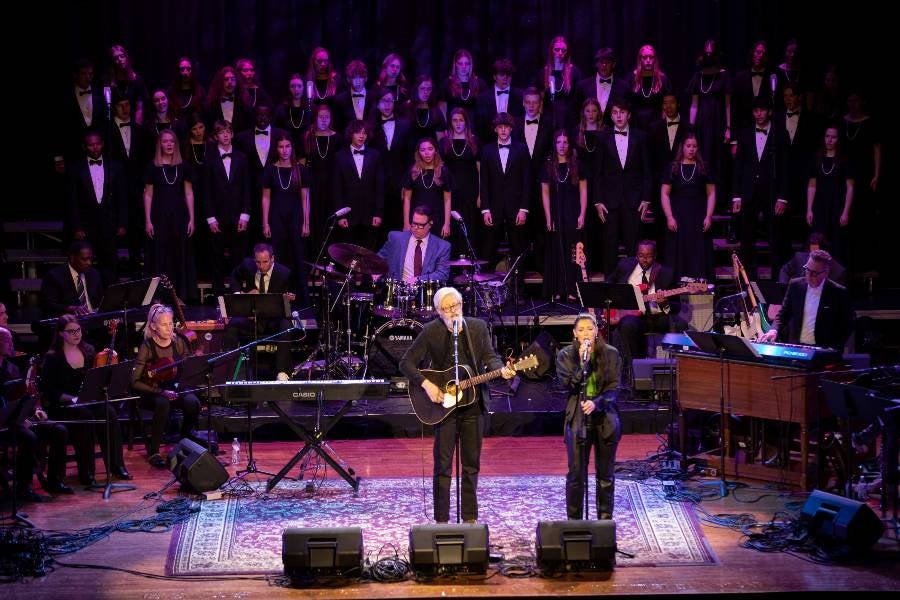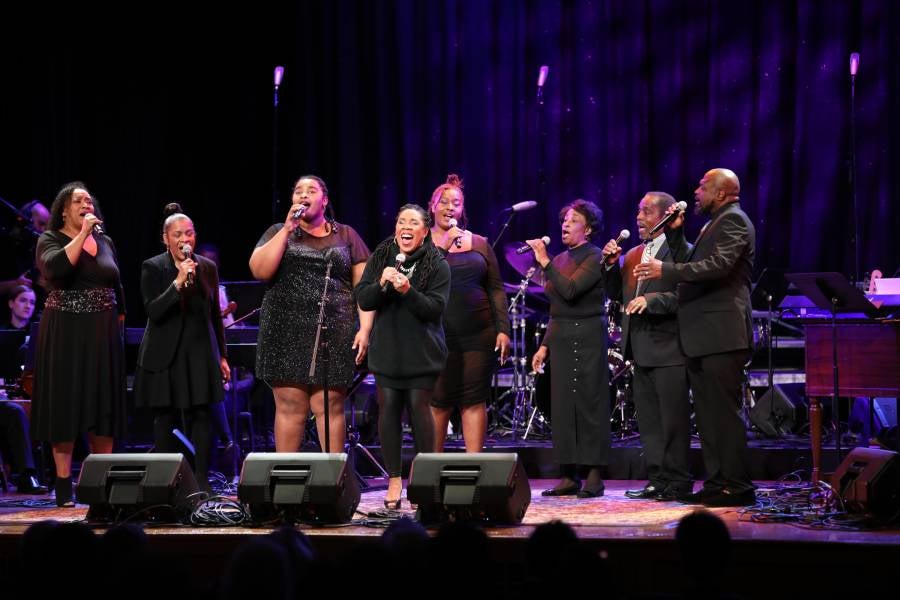 Campus Showcase
Also presented Tuesday, March 29
Guests had an opportunity to sample the exciting things happening in Lipscomb's colleges and programs during this two-day showcase. The showcase featured a variety of activities including an author showcase, a drawing demonstration with a former Disney animator, a live orchestral recording session, rockets, nursing simulation mannequins, a demonstration of a heart/lung machine, a tour of the innovative Pharmaceutical Sciences Research Center, exploring the world of biblical archaeology and much more! Below are a few pictures from the showcase offerings.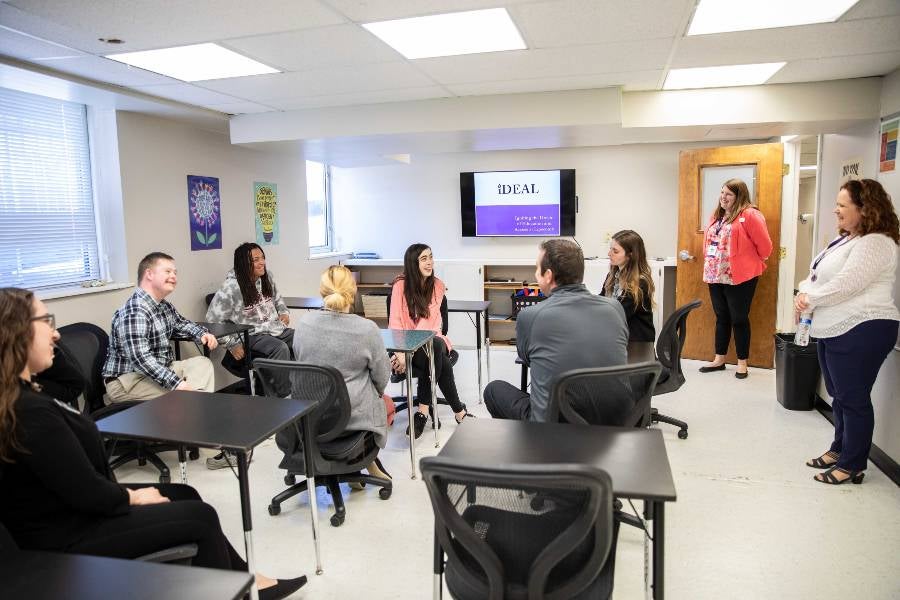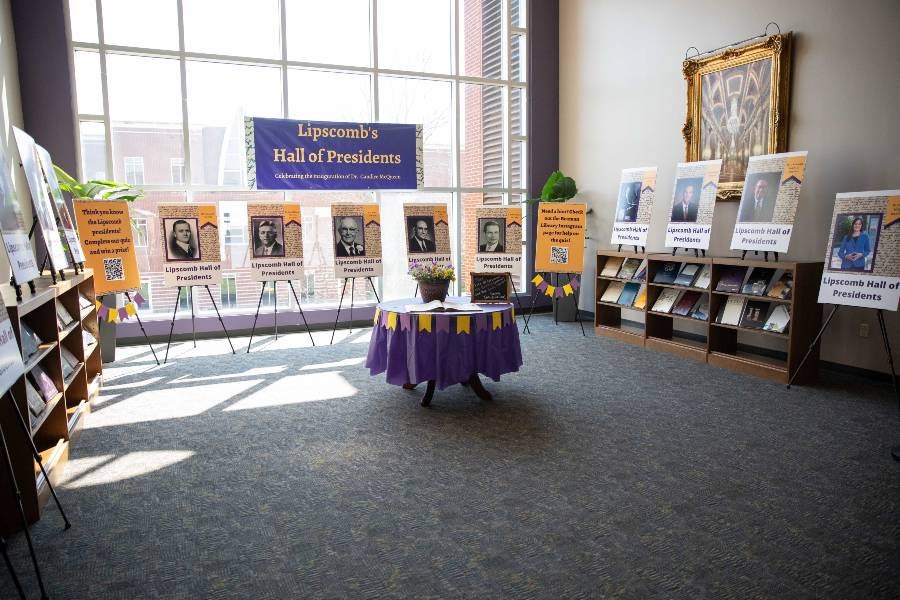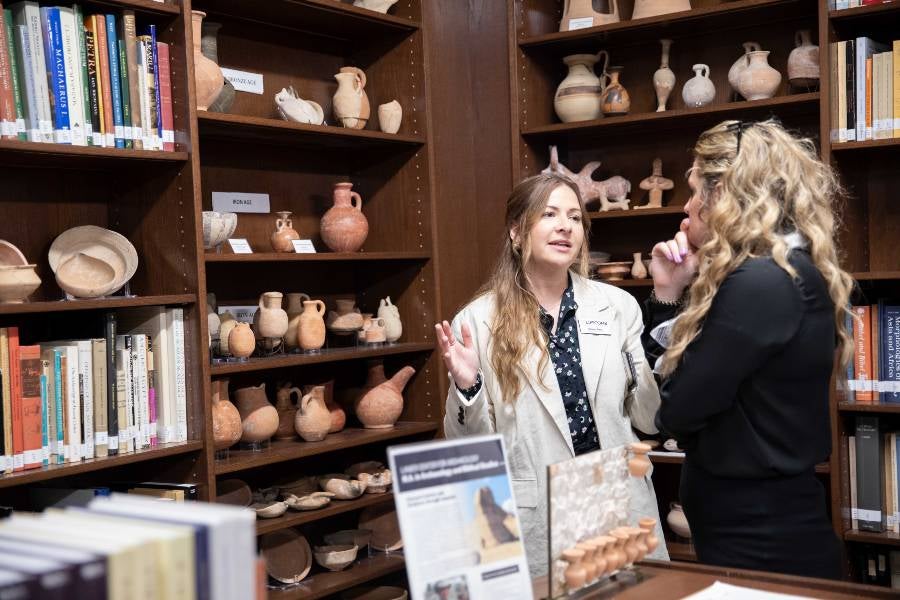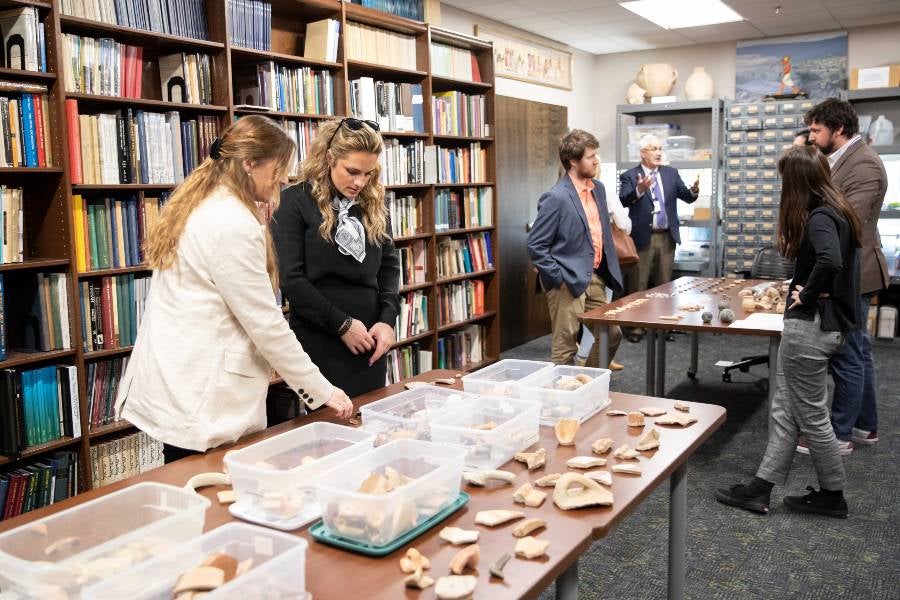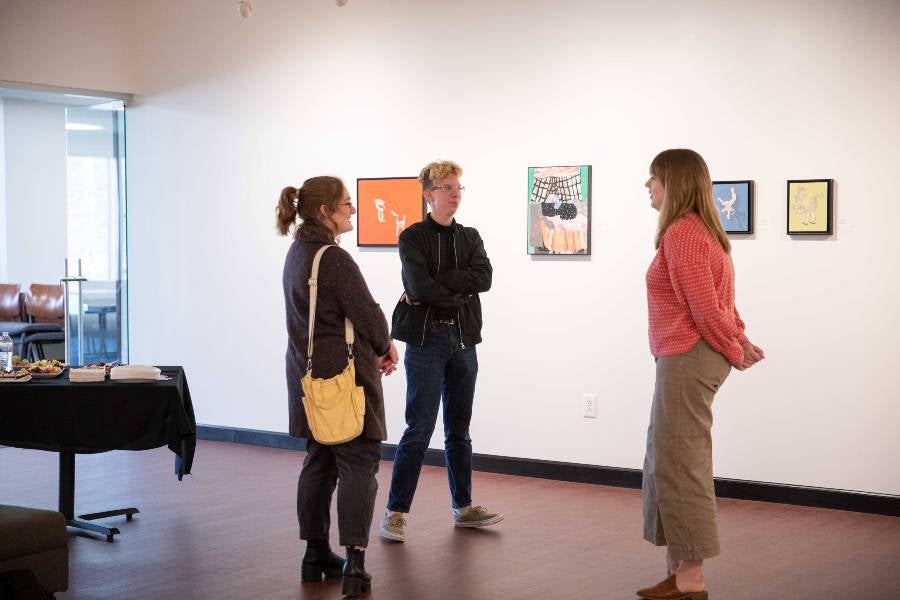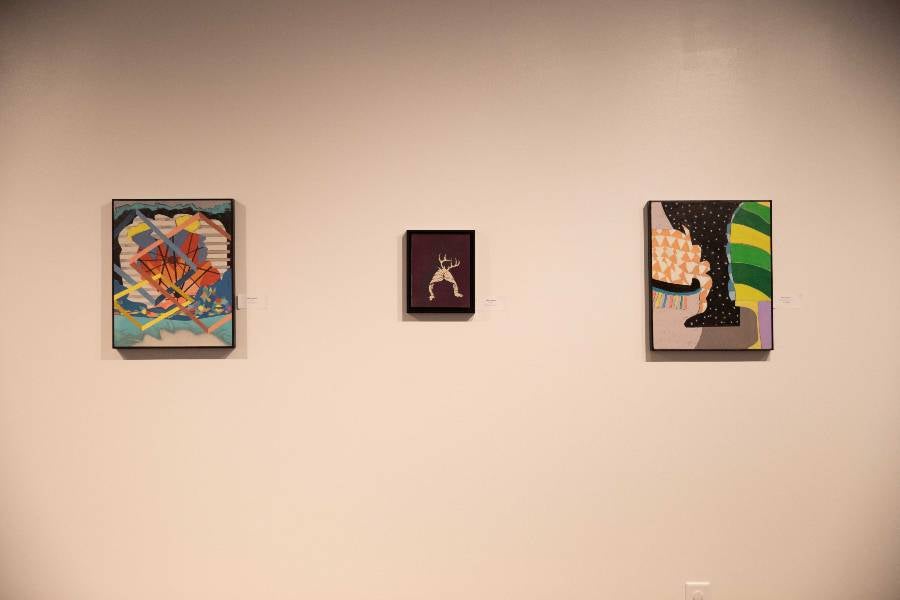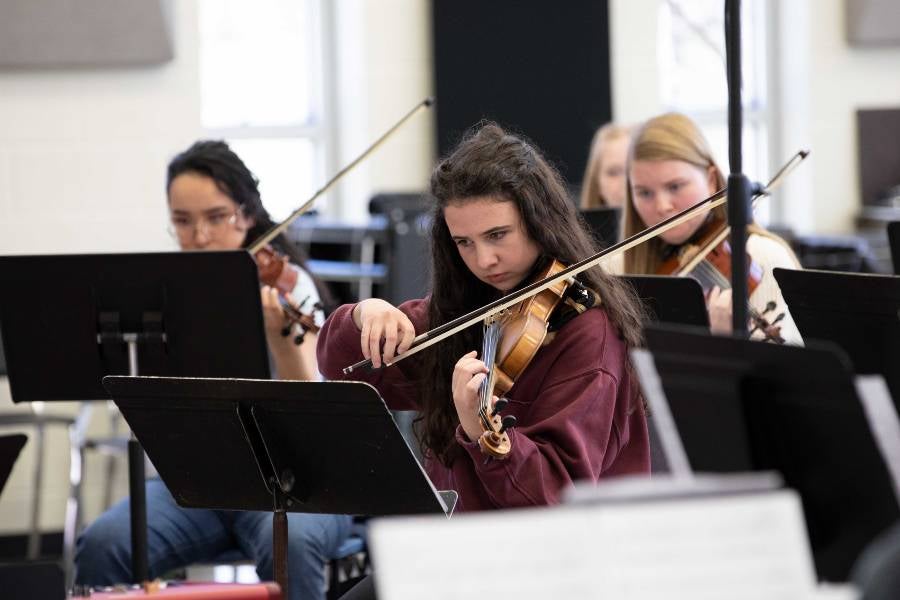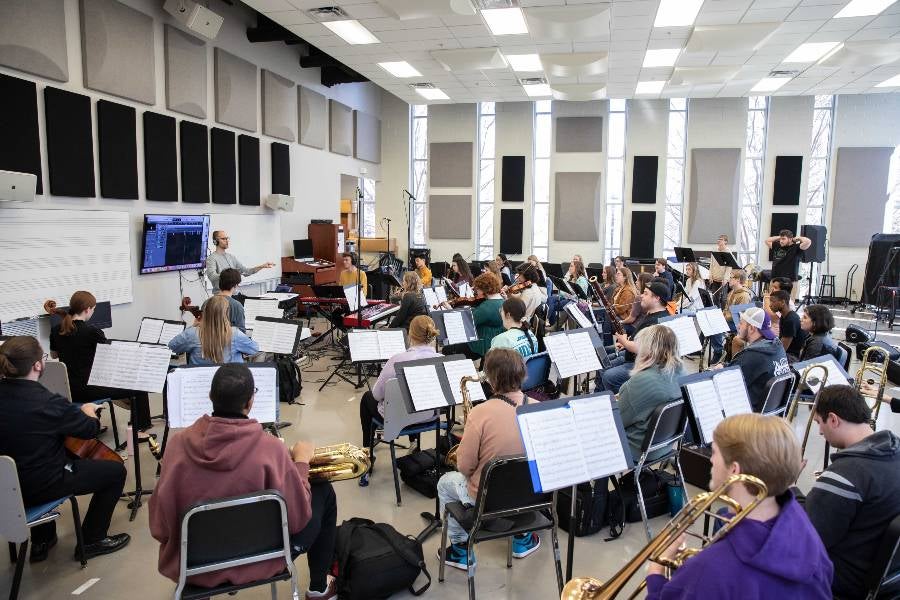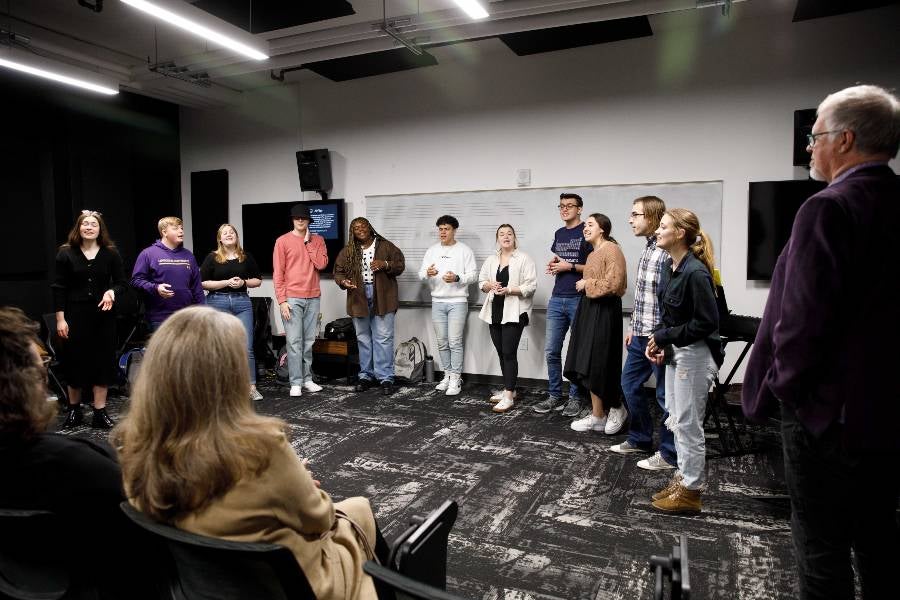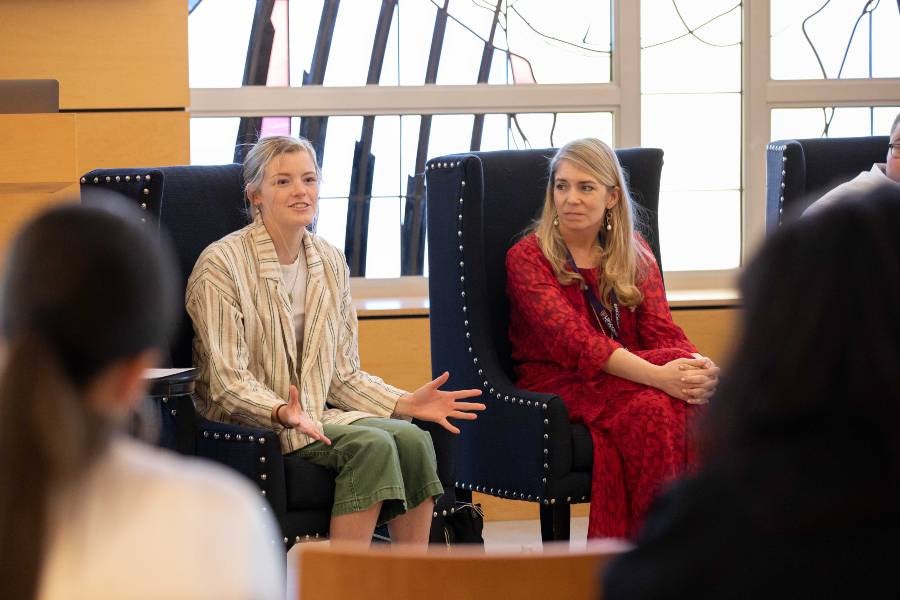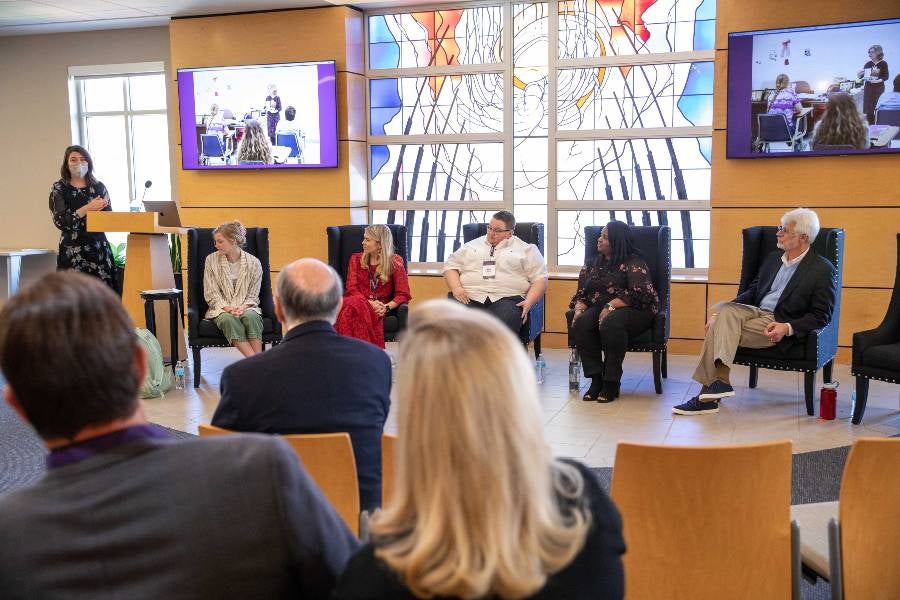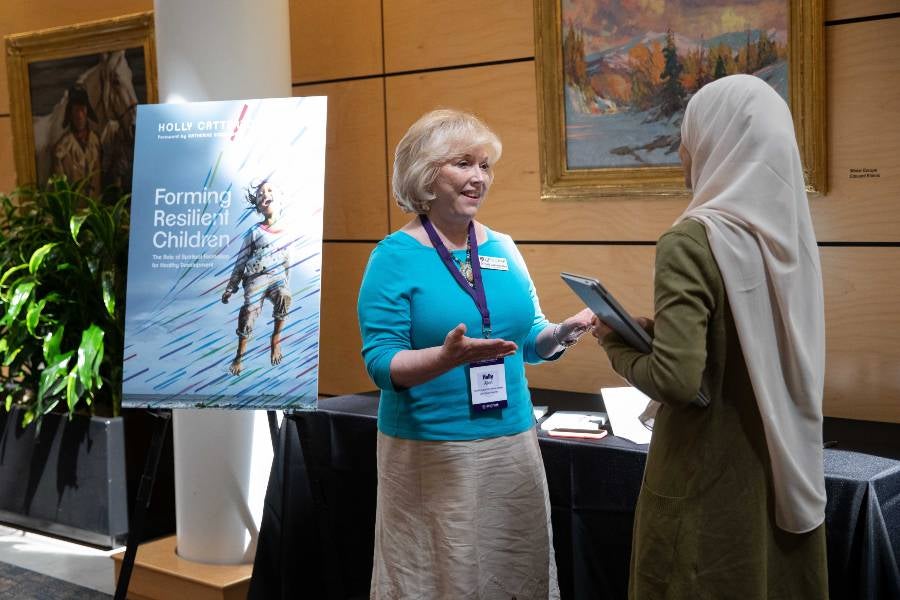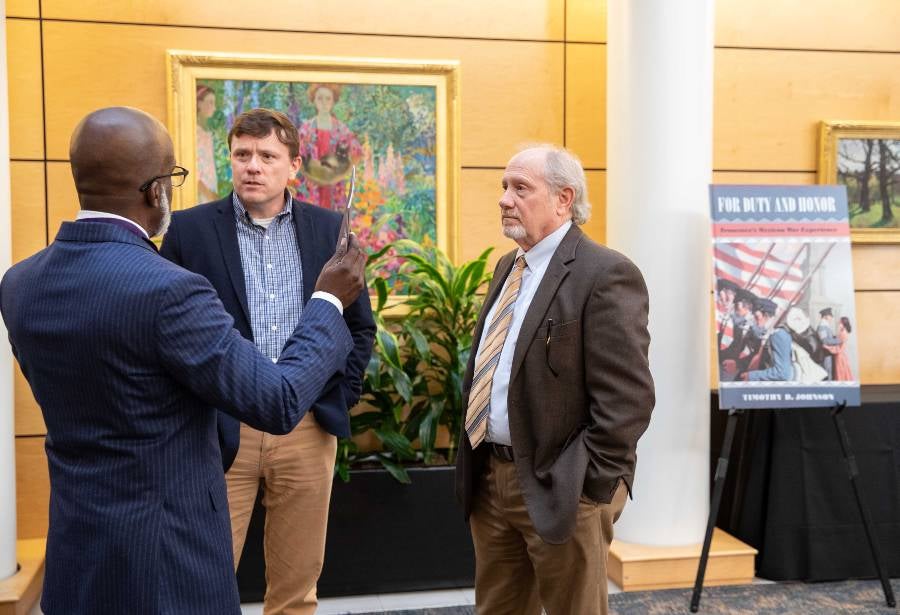 — Photos by Kristi Jones