About the College of Education
Education changes lives. Your journey to inspire and impact others begins here.
Today's schools need great teachers who are prepared by outstanding educational experiences and supported by peers and mentors. While this has always been true, we are certainly living in unprecedented times.   The COVID-19 pandemic has forever left its mark on our teachers, students, and families.  The challenge of the pandemic has prompted our society to reflect on the importance of school and its role in the support and growth of the children across our country.  Sadly, many practicing teachers have decided that the pandemic was too much and for many it was, and they left the field of teaching.   More than ever, we need teachers with the resources to thrive in the classroom.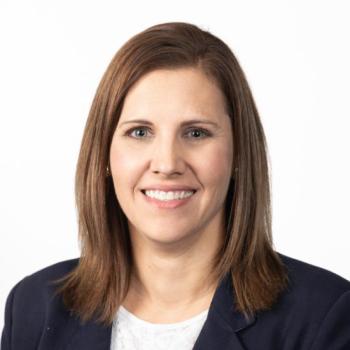 Here at Lipscomb, we make it our mission to prepare educators to be ready to face the classroom on day one! Whether it is a high school science classroom, an elementary kindergarten classroom or as a school leader or principal, our students leave Lipscomb's College of Education knowing best practices and how to apply these practices in today's schools.  Our graduates are widely sought after by P-12 school districts, independent schools, graduate programs, nonprofit organizations, and institutions of higher education because of our reputation for high-quality preparation and practice.   Our programs intentionally integrate the theory and foundations of education along with field and clinical placements, which allows our students to see how the content of their coursework is applied in schools.  Our graduates consistently rank as top teachers and leaders and our survey data reveals high satisfaction from alumni and their employers. As a Christ-centered institution, we remain grounded in our faith and how this faith can be embedded in our educational practices as we seek to be the hands and feet of Jesus in today's classrooms.
Schools are the heartbeat of our communities and I can't think of a better way and time to serve children and families than becoming an educator or leader that looks beyond themselves to make an impact.  Today's classrooms need you more than ever, we invite you to join our efforts to transform the lives of the students, teachers, and families and inspire excellence!
Leslie Cowell
Dean, College of Education
Key things to know about Lipscomb's College of Education
The Council for the Accreditation of Educator Preparation (CAEP) designated Lipscomb University's College of Education as one of 26 providers from 17 states and the United Arab Emirates to be recognized for quality and excellence as recipients of the 2021 Frank Murray Leadership Recognition for Continuous Improvement. These institutions were recognized based on data trends to achieve accreditation with no stipulations or areas for improvement.
On the 2019 Teacher Preparation Report Card, the Tennessee Department of Education awarded the college the highest overall performance rating for Education Preparation Programs in the state of Tennessee
Lipscomb University's undergraduate and graduate elementary teacher prep programs stand out as among only 17 elementary programs in the country that earned an A in both clinical practice and classroom management, and serve as a model of excellence for others according to the National Council on Teacher Quality. 
Lipscomb was highlighted for consistently producing teachers that outperform other teachers in the state based on the 3-year analysis of the Tennessee Report Card on the Effectiveness of Teacher Training Programs
The College of Education founded the Ayers Institute for Teacher Learning and Innovation to provide high quality, innovative teaching and learning training and resources to improve student achievement across the state of Tennessee. The Ayers Institute has received more than $2 million in grant funds to support both educator training and resource creation for higher education and for various school district partners across the state.
The College of Education is the recipient of more than $2.5 million in competitive grant monies for in-service training for math and science teachers across Middle Tennessee.
The College of Education includes IDEAL, a two-year, inclusive postsecondary certificate program for students with disabilities.
The College of Education is partnered with the Ayers Foundation, Scarlett Family Foundation, and the Kern Family Foundation through generous grants to provide leadership development and pipeline opportunities in districts across the state with a focus on character development, business acumen, and conflict management. 
The College of Education has partnered with Teach for America since 2018 to provide leadership pipeline opportunities for Metro Nashville Public Schools through the Nashville Aspiring School Leaders Fellowship.
The College of Education has been the local education partner for Teach for America teaching corps since 2009.
We offer 28 areas of certification for an initial practitioner teaching license; 5 areas of certification for an add-on endorsement; initial school counseling license; and initial instructional leadership license.
We offer 13 graduate programs, including 8 Certificate level, 12 Masters, 10 Ed.S., 2 Non-degree Teaching programs, and 1 doctoral program.
More than 600 students enrolled in graduate education programs
Key things to know about Lipscomb's College of Education advanced programs
District partnerships include training over 350 MNPS teachers for ESL certification, over 150 Sumner County teachers and administrators in Instructional Coaching; more partnerships are coming for the 2020-2021 academic year
Within 3 years of graduating, 33% of Advanced Program graduates report a promotion or higher position

Most graduates (86%) of Advanced Program have positions in the field of education (P-16); higher education positions are held by 10% of Advanced Program graduates
Advanced program graduates are hired by a diverse set of employers including Metro Nashville Public Schools, Williamson County Schools, Maury County Schools, Middle Tennessee State University, Tennessee State University, Belmont University, Vanderbilt University, Rutherford County Schools, Franklin Special School District, Lipscomb Academy, Nashville Christian School, and Lipscomb University

Educational Leadership pipeline partnerships through the Tennessee Transformational Leadership Alliance, Kern Family Foundation Fellowship, and Ayers Foundation Fellowship representing 23 districts in four Tennessee CORE Regions: Mid-Cumberland, South Central, Southwest, and Northwest
More than half (60%) of Ayers Leadership Fellows are in positions of leadership or have been tapped for leadership

The average level of poverty for all schools that employ Ayers Leadership Fellows is 43%
Most (94%) Ayers Leadership Fellows remain with their district after graduation
All schools where the executive principal is an Ayers Leadership Fellows received a TVAAS score of 5 for literacy and overall growth; a TVAAS score of 3 is the average literacy score for Ayers Leadership Fellows in positions of school leadership

The ELL program is a district partner in professional development and EL Certification for over 350 Metro Nashville Public School teachers; the ELL program also partners with Rutherford County, Williamson, Franklin Special School District, and local charter schools
Metro Nashville Public Schools (MNPS) has been a Reading Specialty partner
School Counseling partners with Ayers Foundation in the Ignite Conference and a grant from the federal government (GEAR UP). School Counseling candidates have also contributed to professional development at state and local nonprofit organizations (TN Counseling Association and Middle TN Counseling Association)
The Special Education Summer Intensive program hosts 20 students per summer to add a special education interventionist license to an existing teaching license