Kittrell Pitch Competition
Do you have an idea for a product or service?
The Kittrell Pitch Competition allows students to deliver a business or product pitch in order to receive funding and support to bring their idea to reality. The competition happens in the fall and spring semesters.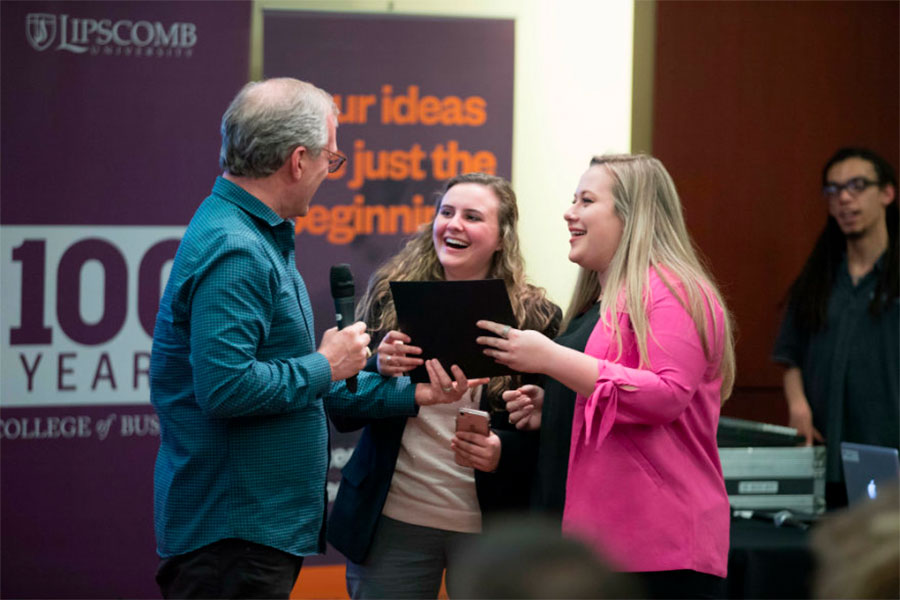 The Fall Pitch
The fall competition is open to all eligible undergraduate and graduate students from any major, who will deliver a five-minute pitch of their business model to a panel of judges. The first-place winner will receive $2,500; second and third place winners will receive cash prizes of $1,500 and $1,000, respectively. Winners at any level receive automatic qualification for the final round in the spring pitch competition and advising from the Center for Entrepreneurship.
The Spring Pitch
The spring competition takes the pitch to the next level, with up to $10,000 first-place prize for the winning team. Teams will compete in a qualifying round, in which three teams will be selected for the final round. Teams will deliver a 10-minute pitch to the panel and winning teams will be awarded $10,000 for first place and $3,00 and $2,000 for second and third places, respectively. The first-place team will receive personal advising from a mentor with relevant industry experience and all winners receive advising from the Center for Entrepreneurship.
Questions?
Applicants are encouraged to participate in individual pitch consultations with faculty from the Lipscomb Center for Entrepreneurship. Further questions and consultation requests may be sent to business@lipscomb.edu.
About the Kittrell Pitch Competition
The Kittrell Pitch Competition is made possible by generous donations from alumnus and member of Lipscomb's Board of Trustees Marty Kittrell. Kittrell is a long-time supporter of Lipscomb's Center for Entrepreneurship and donates in honor of his father, William B. Kittrell, who was a 1941 graduate of Lipscomb.