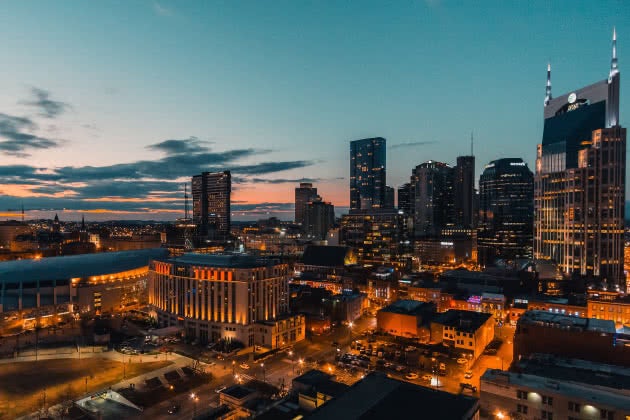 Nashville
A big city. An even bigger opportunity. We consider Nashville an extension of our classroom, and as a leading city in many industries, that means you'll gain experience and insight you won't find anywhere else.
Expert faculty, small class sizes
Learn from award-winning, experienced faculty who actually care about you. Our small class sizes allow us to get to know you personally. We lead an approachable community within our respective programs. Our faculty connections are the experts on their subject matter, too.
Service learning
We provide you the opportunity to enhance your academic understanding by applying what you've learned in class to service projects that benefit our community. Before graduation, you'll participate in at least two SALT (Serving and Learning Together) projects.
Our Faculty
Meet our key faculty.
Career Paths
Lawyers
Lawyers advise and represent individuals, businesses, and government agencies on legal issues and disputes.
Nonprofit sector
A nonprofit organization furthers a specific social cause or advocates for a shared point of view. Economically, it is an organization that uses its surplus of revenue to further its ultimate objective, rather than distributing that income to its shareholders, leaders, or members.
Government and public policy
Government employees work at federal, state or local levels. Public policy is generally defined as a system of laws, regulations, courses of action and funding priorities regarding a specific topic by a governmental entity or its representatives.