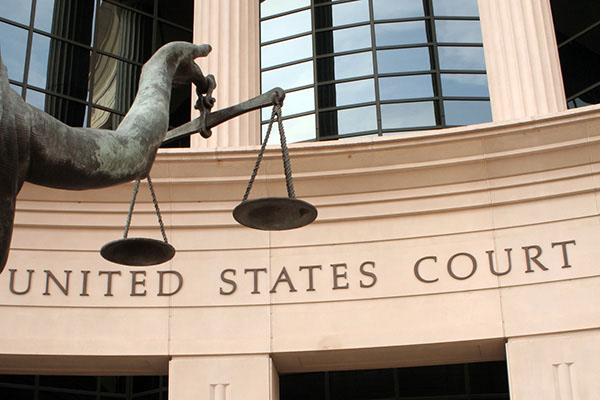 Restorative Criminal Justice
Program Overview
Program Overview
Our restorative criminal justice major integrates the values of Christ with a deeper knowledge of crime and justice. Let us help you gain a hands-on understanding of restorative approaches to due process. You'll analyze social and psychological theories of crime and society with our expert faculty. You'll learn with incarcerated students in classes at the Tennessee Prison for Women as part of our nationally-recognized Lipscomb Initiative for Education (LIFE). 

Let us teach you a holistic approach to achieving accountability and healing relationships. Within our restorative criminal justice major, you'll study criminal justice practices rather than law enforcement implementation. You'll plan ways to positively address harm caused by illegal actions. By the time you graduate, you'll be uniquely prepared for your career or graduate work in many options including law, social work and theology.
"Restorative Justice believes in healing relationships. It values people over punishment, reconciliation over revenge, accountability over abandonment. Lipscomb University knows this, and I am grateful for such a unique and essential program." --Archbishop Desmond Tutu, Nobel Peace Prize Laureate
Restorative criminal justice holds that "crime" is a violation of human relationships. It believes that all stakeholders (offender, victims, and community) in the offense should have a voice in the process of making things as right as possible.
Restorative criminal justice does not reject punishment but does embrace a holistic approach to achieving accountability. This interdisciplinary major embraces the holistic approach.
Courses
Courses
Specific courses required:
PO 1023 - Liberties, Rights, and the Constitution

PO 3223 - Research Methods

PO 3433 - Judicial Process

PO 4203 - Constitutional Law

PO 4253 - Restorative Justice

PO 4513 - Criminal Law and Procedure

PO 4993 - Capstone Seminar in Political Science

LJS 3403 - Conflict Management
Collateral Fields (15 hours):
HI 4203 - History and Politics of Prisons and Punishment
HI 4213 - History and Politics of Reconciliation
PL 3433 - Ethical Theory
PO 400V - Internship in Political Science
LJS 3103 - Dispute Resolution
LJS 4403 - Mediation: Process, Skills and Theory
PS 3413 - Social Psychology
SO 3023 - Criminology
SW 3333 - Juvenile Justice
100%
Graduate School Acceptance Rate
Study Abroad
See the world — whether it's Italy, Austria, Costa Rica, England or another country. Career opportunities will open for you as you sharpen your foreign language skills. Gain the international experience and cross-cultural communication skills you'll need in our global economy.
Job placement
With a top-tier university education on your resume, you'll be in high demand, whether you choose to launch your career or begin graduate school. Most of our programs have a placement rate of at least 90 percent within six months of graduation.
Nashville
A big city. An even bigger opportunity. We consider Nashville an extension of our classroom, and as a leading city in many industries, that means you'll gain experience and insight you won't find anywhere else.
Susan Haynes

Assistant Professor of Political Science

Susan Turner Haynes joined Lipscomb University as an assistant professor in 2015. Prior to her doctorate, Haynes was selected as a Public Policy and Nuclear Threat (PPNT) fellow at the...

Learn More

Richard Goode

Professor of History

Selected Publications: Books And the Criminals With Him: Essays in Honor of Will D. Campbell. Eugene OR: Cascade Books. (2012) Writings on Reconciliation and Resistance. Eugene OR: Cascade Books....

Learn More

Marc Schwerdt

Associate Professor of Political Science, Chair of History, Politics and Philosophy

Marc Schwerdt joined the Lipscomb political science faculty in 2004. His research has concentrated on perceptions of public service in children's literature and has been published in peer-reviewed journals Social...

Learn More
Career Paths
Correctional Officers and Bailiffs
Correctional officers are responsible for overseeing individuals who have been arrested and are awaiting trial or who have been sentenced to serve time in jail or prison. Bailiffs are law enforcement officers who maintain safety and order in courtrooms.
Probation Officers and Correctional Treatment Specialists
Probation officers and correctional treatment specialists provide social services to assist in rehabilitation of law offenders in custody or on probation or parole.
Lawyers
Lawyers advise and represent individuals, businesses, and government agencies on legal issues and disputes.