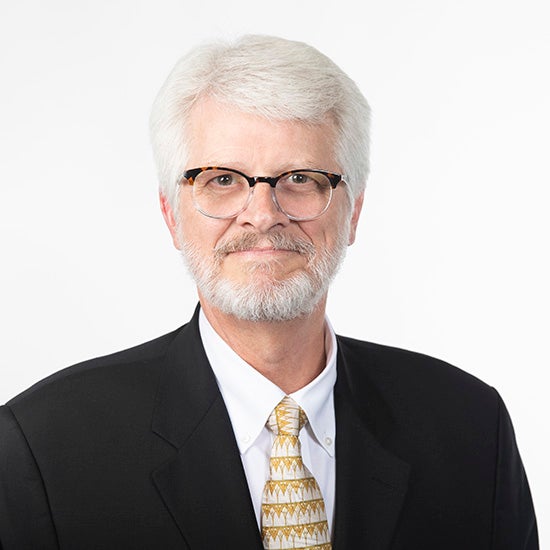 Richard Goode
Political Sciences
Professor




Biography
Selected Publications:
Books
And the Criminals With Him: Essays in Honor of Will D. Campbell. Eugene OR: Cascade Books. (2012)
Writings on Reconciliation and Resistance. Eugene OR: Cascade Books. (2010)
Crashing the Idols: The Vocation of Will D. Campbell. Eugene OR: Cascade Books. (2010)
Selected Articles and Chapters
"The Calling of Crappy Citizenship: A Plea for Christian Anarchy." The Other Journal: The Intersection of Theology and Culture. (2018)
"Will Davis Campbell." Encyclopedia of Southern Culture: Social Class. Chapel Hill: University of North Carolina Press. (2012)
"The Radical Idea of Christian Scholarship: Plea for a Scandalous Historiography." Restoring the First-century Church in the Twenty-first Century. Eugene OR: Wipf and Stock. (2005)
"A School for Prophets of the New South: The Dilemma of Engaging Southern Culture." Vanderbilt Divinity School: Education, Contest, and Change. Nashville: Vanderbilt University Press. (2002).
Selected Courses Taught:
Great Ideas in History
Religion and American Culture
Colonial America
American Civil Rights
Foundations of 20th-Century America
History and Ethics
History and Politics of Forgiveness and Reconciliation
Additionally, Goode coordinates the Lipscomb Initiative for Education (LIFE) programs, which offers Lipscomb courses at Nashville area prisons and at Room in the Inn. He also enjoys research and writing, and has published three books with Will D. Campbell.
Ph.D., Religion (Church History), Vanderbilt
M.A., History of Christian Thought, Vanderbilt
B.A., Religious Education, David Lipscomb College