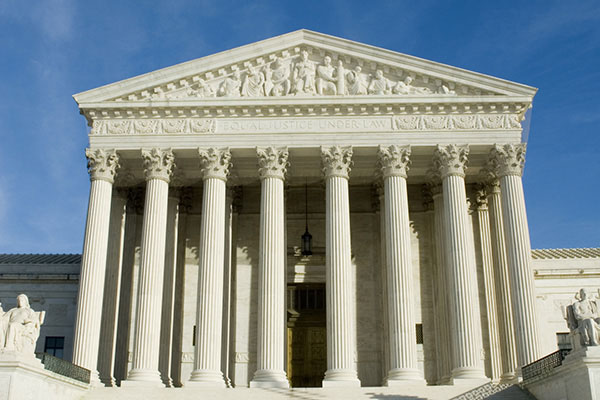 Program Overview
Program Overview
One of the most powerful forces shaping our world today is political science. And we can help you learn the practice of politics — whether that's in search of security, advantage or justice. Gain knowledge of how societies choose their priorities and governments. Our veteran faculty will help you build your skills, knowledge and information literacy. We'll use historical, quantitative and philosophical approaches. 
You'll learn to create and execute projects using data analysis. You'll develop your communication skills as you communicate those results. We'll help you become well-versed in the process, rules and outcomes of politics. You'll get opportunities for networking and government internships, and you'll be well-prepared for your future career. 
Understanding political science will allow you to understand worldwide trends that affect commerce. And on a local level, you'll learn to understand the impact metropolitan government or tax codes have on schools. Becoming well-versed in the political process, its rules and outcomes is valuable for all citizens. And the market recognizes that — our graduates have a 100 percent job placement rate.
Internship
Become more competitive in the job market with an internship related to your interests. You'll gain experience and boost your exposure. An internship will also help you learn whether you've chosen a career you'll enjoy.
Expert faculty, small class sizes
Learn from award-winning, experienced faculty who actually care about you. Our small class sizes allow us to get to know you personally. We lead an approachable community within our respective programs. Our faculty connections are the experts on their subject matter, too.
Nashville
A big city. An even bigger opportunity. We consider Nashville an extension of our classroom, and as a leading city in many industries, that means you'll gain experience and insight you won't find anywhere else.
Susan Haynes

Assistant Professor of Political Science

Susan Turner Haynes earned her doctoral degree in political science from George Mason University in 2014, and she joined Lipscomb University as an assistant professor in 2015. Prior to graduating...

Learn More

Marc Schwerdt

Associate Professor

Marc Schwerdt began teaching at Lipscomb in 2004. Previously he taught at Oklahoma Christian University and worked on fundraising for two congressional campaigns in 1996. His areas of academic expertise...

Learn More

Craig Bledsoe

Provost

Bledsoe has served as the provost and chief academic officer at Lipscomb University since 1997. Under his leadership, the university has expanded to ten colleges that offer over 200 undergraduate...

Learn More
Career Paths
Lawyers
Lawyers advise and represent individuals, businesses, and government agencies on legal issues and disputes.
Political Scientists
Political scientists study the origin, development, and operation of political systems. They research political ideas and analyze governments, policies, political trends, and related issues.