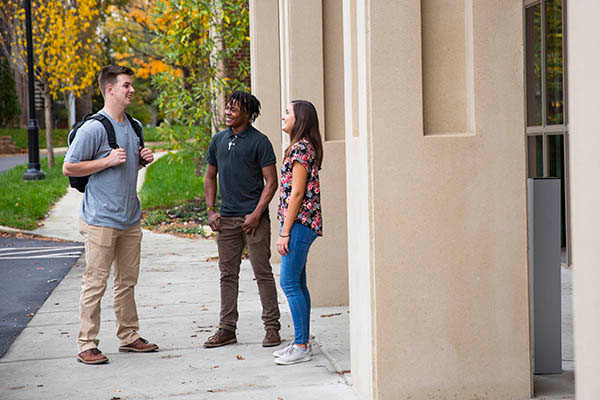 Program Overview
Program Overview
To have a clear sense of where you're going, you have to know where you've been. When you study history, you not only prepare for your own future — you also become equipped to carve a path for others, whether it be high school students, local government, the nation or the world. 
Hone valuable, transferable skills like careful reading, persuasive writing and critical thinking. Examine human behavior and learn to understand the world around you through the lens of different cultural perspectives and ethical values. Your studies will give you a deeper context for politics, religion and your own faith. 
You could go on to be a government leader, businessperson, educator, attorney, judge or just about anything else you want. You'll be well-prepared for graduate school, if you choose, and will join the rest of our graduates in scoring well on entrance exams like the LSAT and GRE. Whatever your path, our history degree will help you get there.
Internship
Become more competitive in the job market with an internship related to your interests. You'll gain experience and boost your exposure. An internship will also help you learn whether you've chosen a career you'll enjoy.
Expert faculty, small class sizes
Learn from award-winning, experienced faculty who actually care about you. Our small class sizes allow us to get to know you personally. We lead an approachable community within our respective programs. Our faculty connections are the experts on their subject matter, too.
Nashville
A big city. An even bigger opportunity. We consider Nashville an extension of our classroom, and as a leading city in many industries, that means you'll gain experience and insight you won't find anywhere else.
Career Paths
High School Teachers
High school teachers help prepare students for life after graduation. They teach academic lessons and various skills that students will need to attend college and to enter the job market.
Librarians
Librarians help people find information and conduct research for personal and professional use. Their job duties may change based on the type of library they work in, such as public, academic, and medical libraries.
Lawyers
Lawyers advise and represent individuals, businesses, and government agencies on legal issues and disputes.