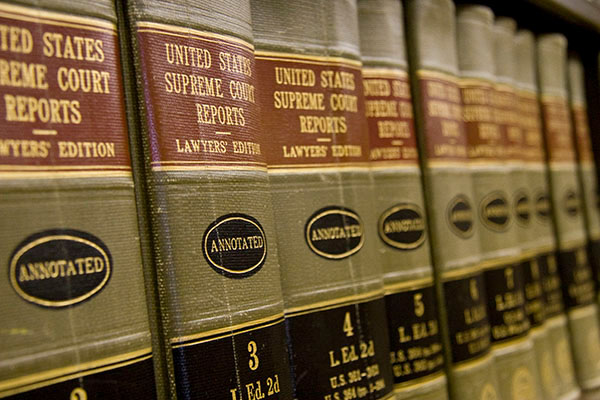 Program Overview
Program Overview
Learn about where our country came from to get a sense of where it's going. Analyze traditions and social patterns, questions of power and conflict, and consider the art and literature that propelled it all. 
American studies is an interdisciplinary program that seeks to examine the history, culture and society of America by combining courses taken in a variety of fields including history, political science and literature. Conduct an in-depth exploration of America's rich past—its context will provide the landscape for our country's future. 
Work with expert faculty from several areas of study to customize a degree that answers to your interests. When you graduate, you'll be well-prepared for a career in business, government, education or law.
Courses
Courses
Specific courses required:
EN 2133 - Survey of American Literature I or

EN 2143 - Survey of American Literature II

EN 2903 - Introduction to Literary Studies

HI 2213 - History of the United States I

HI 2223 - History of the United States II

HI 4993 - Senior Seminar

PO 1023 - Liberties, Rights, and the Constitution



Elective hours chosen as follows:





Three hours:
EN 46n3 - Seminar in American Literature



Twelve hours selected from:
HI 3203 - Colonial America

HI 3213 - National Period (1776-1850)

HI 3243 - Civil War and Reconstruction (1850-1877)

HI 3253 - Foundations of 20th Century America (1877-1941)

HI 3263 - Recent American Issues (1941-present)

HI 3313 - Historical Geography of the United States

HI 4013 - Religion and American Culture

HI 4103 - Latin America

HI 4153 - Urban History and Politics

HI 4163 - The South in American History

HI 4173 - The American Civil Rights Movement

HI 4193 - U.S. Military History



Nine hours selected from:
PO 2253 - American State and Local Government

PO 3283 - American Political Thought

PO 4203 - Constitutional Law

PO 4213 - American Foreign Policy

PO 4803 - Political Science Travel
100%
Graduate School Acceptance Rate
Study Abroad
See the world — whether it's Italy, Austria, Costa Rica, England or another country. Career opportunities will open for you as you sharpen your foreign language skills. Gain the international experience and cross-cultural communication skills you'll need in our global economy.
Job placement
With a top-tier university education on your resume, you'll be in high demand, whether you choose to launch your career or begin graduate school. Most of our programs have a placement rate of at least 90 percent within six months of graduation.
Nashville
A big city. An even bigger opportunity. We consider Nashville an extension of our classroom, and as a leading city in many industries, that means you'll gain experience and insight you won't find anywhere else.
Richard Goode

Professor of History

Selected Publications: Books And the Criminals With Him: Essays in Honor of Will D. Campbell. Eugene OR: Cascade Books. (2012) Writings on Reconciliation and Resistance. Eugene OR: Cascade Books....

Learn More

Willie Steele

Professor of English

Willie Steele began teaching at Lipscomb in 2015 after teaching at Oklahoma Christian University and Cascade College, in Portland, Oregon. He earned his MA in English at Middle Tennessee State...

Learn More

Marc Schwerdt

Associate Professor of Political Science, Chair of History, Politics and Philosophy

Marc Schwerdt joined the Lipscomb political science faculty in 2004. His research has concentrated on perceptions of public service in children's literature and has been published in peer-reviewed journals Social...

Learn More
Career Paths
Lawyers
Lawyers advise and represent individuals, businesses, and government agencies on legal issues and disputes.
Legislators
Develop, introduce or enact laws and statutes at the local, tribal, State, or Federal level. Includes only workers in elected positions.
Postsecondary Teachers
Postsecondary teachers instruct students in a wide variety of academic and technical subjects beyond the high school level. They may also conduct research and publish scholarly papers and books.